21.02.2019
5000 Q3000 study-benches for the Polytechnic University of Milan – Bovisa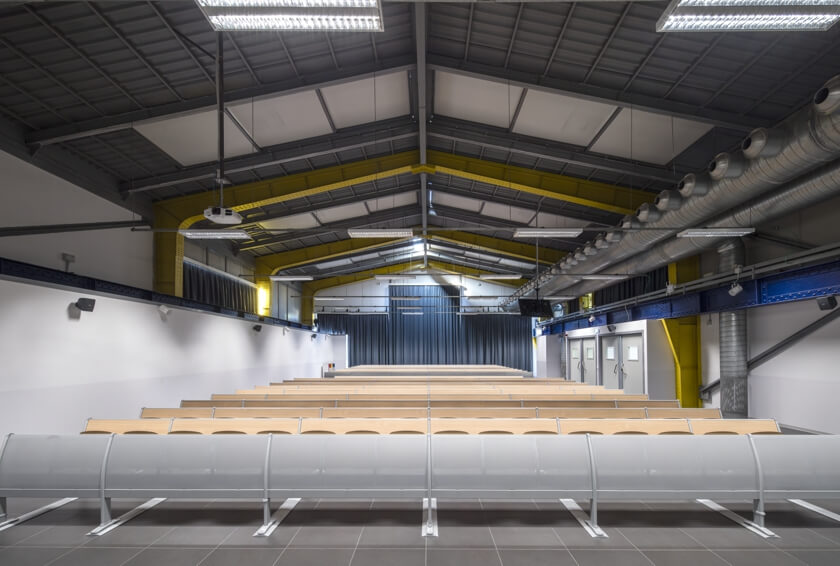 Practical and functional, characterised by a simple and iconic design, LAMM's Q3000 study benches are perfectly suited to high-tech environments, such as those of the Polytechnic University of Milan – Bovisa
Developed as an industrial zone in the first half of the 20th Century, this district of Milan, Bovisa, was the target of intensive development with the installation of manufacturing plants. However, in the post-war period of the late 60s, de-industrialisation of the area resulted in their progressive dismantling.
Devoid of residents and left to its own devices, the area progressively declined, until it finally became an abandoned area on the outskirts of the vibrant metropolis.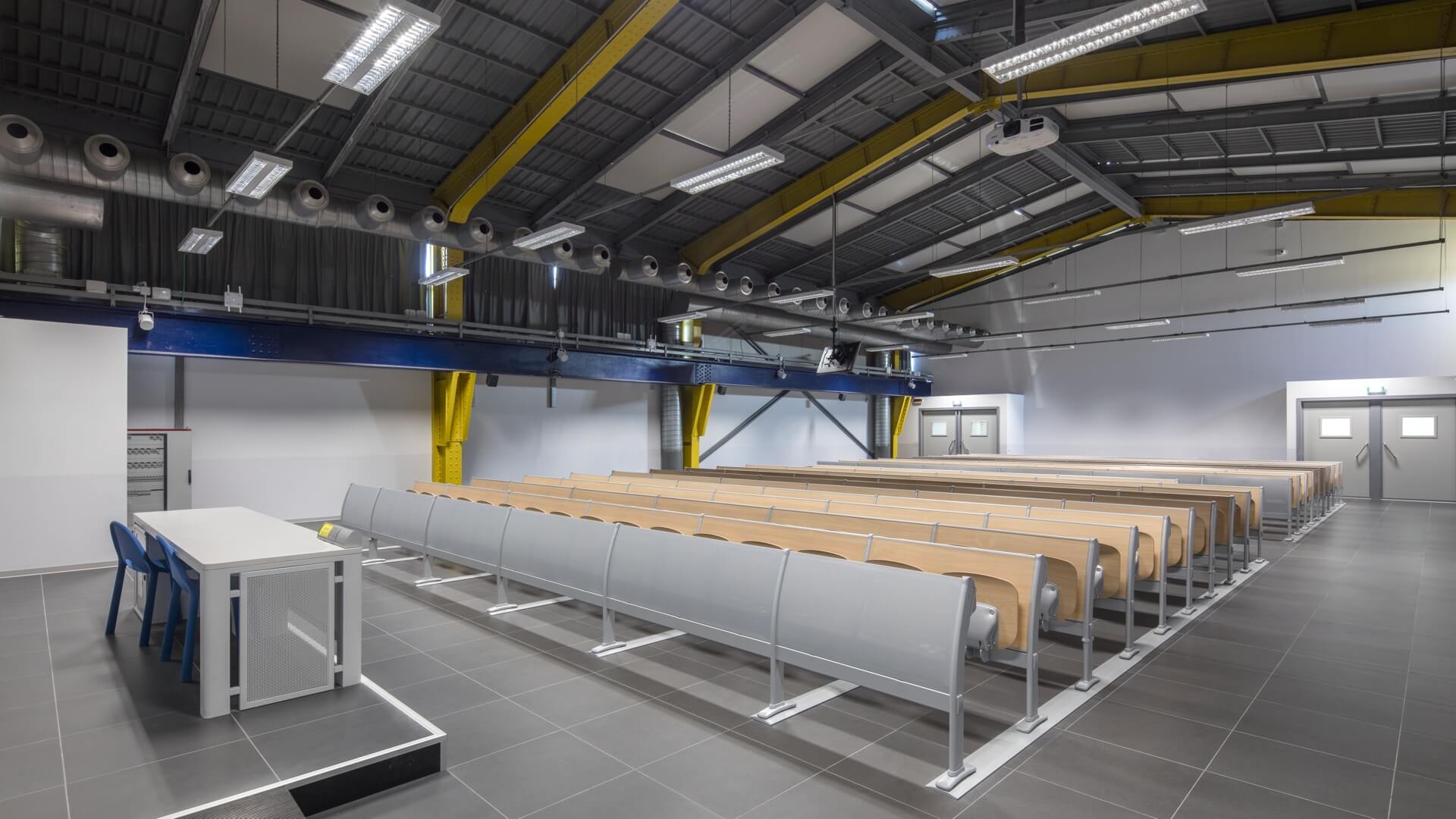 After several failed attempts at its regeneration, renewed impetus came in 90s when the Polytechnic University of Milan took the initiative to move important Departments and University campuses right into its centre. Instilled with this new lifeblood, the purpose of the area completely changed, driving regeneration through the provision of residences, dedicated services, institutes and research structures, exhibition spaces, creative spaces and leisure areas, fuelled by a vibrancy of the socio-cultural mix of university students, professors and historians as its residents. Young, and constantly buzzing, Bovisa qualifies as one of the most interesting quarters of the metropolitan landscape.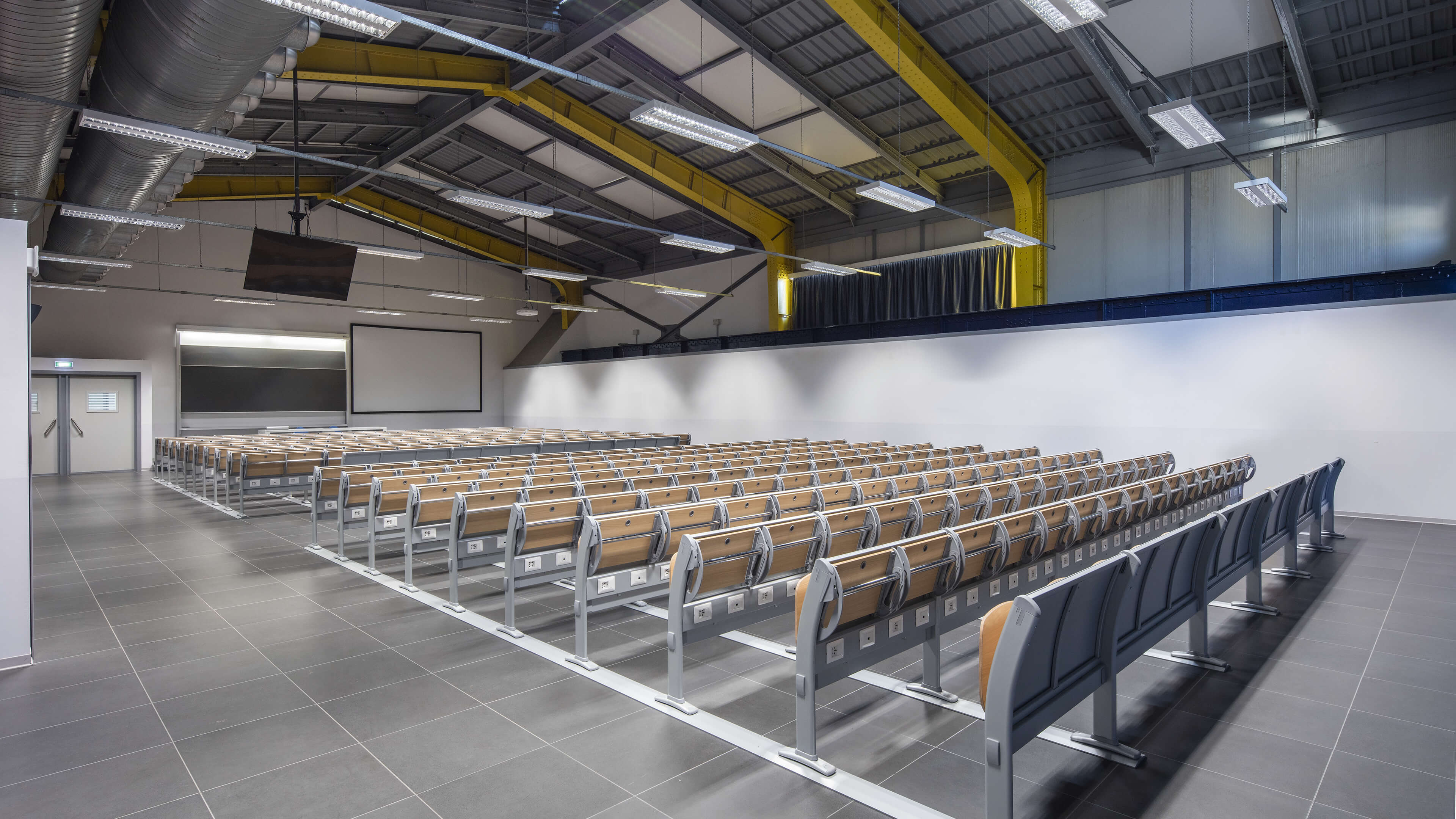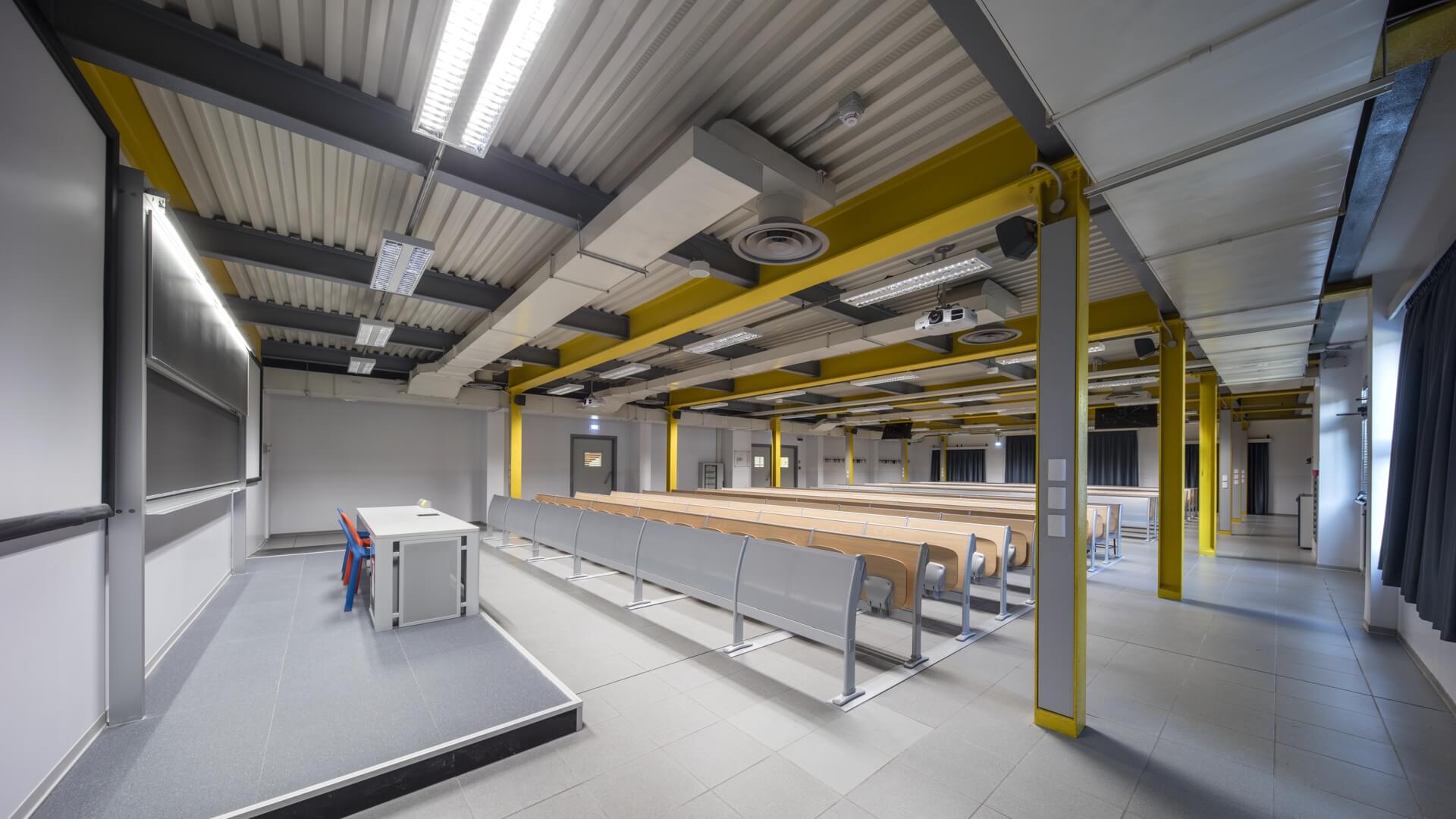 In the Noughties, the headquarters of the Polytechnic University of Milan – Bovisa – split into Design and Engineering hubs – finally grew into an "innovation campus" with green spaces, sports fields as well as start-up business spaces. The development plan for the "Goccia" area, through both Municipal subsidies and funding by the University itself, included renovating and re-purposing two old gas stations to create university residences, an auditorium and a main lecture hall.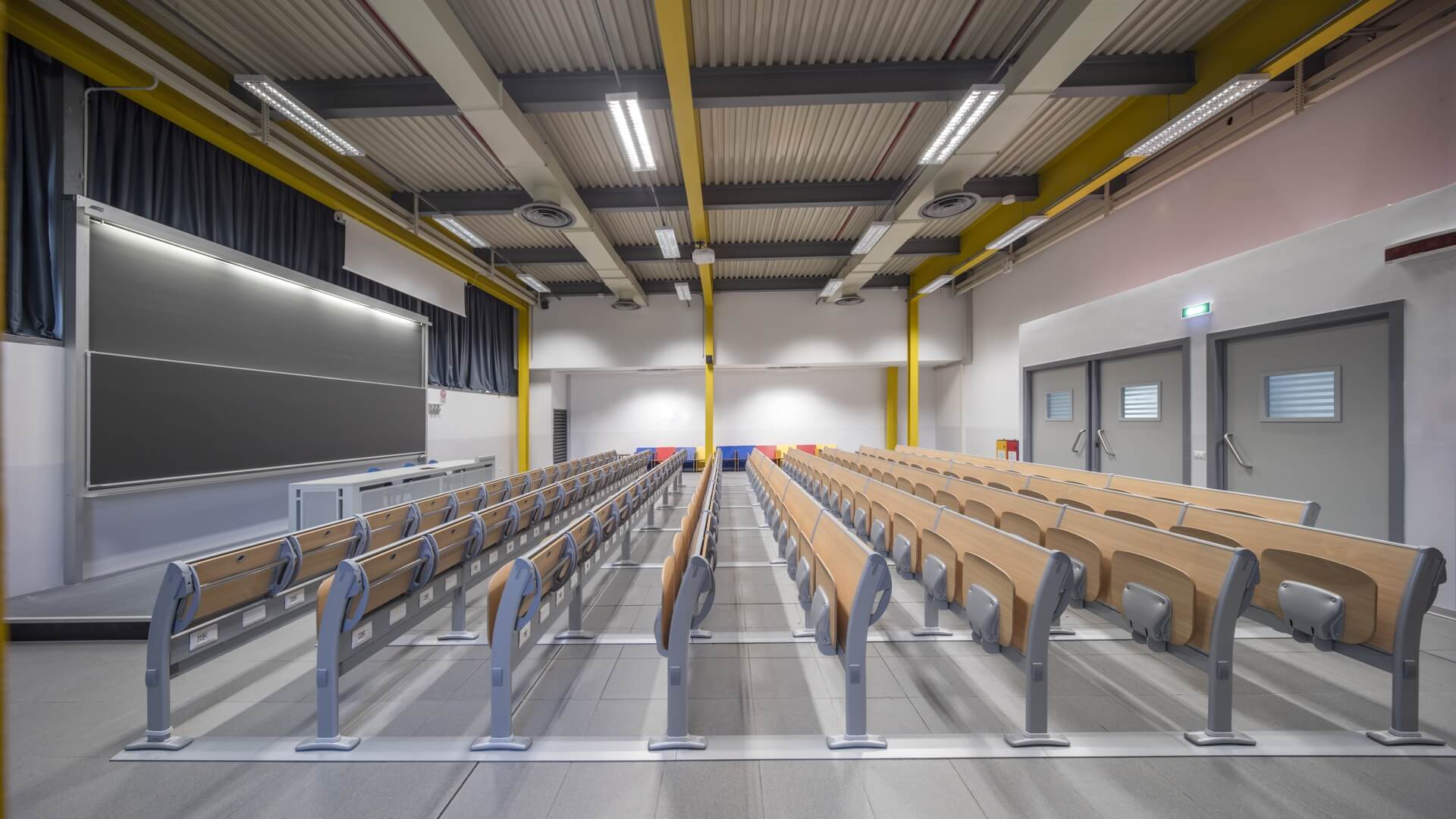 Within this framework and on the strength of its extensive experience as a supplier of educational furniture and as the leader in the market for collective seating, conference halls, and classrooms, LAMM was awarded the tender for the supply of 5000 Q3000 study-benches, designed by Lucci e Orlandini. 3500 of these have already been installed in 13 Campus Bovisa classrooms and the rest will be delivered in the coming months.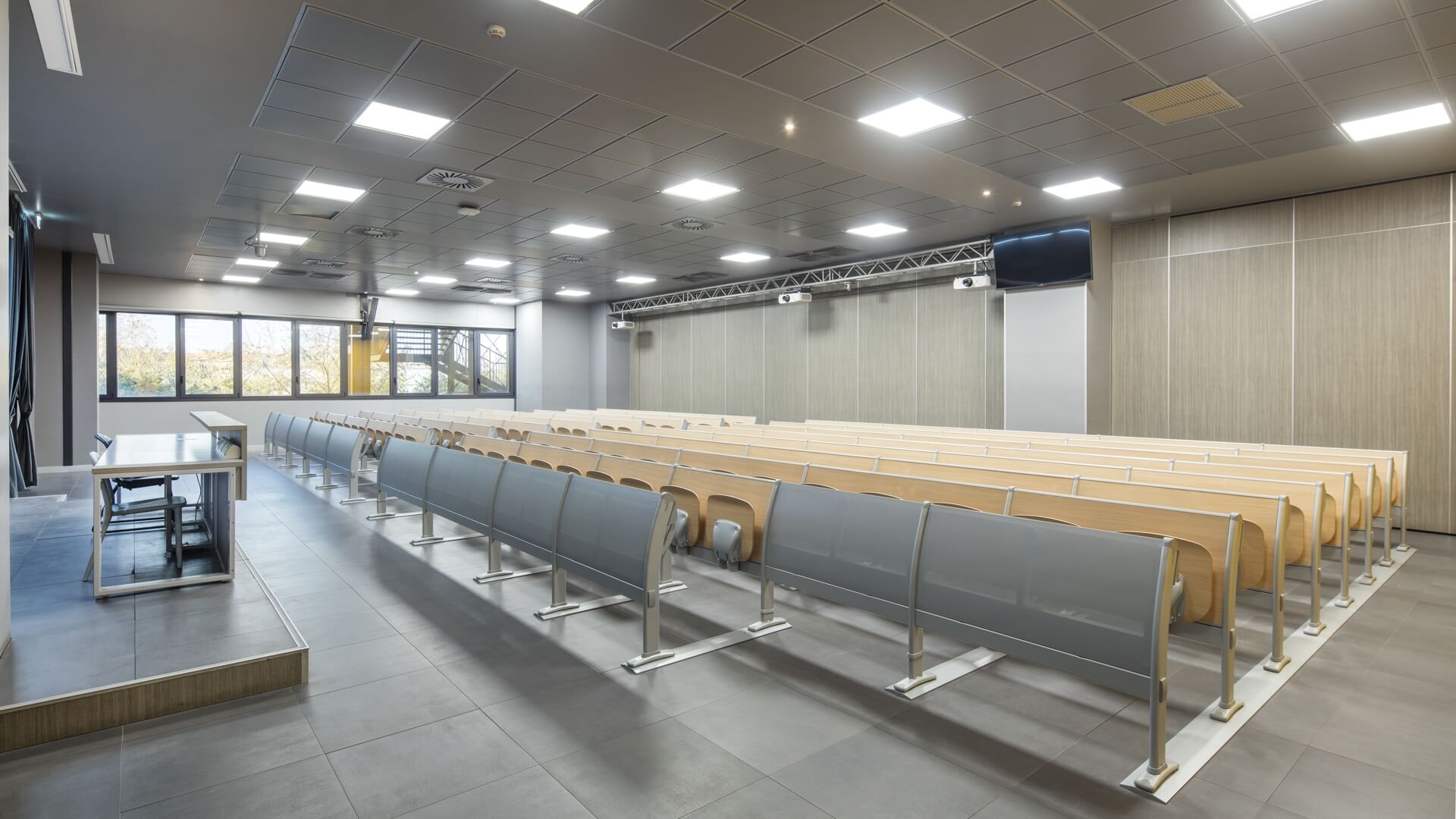 Characterised by its multifunction, simple and iconic design, this equipment satisfies the necessary functional requirements of comfort and safety as well as perfectly fitting the context of a high-tech campus.
The seating, backrests and writing tables – which can be tipped-up with anti-panic motion – consist of multi-layered units made from HPL laminate in elegant finishings, whilst the front row panels are made from stamped microporous laminates.
Chosen for its strength and durability, a LAMM trademark for over 25 years, the Q3000 study bench incorporates a tip-up writing table, solving any issues of user movement and passage, even in tight row layouts. With this same purpose in mind, the seat is also tiltable, thanks to an internal spring mechanism allowing for a cushioned automatic return. Furthermore, the study-benches are fitted with fine electric ducting concealed underneath the writing desk, to allow for the installation of switches and data connections.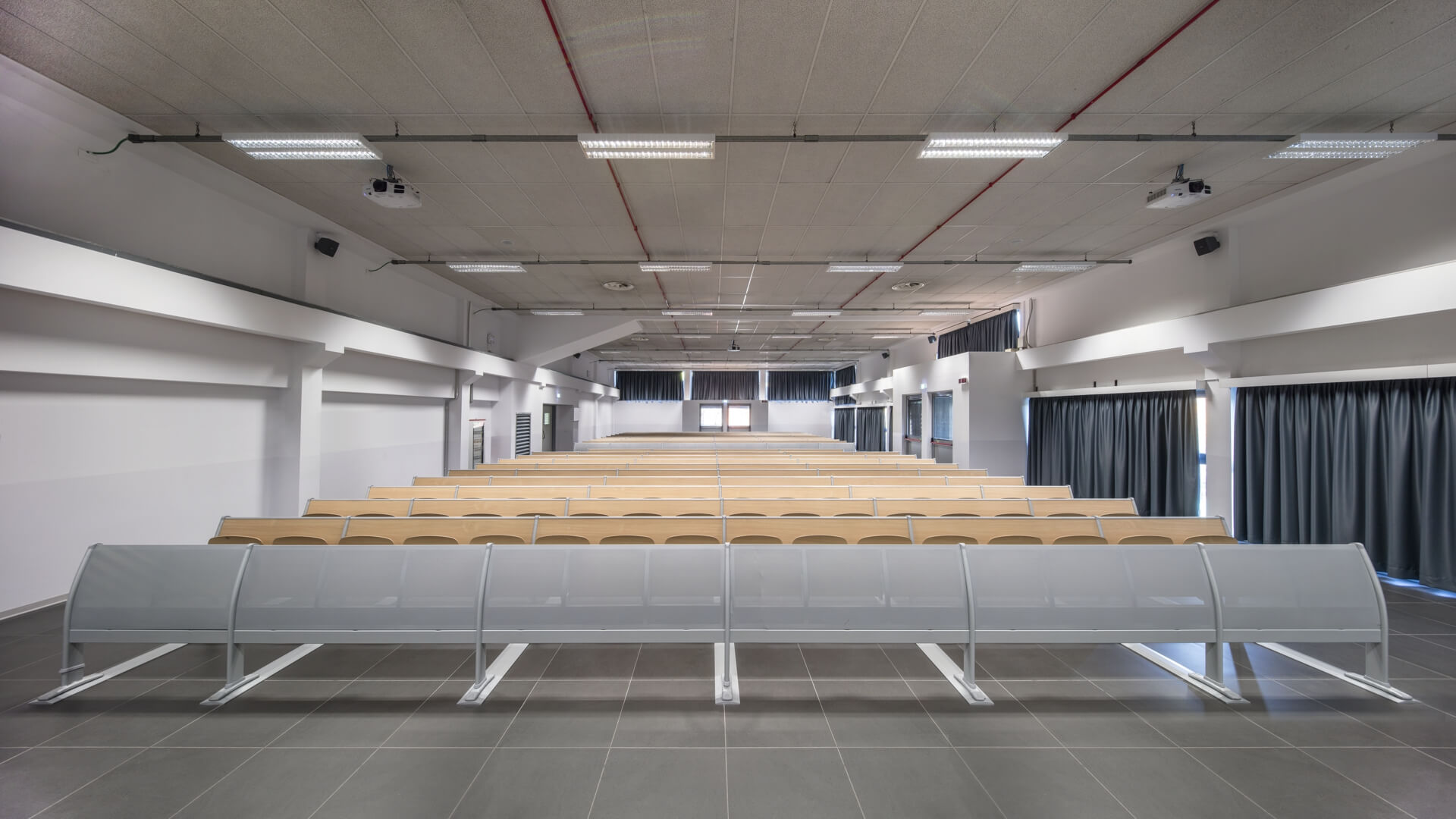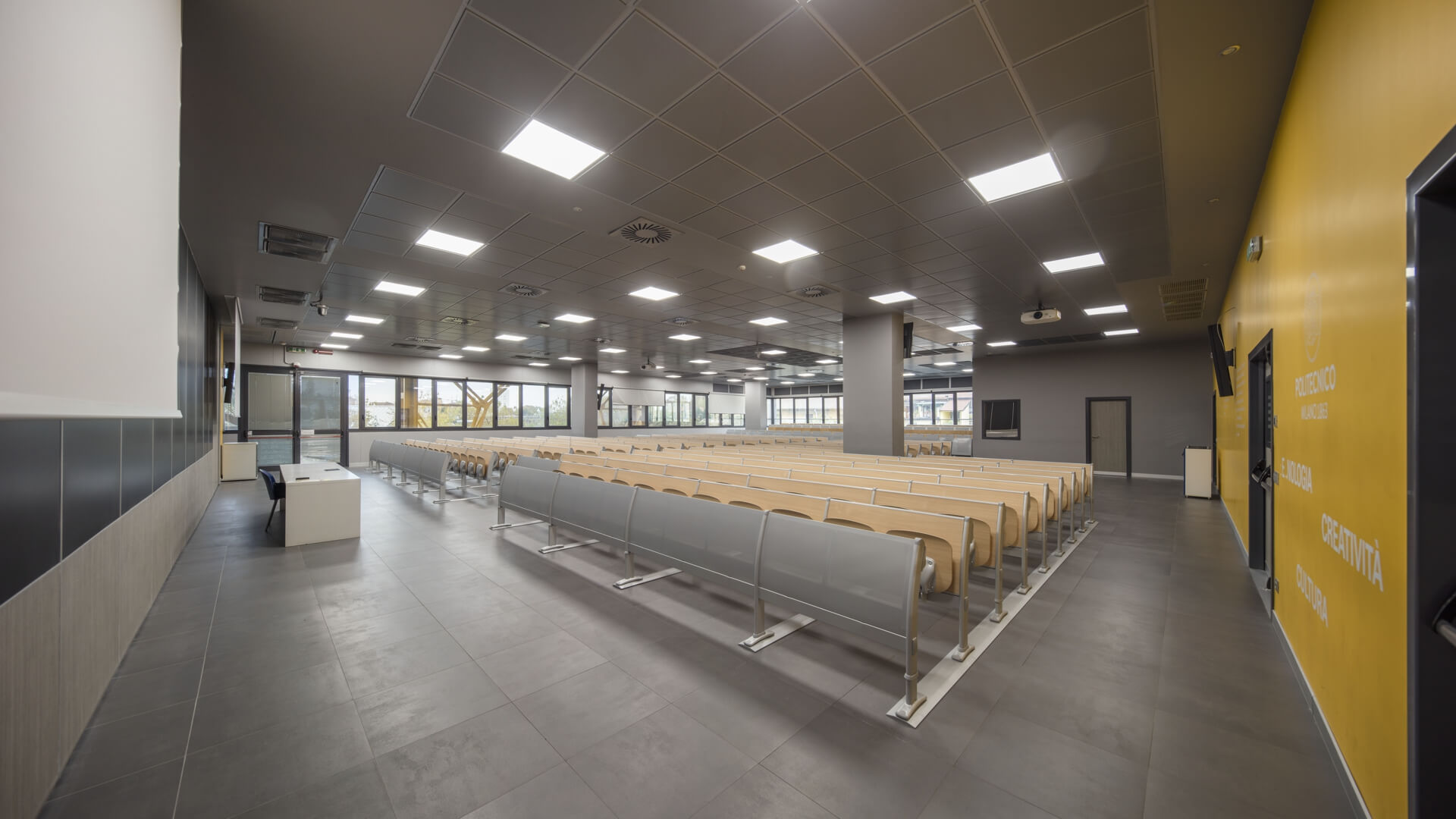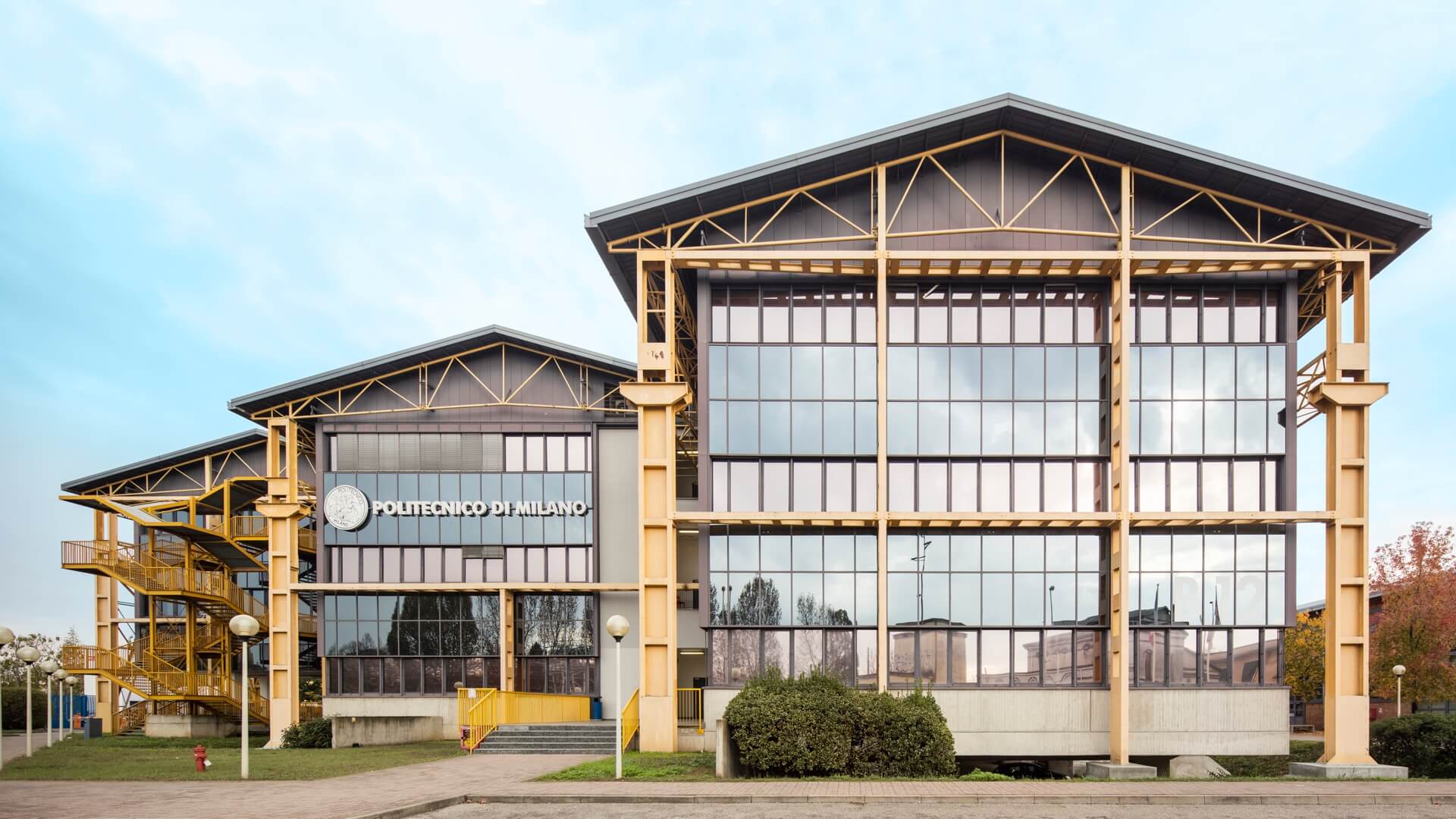 Project Polytechnic University of Milan – Bovisa
Location Milan, Italy
Year 2018
Products LAMM Q3000 study-benches