28.10.2022
LAMM at ARCHITECT@WORK 9-10 NOVEMBER – Allianz MiCo MILAN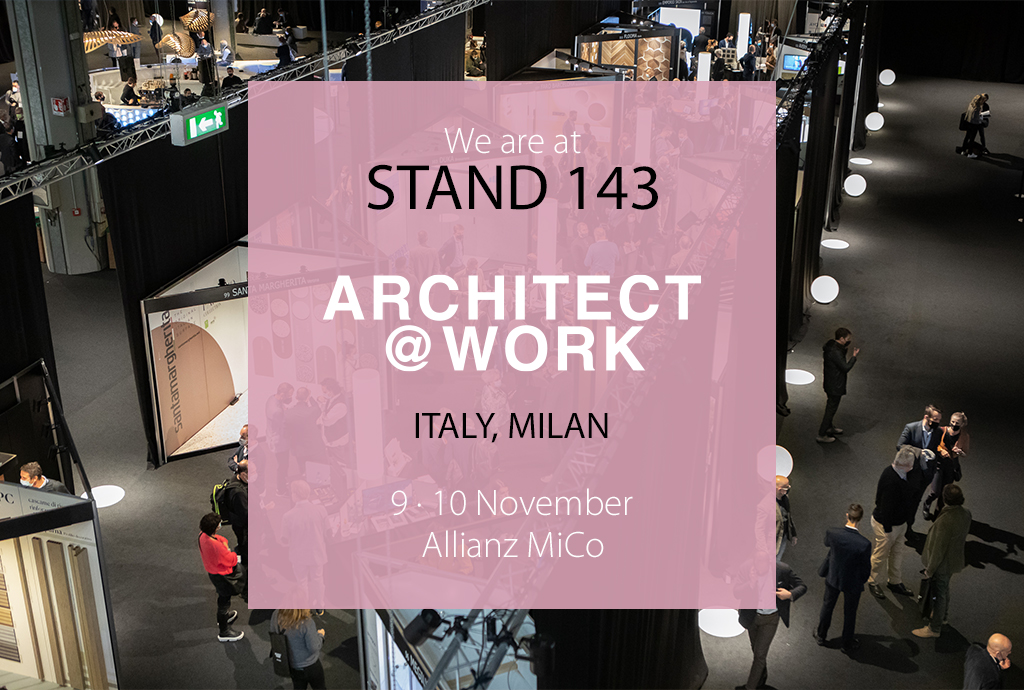 On 9-10 November LAMM will be in Milan at Architect@Work, the major event dedicated to architecture and design professionals. Producers, architects and designers will be getting together in Lombardy's capital again this year, at the usual Allianz MiCo location (ex MiCo Milano Congressi), which will also be acting as a showcase for innovation and a networking lounge. Now in its 8th edition, this event aims to highlight the latest trends, by presenting a select range of products which are innovative in terms of aesthetics, design and functionality, thanks to the technologies and materials used.
Over the two days LAMM will be at stand no. 143, presenting its solutions for conference and education facilities. In particular, the display area will be dedicated to Flexa, a new armchair concept, with versions that can be secured to the floor or completely freestanding, to enhance auditoria, lecture theatres, multi-purpose rooms and venues.
How to reach us
LAMM will be at stand no. 143
Dates
9 – 10 November 2022
From 12:00 to 19:00
Location
Main entrance (on foot):
Allianz MiCo (ex MiCo – Milano Congressi)
Viale Scarampo (between gate 4 and gate 5)
20149 – Milan
Additional useful information is available here.
FREE ENTRY by registering online at this link.