01.09.2023
C100 armchairs furnish the wonderful new theatre on a dream estate in the Chianti hills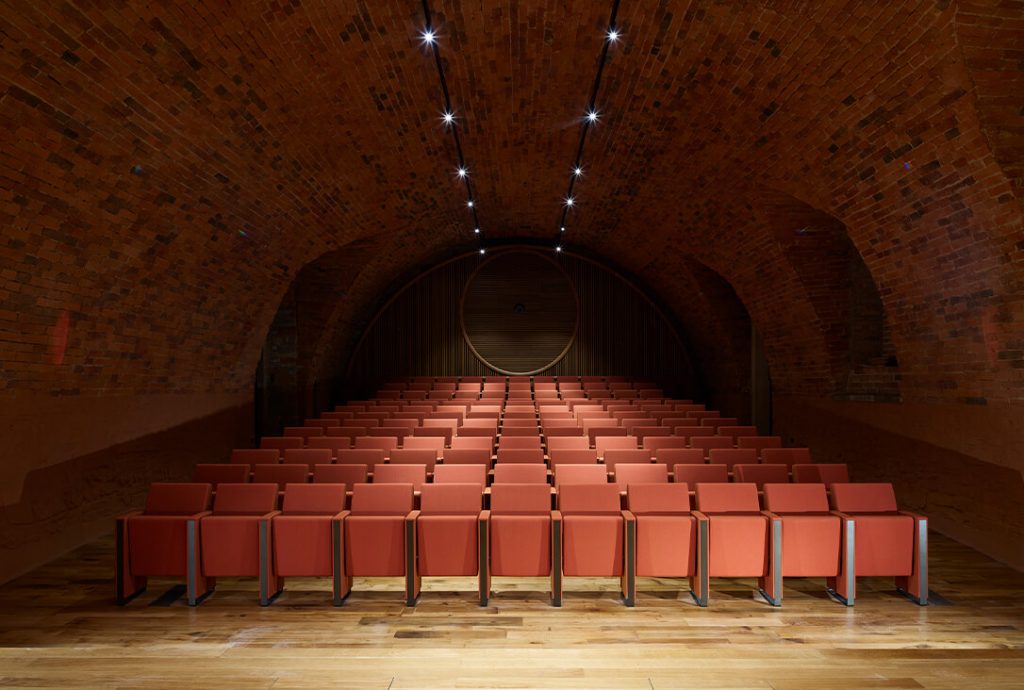 A venue for events and meetings, embellished with LAMM armchairs, has been created in the former wine cellar of a 16th century villa, tapping into the spirit of the local area
Borgo Vignamaggio, midway between Florence and Siena in the spectacular Chianti hills, is the location of a new theatre that stands out for its attention to detail, material combinations and atmosphere, in keeping with the spirit of the surrounding environment. Thanks to the project by MDU Architects, Patrice Taravella (landscape architect) and Emmanuelle Sebillet (interior design), the former wine cellar, the result of a 19th century extension to the 16th century villa, begins a new life hosting events and meetings.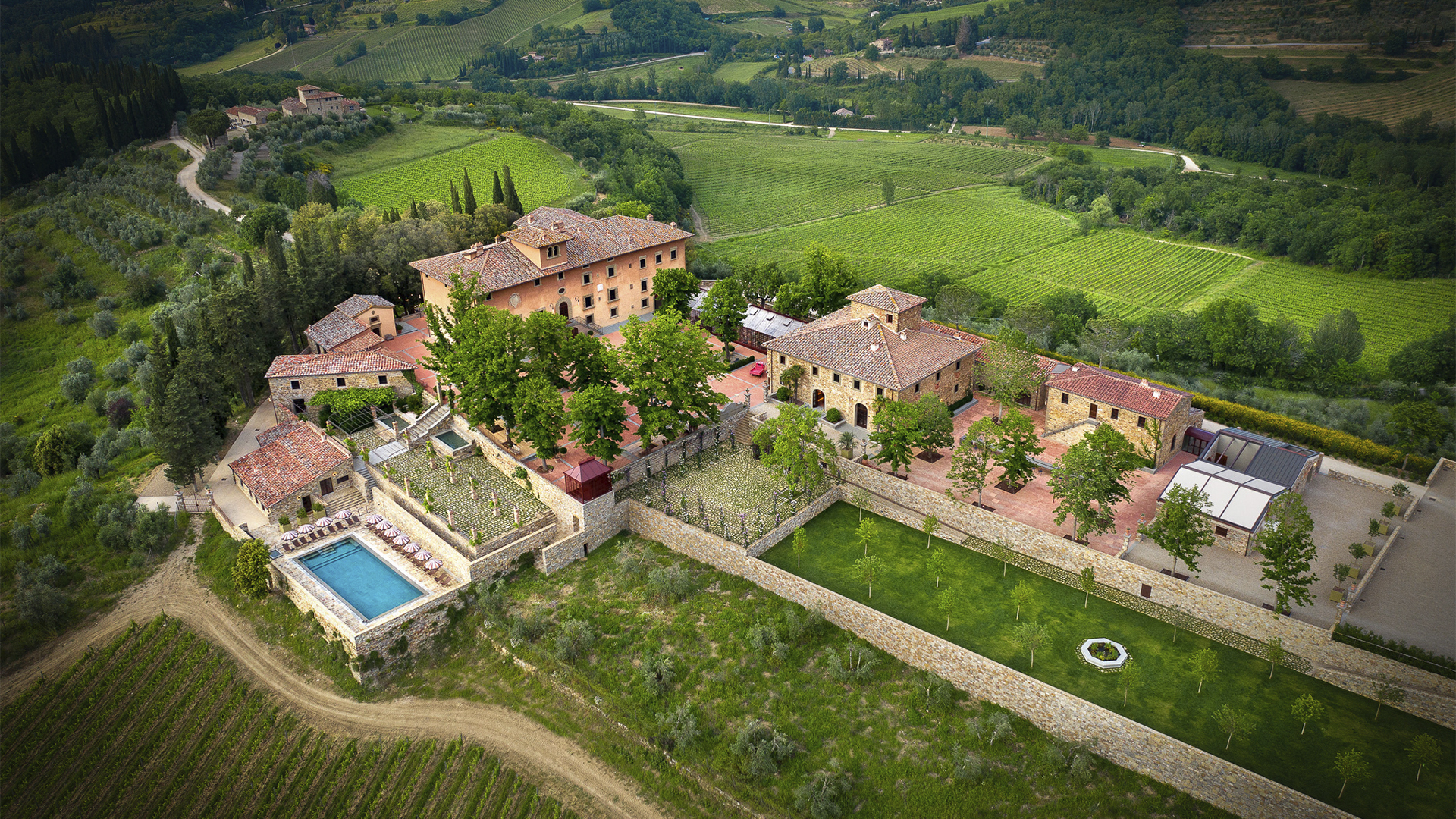 Taking pride of place under the brick vault are the elegant C100 – Baldanzi & Novelli armchairs. Chosen in the low backrest version with sides down to the floor, the theatre seats are distinctive for their linear design and remarkable ability to embellish any environment, whether historic or modern. The armchairs are fully padded and upholstered in Kvadrat – Steelcut Trio 3. The installation, in straight rows, took place both on the sloping floor and on tiers, with the structure fixed to the ground.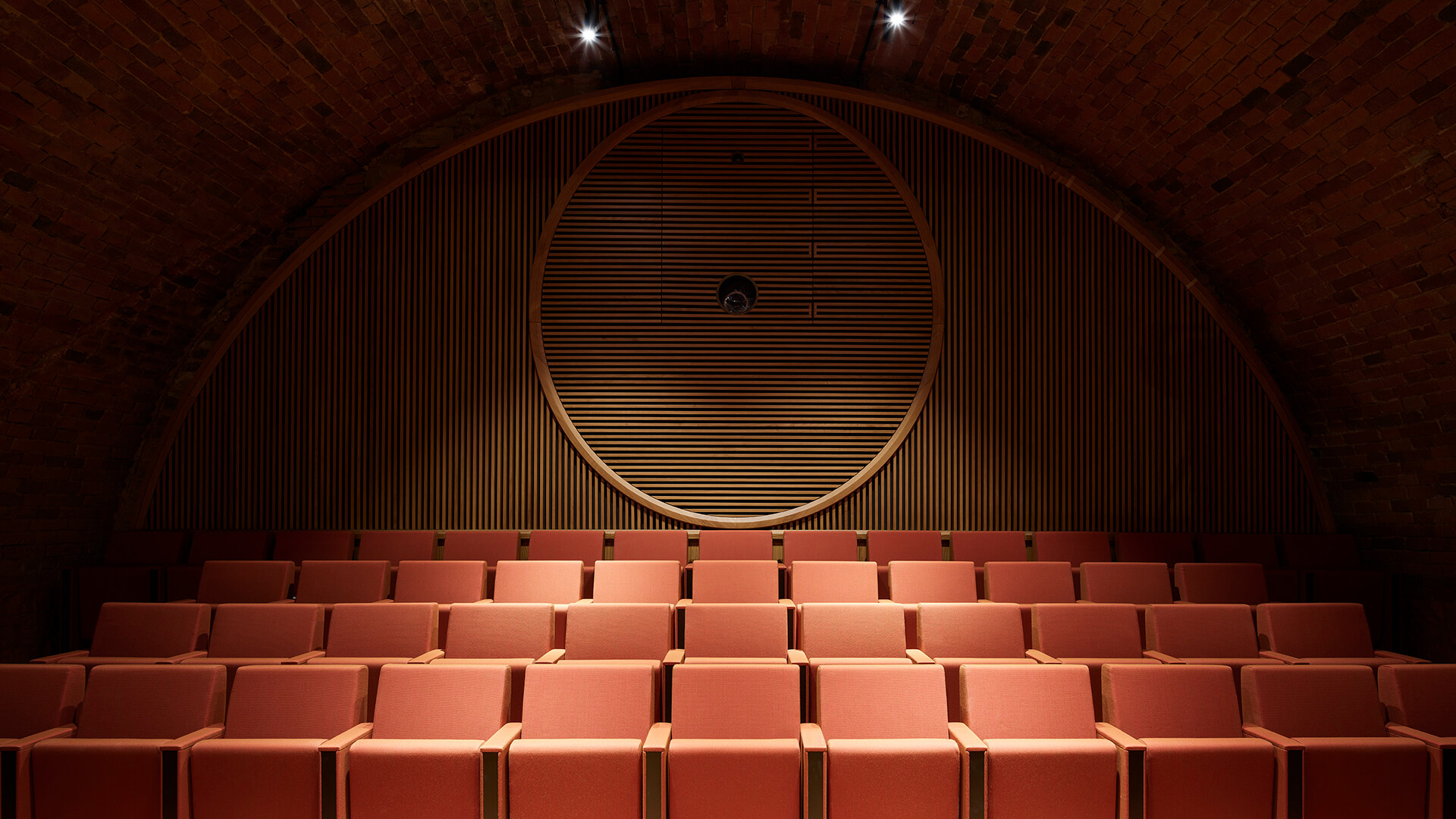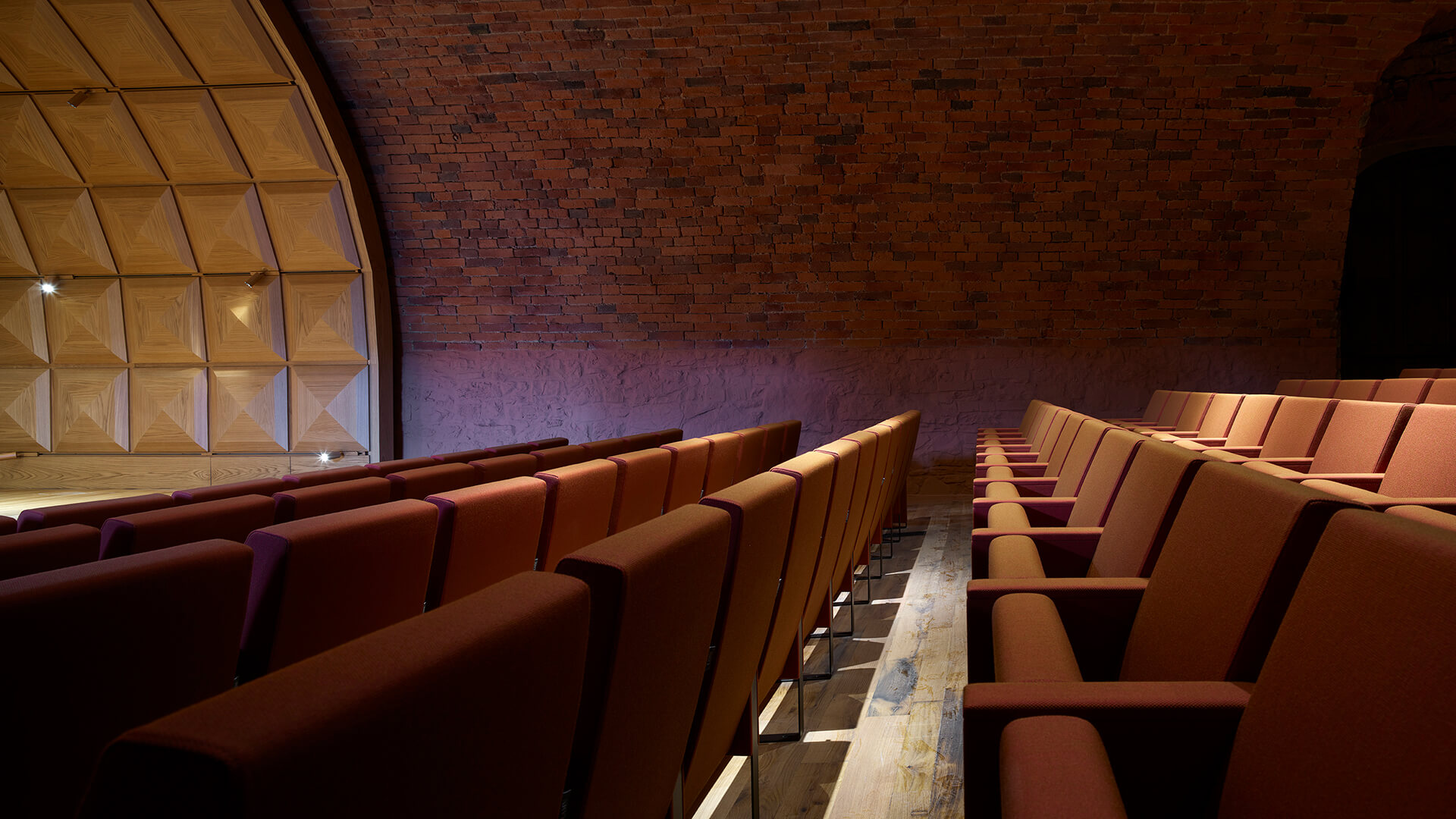 Once the old reinforced concrete vats were demolished – explains Cristiano Cosi, partner at MDU Architetti – the floor was lowered and a rise inserted for the last three rows. All these measures are designed to improve the visibility of the stage. From the floor made by reusing wood from the old oak barrels to the stage, where a wooden shell performs a dual function, housing the lighting fixtures and improving acoustics. It is characterised by squares composed of double wooden pyramids: a tribute to the Renaissance and an immediate nod to Biagio Rossetti's masterpiece, the Palazzo dei Diamanti in Ferrara.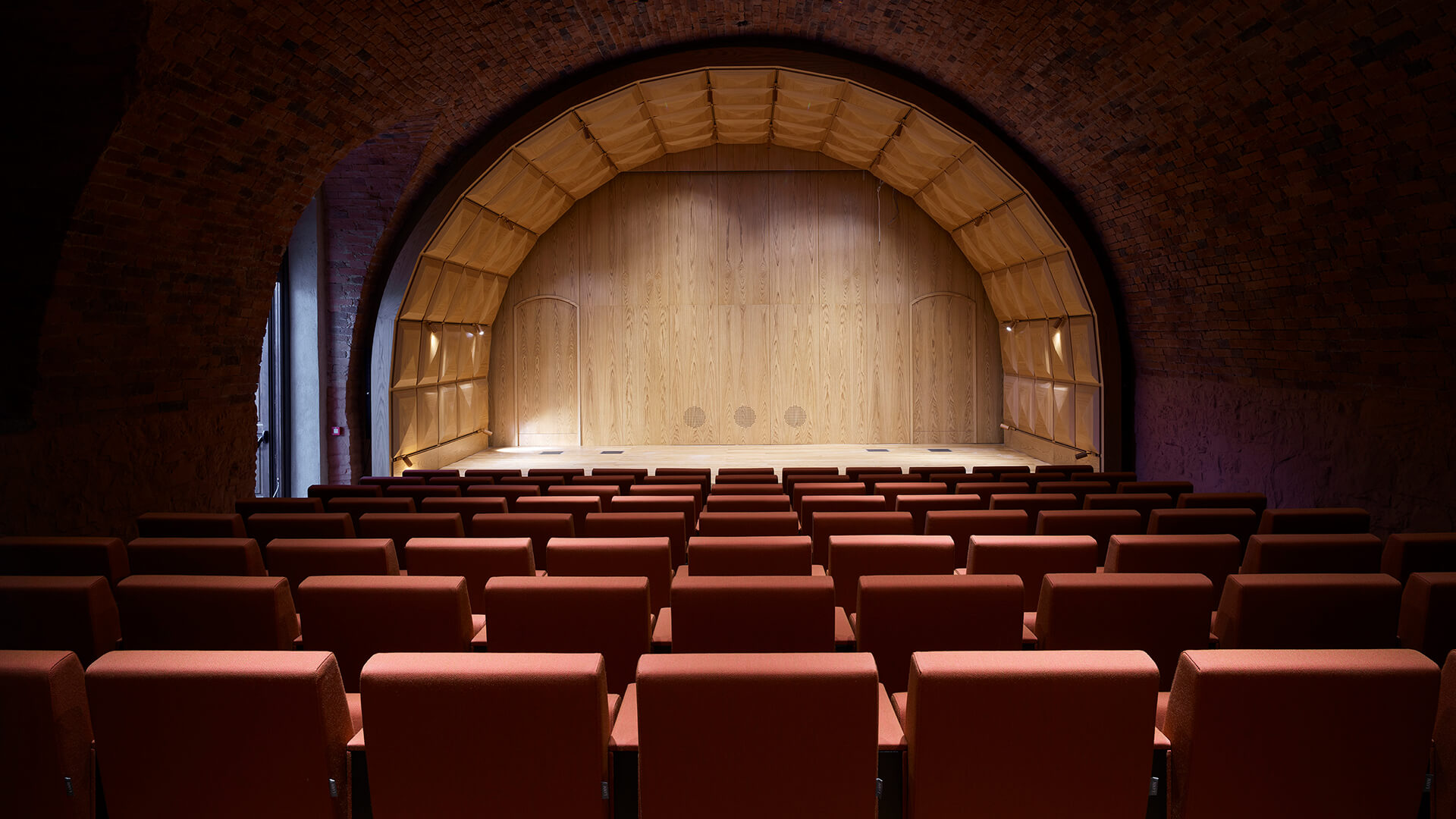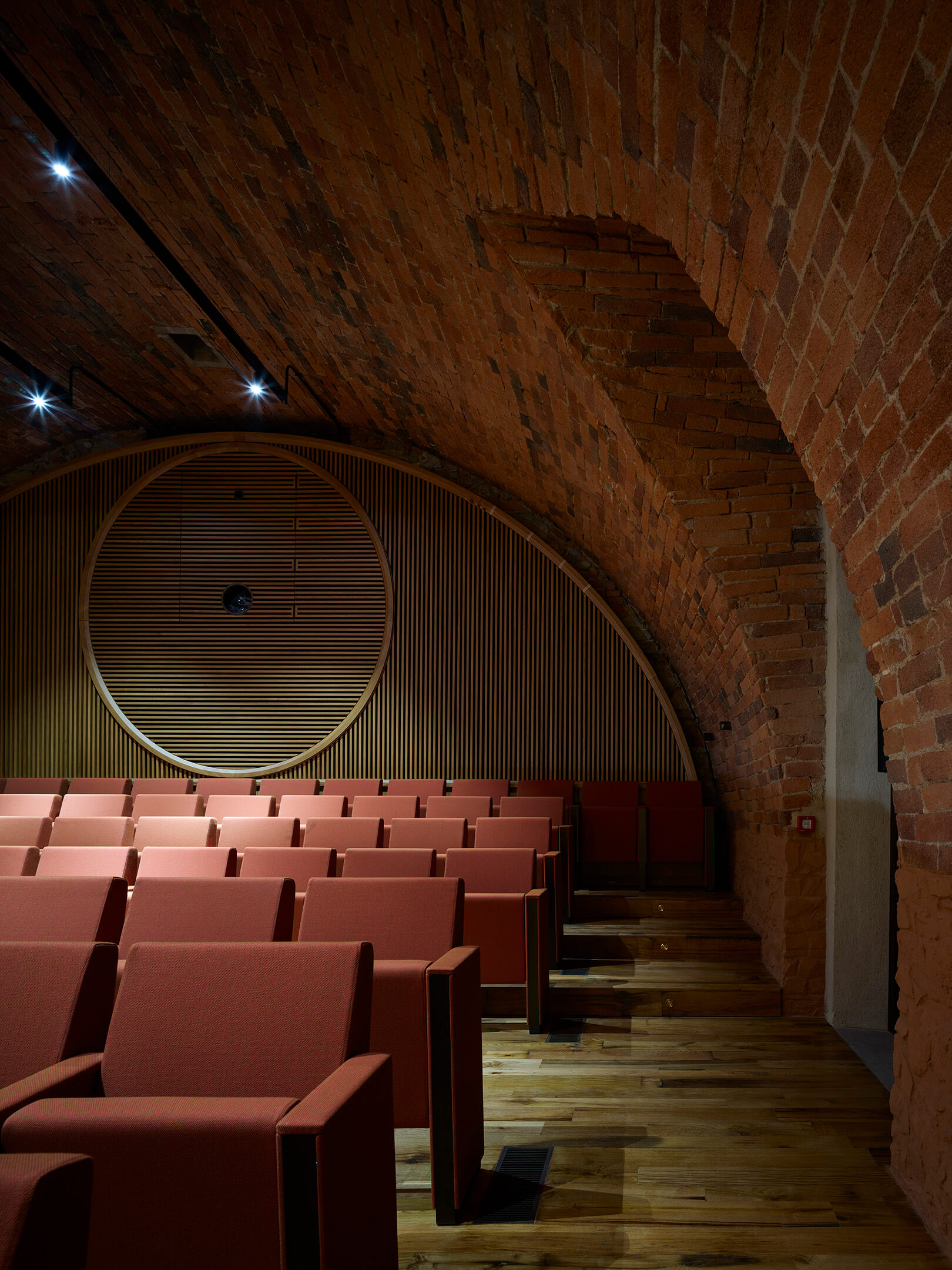 Project: Borgo di Vignamaggio
Year: June 2017 – August 2022
Location: Vitigliano, Greve in Chianti (FI)
Client: Vignamaggio
Architects: MDU Architetti, Patrice Taravella, Emmanuelle Sebillet
Supplied by LAMM: C100 armchair – Baldanzi & Novelli
Photographer: Pietro Savorelli, Dook Photo