01.08.2023
C100 armchairs for the vibrant Brooklyn Children's Museum in NY designed by Rafael Viñoly Architects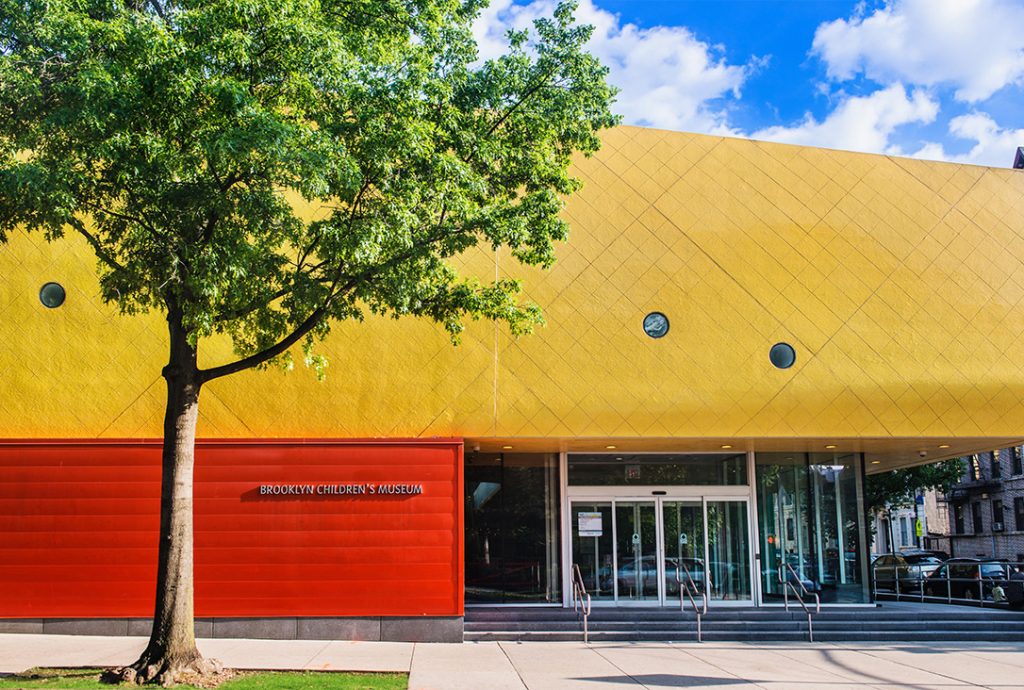 Prestigious Big Apple museum chooses the C100 seats for its new auditorium
A colourful, joyful, attractive venue for children and functions that bring new energy to the community. We are talking about the Brooklyn Children's Museum in New York, redesigned and expanded in 2008 by renowned architectural firm Rafael Viñoly Architects. On the outside, the brightly coloured sculptural form adds dynamism to the pre-existing 1977 spaces. A museum ahead of its time, the first in the Big Apple to obtain the Leed Silver certificate in 2010. Over a decade after the extension carried out by Viñoly, the museum continues in the same vein: vibrant interiors also for the recently completed auditorium, designed by New York-based Studio Joseph.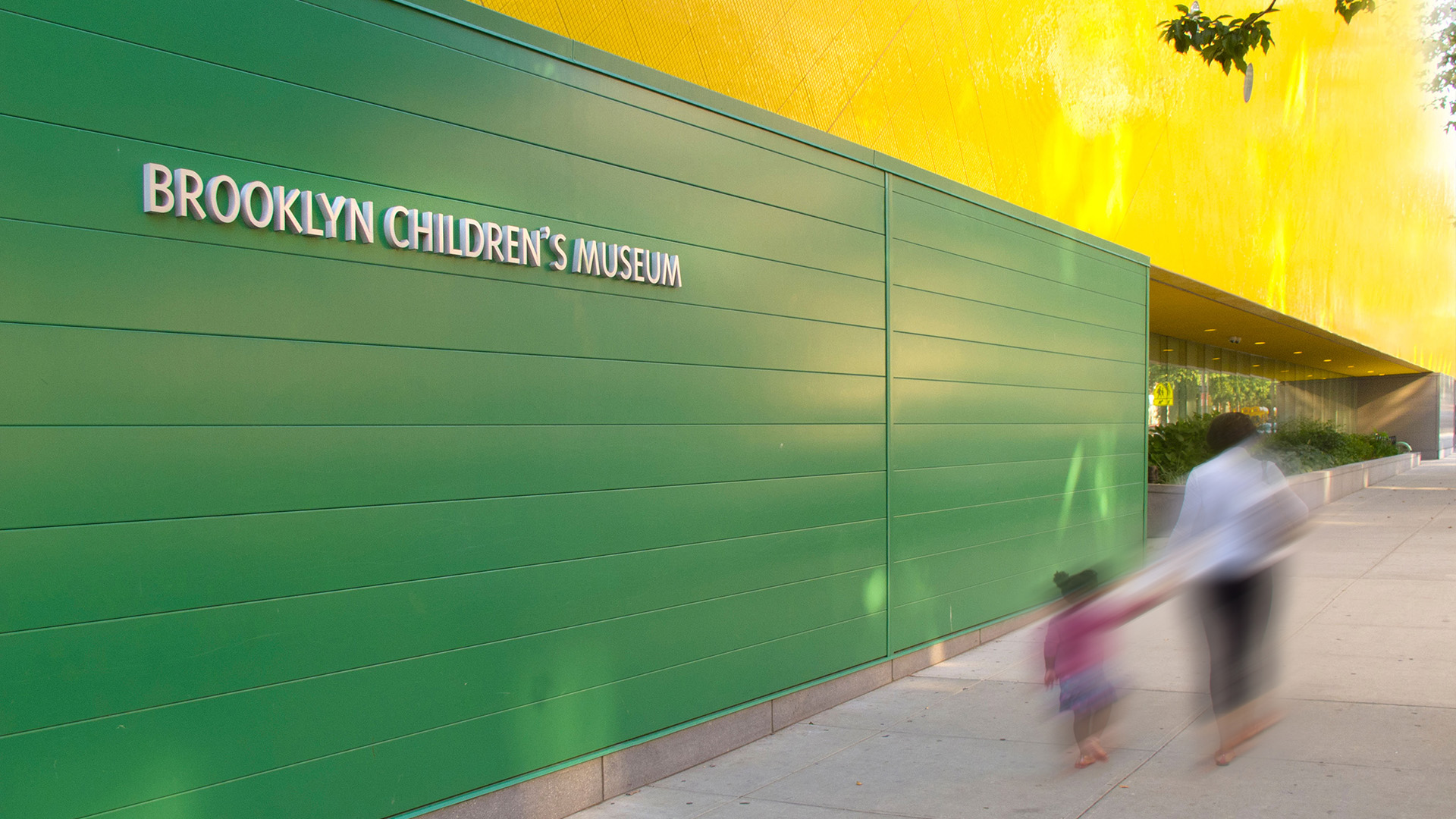 The large hall is fruit of a high-tech project with the building systems and theatre equipment all integrated into the dynamic ceiling structure. There is also a playful feel to the auditorium thanks to the sophisticated colours of the C100 armchairs finishes, which liven up the bright white ambience. Maximum user comfort: the backrests can be tilted at different angles to guarantee excellent visibility. For the fixed armchairs in the stalls, arranged in straight rows on tiers (centre to centre distance 56 cm), the padded version with shared armrests and burgundy-coloured fabric upholstery was chosen.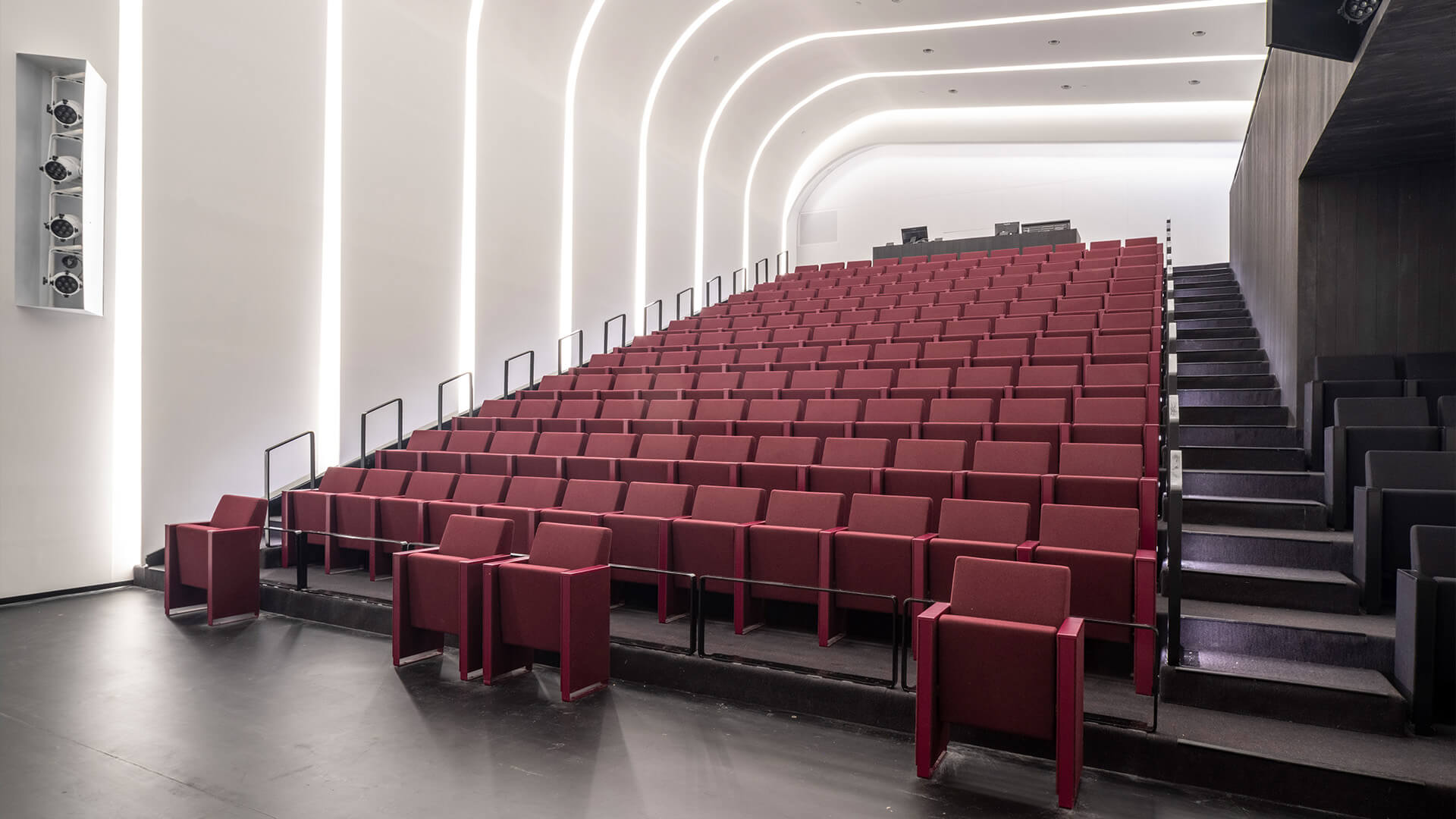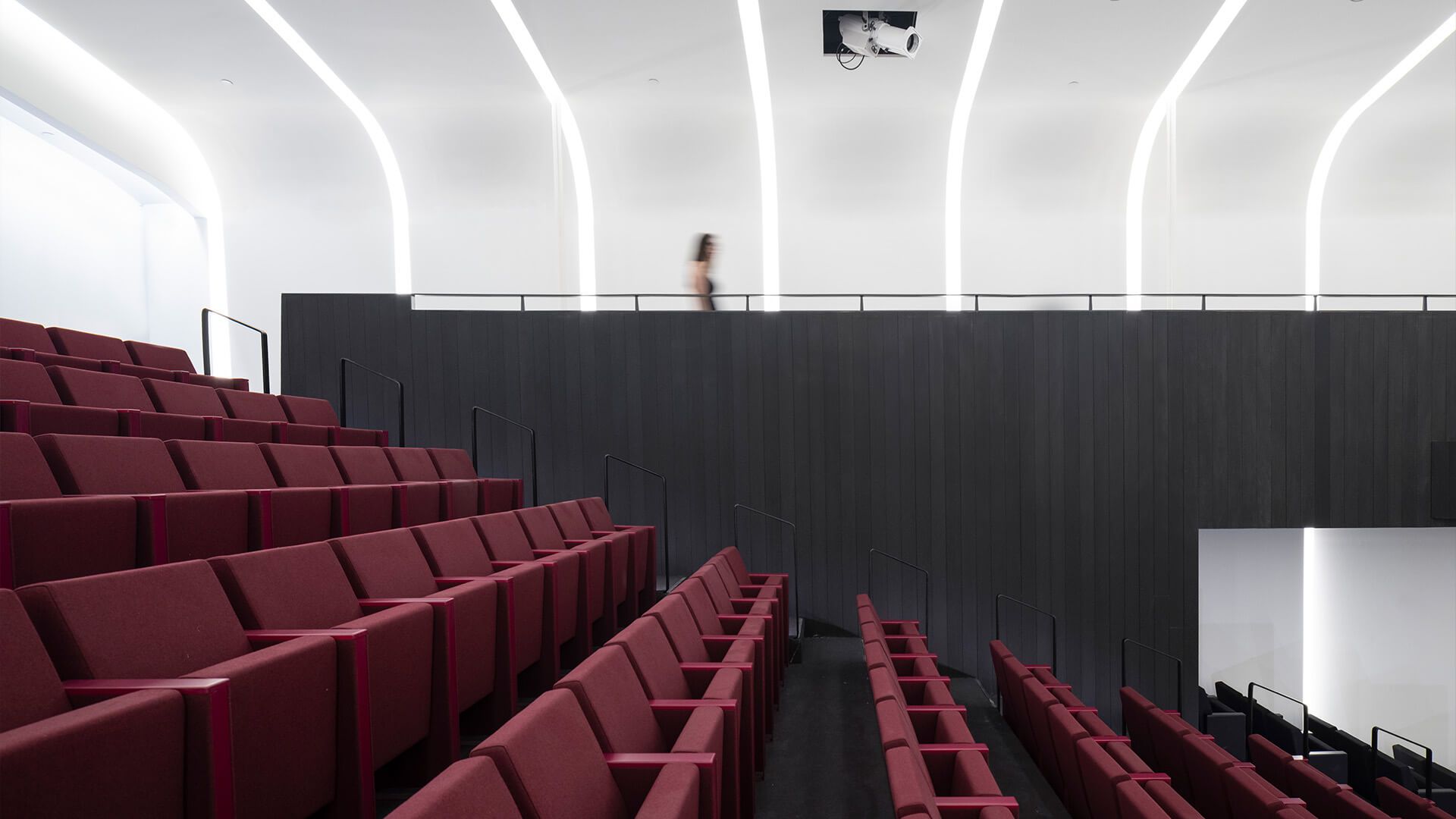 Below the balcony, the black fabric seats blend in with the dark colour of the finishes. Low backrest for the free-standing version, also in the black and burgundy colours. Customisation and attention to detail for the C100s, which in the New York project are fitted with an integrated step-lighting system on the sides facing the walkways.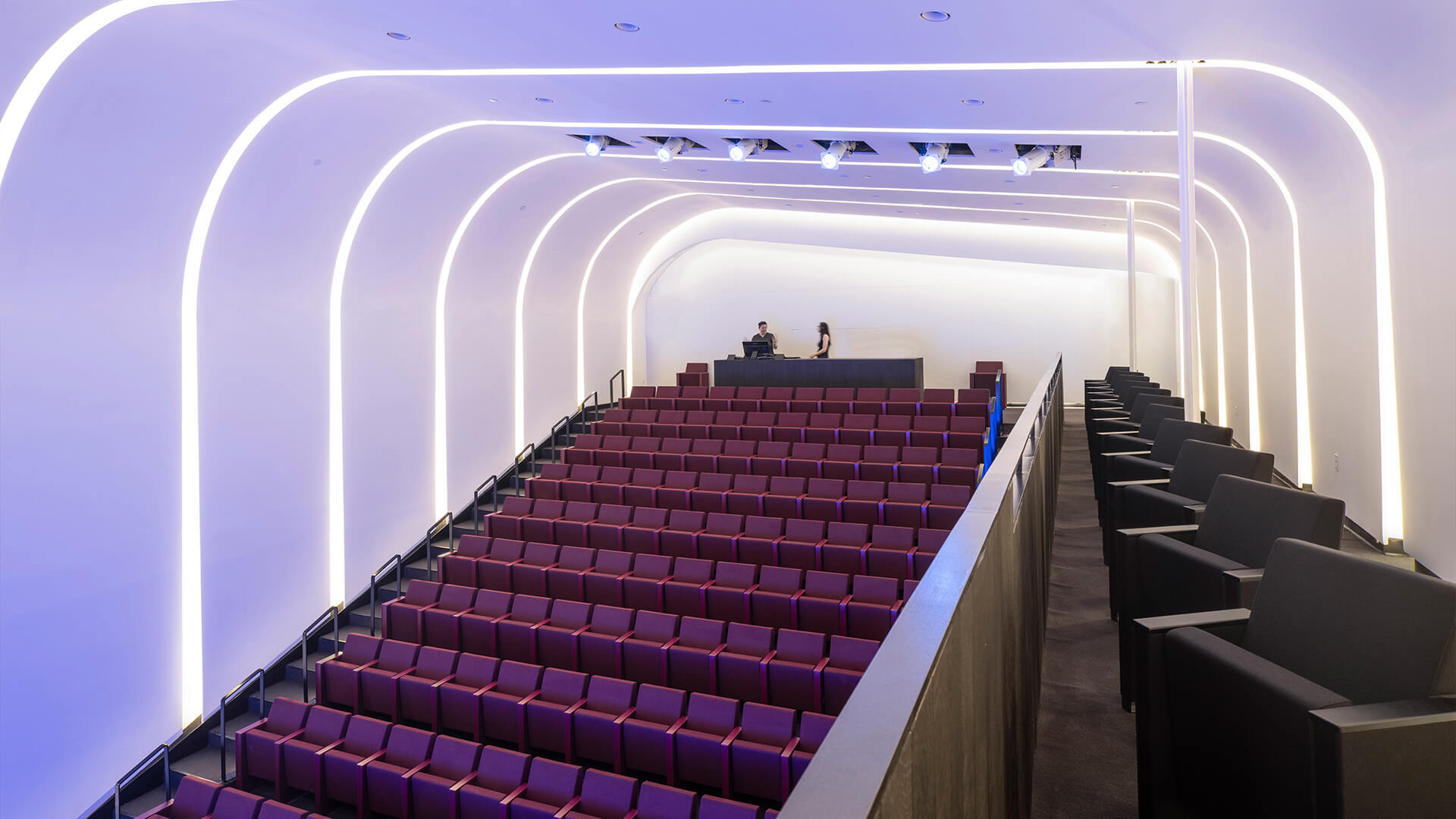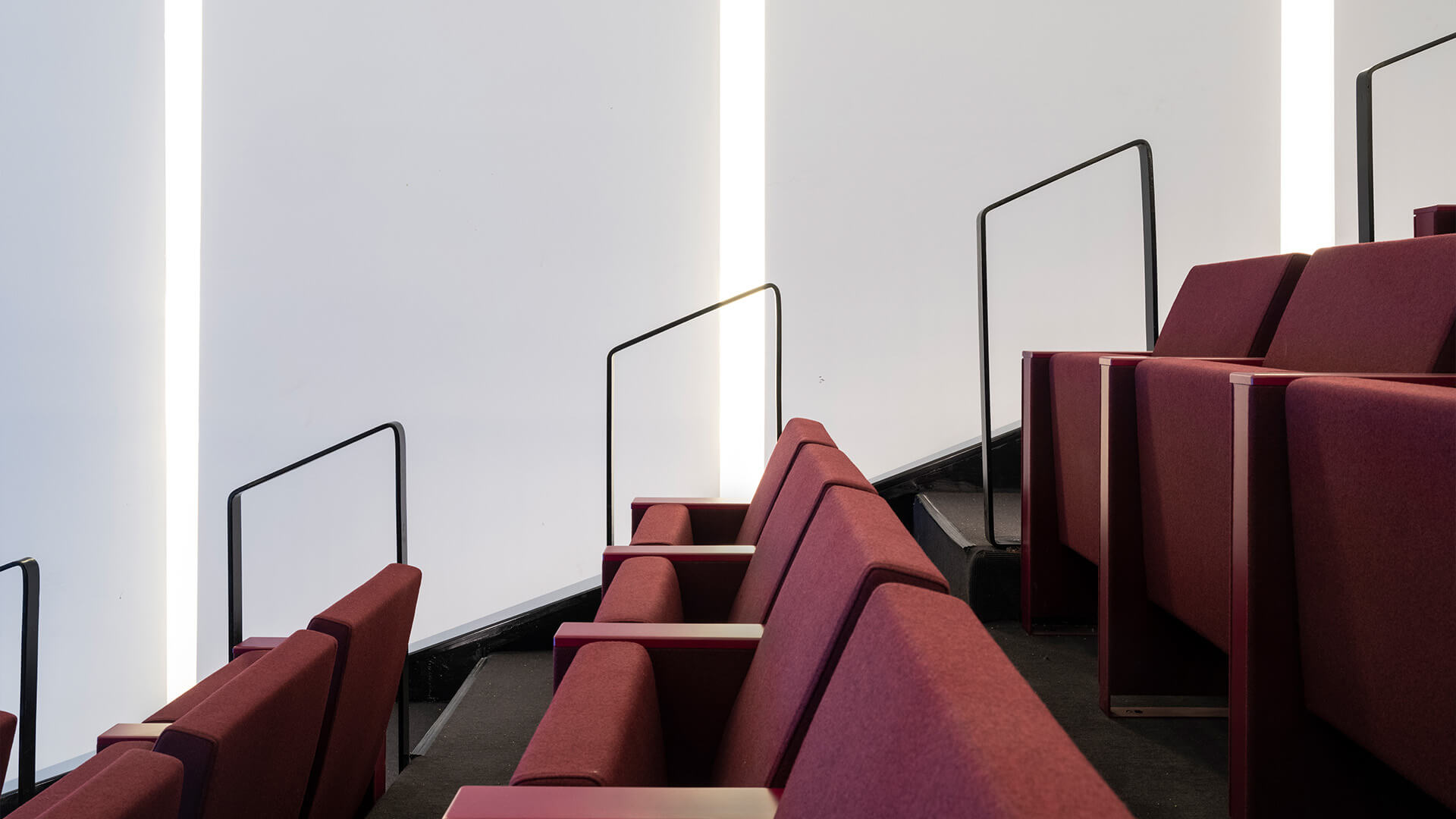 Project: Brooklyn Children's Museum Auditorium
Location: Brooklyn, Kings County, NY, United States
Client: Brooklyn Children's Museum
Architect: Studio Joseph
Year: 2022
Local dealer: Italinteriors Contract
Supplied by LAMM: C100 auditorium armchair
Photographer: Alex Fradkin