19.11.2020
Custom armchairs for MANN – National Archaeological Museum of Naples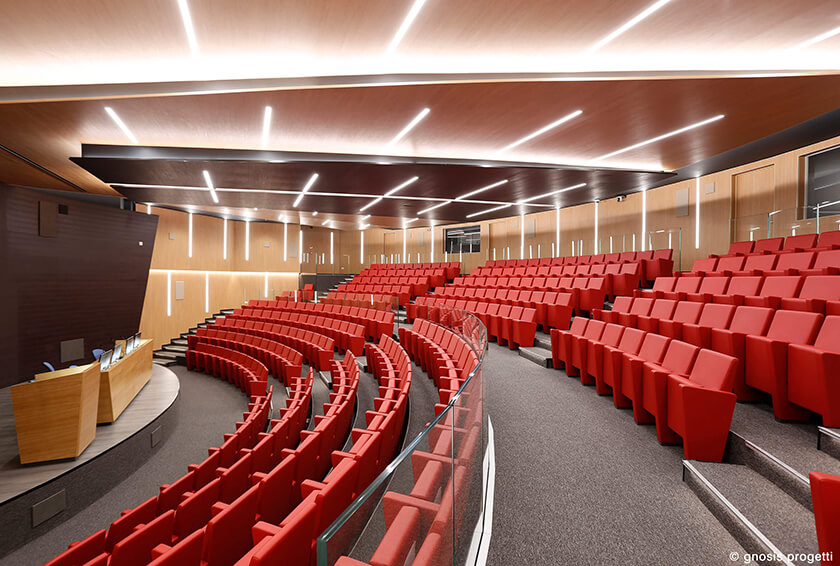 Specially developed design and comfort qualify the approximately 300 LAMM armchairs installed in the breath-taking new auditorium which was recently opened at the "Braccio Nuovo".
The National Archaeological Museum of Naples is among the oldest and most important in the world for the richness and uniqueness of its collection and for its contribution to the European cultural scene. The formation of its collections is intertwined with the history of the Bourbon family who put together the two main cores of the Museum: the Farnese collection and the Vesuvian collections. Inaugurated in 1816 as the Royal Bourbon Museum and became a National Museum in 1860, the Museum is a point of reference for the archaeological protection of Southern Italy.
Over the past decade, MANN invested heavily in scientific activities for the re-creation of collections, the consolidation of partnerships with leading international museums and internal services. The articulated and consistent project of renovation and extension of the building called "Braccio Nuovo" by Gnosis Progetti can be certainly listed among the key works.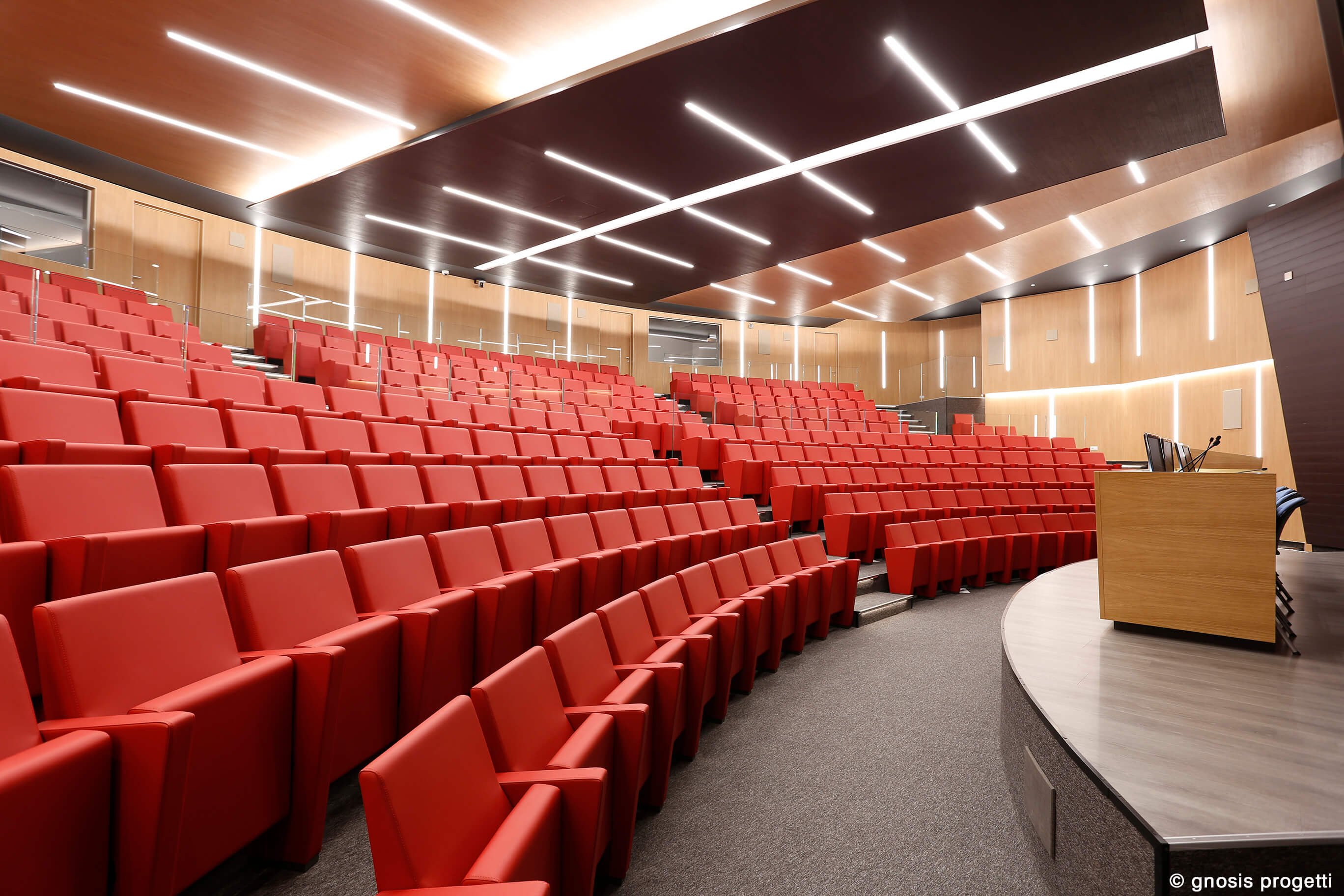 The aim of the project was to create four 'above ground' levels, to be obtained by renovating and enlarging an old disused building, preserving the facade towards the courtyard behind the main building, and retracting the embankment behind it.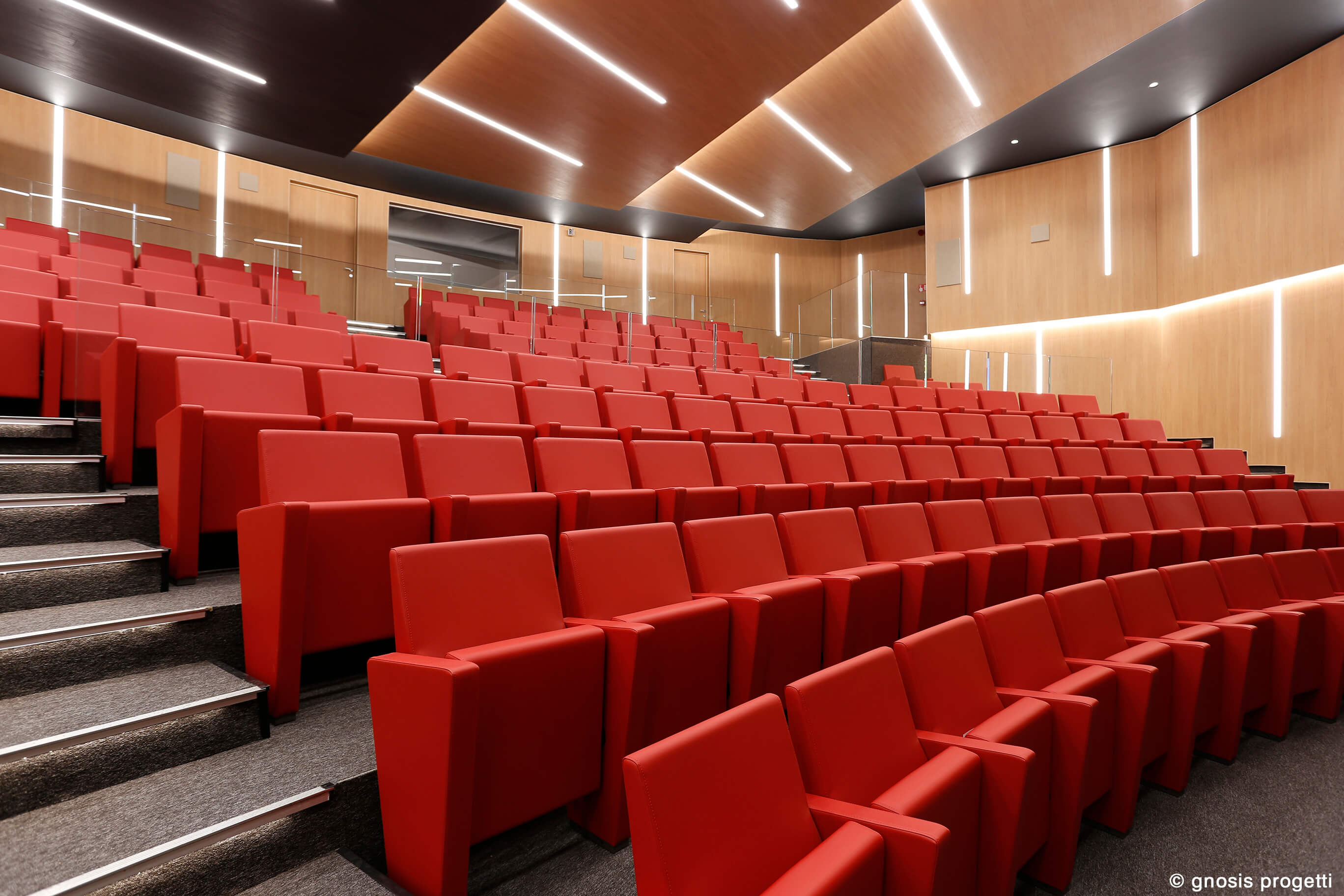 The final result is the building and completion of a new space for a total of about square meters 1.100 of covered area on each of the four floors and about 16.500 cubic metres, on a "empty for full" basis. In addition to restoration workshops, there is also a cafeteria and self-service area, a small bar accessible from the garden and the covered passage connecting the two courtyards, a specialized library, a photo library, rooms for thematic exhibitions and educational activities, a storage area and a large auditorium with around 300 seats.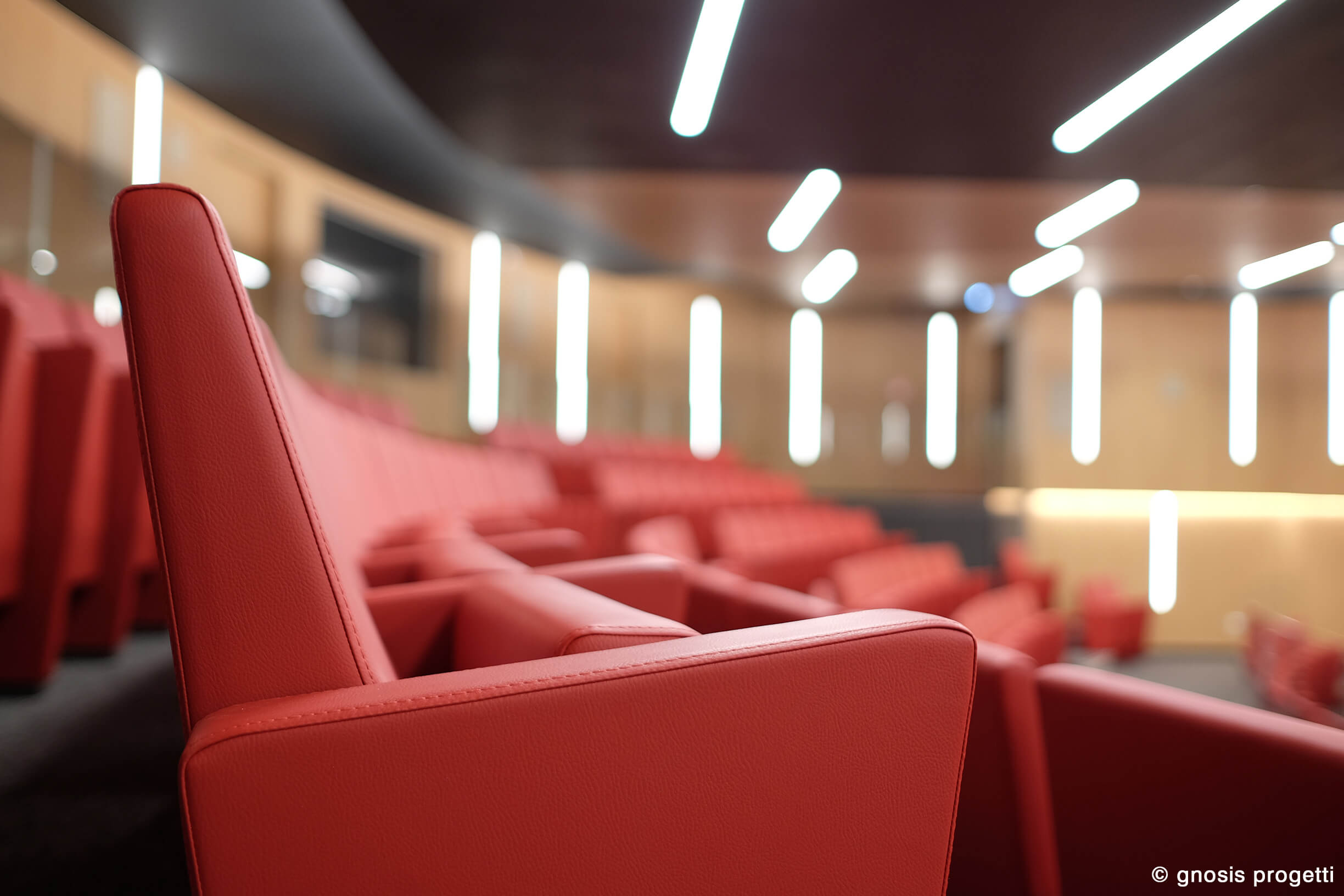 In the latter, which is considered the flagship of the so-called "Braccio Nuovo" LAMM was called upon to supply its seating systems. In this case, 288 custom armchairs with variable center-to-center were supplied and installed, fully upholstered and equipped with a seat that folds down automatically by gravity.
These were installed in curved, tiered rows.
Project: MANN – National Archaeological Museum of Naples
Location: Naples, Italy
Client: MANN – National Archaeological Museum of Naples
Year: 2020
Architects: Gnosis Progetti
LAMM systems: Custom armchair
Images courtesy of Gnosis Progetti
with permission of the Italian Ministry of Cultural Heritage and Activities