03.09.2019
Genya armchairs for the remarkable Evolution Tower in Moscow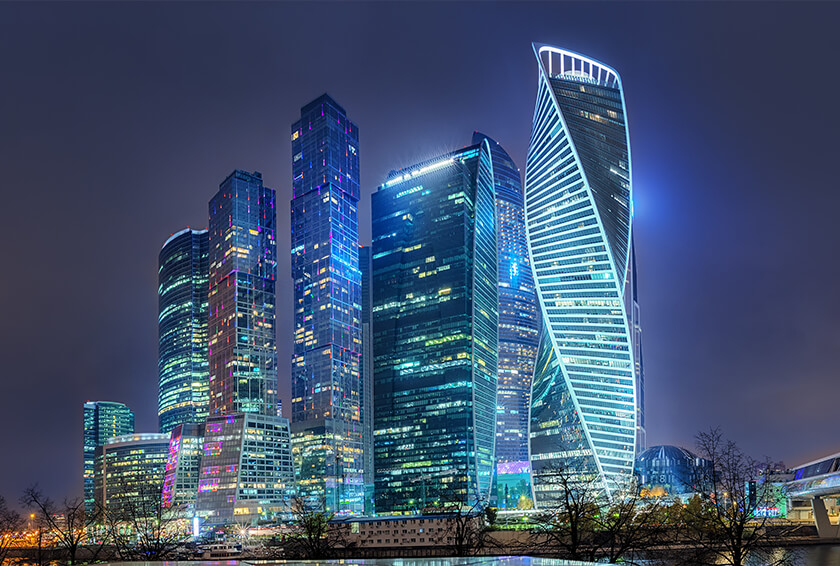 Characterised by an elegant minimalist design associated with innovative technological solutions, Genya armchairs by LAMM are the right products for an outstanding skyscraper: the Evolution Tower, one of the most impressive and efficient office building, in the heart of Moscow business district
Located along the Moskva River, in the Moscow International Business Center, the Evolution Tower with its 55 floors and a height of 255 metres is one of the most impressive and efficient office building.
Designed by RMJM architecture firm, Tony Kettel and Philipp Nikandrov, in collaboration with the Scottish artist Karen Forbes, this skyscraper characterises the urban landscape of the new Moscow since 2014, the year when the construction was completed.
This tower reveals an extraordinary helix-shape vertical structure, so that the building is "swirled" by more than 150 degrees, while the central core and eight columns with 15-meter spans between the axes remain strictly vertical all the way up.
The top of the tower is crowned with two asymmetric "arches" spanning 41 m, visually uniting the two opposite facades. Headquarters of the Transneft, the biggest Russian oil company in the world, the tower also houses shopping galleries, boutiques, restaurants, cafés, a supermarket and banquet halls.
Qualified by a great lighting project, which enhances its formal features, the structure presents many innovative solutions, for instance the single-glazing façade with cold-mirror, which reflects Moscow's upside down view at an angle of 90° to the horizon. The interior furnishings also confirm the prestige of the skyscraper.
In particular, the conference hall has been fitted out with Genya armchairs by LAMM, designed by Dante Bonuccelli.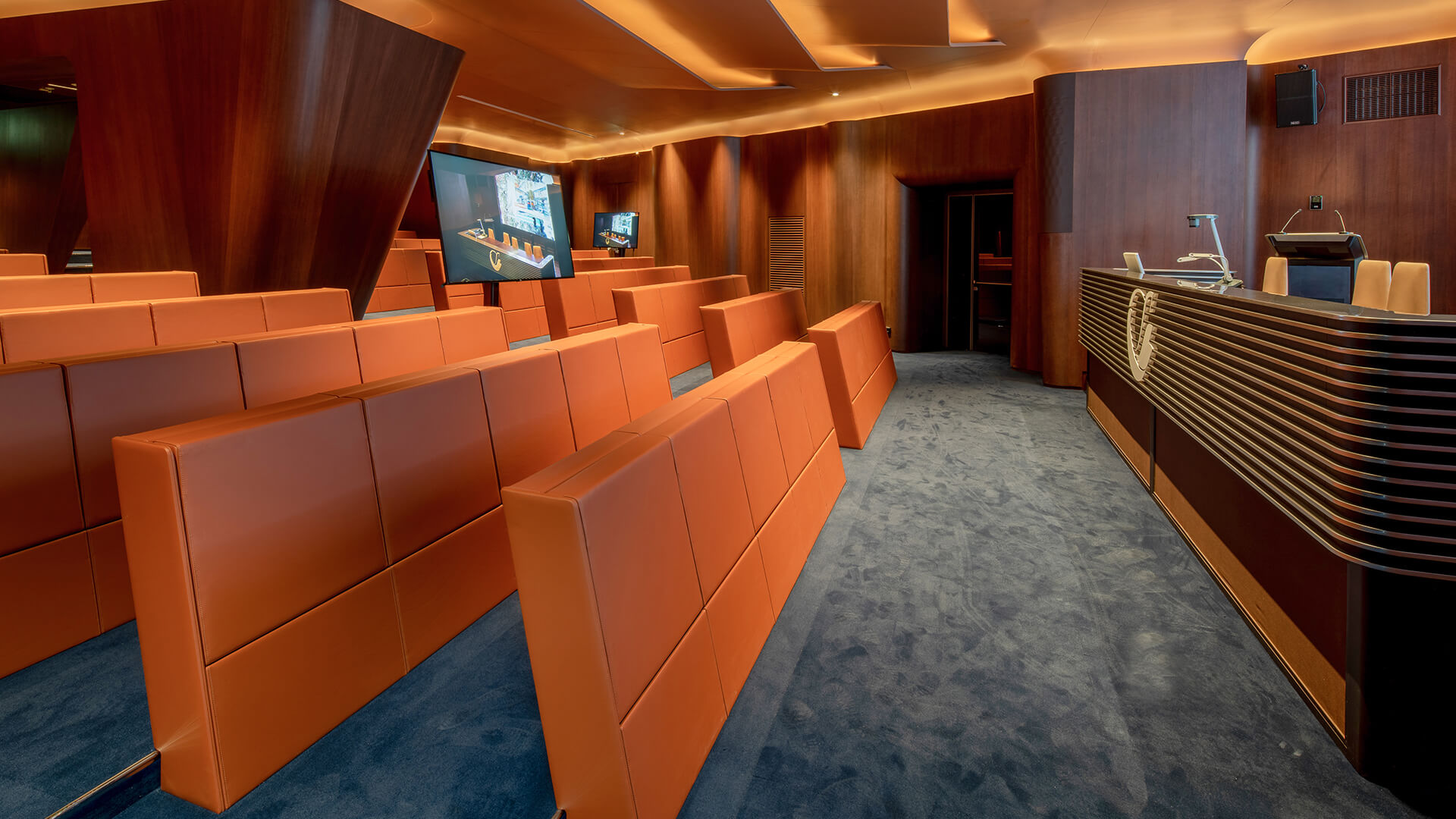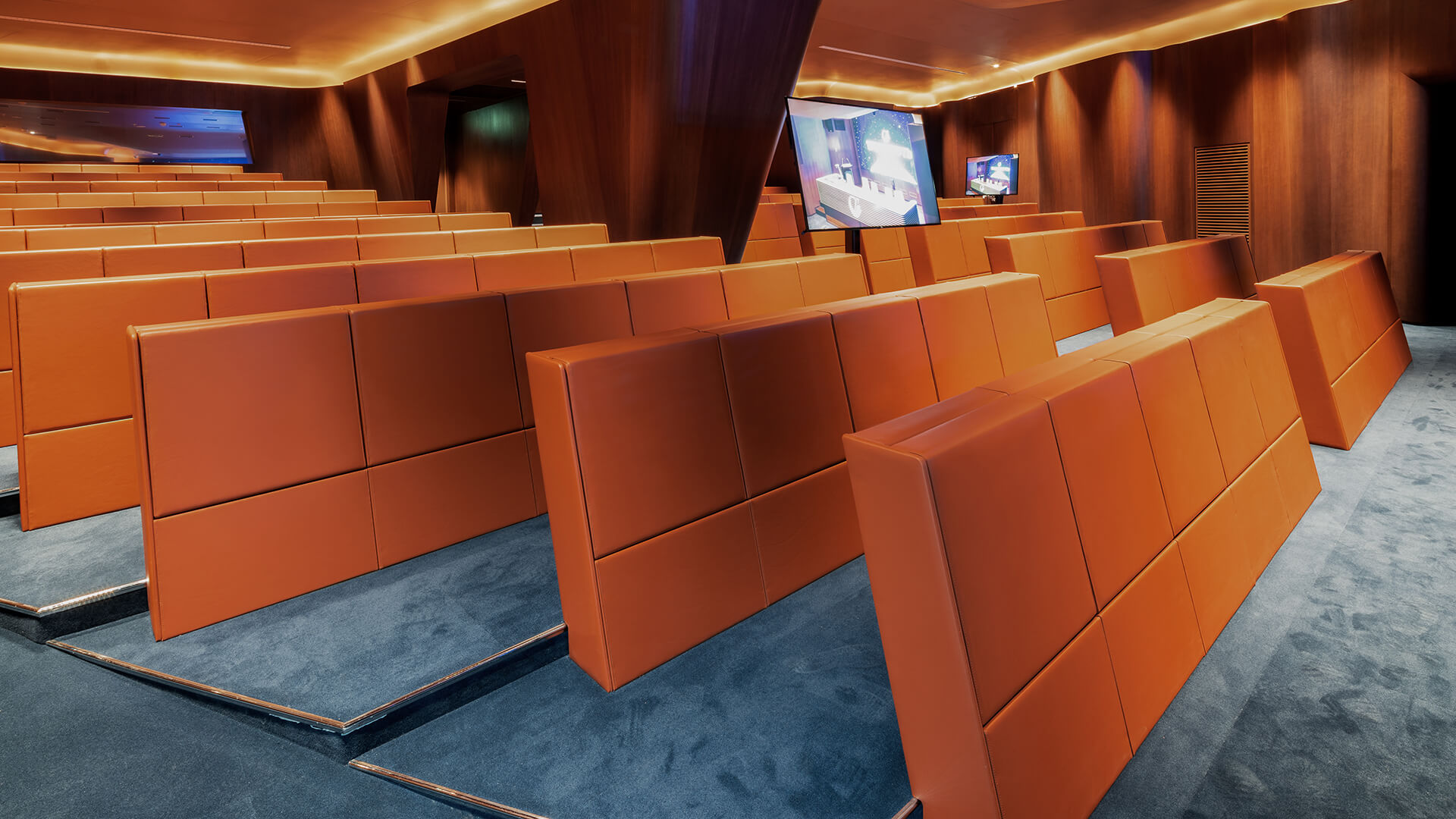 Defined by an elegant minimalist design associated with innovative technolwogical solutions, this armchairs have a compact shape, with all its components contained within the volume, while seat and arms open in a synchronised movement (patented) with cushioned closure. The suspended backrest is equipped with lumbar support that adjusts through a synchronized movement at the opening of the seat.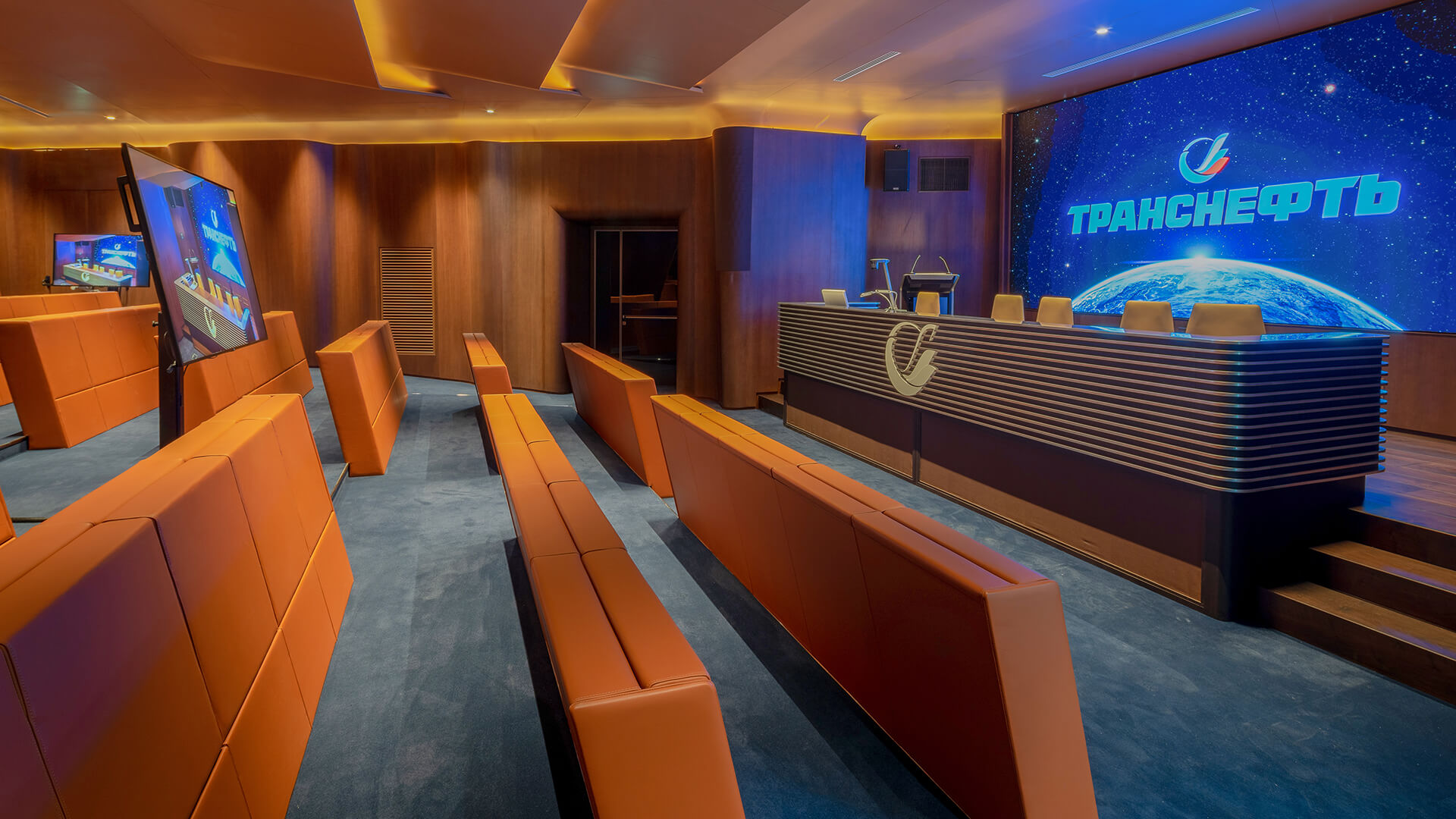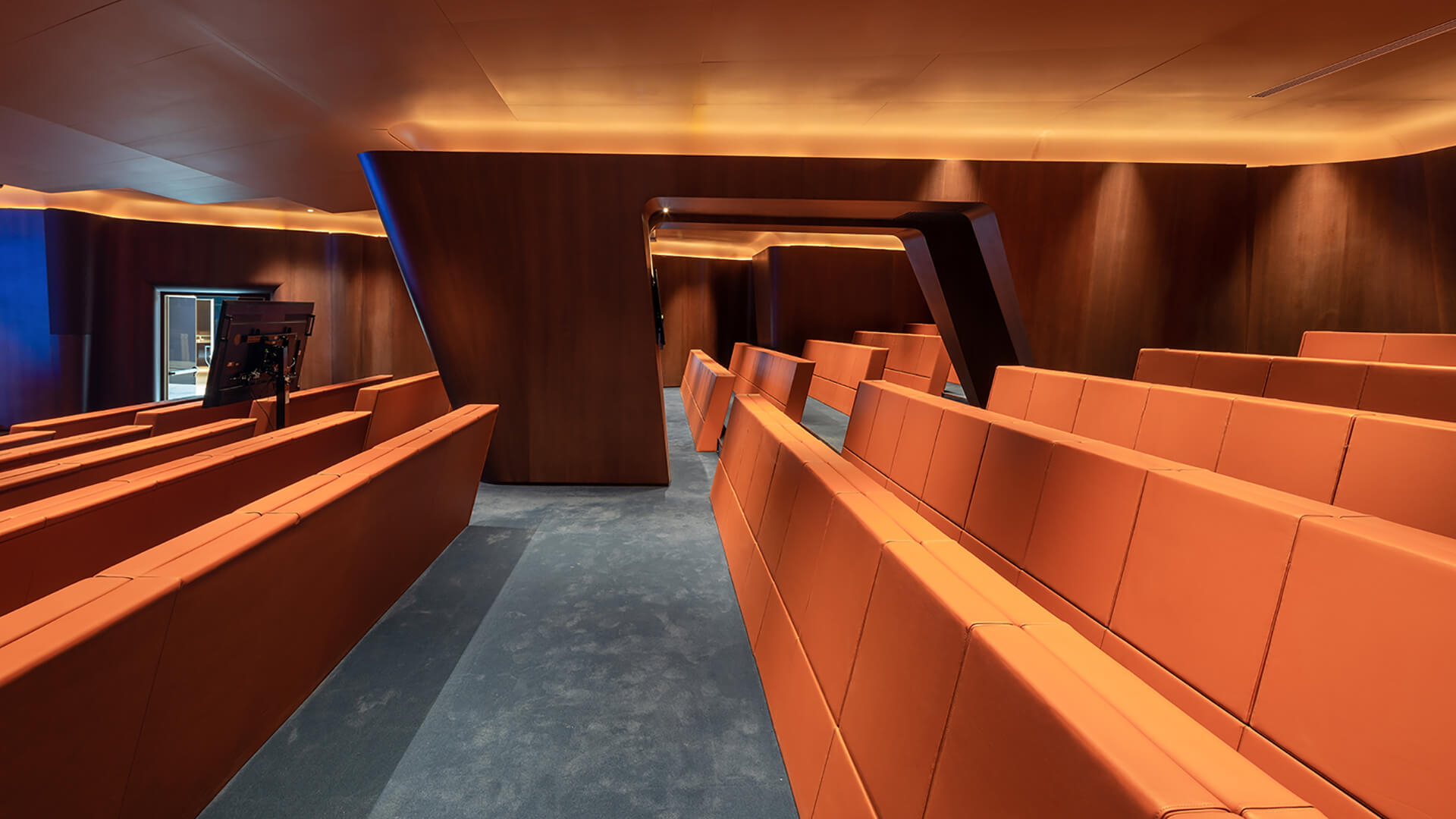 The different density padding ensures a feeling of great well-being.
Provided with high technical qualities, the solid inner load-bearing frame, made of painted metal, is fixed directly to the floor, thus eliminating any visible support.
Genya armchairs have been supplied fully upholstered and covered in date-colour leather, in the version with 60 cm centre-to-centre distance and installed in straight rows on steps.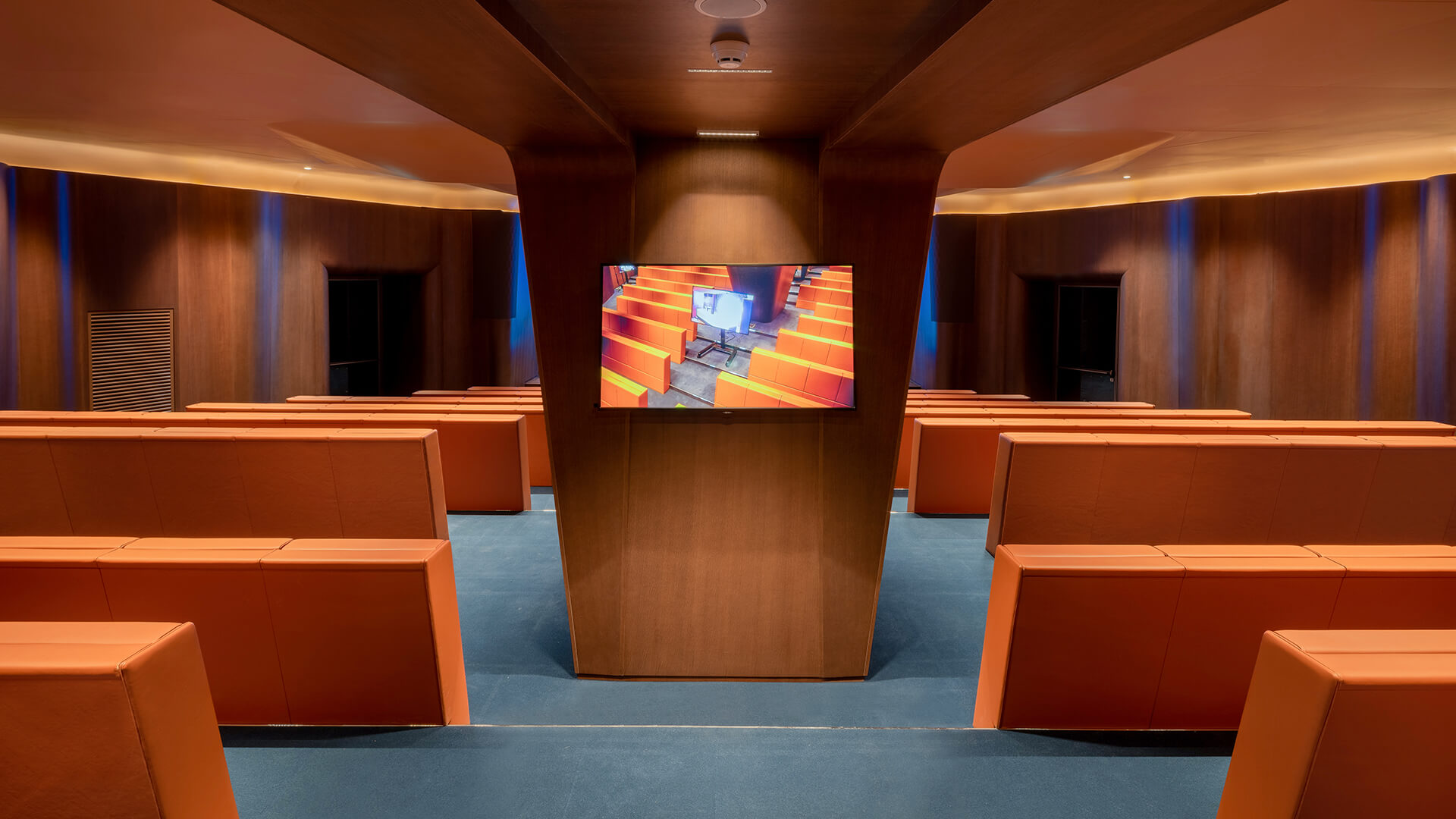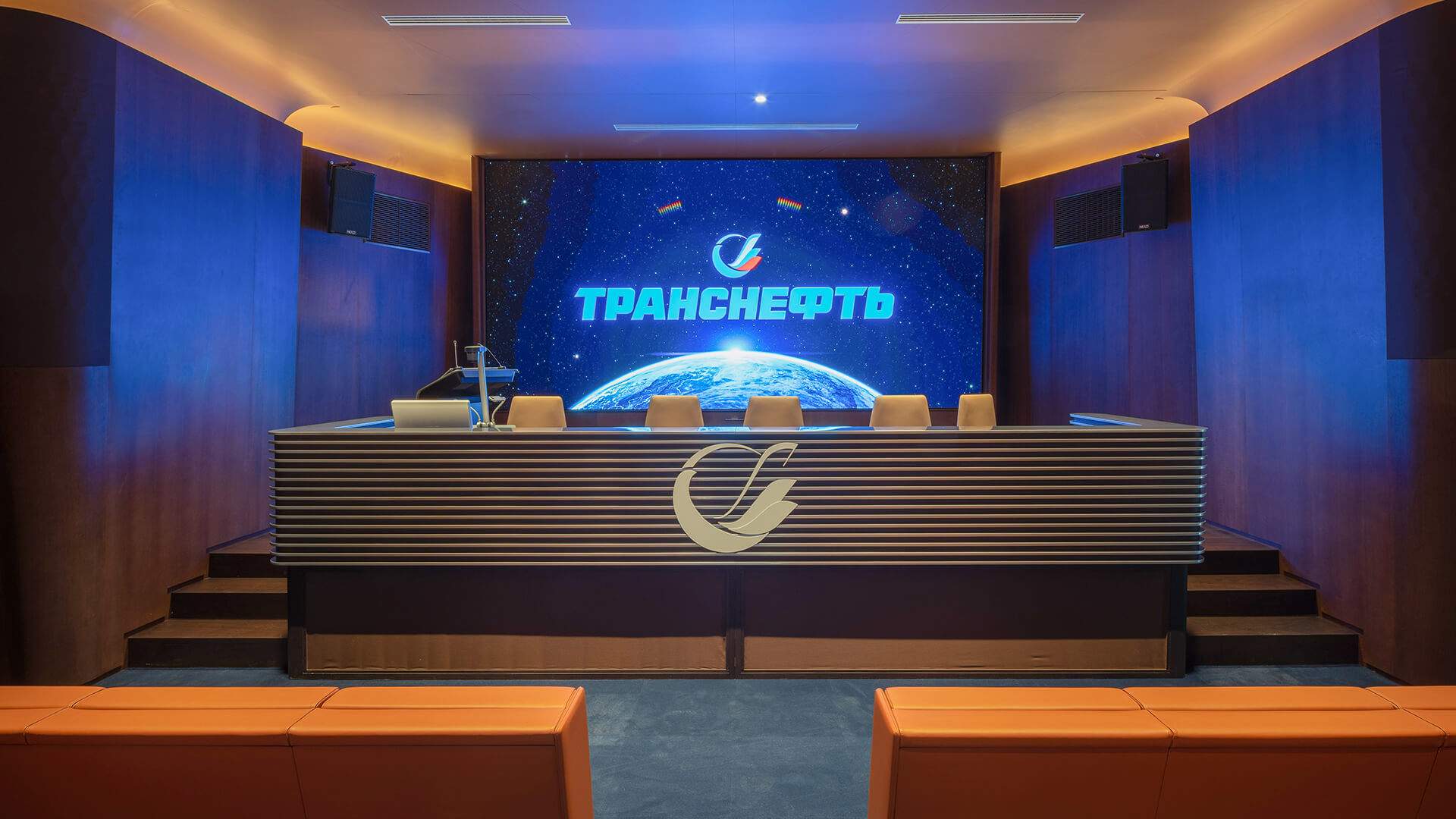 Name project Evolution Tower
Year 2019
Location Moscow, Russia
Client Transneft
Architectural project Tony Kettle and Philipp Nikandrov RMJM with Karen Forbes
General Contractor Velesstroy
Interior Architects IQ; Elforma
LAMM supply Genya armchairs