25.05.2020
Genya seating for the Institut de l'Audition in Paris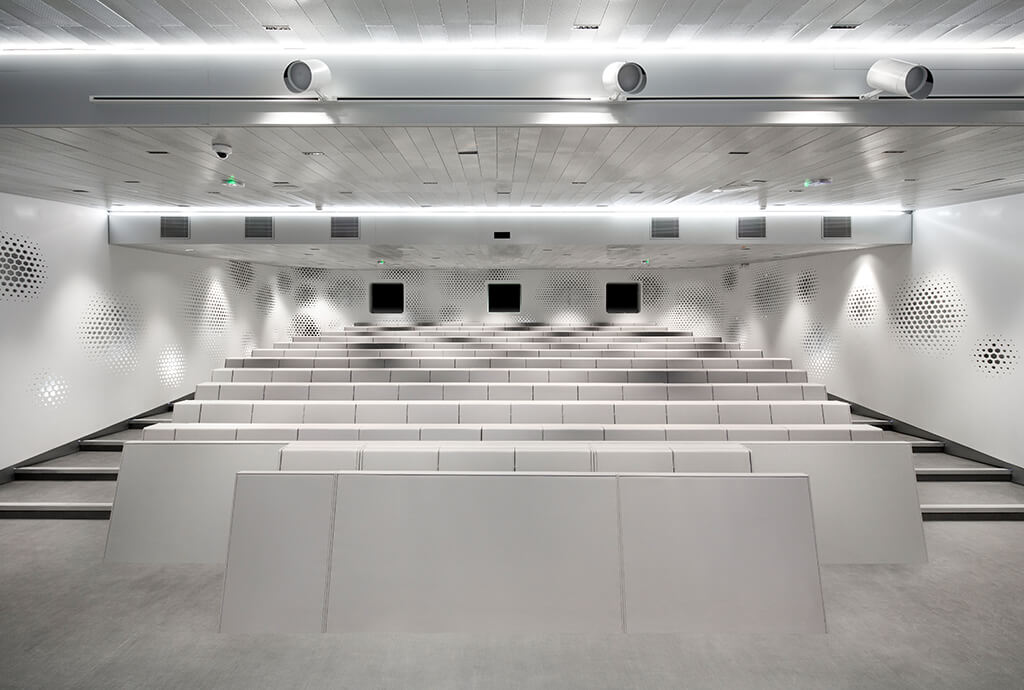 Elegant design, optimum comfort and a personalized touch, with worksurfaces fitted to the backrests of the armchairs, make the range by LAMM fit for the prestigious Parisian research institution
The Institut de l'Audition was recently opened in the heart of Paris. An important strategic project promoted by the Fondation Agire pour l'Audition and the Fondation Bettencourt Schueller, directed by Professor Christine Petit. The institute, supported by a clinical audiology research laboratory, is designed to be an interdisciplinary hub within which international talents, doctors, researchers, innovators, stakeholders, producers, associations and patients come together to enhance medical care and technological aids that help ensure that hearing loss will no longer be untreatable.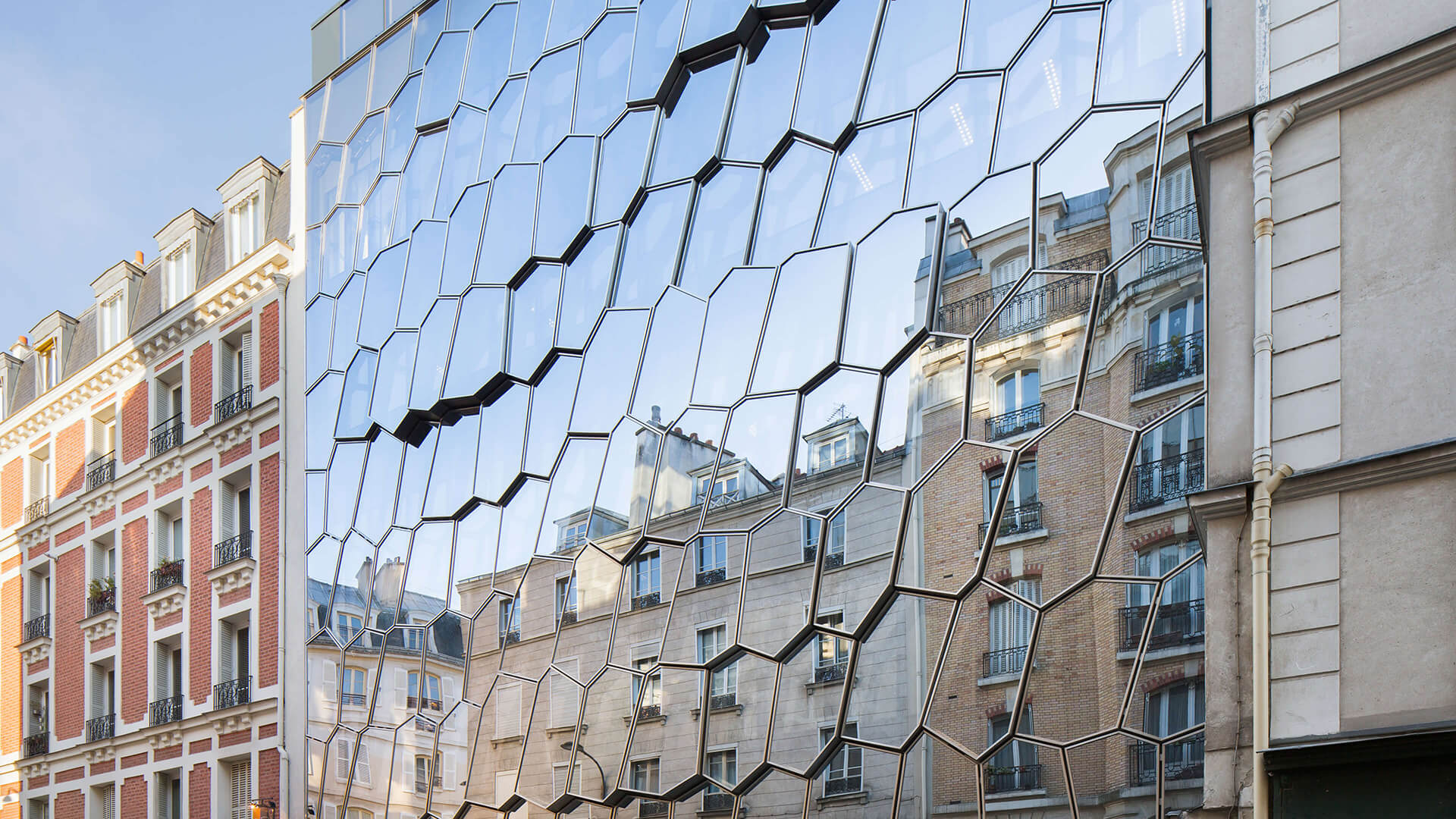 The architectural complex where the Institute is located was developed by VIB Architecture – Bettina Ballus + Franck Vialet, through the radical refurbishment of an existing building. The result is a harmonious integration of the functional needs of the programme while enhancing the quality of the activities that take place within it. The envelope façade is an example of this, realized through a gridshell design of irregular honeycomb panels, a synthesis of transparency, complexity and the ability to meet challenges through innovation.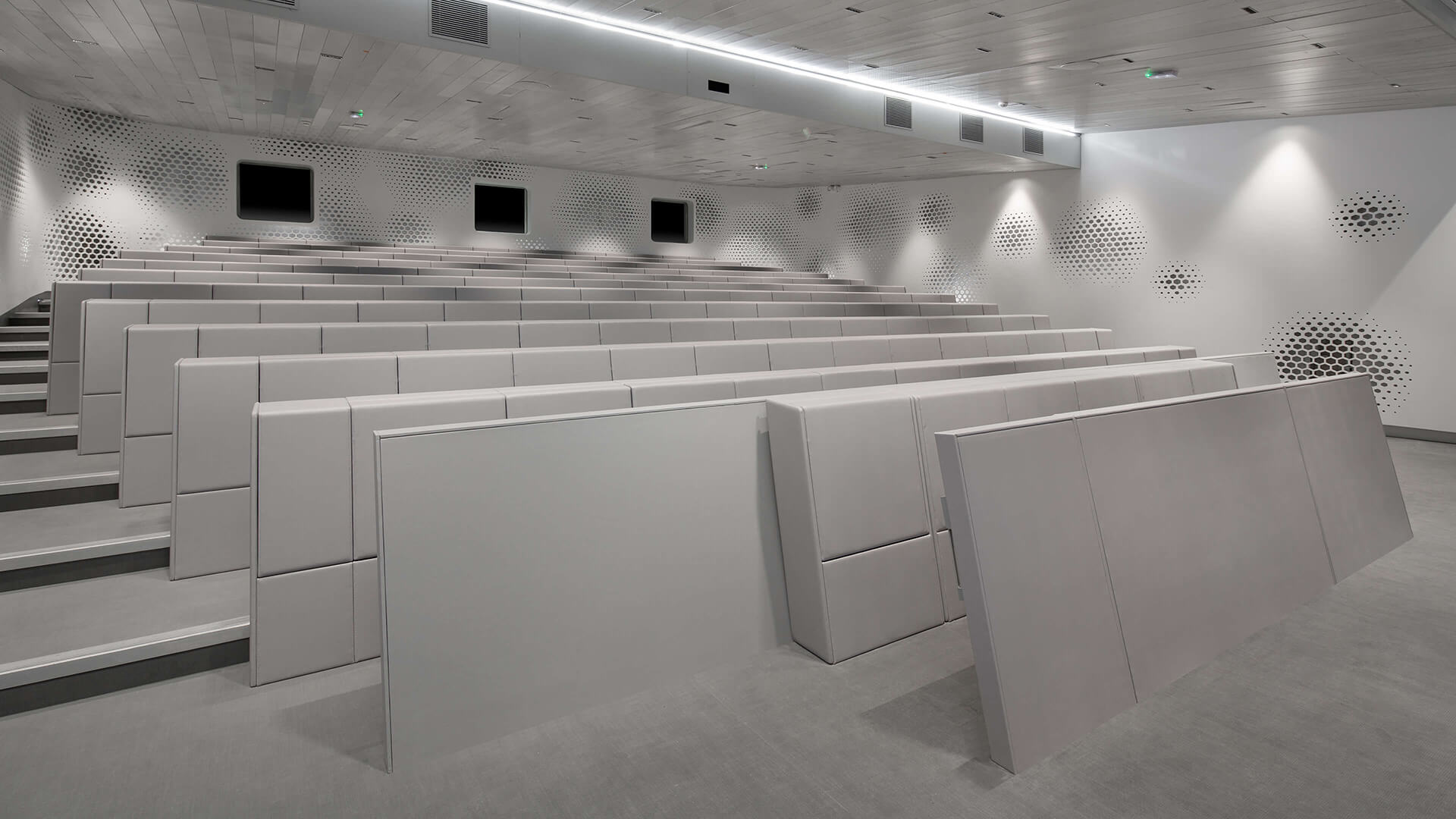 While the laboratories and research areas are arranged on the upper levels of the building, the ground floor is open to the public, providing information and guiding visitors. On this floor the reception, PCs equipped with "Web Sourd service", meeting rooms and a large conference hall can be found. And it is within the latter that LAMM collaborated, with the supply of 161 Genya armchairs (designed by Dante Bonuccelli) for this high-end project.
Characterised by refined minimalist design combined with innovative technological solutions, the Genya seating closes to contain and conceal all its components, while on opening, the seats and armrests are arranged into position through a synchronized (patented) movement with cushioned closure.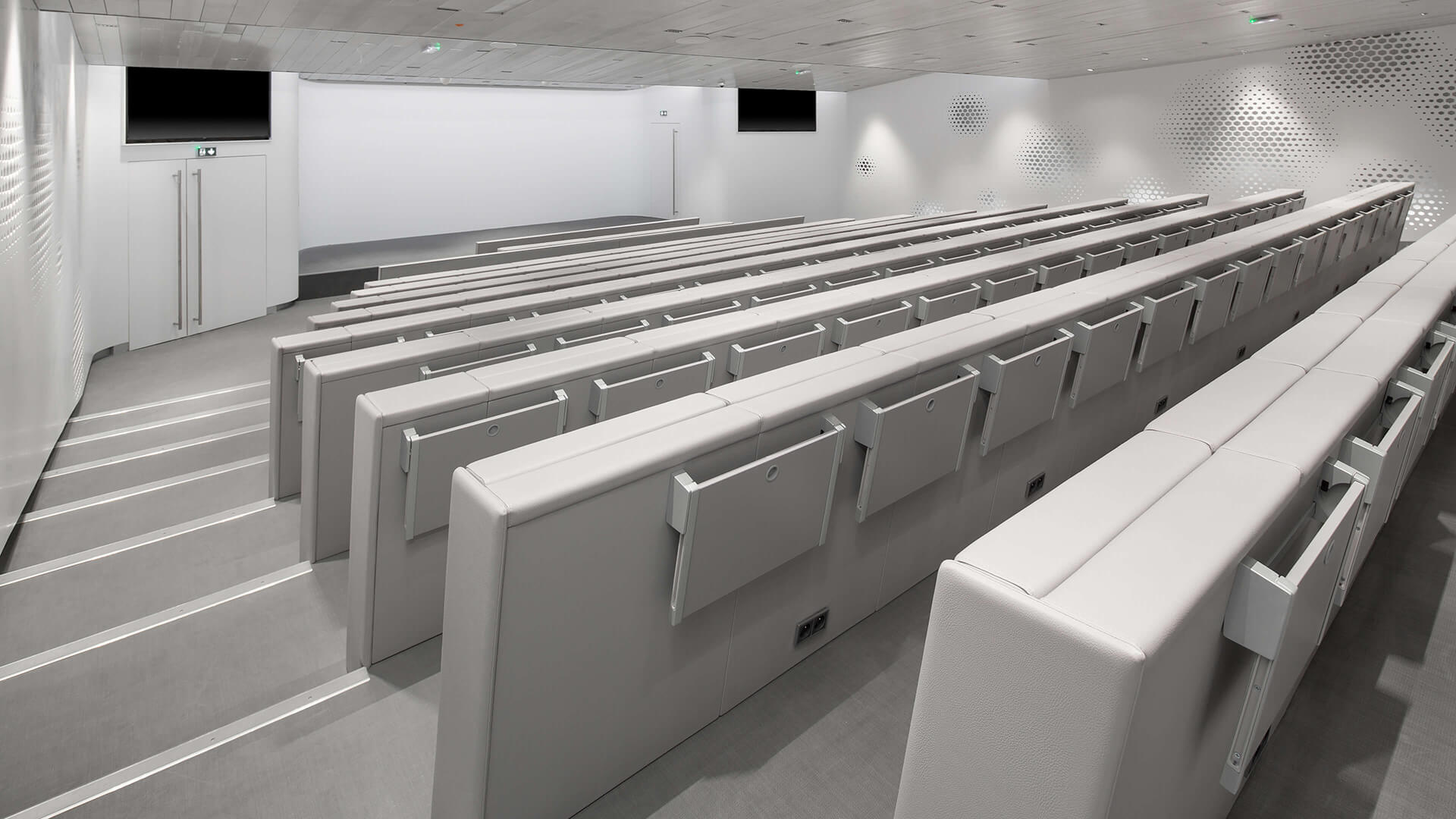 Inside the conference room of the Institute, the Genya seats are arranged on a split-level parterre in straight rows 58 cm apart. Their Ginkgo leather upholstery harmonizes with the monochrome tonal choice that informs the design of the entire interior. The system of folding tables fitted onto the backrests, set up with staggered spacing between one armchair and another, served by an electrification system.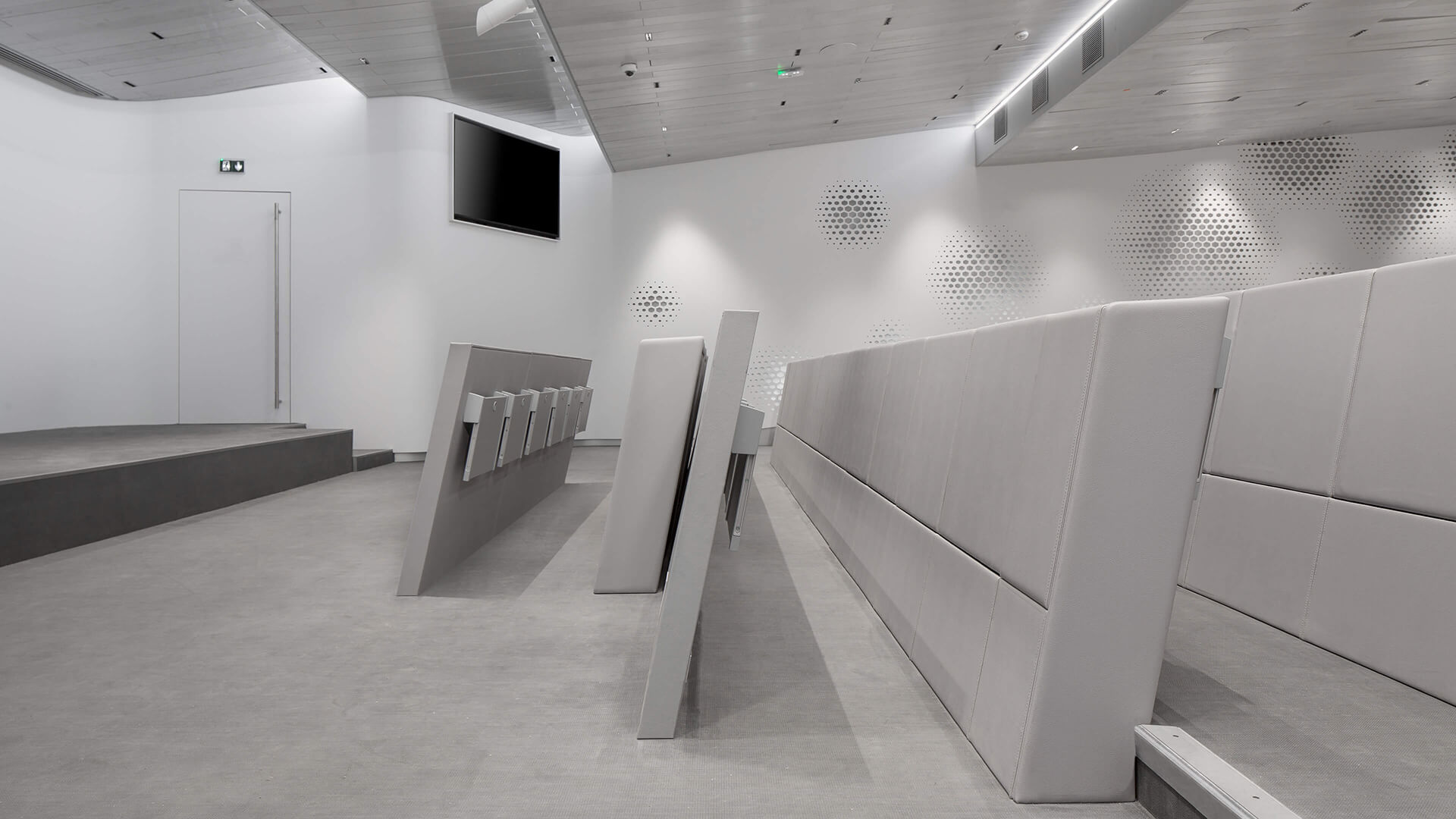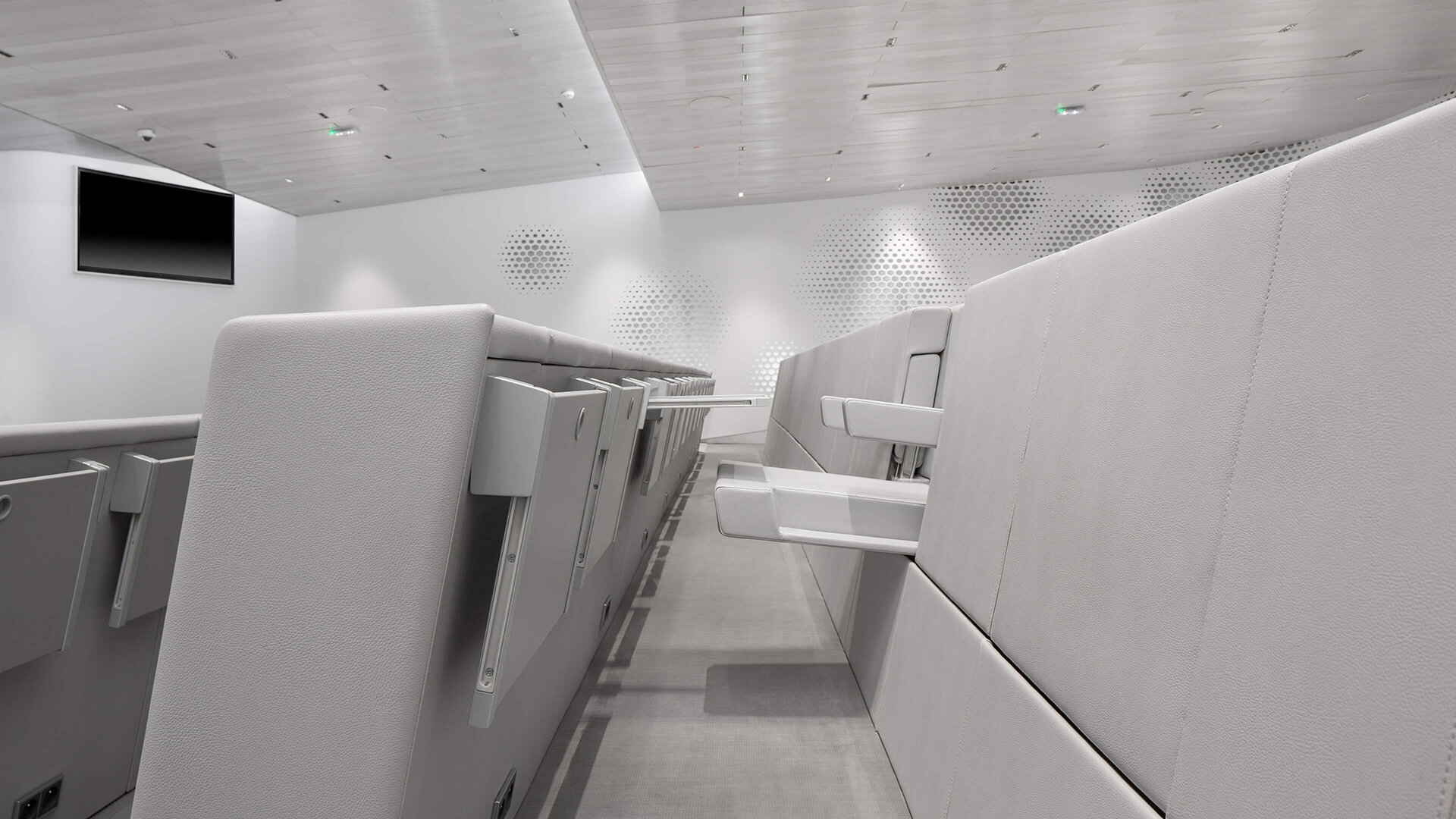 Project: Institut de l'Audition
Location: Paris, France
Year: 2019
Contractor: RIVP
Architects: VIB Architecture – Bettina Ballus + Franck Vialet
LAMM supply: Genya seating designed by Dante Bonuccelli