17.06.2021
LAMM armchairs for the auditorium at the new headquarters of the CPC group in Modena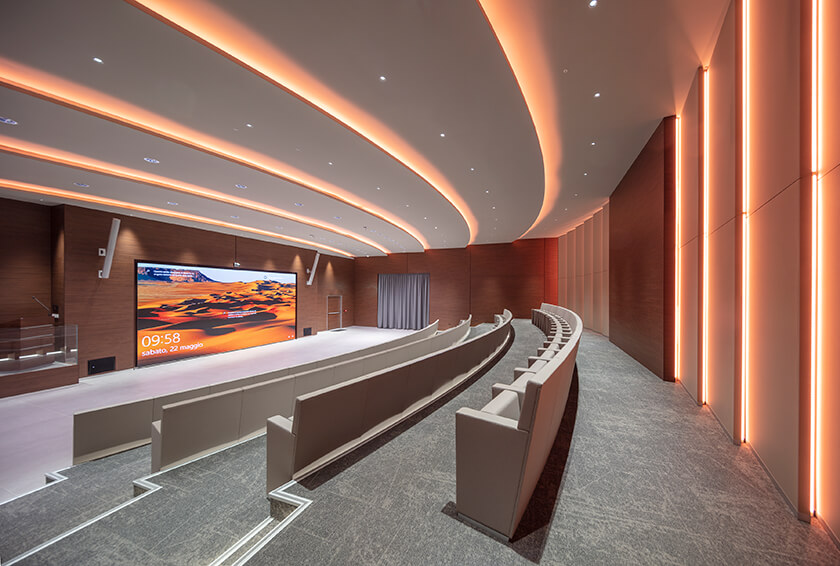 The room was successfully equipped with L213 armchairs arranged in curved rows on a stepped platform. An entirely sound-absorbing wall, constructed with Caruso Acoustic panels, completed the project.
The CPC Group in Modena—a hi-tech company and international leader in research, development and mechanical processing for the automotive sector, as well as a trailblazer in the transformation of carbon fibres—has recently acquired a new auditorium, designed by the Moreno Trisorio Studio in Bolzano and furnished by LAMM, as part of a complex project to expand the company's headquarters.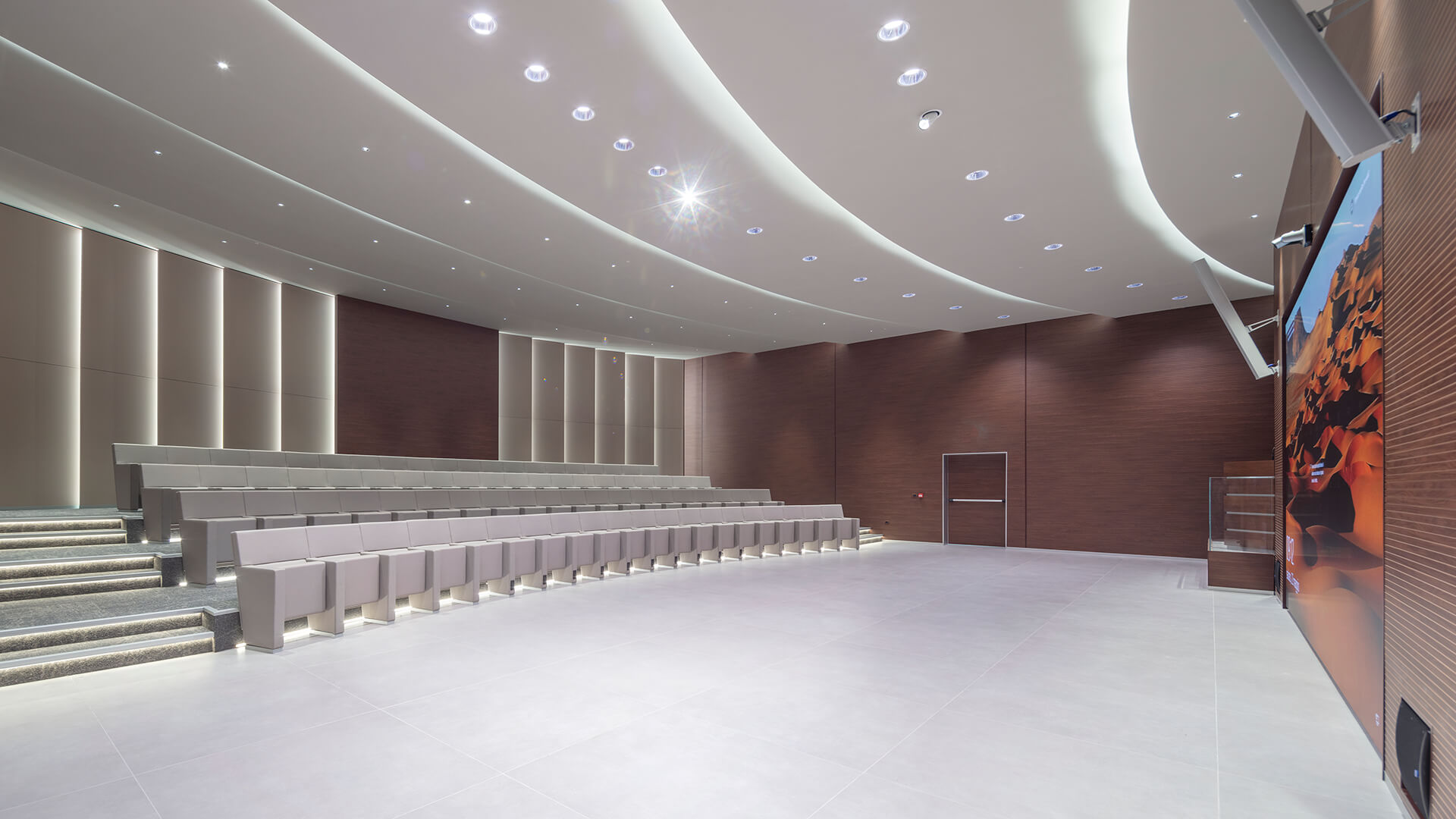 The order included the installation of fully padded L213 armchairs with straight sides and Kvadrat Revive 1 fabric upholstery. With a seat and backrest that tilt in tandem, the chairs have been specifically designed to ensure maximum comfort, even over extended periods of time. With these chairs, the backrest was customised to a height of 15 cm from the ground to enable the LED system installed under the step risers to provide more light.
The 10 middle seats in the front row have also been equipped with dual electric sockets with USB ports.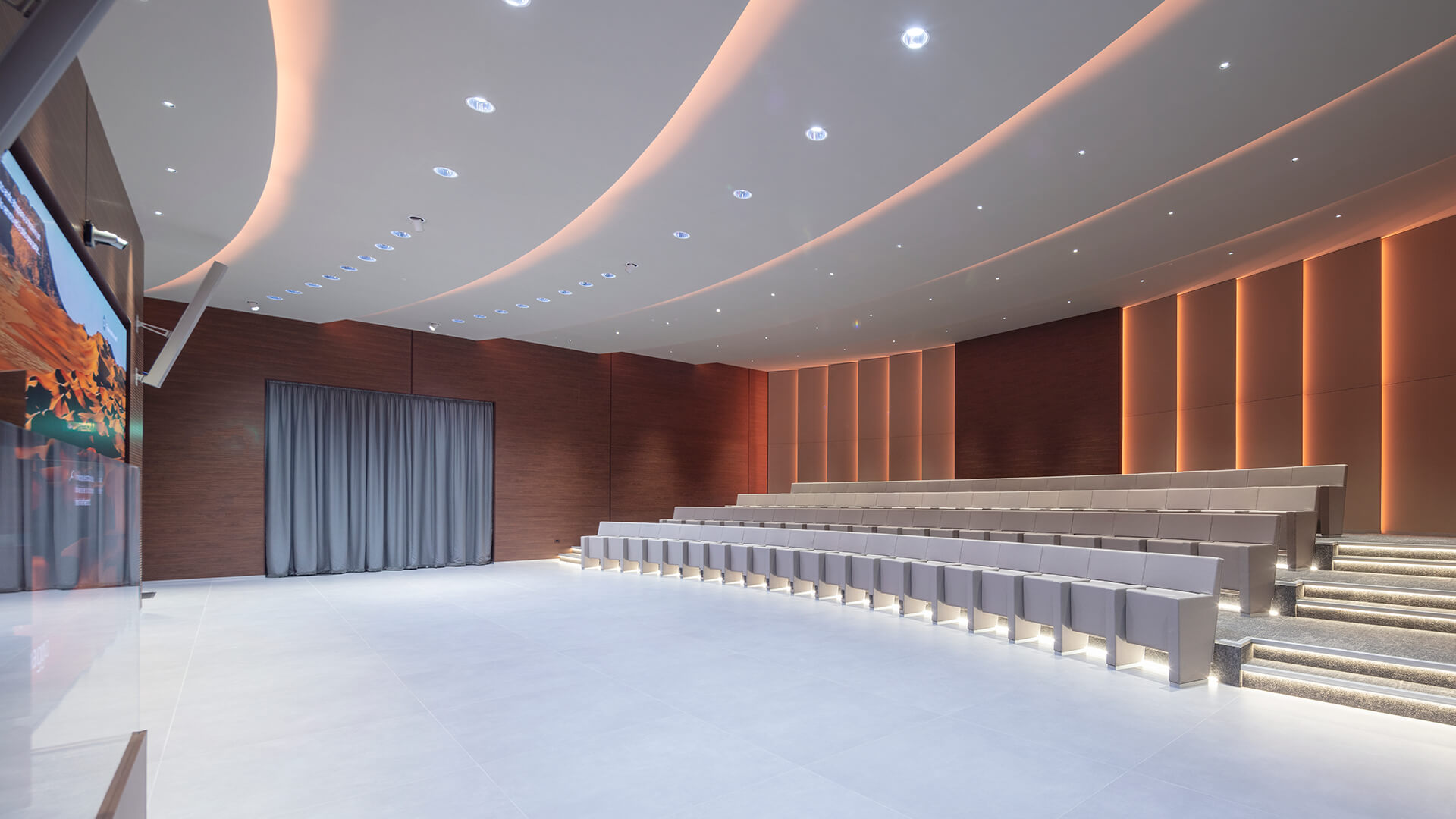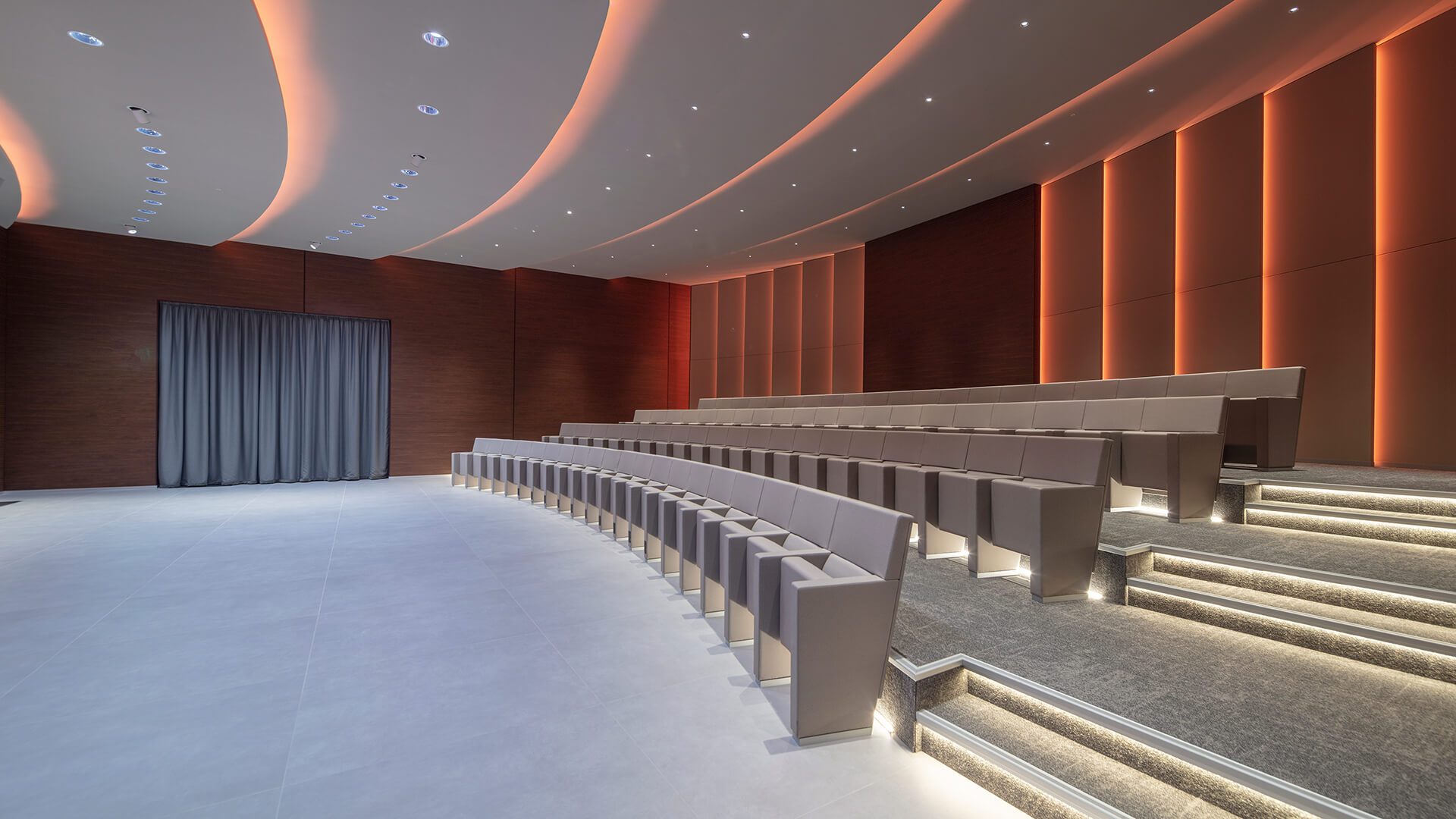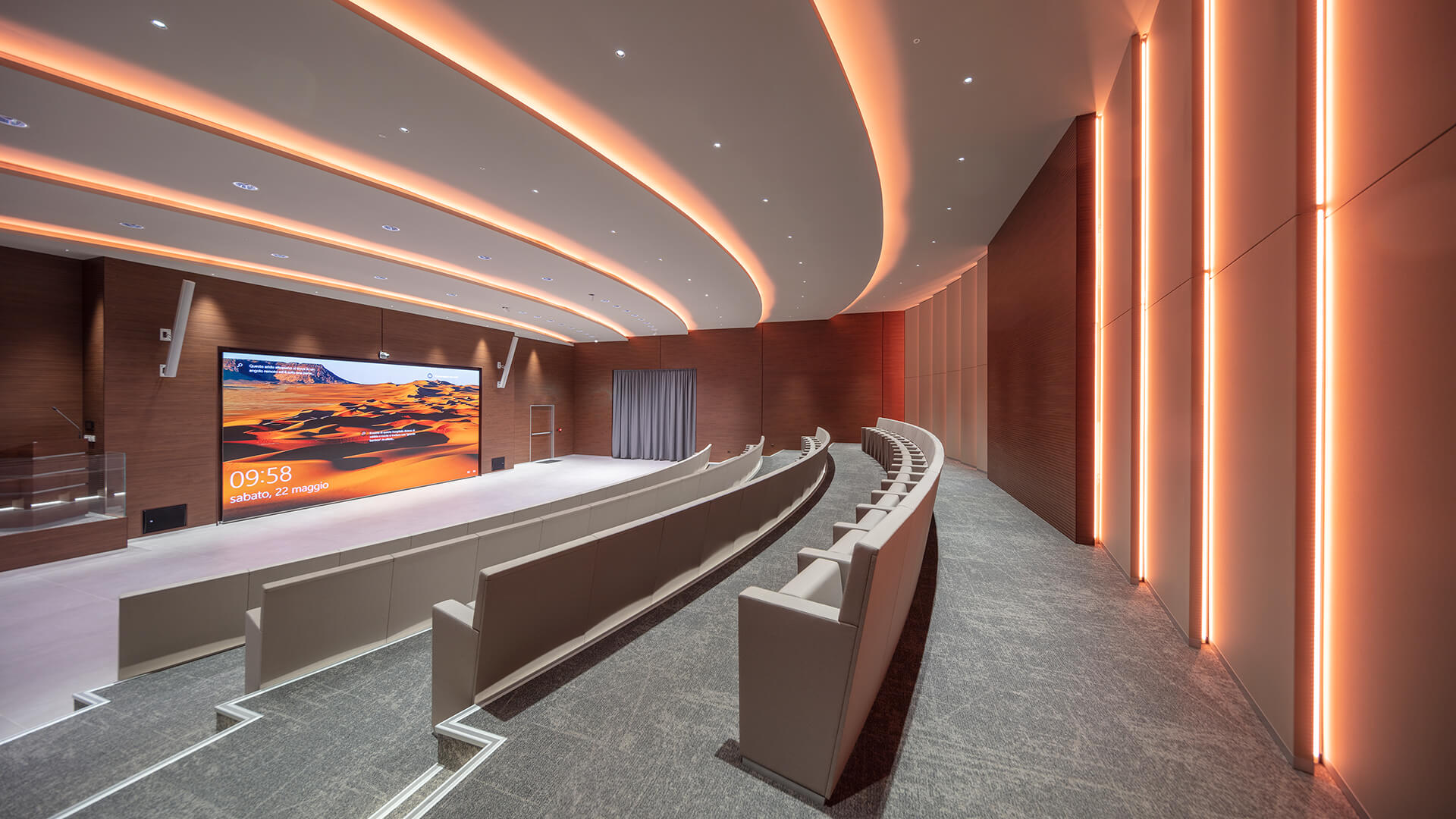 They were installed on a modular platform with a metal grid structure, readily inspectable flooring and soft carpet, and arranged in four curved, descending rows. Inside, all provisions for the lighting and ventilating of the room have been made.
Finally, a total of 24 Caruso Acoustic sound-absorbing panels were installed along the back wall of the room. Custom-made in non-standard sizes, the panels are fitted with dimmable LED backlights that allow, among other things, pleasant colour effects to be created.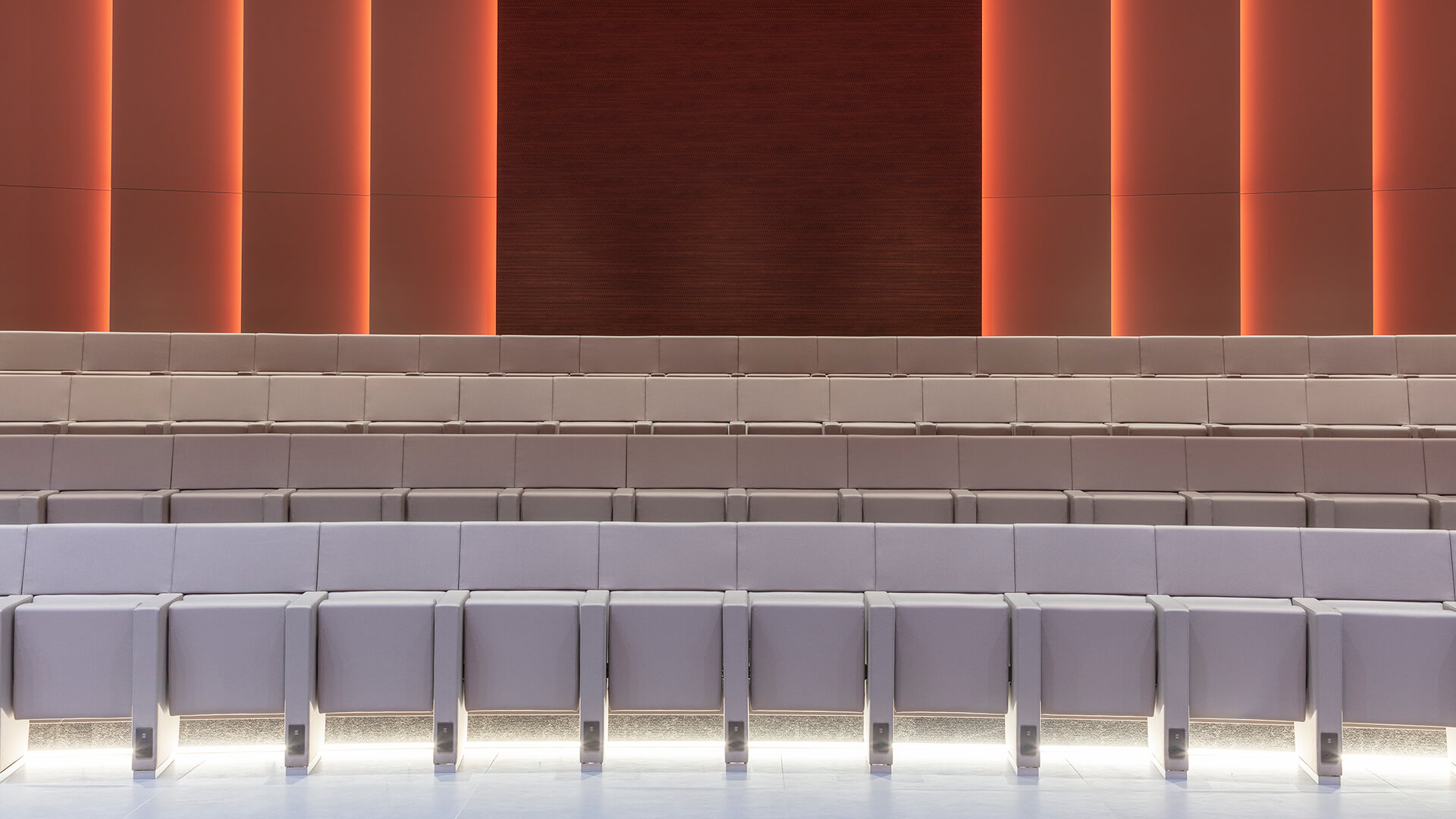 This recent major installation adds to LAMM's portfolio of work in the private sector and once again demonstrates the company's appetite for providing turnkey solutions.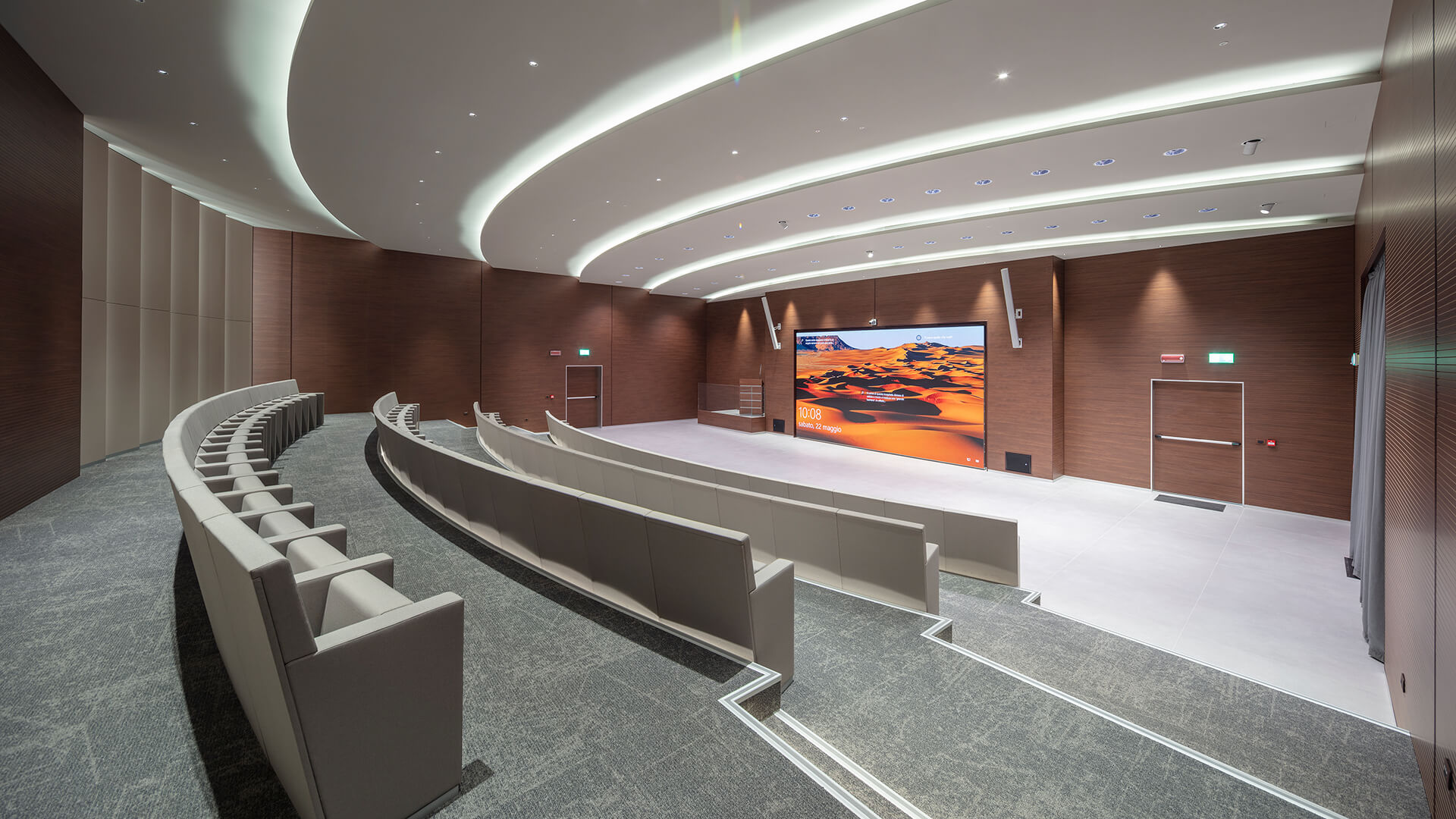 Project: CPC Group Auditorium
Place: Modena, Italy
Customer: CPC Group
Design: Moreno Trisorio Studio
Year of completion: 2020
LAMM Supply: L213 armchairs – R&D LAMM
Stepped platform
Acoustic system + Caruso Acoustic LED