08.05.2020
LAMM presents Star, new range of armchairs for prestigious venues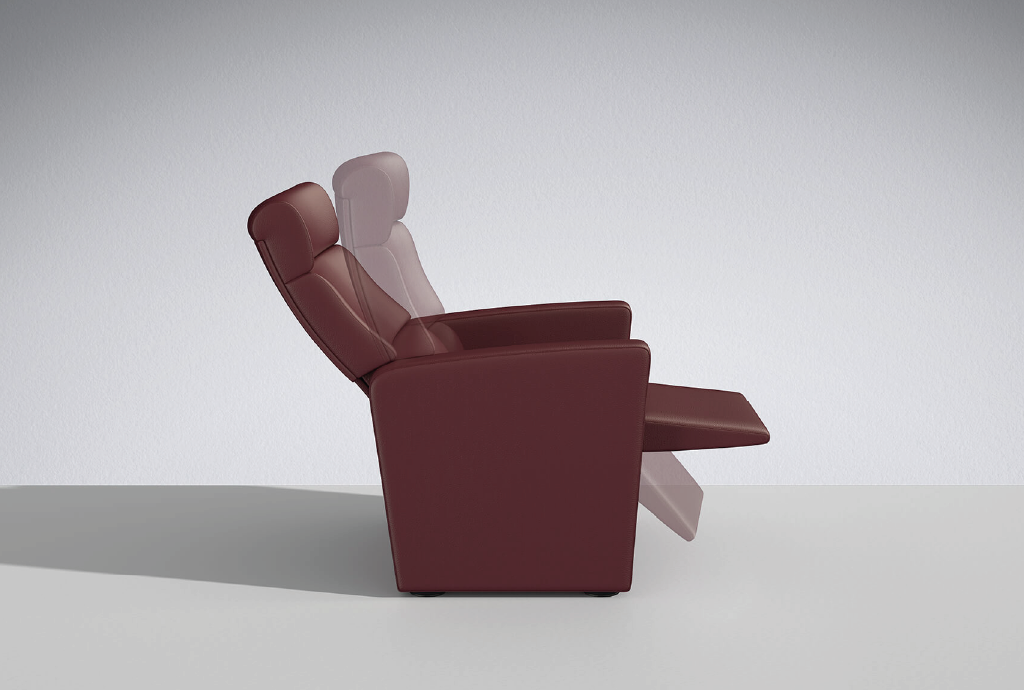 A new armchair enriches the increasingly comprehensive Conference collection. A product range improvement with attention to home-cinema environments, VIP suites in auditoriums cinemas and stadiums, passing through the functionality, aesthetics and comfort of LAMM solutions.
Highly flexible in terms of application, Star armchairs with sides reaching down to the floor are, thanks to their uncompromising design, immediately striking due to their outstanding comfort and ergonomics designed to meet the needs of luxury relaxation areas, home theatres, and VIP suites in auditoriums, cinemas and stadiums.
The ergonomic shape of the backrest, provided by the 3 padded parts, provides the utmost comfort in any sitting position, even when the chair is used for long periods of time.
Versions
Varieties on offer include fixed, double-sided individual armchairs.
Armchairs that link together in a row and share side parts. Individual reclining armchairs. They are installed in straight lines on horizontal or inclined floors.