01.03.2018
LAMM sponsor of Leaders in Architecture MENA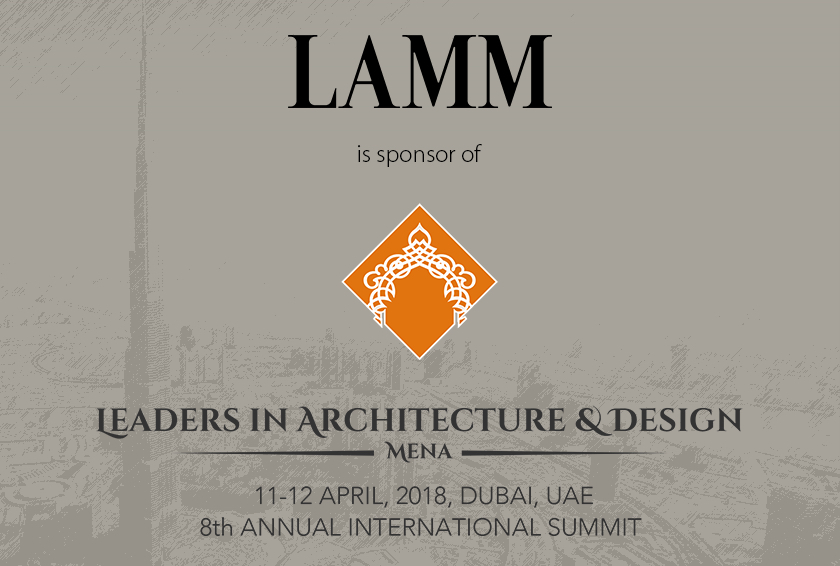 LAMM will sponsor the eighth edition of Leaders in Architecture MENA that will take place in Dubai on 11th and 12th April 2018.
This summit is the most important and prestigious platform dedicated to promoting architecture industry across the countries of the Middle East and North Africa.
An event committed to boosting the region's presence on the global architecture landscape, which brings together the most prominent interior designers and decision makers representing global firms and architectural practices.
Date: 11th and 12th April 2018
Location: Dubai, UAE
Web site: www.archmena.com