15.05.2020
LAMM: the new Video Projects is online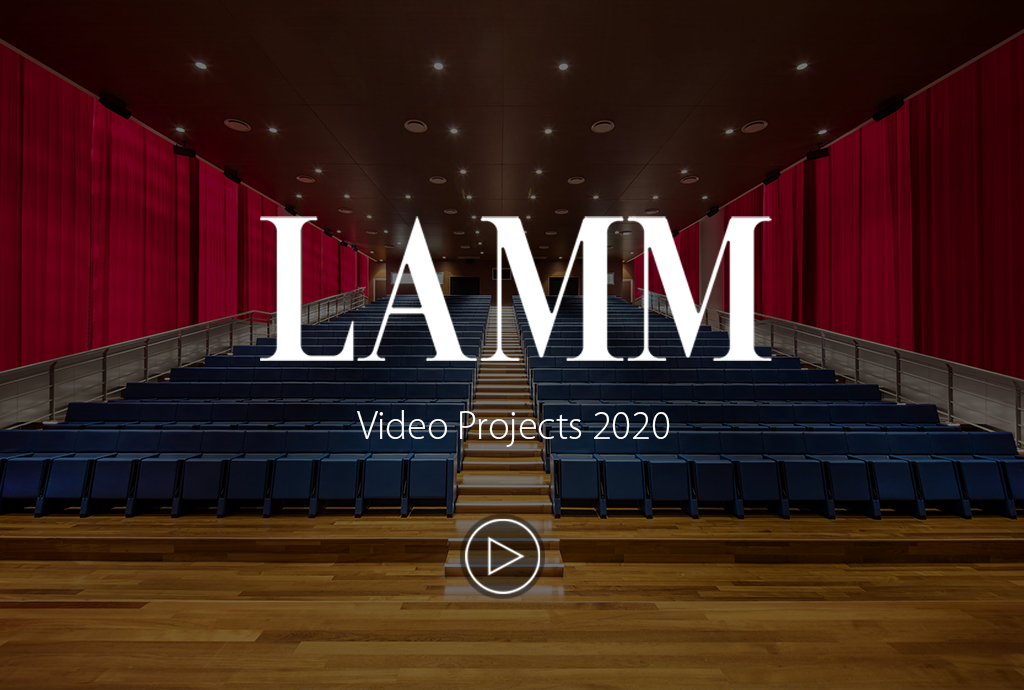 The quality of LAMM's offer and the importance of the projects it is involved in at an international level, alongside major names in architecture, are the concrete proof of a process where past and present successfully look to the future.
This is how LAMM presents its new Video Projects 2020, a selection of its most recent and significant international achievements that effectively showcase its long experience in the design and production of advanced seating systems for the conference, educational and public spaces sectors.
The company's design capacity, engineering and manufacturing organisation allow it to respond in a flexible manner to the needs of architects and clients, offering a wide range of standard products or producing partially or totally custom-made options.
The company is able to offer a complete, customised service, from design to fit-out and installation, as well as special productions based on drawings and modifications to serial productions. LAMM guarantees integrated assistance at every phase and extreme flexibility to grasp and respond to specific project requirements, through a complete supply not only of furniture, but also furnishing accessories and services.