11.10.2023
LAMM unveils its new corporate headquarters: an example of innovation and sustainability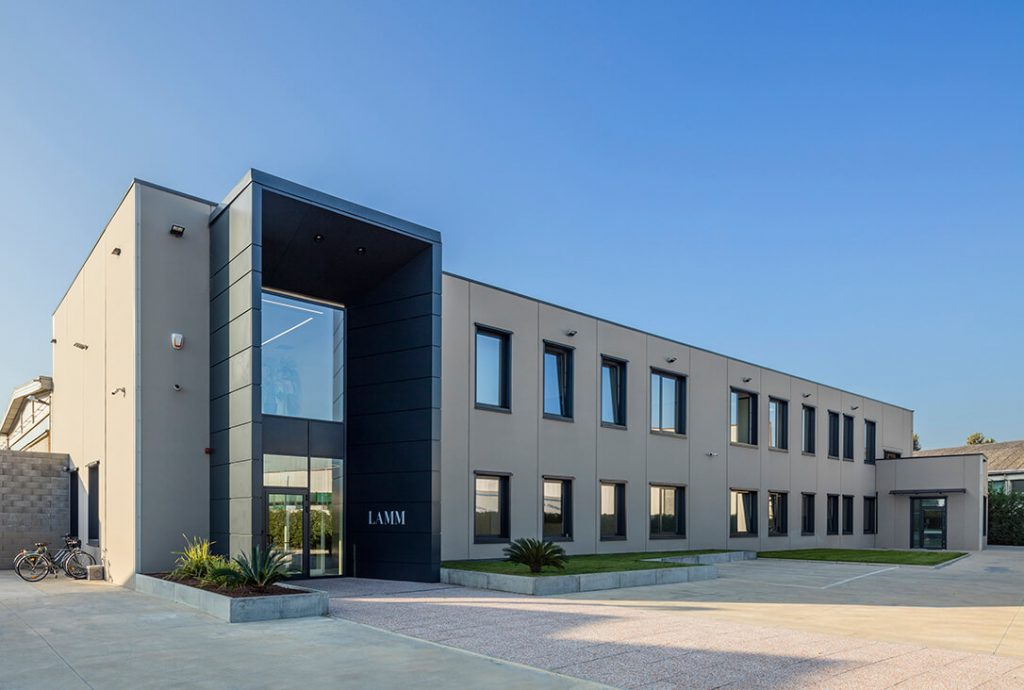 The new structure is more than just a building; it is a symbol of the passion and innovation that drives the company.
Located in San Secondo, on the outskirts of Parma and about a hundred kilometres from Milan, in the north of Italy, the vast management and production centre represents a milestone in the company's history and underscores its deep-rooted presence in the territory that began as far back as 1959.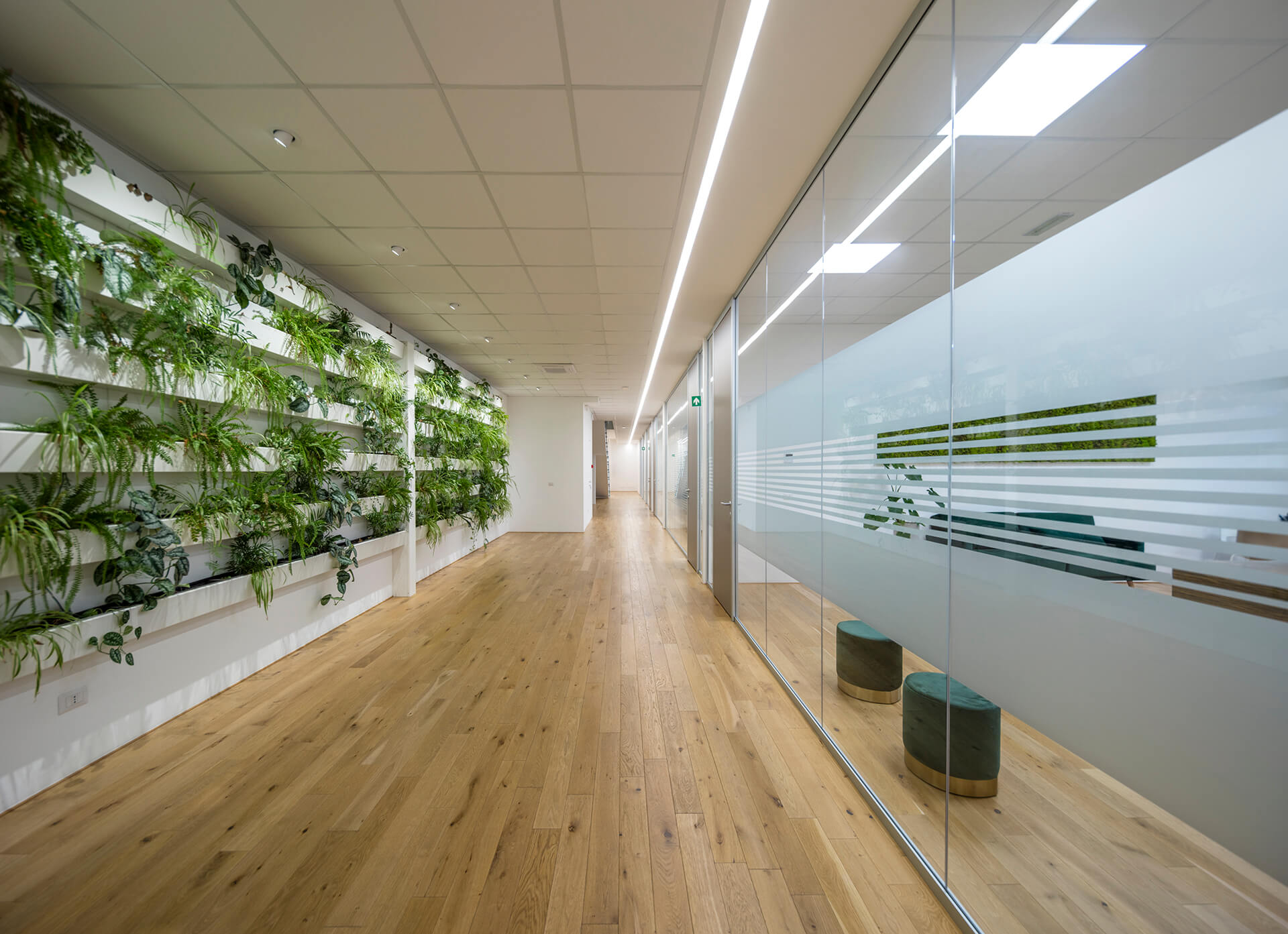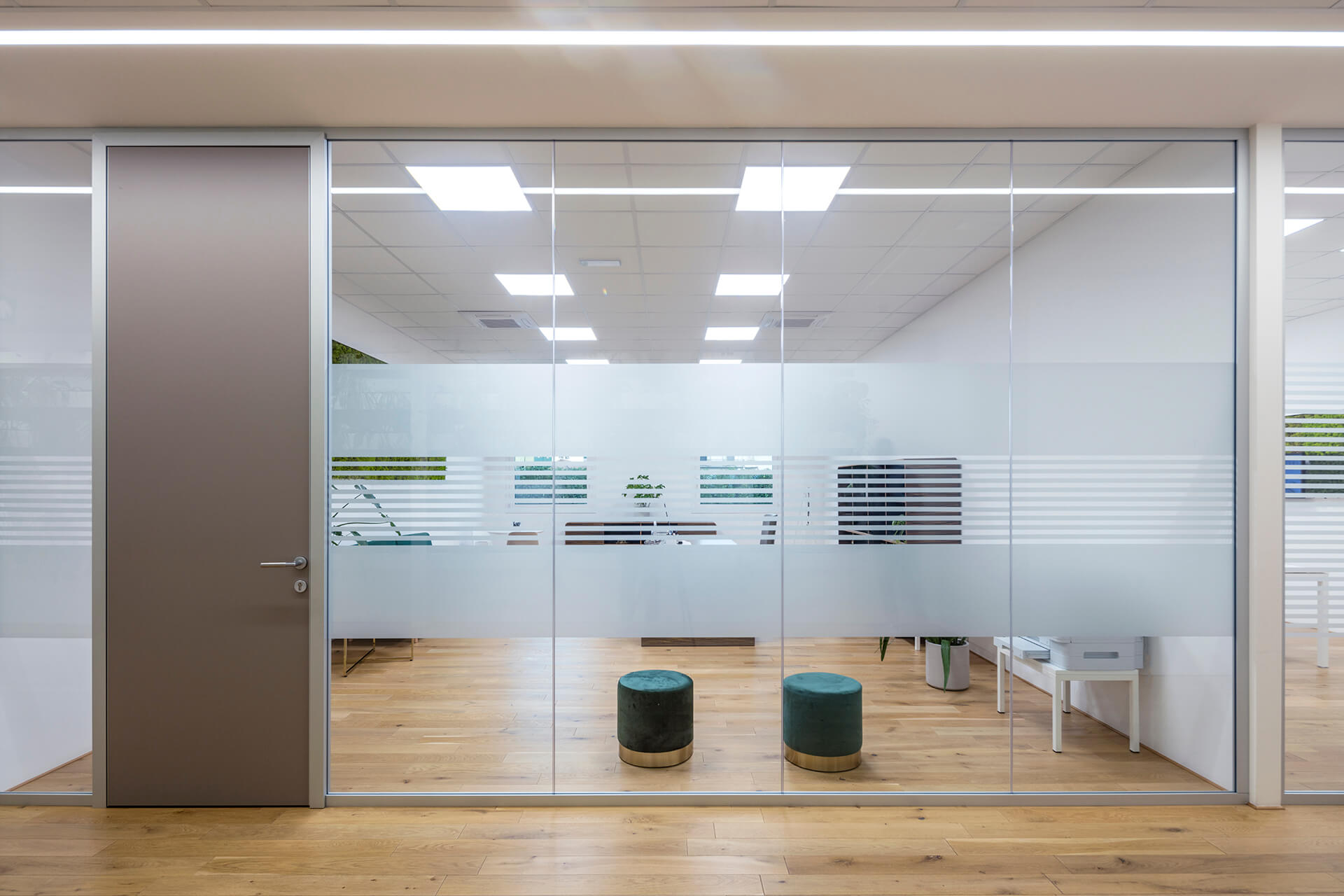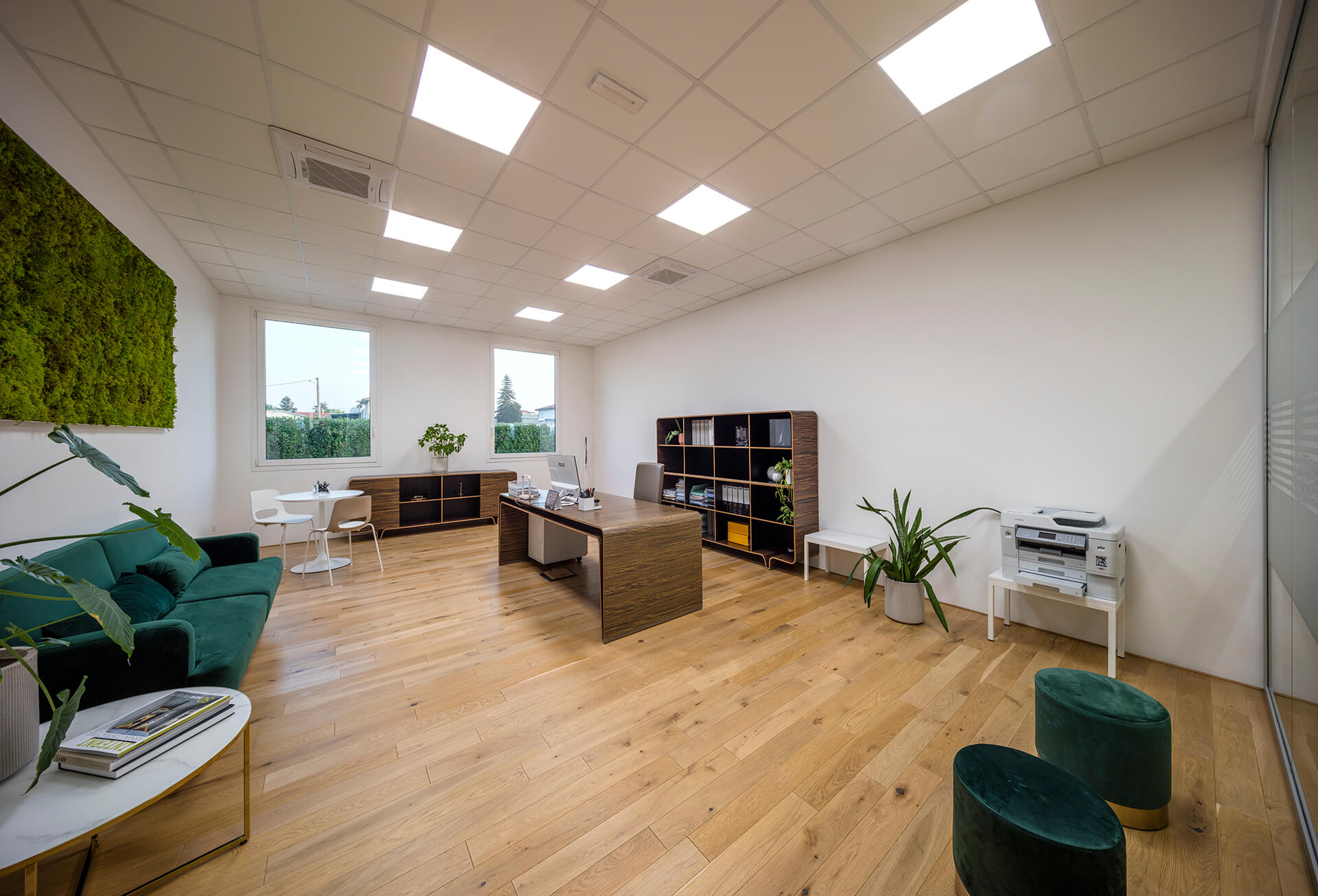 The complex occupies a total area of more than 12,000 square metres, of which, also due to the recent modernisation and expansion, around 8,000 square metres are allocated to covered spaces that include modern offices, large warehouses and state-of-the-art production areas equipped with the latest 4.0 equipment and technologies.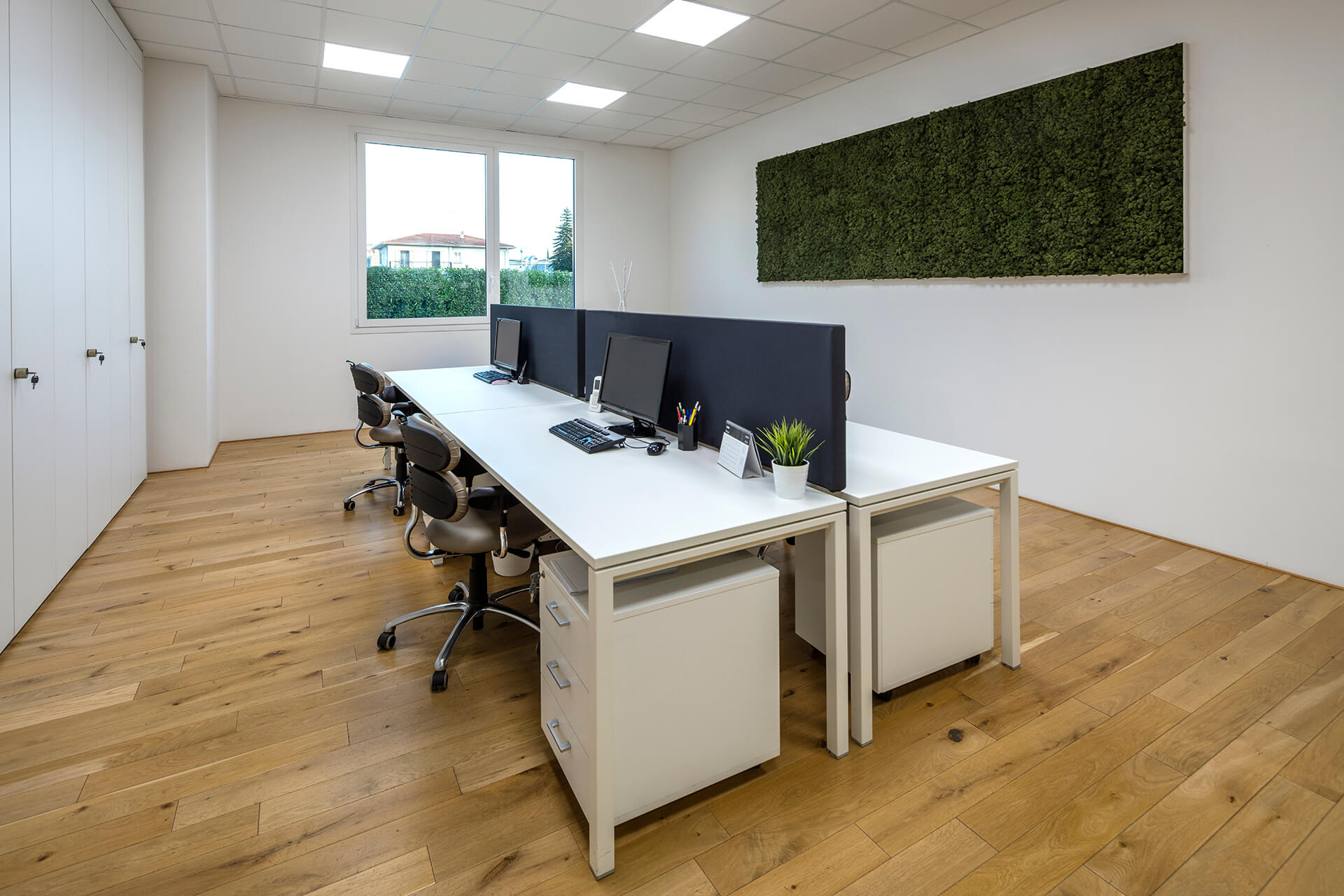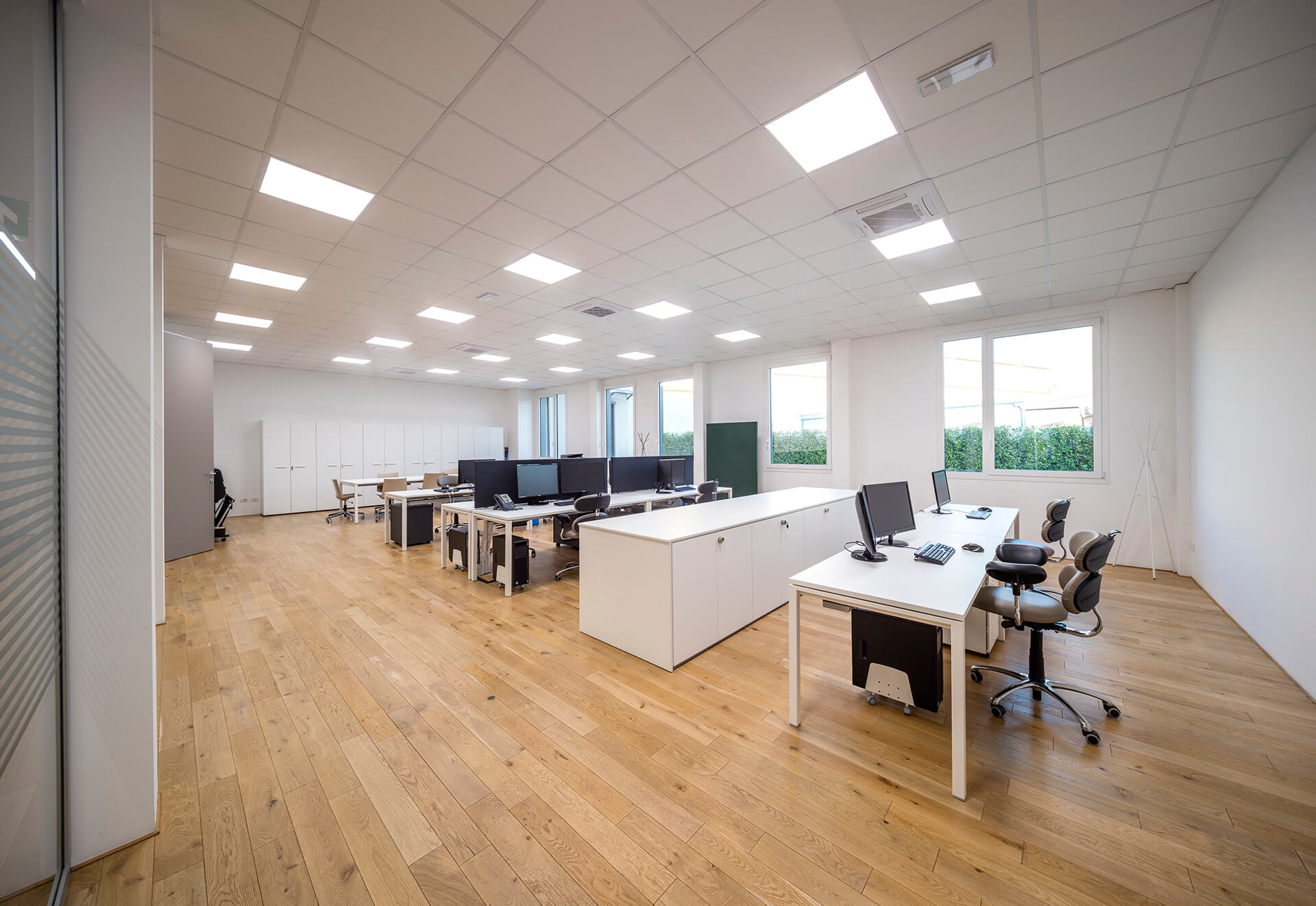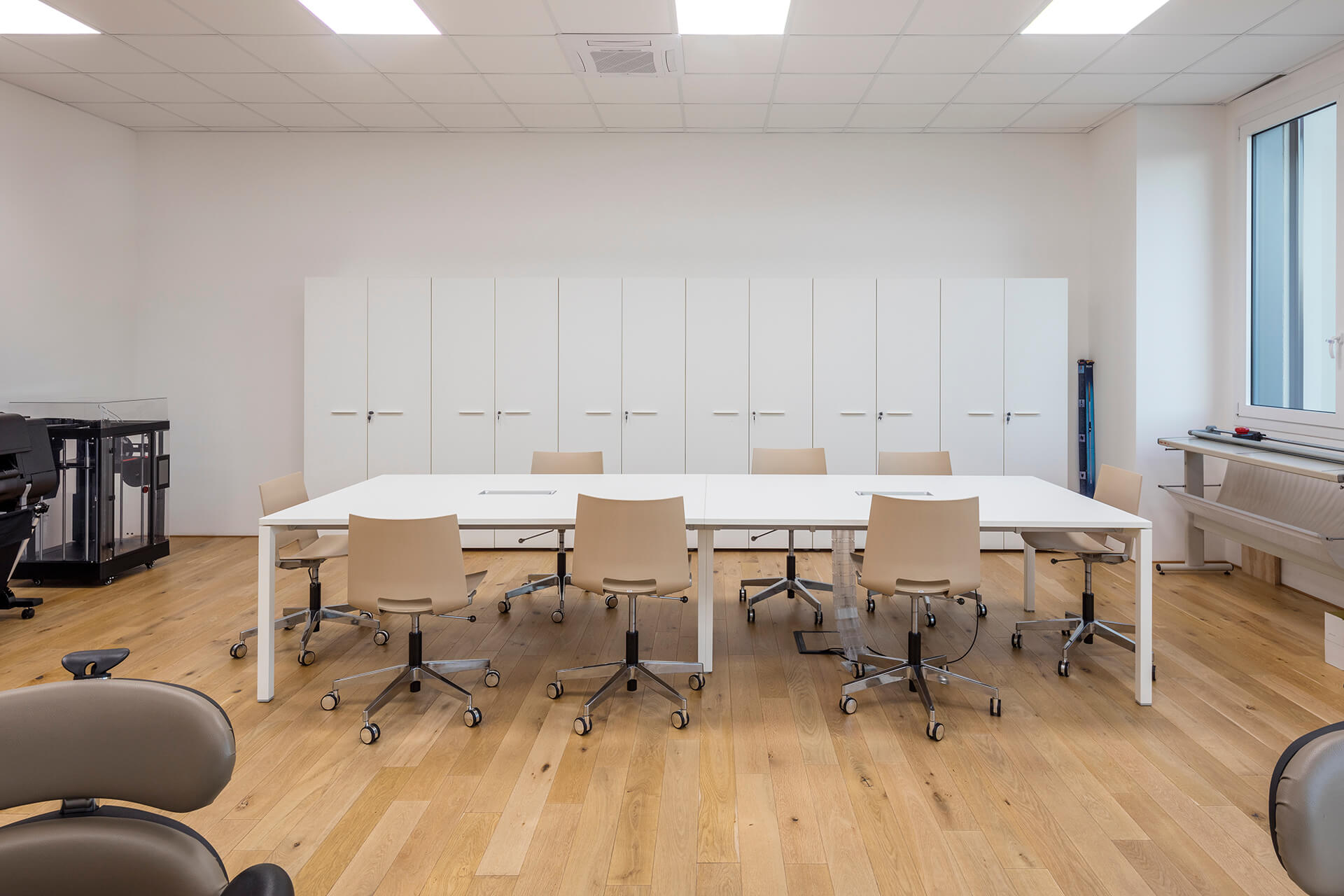 In fact, the historic headquarters has recently been equipped with a brand new building on two floors that is used solely for offices. The expansion is in continuity with the strategy and process of constant growth undertaken several years ago, which has seen the Parma-based company gain the role of market leader in the sector of furnishings for collective spaces as well as the complete fitting out of educational environments, conference halls, theatres, auditoriums and multifunctional spaces.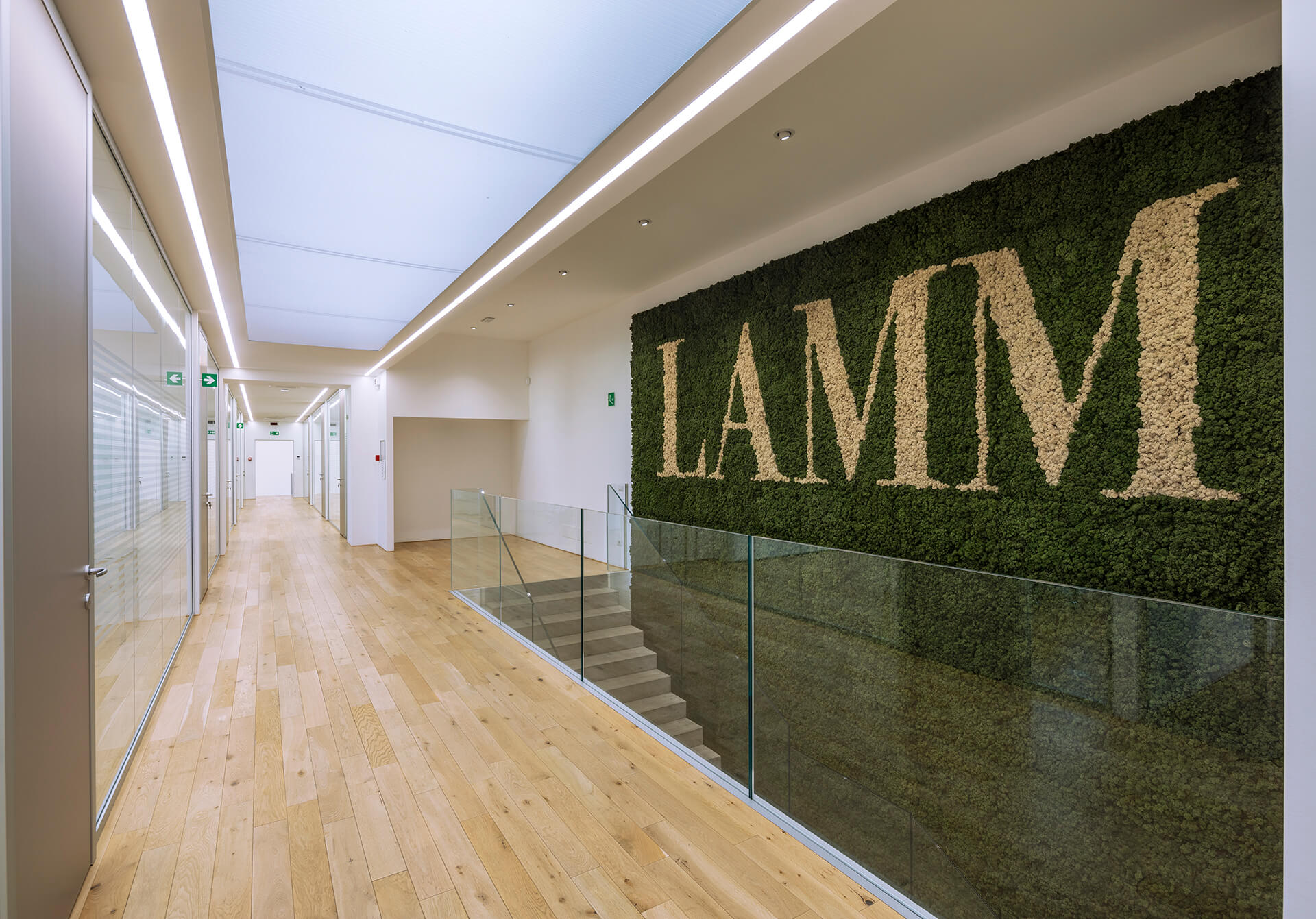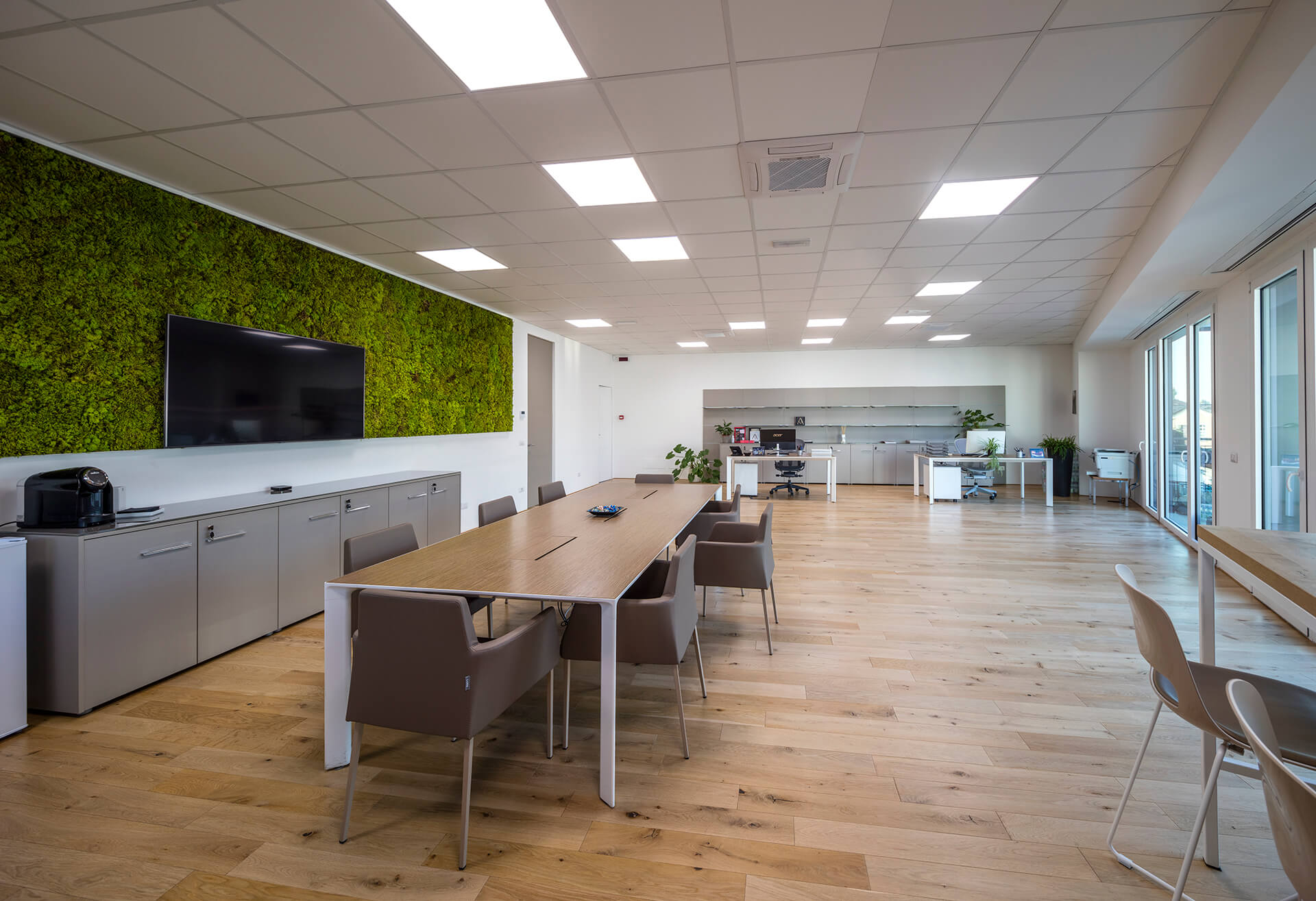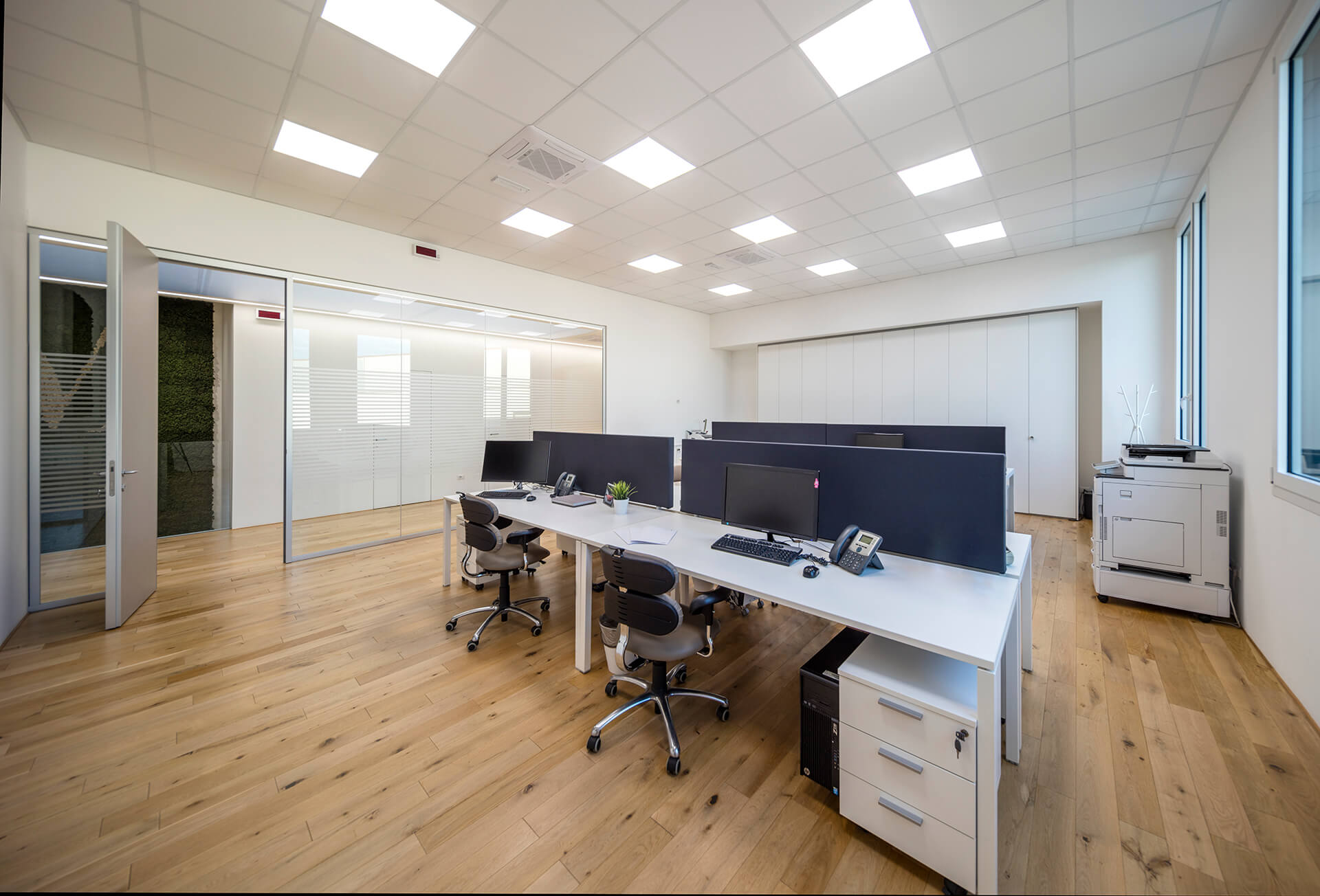 The new offices were designed to create a healthier, more comfortable and productive working environment for employees. The building, which is perfectly insulated and carefully designed to maximise the use of natural light, is equipped with high-performance heating and cooling systems with energy-efficient heat pumps, as well as LED lighting systems with a low glare index (UGR). A widespread use of vertical greenery has also improved air quality, aesthetics and sound absorption.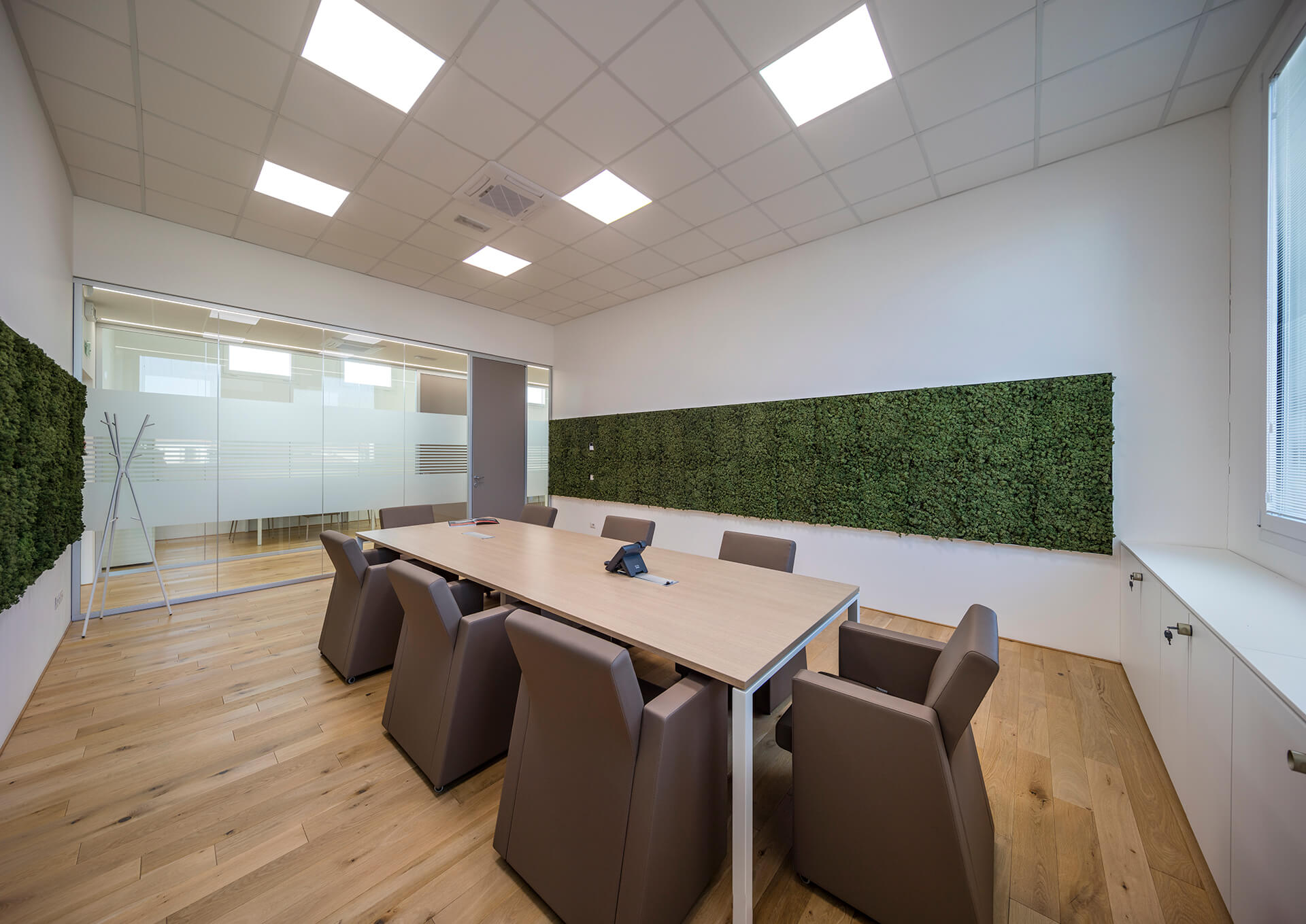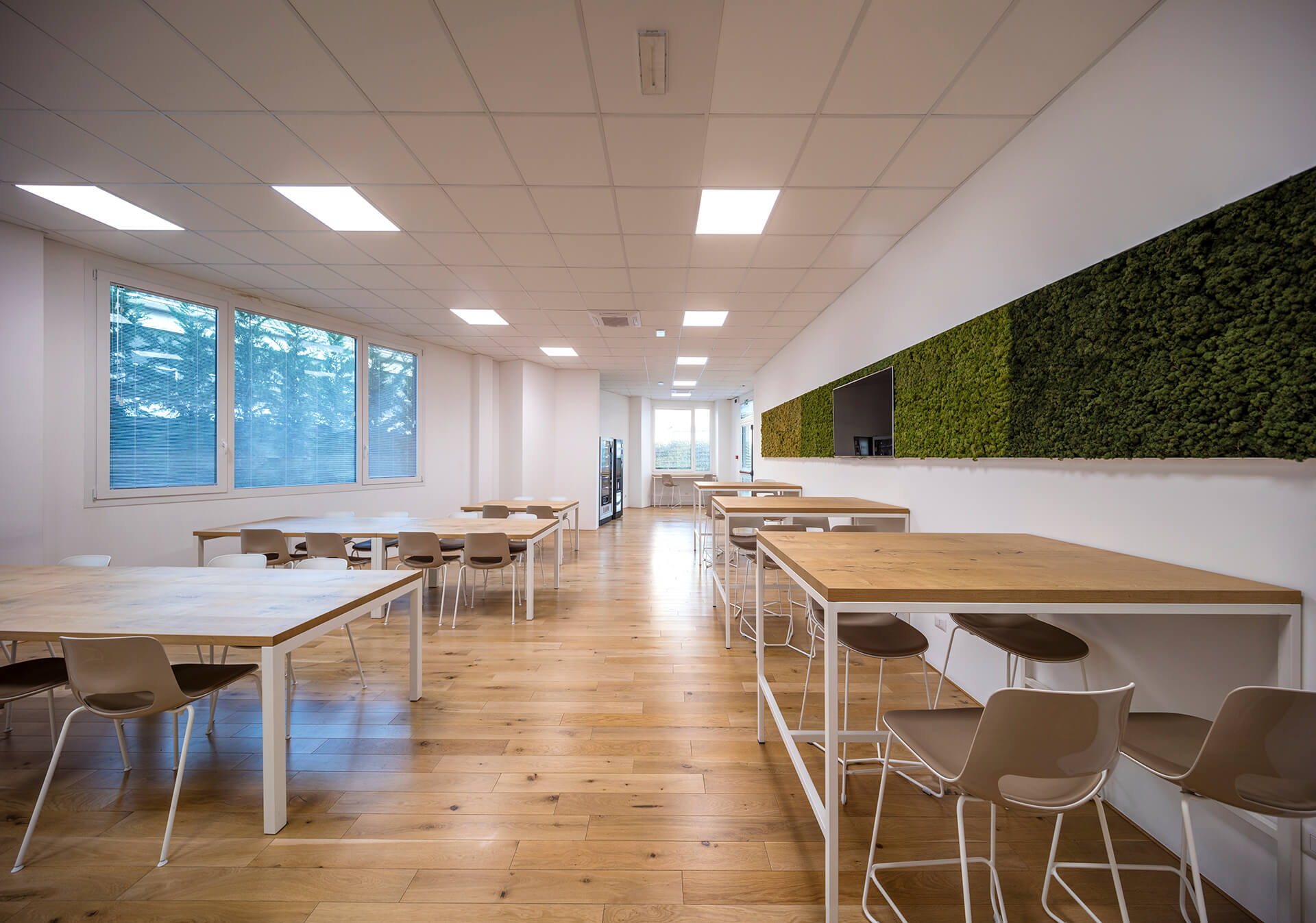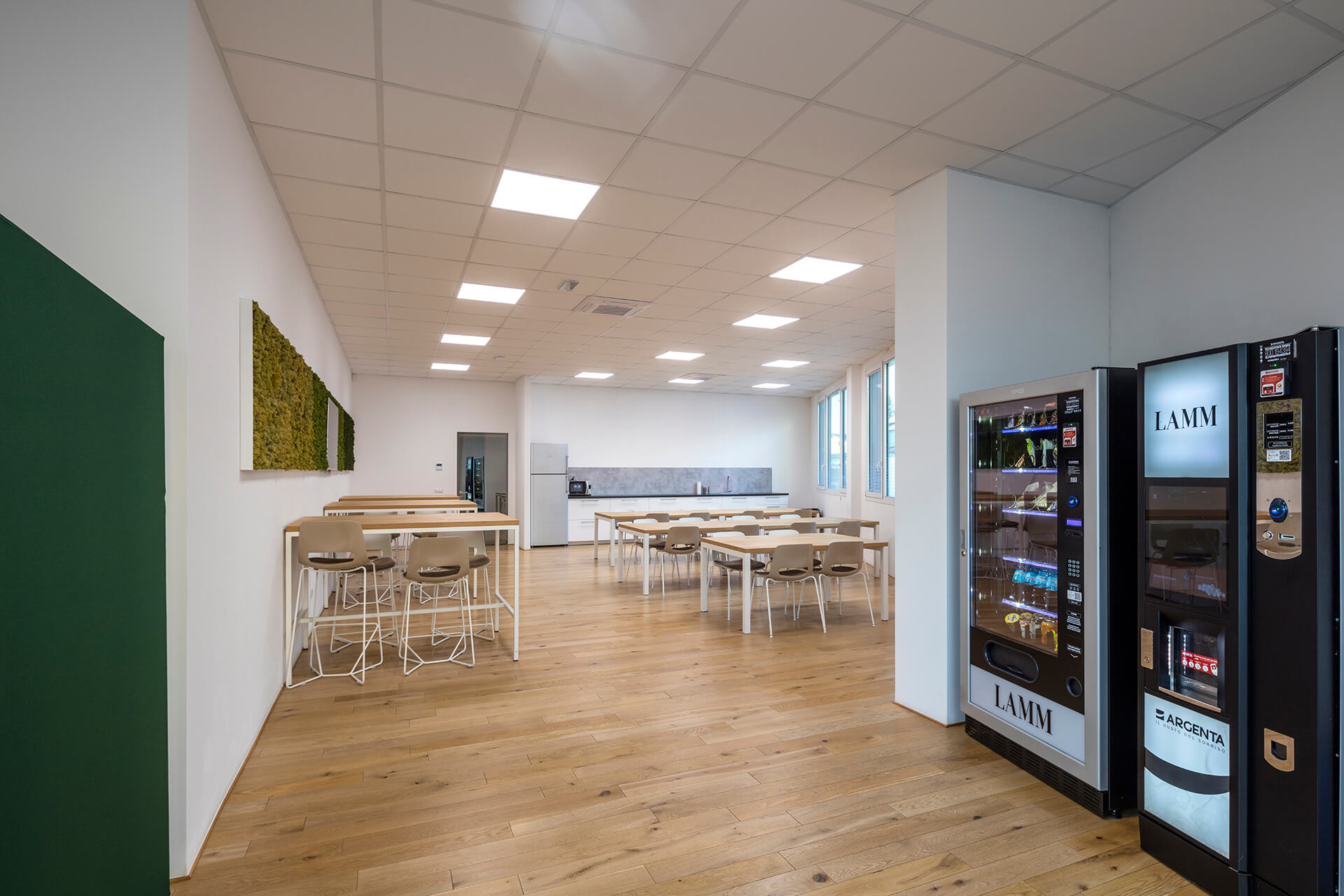 Additionally, the company has demonstrated its dedication to reducing the overall environmental impact of its operations through the installation of two large photovoltaic systems that serve both the production facilities and the offices and allow the company to be almost completely self-sufficient.
LAMM is excited about this new phase in its history and looks forward to sustained growth and success as it continues to serve its customers with cutting-edge design products.