29.09.2020
LAMM for the new Toulouse School of Economics building by Grafton Architects, Pritzker 2020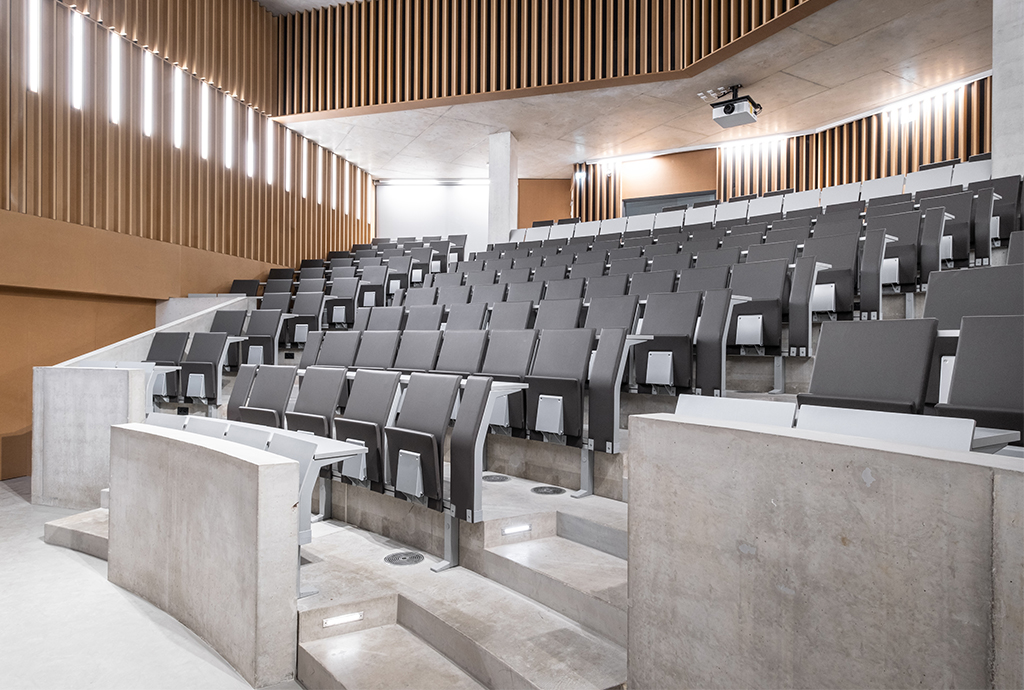 Inside the new architectural complex, designed by Yvonne Farrell and Shelley McNamara from Grafton Architects with a special focus on the urban surroundings, LAMM recently finished supplying and installing its E4000 seating systems in the 4 main auditoriums, where meticulous interior-design work and comfort and versatility went hand-in-hand.
The Toulouse School of Economics (TSE), founded by the 2014 Nobel Prize for Economics winner, Jean Tirole, recently opened its new building in Toulouse, France. The world-famous research and training centre, ranked ninth in the RePEc world rankings, is part of the "Toulouse 1 Capitole University" and currently accommodates around 2,000 students, including 700 foreigners and 150 researchers.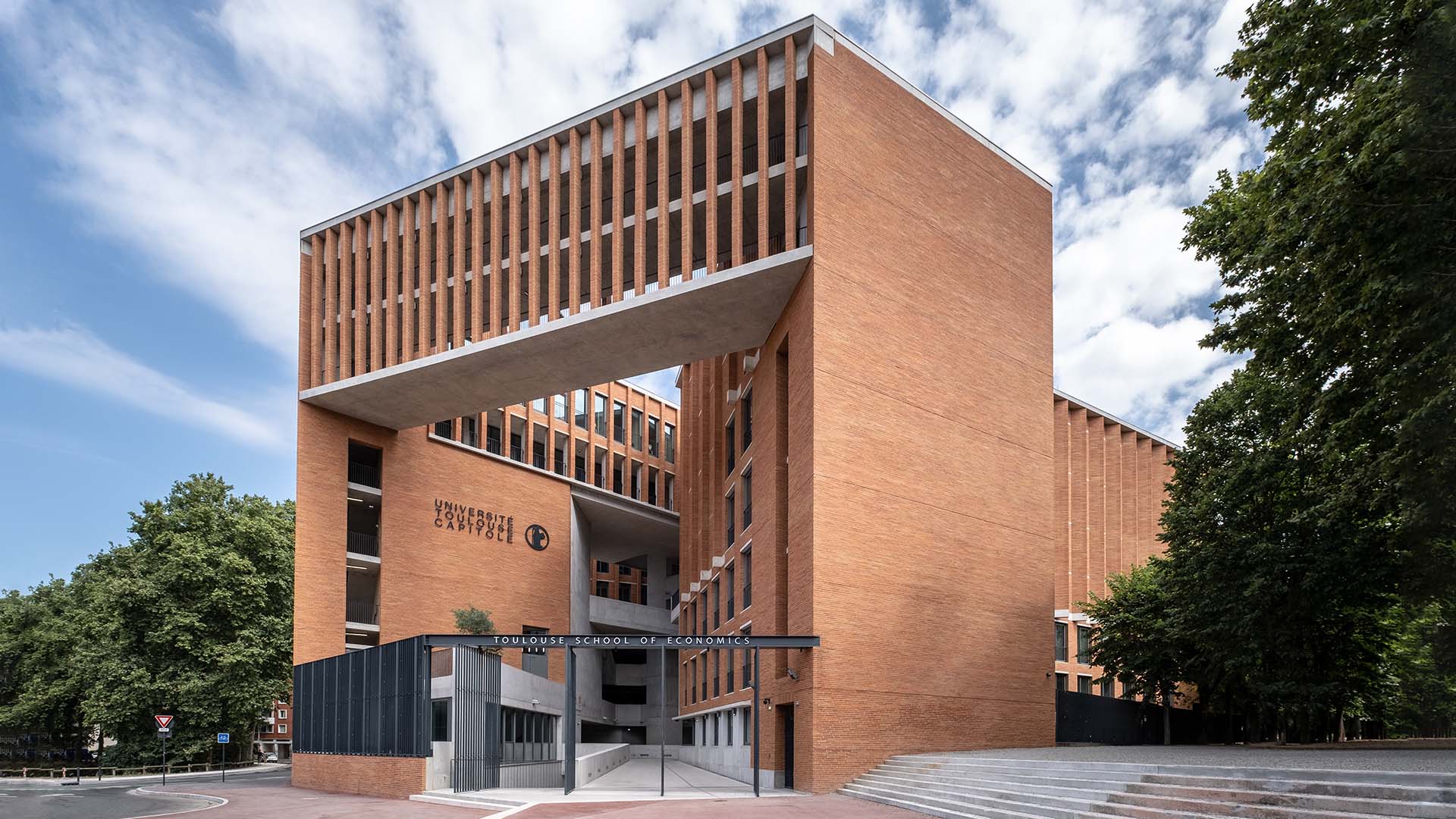 The imposing new building, designed by Grafton Architects, stands near a gap in the historic city walls, near Place Saint-Pierre and not far from where the Brienne Canal joins the Garonne river.
The project, before its recent construction, required an extensive in-depth study of the local urban surroundings in order to ensure a seamless, harmonious fit with elements of classic Toulouse architecture, including: brick buttresses, ramps and courtyards, bridges, stone walls and towers. In fact, Toulouse is also known as the "pink city" due to dominant colour of its old buildings, made from exposed bricks.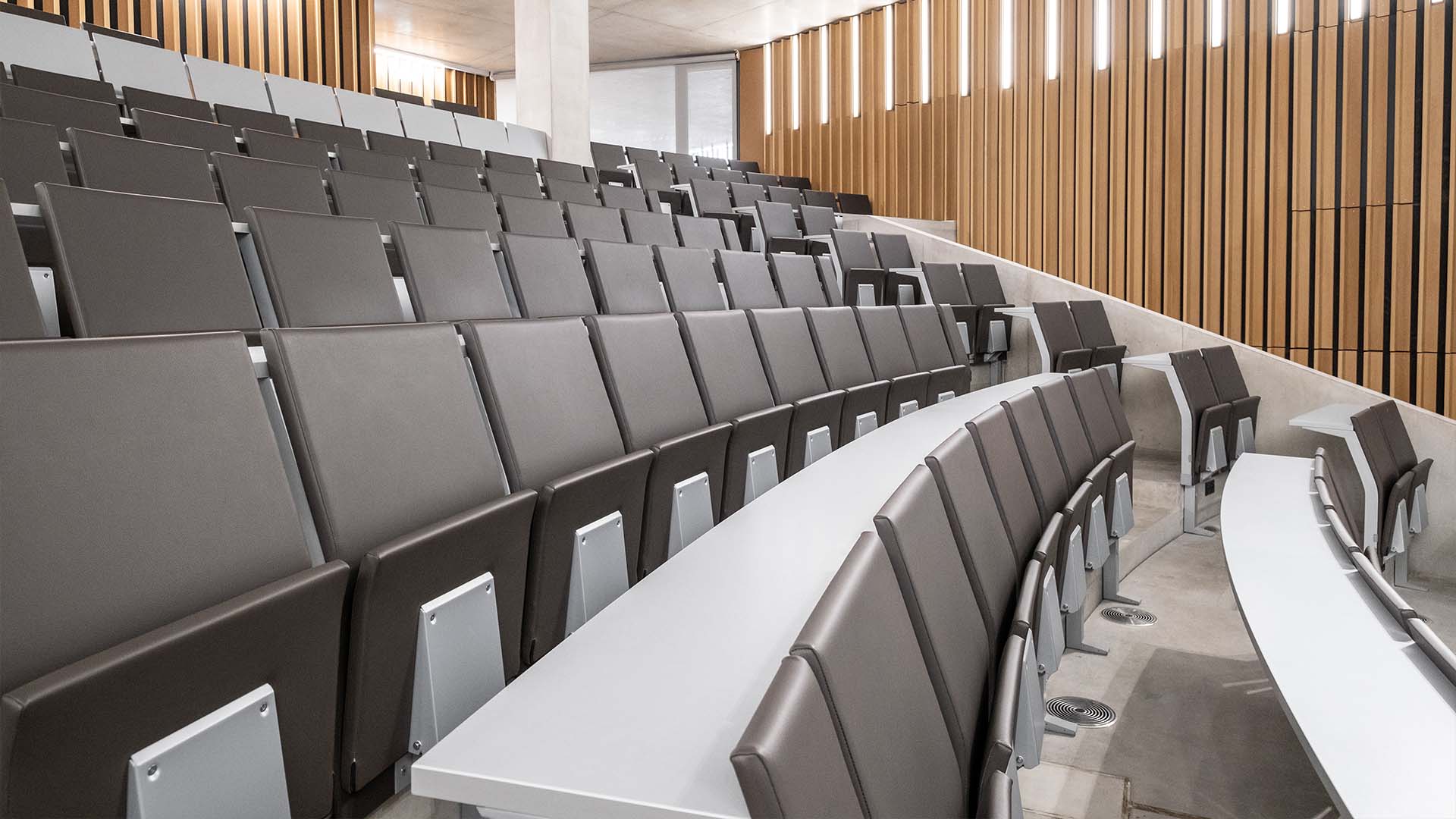 With approximately 15,300 m3 worth of space divided in eight levels, the building is the latest of Grafton Architects' achievements: On March 3, Yvonne Farrell and Shelley McNamara received the prestigious Pritzker 2020 Award, often considered the highest honour in the world of architecture, becoming the first female couple to receive the coveted prize.
In addition to this recent project in Toulouse, they were recognised by the commission also, for their projects with the UTEC University Campus (Lima, Peru 2015), the Offices for the Department of Finance (Dublin, Ireland 2009) and, last but not least, the Luigi Bocconi University (Milan, Italy, 2008) where LAMM was tasked with supplying its seating systems for a lecture hall and various classrooms.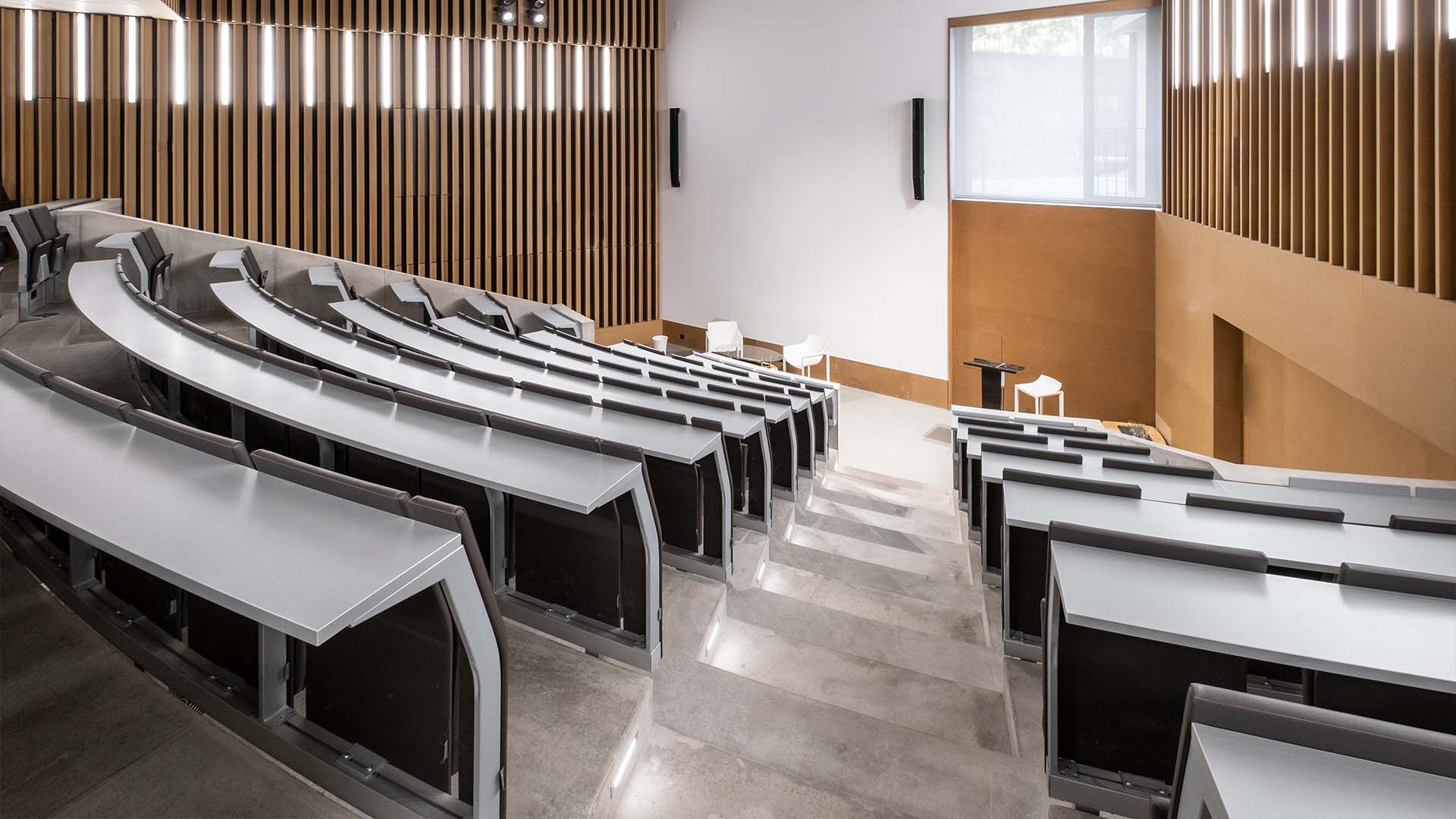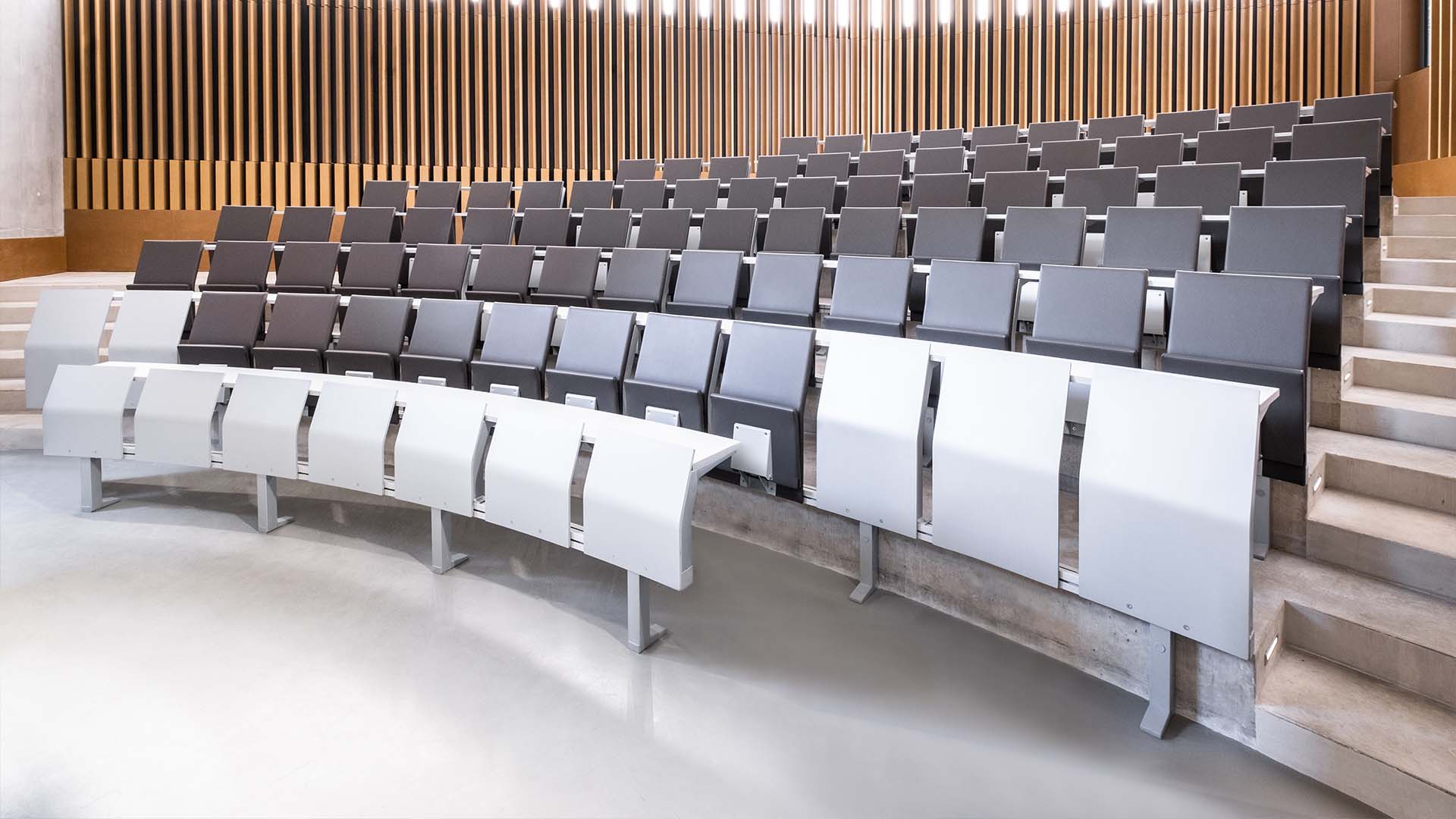 LAMM contributed to the success of these major works by supplying and installing its own integrated and continuous table-and-seating system, the E4000 designed by Lucci and Orlandini. Four different auditoriums were equipped with E4000 tables and seats. The version chosen includes a fixed silver HPL top, seats and backrests upholstered in elegant grey faux leather, and silver coated metal frames. The seating system's arrangement is in curved, tiered rows.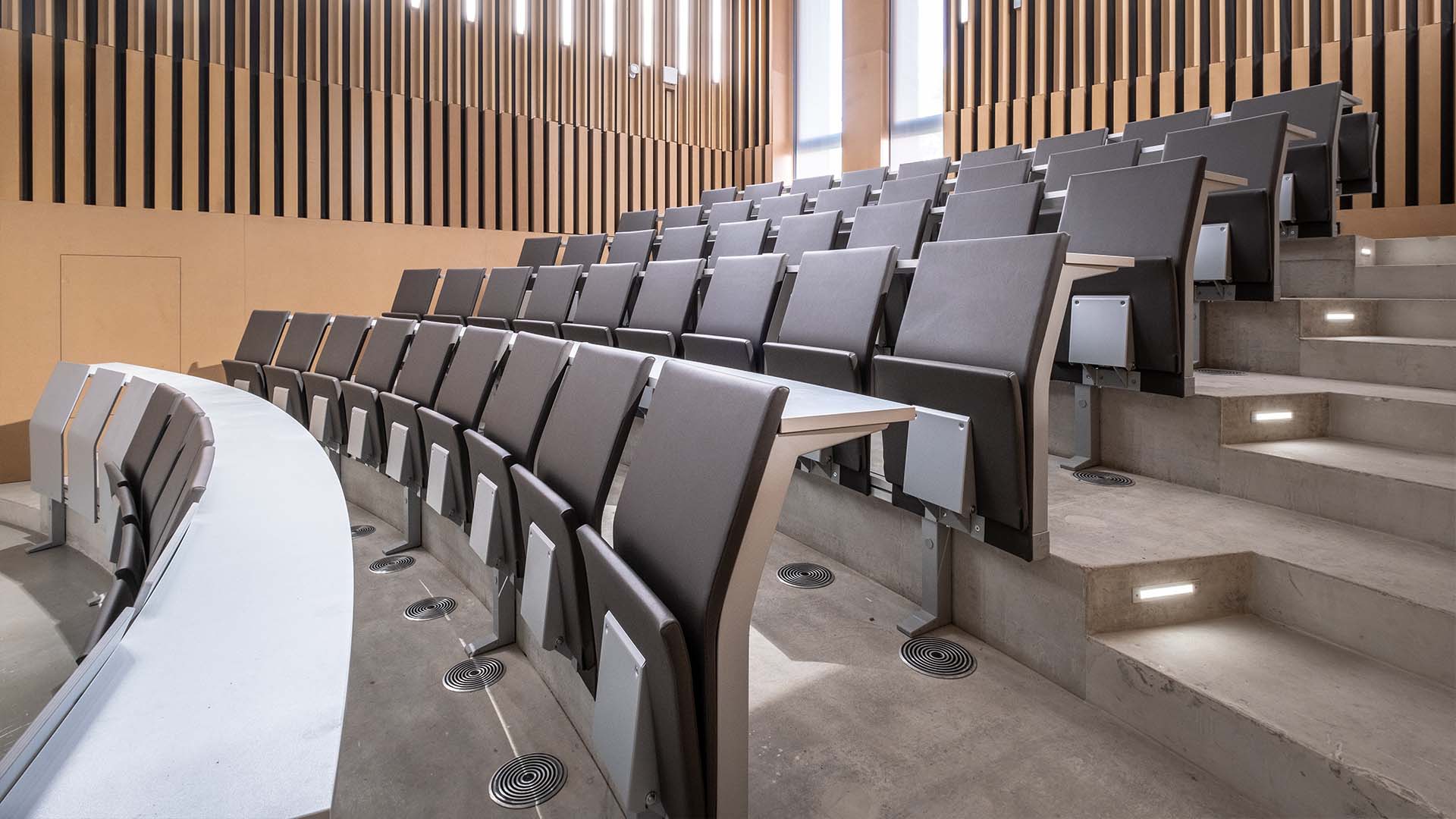 Project: Toulouse School of Economics
Location: Toulouse, France
Contractor: Université Toulouse 1 Capitole
Architectural design: Yvonne Farrell and Shelley McNamara – Grafton Architects
Year: 2020