Characterised by its resolutely formal style and linear compositional sections, Divina was developed by LAMM as an entry-level solution for the Conference collection. This armchair is a must-have for theatres, auditoriums and conference rooms. It is highly comfortable and flexible, and boasts a superior design alongside its comprehensive range of functional and useful accessories.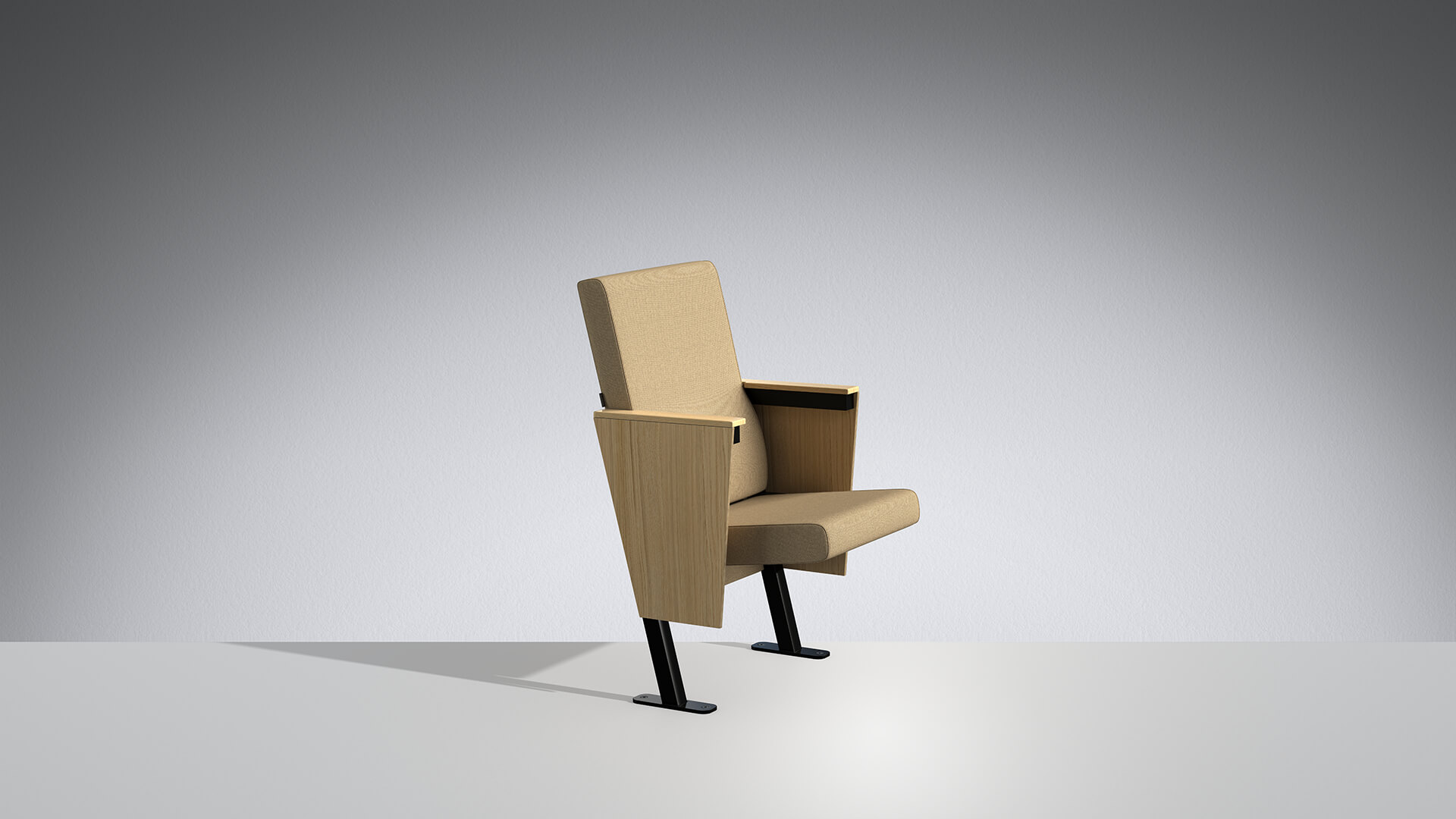 Technical characteristics
This armchair was designed to give each element—its structure, armrests, seat and backrest—a clear identity. Thanks to the specially moulded lumbar support, the backrest provides outstanding comfort when sitting. Divina can be installed with a wheelbase that varies from 52 to 56 cm on flat or sloping floors or tiers that differ in height, and can be arranged into both straight and curved rows with a minimum radius of 8 m. Scratch-resistant steel piping coated with epoxy-polyester powder.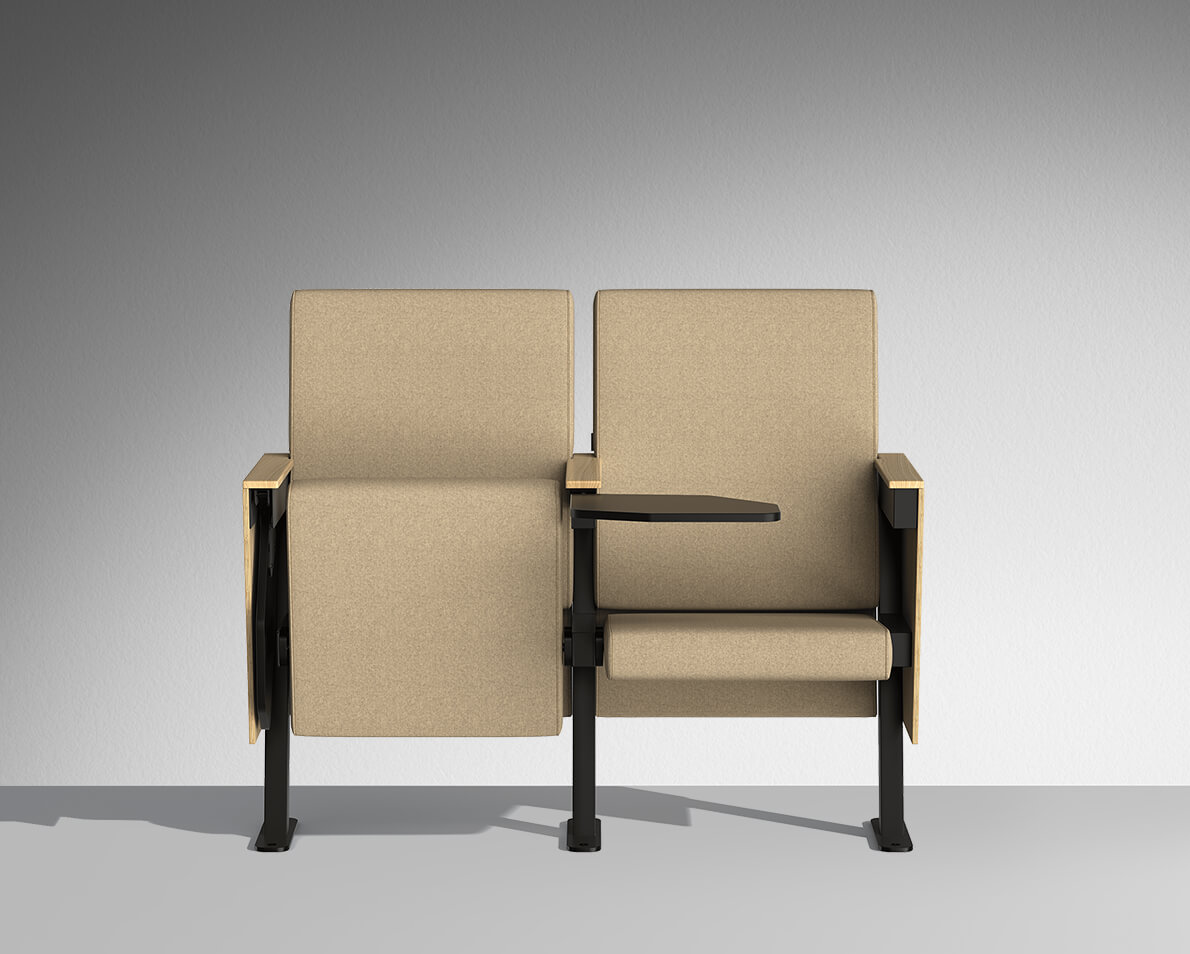 Seat and backrest
Multi-layered inner part padded with non-deformable and flame-retardant polyurethane foam. Tip-up seat equipped with rotation pins and steel double support plate. Thanks to the rubber shock absorbers, it tilts silently in a controlled way. Backrest also available with visible plywood support. Upholstered in fabric, faux leather or leather.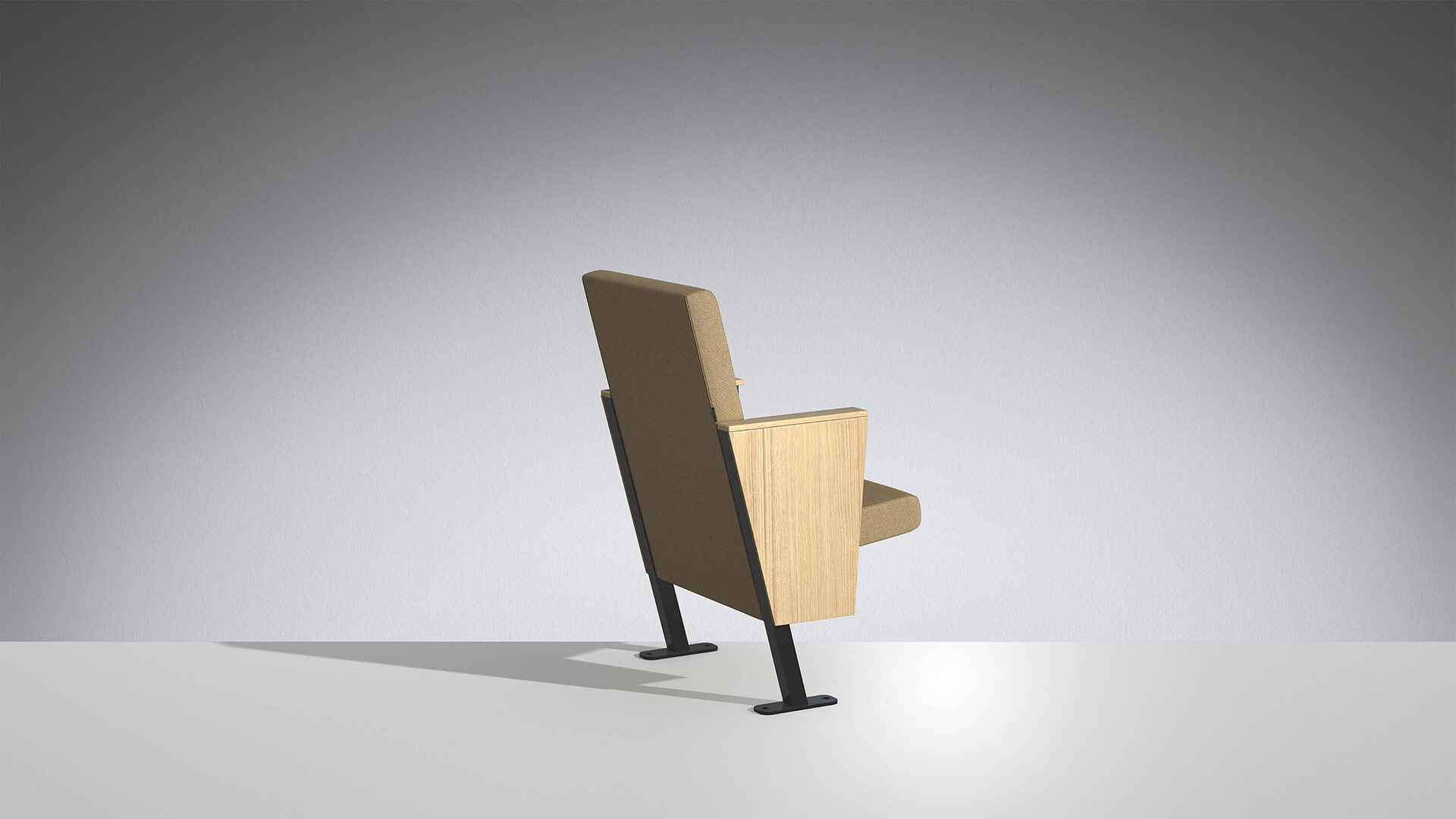 Sides
Wood side panels available for the start and end of a row. Solid wood armrests with the same finish as the sides. Right sides are available with tip-up writing tablet with foldaway anti-panic movement.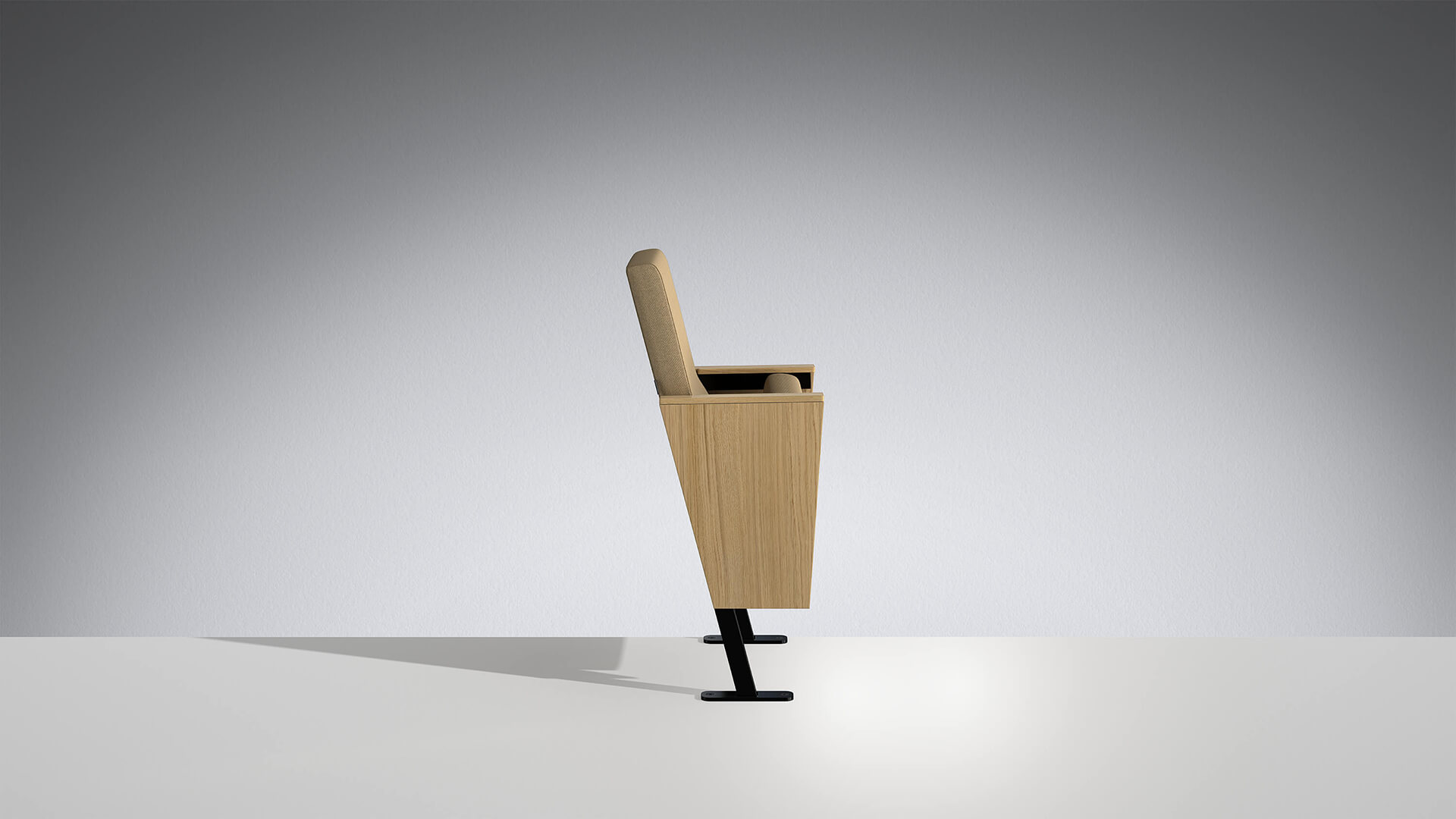 Accessories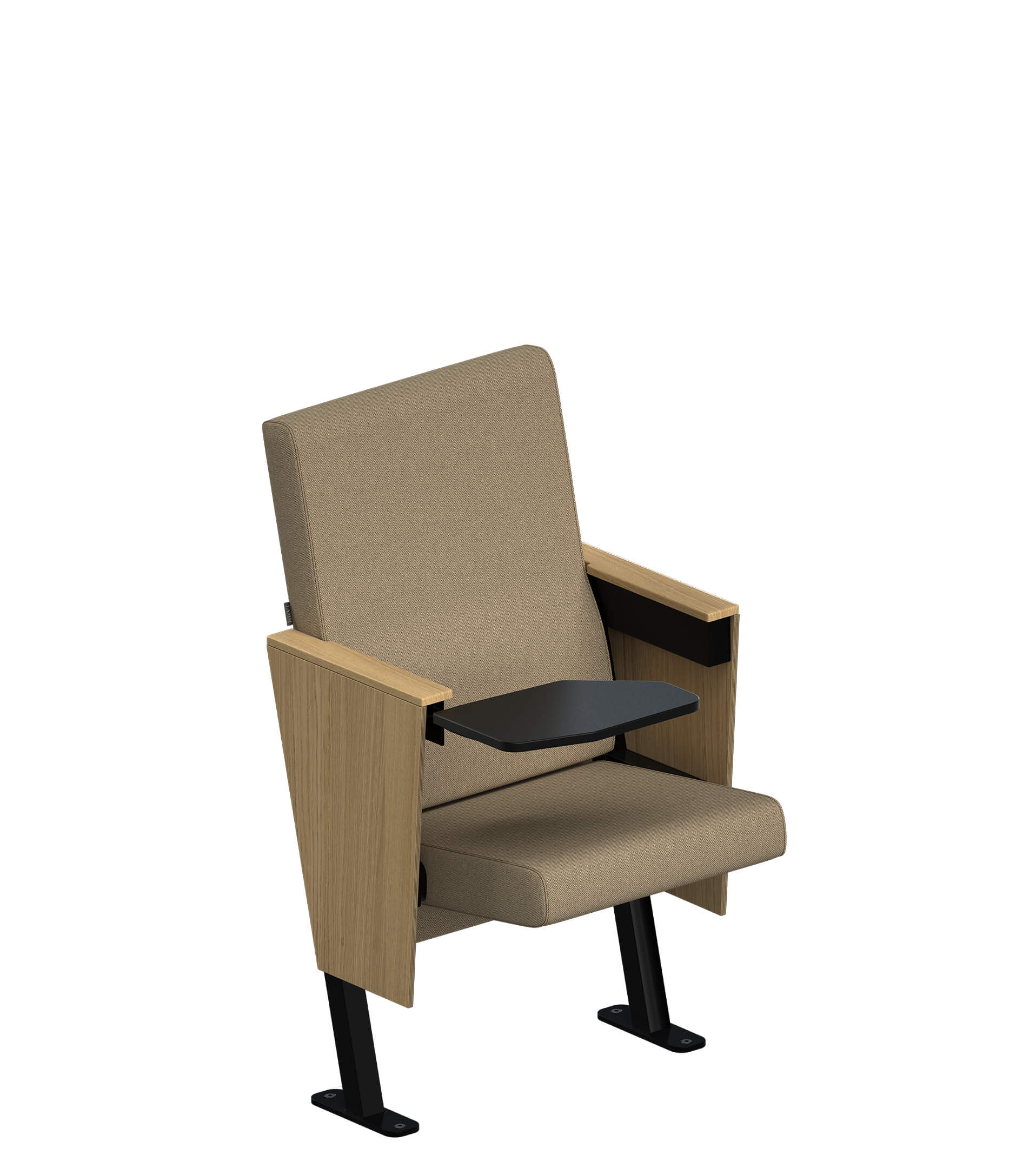 Tip-up foldaway writing tablet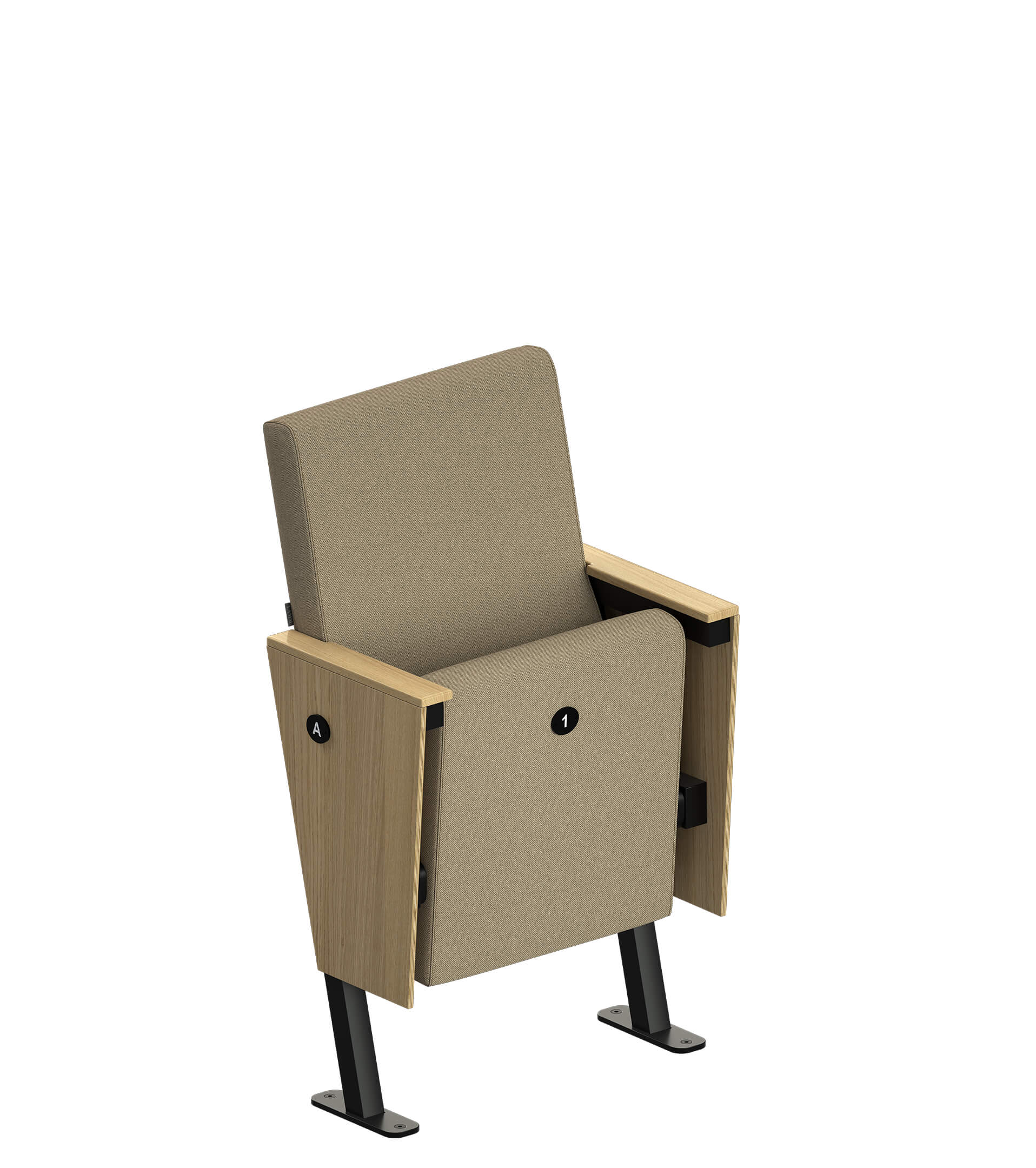 Row identification and seat numbering element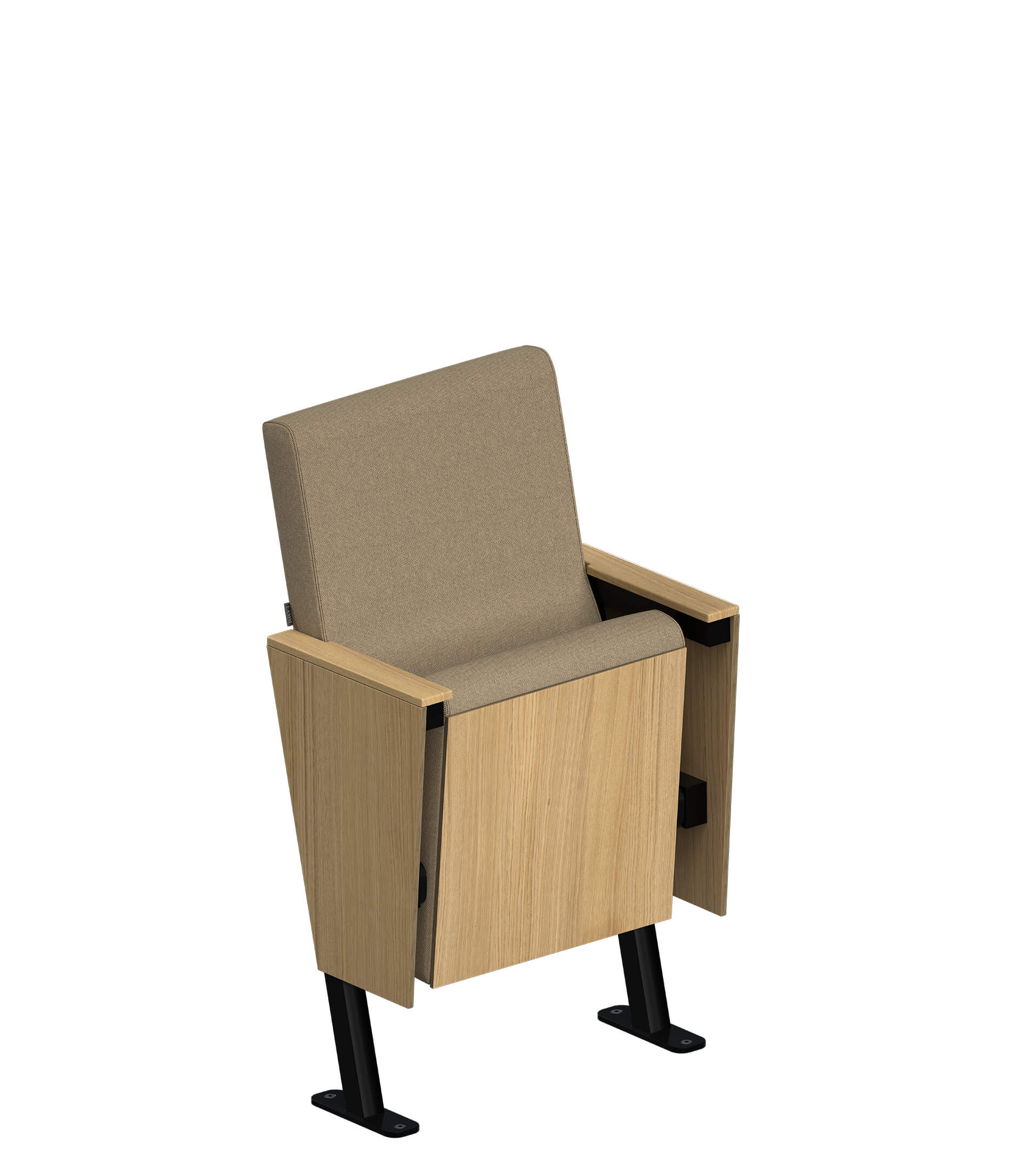 Painted wood under seat panel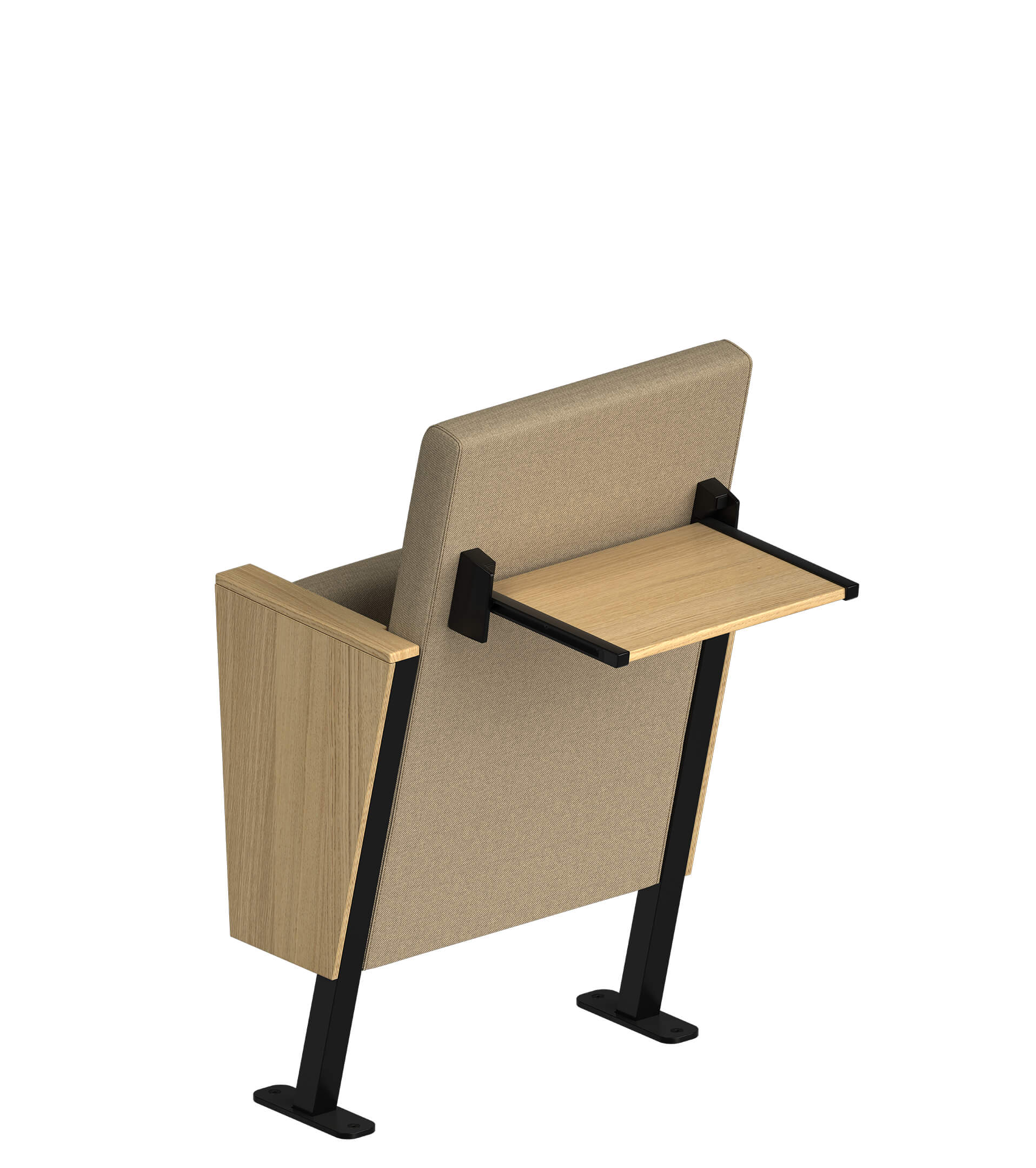 Tip-up backrest table with anti-panic movement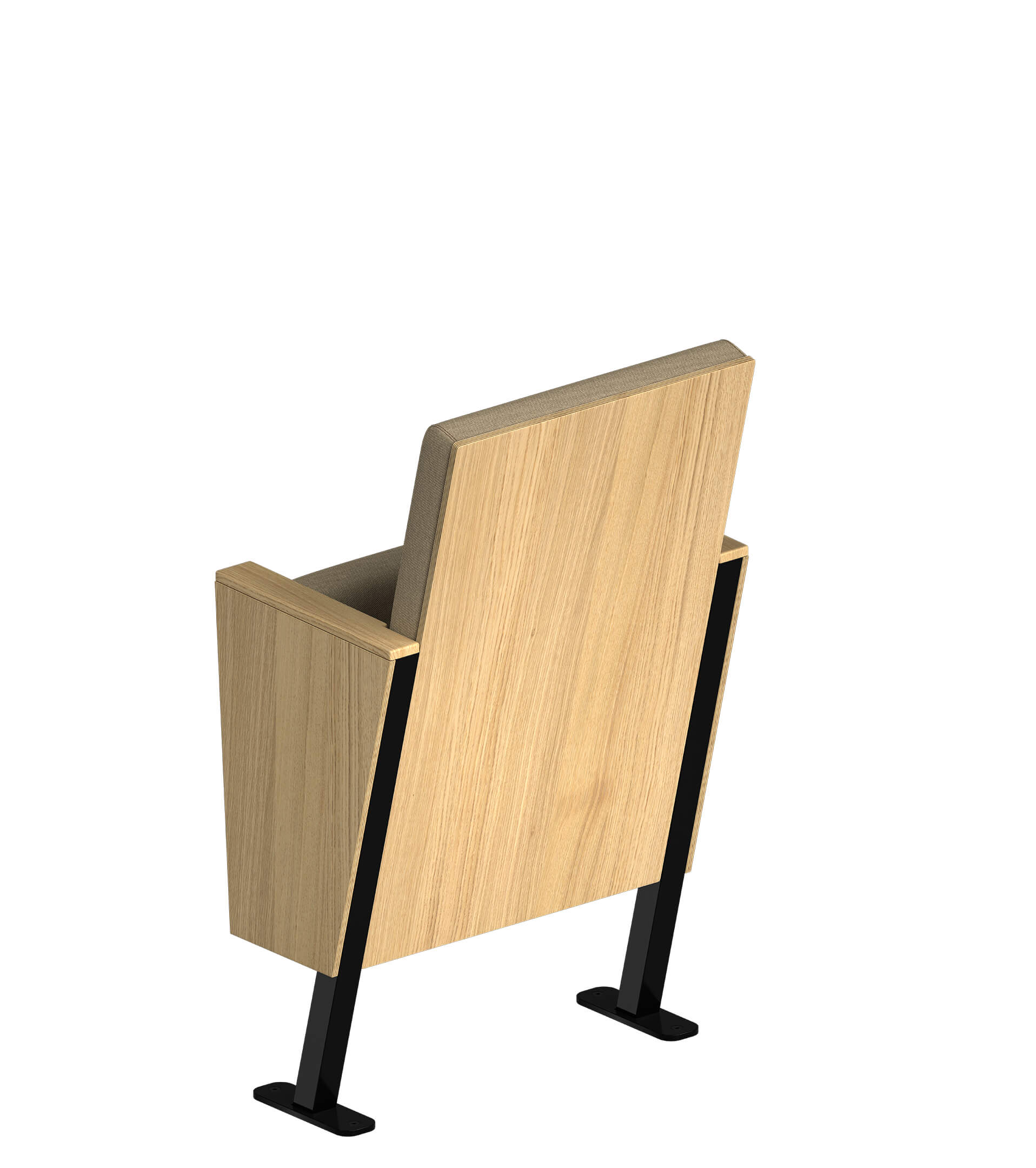 Painted wood high backrest panel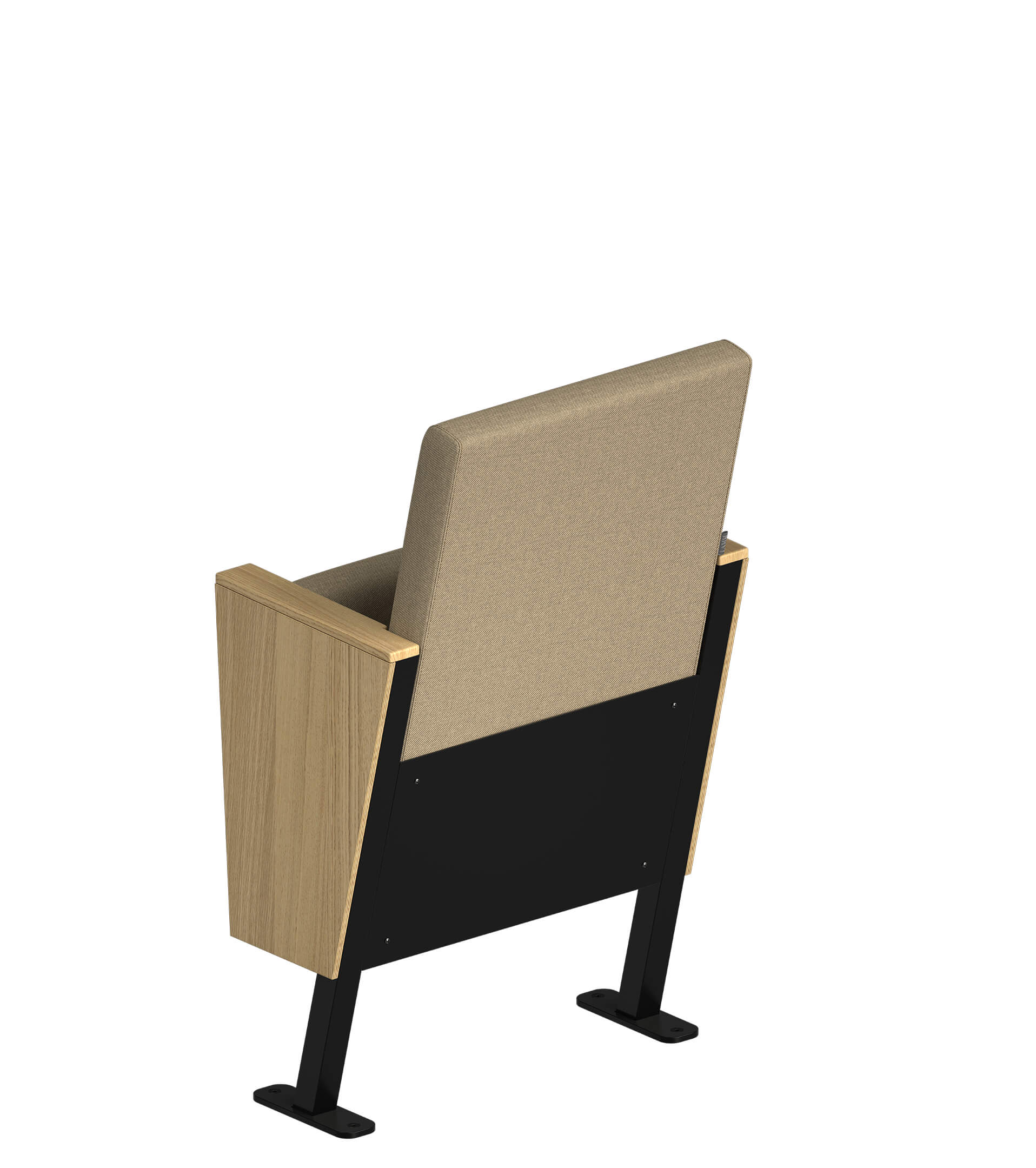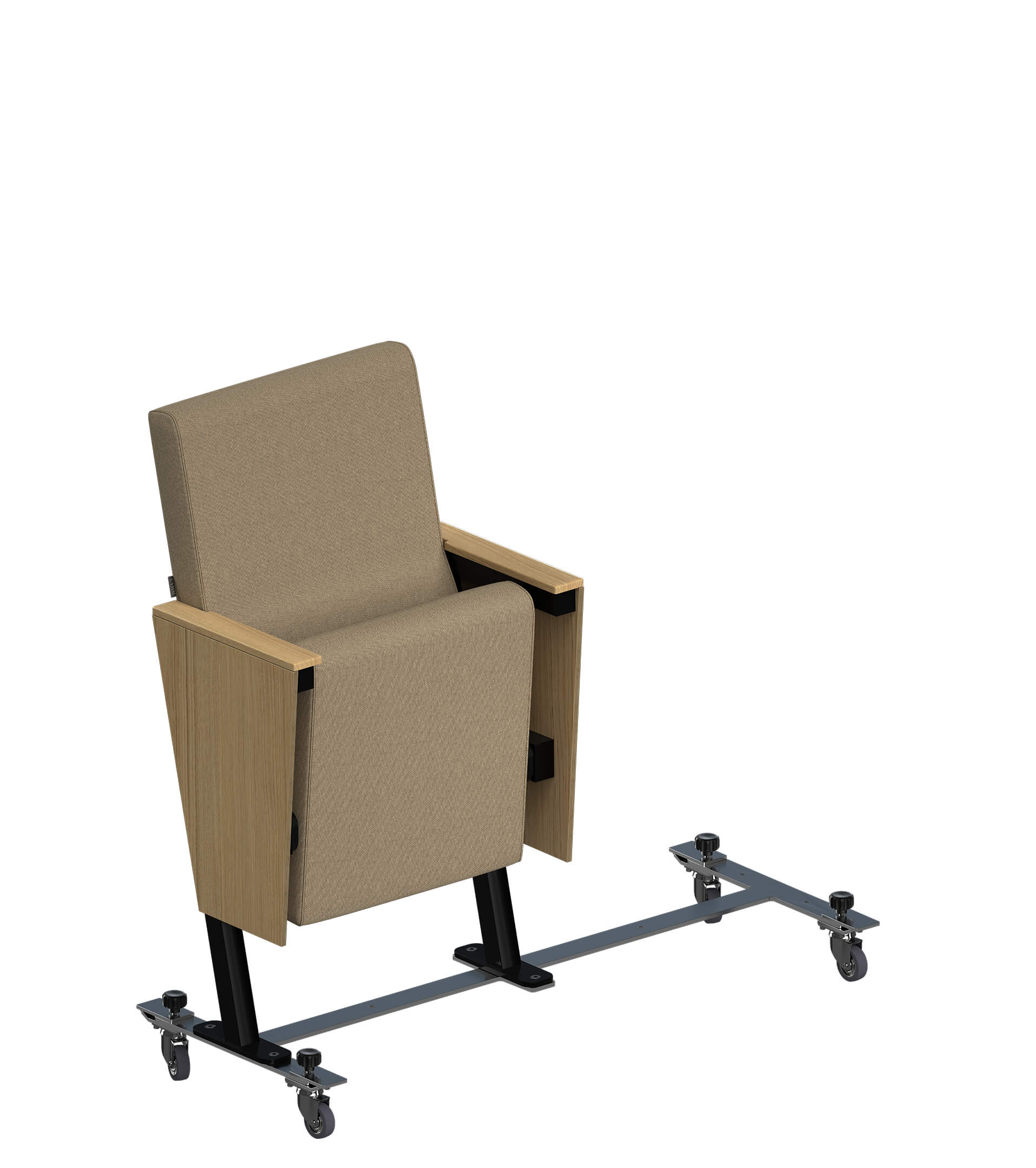 Accessory system allowing the armchairs to be moved, on castors, when not in use (for armchairs with floor fixing feet, in straight rows)
Accessories
Tip-up foldaway writing tablet
Row identification and seat numbering element
Painted wood under seat panel
Tip-up backrest table with anti-panic movement
Painted wood high backrest panel
Sheet metal seat back
Accessory system allowing the armchairs to be moved, on castors, when not in use (for armchairs with floor fixing feet, in straight rows)