On Time
Baldanzi & Novelli
On Time
Baldanzi & Novelli
On Time
Baldanzi & Novelli
Innovation and functionality
New concept armchair for multi-purpose spaces, characterised by an exclusive movement system that, whilst maintaining high levels of comfort, allows seat and sides to fold up on the backrest, thus reducing its size to only 20 cm, to be easily moved when not in use.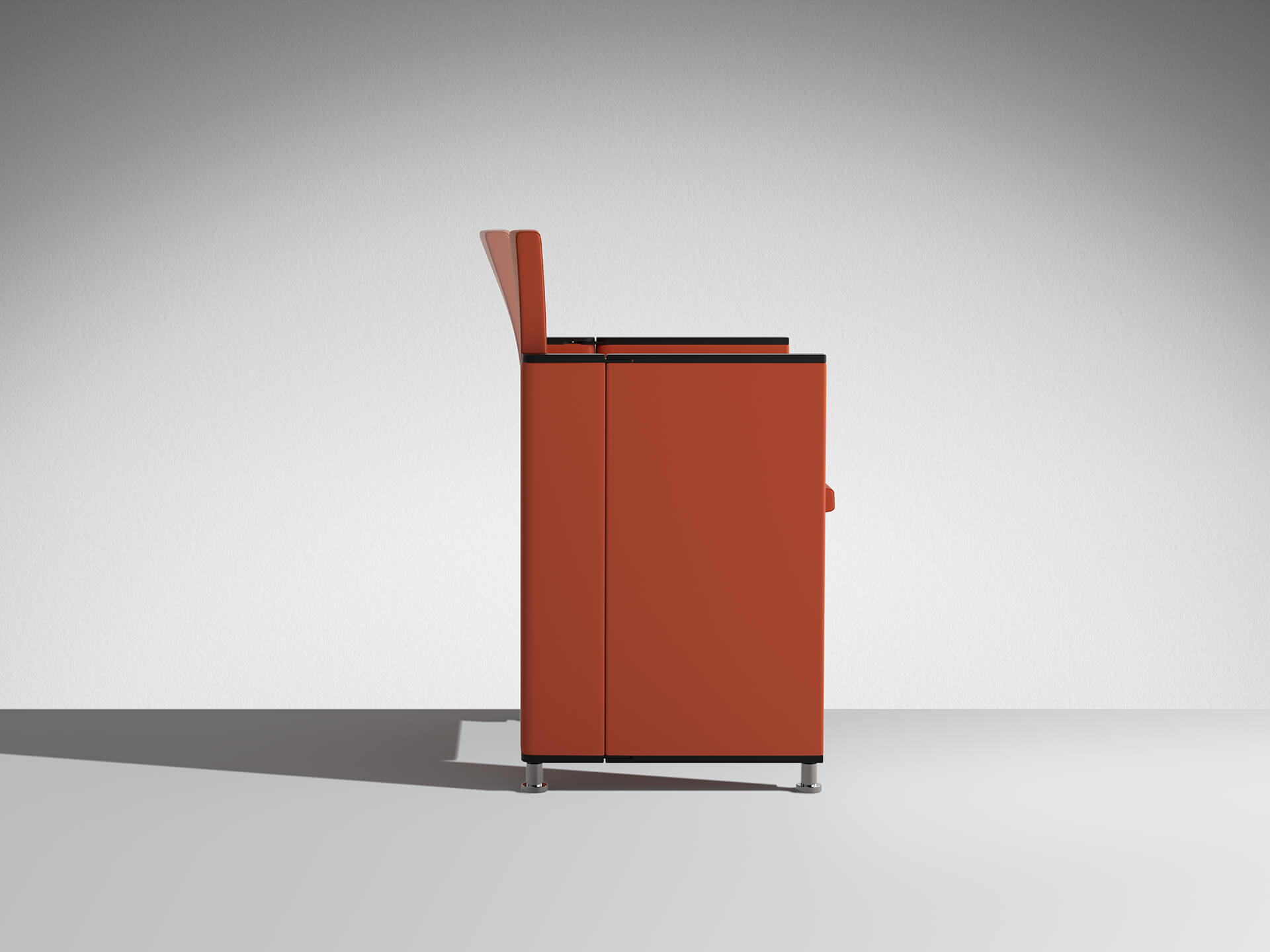 Movements
Seat and sides that can be folded up over the backrest without visible hinges.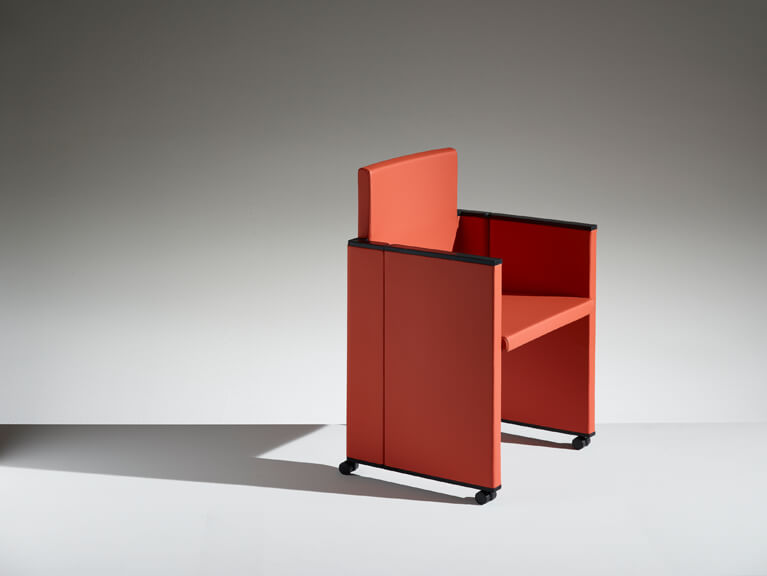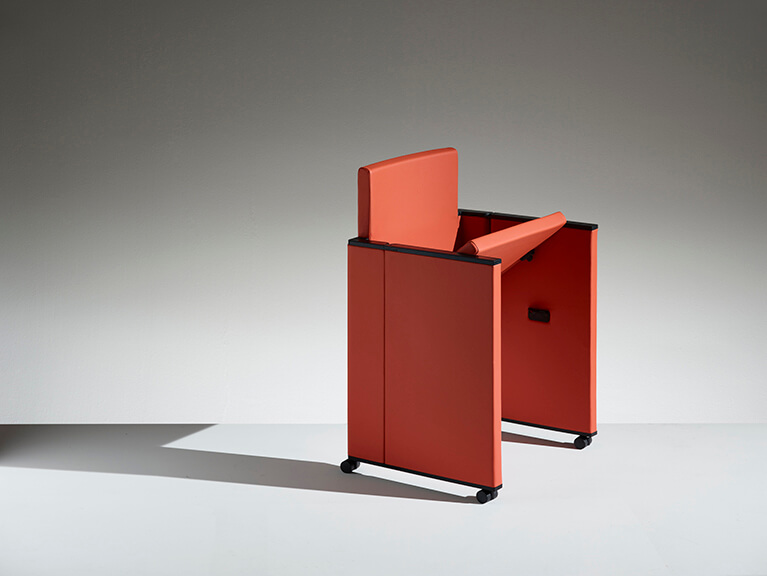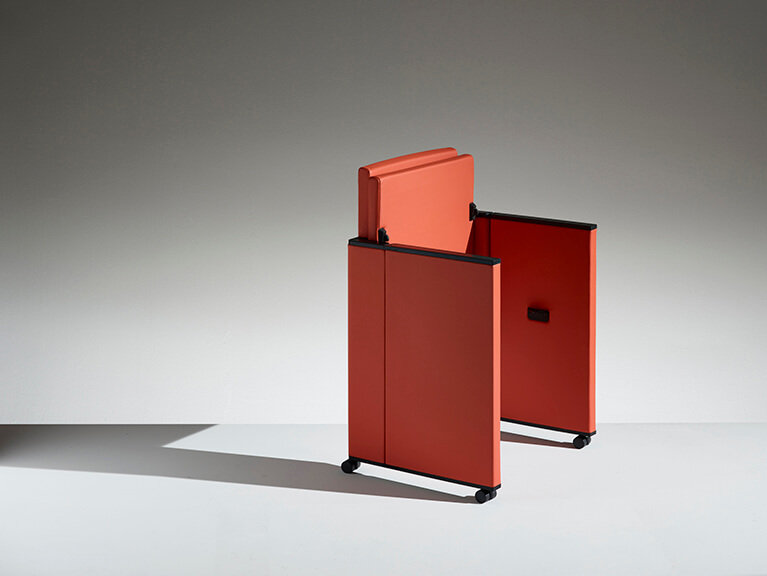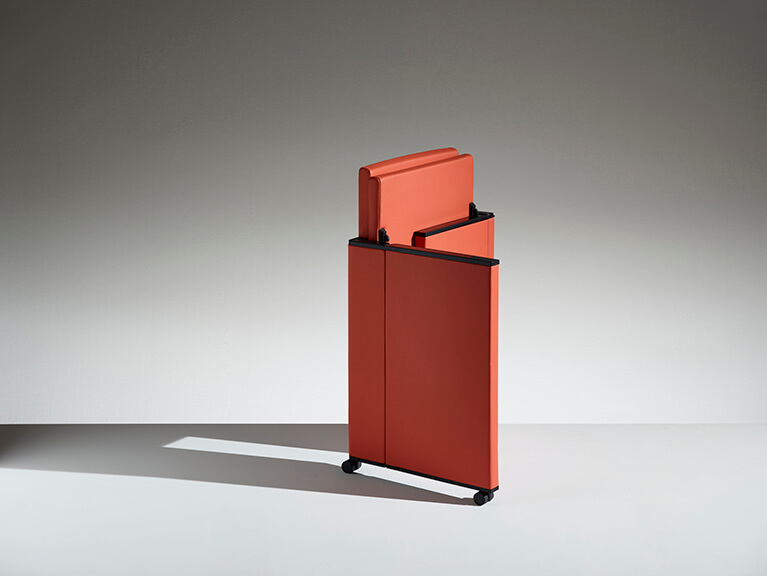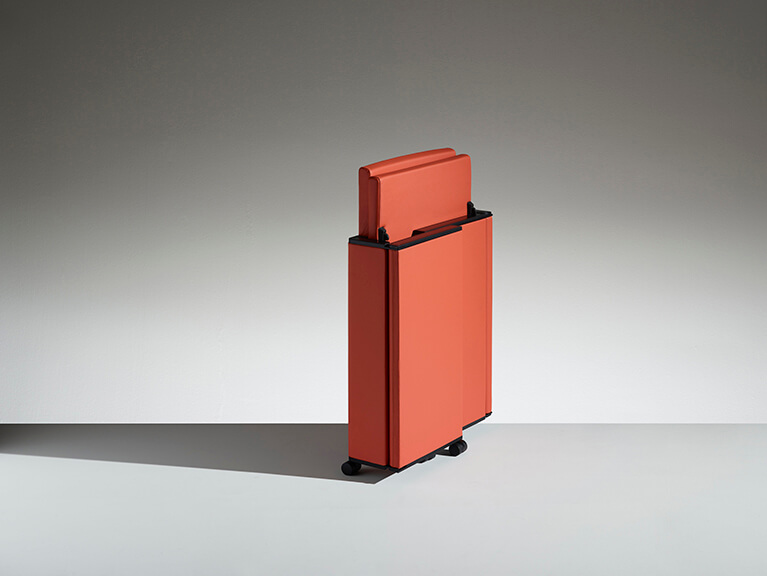 Structure and components
Seat, backrest and sides with internal steel structure and flame-retardant, cold-moulded, crushproof expanded polyurethane foam padding.
Seat with high resistance elastic belts.
Backrest fitted with harmonic steel springs that make its upper side more flexible and comfortable, and accompany every movement of the back through an adjustable inclination.
Floor-length sides, available with fixed feet, swivelling or double castors, in black.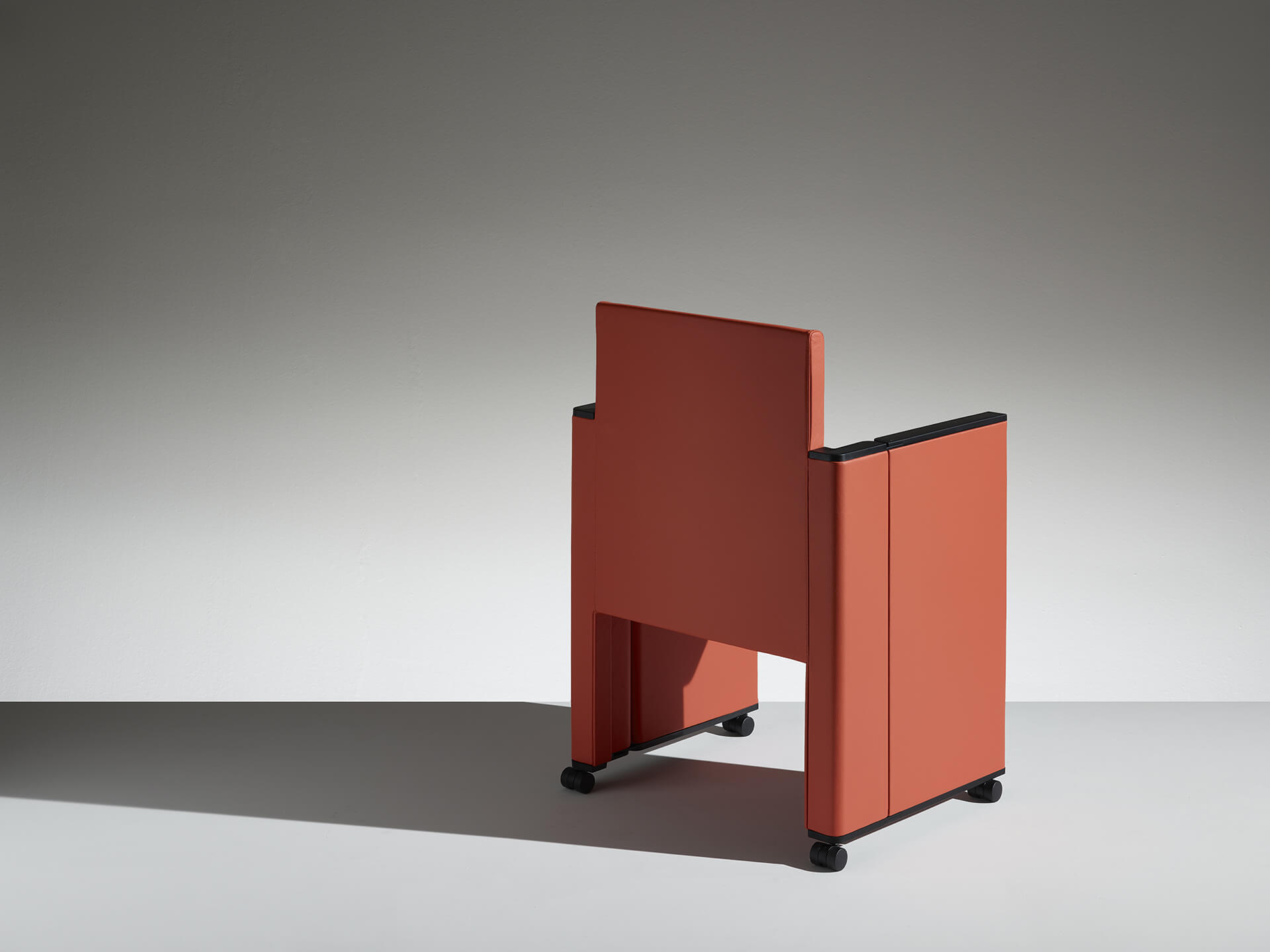 Finishes
Coverings in fabric, eco-leather or leather in a full range of colours.
Side upper and lower finish in black thermoplastic.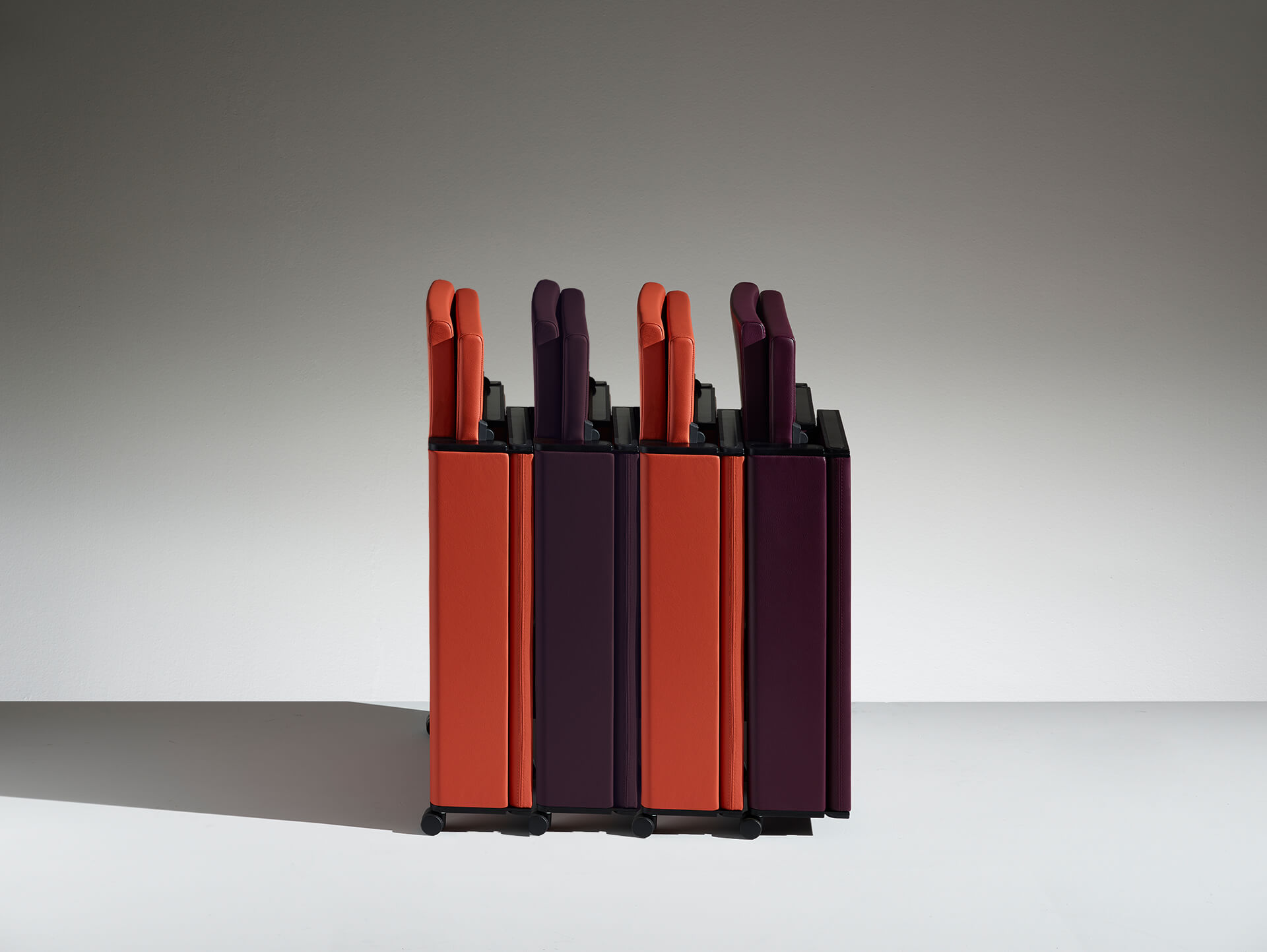 Accessories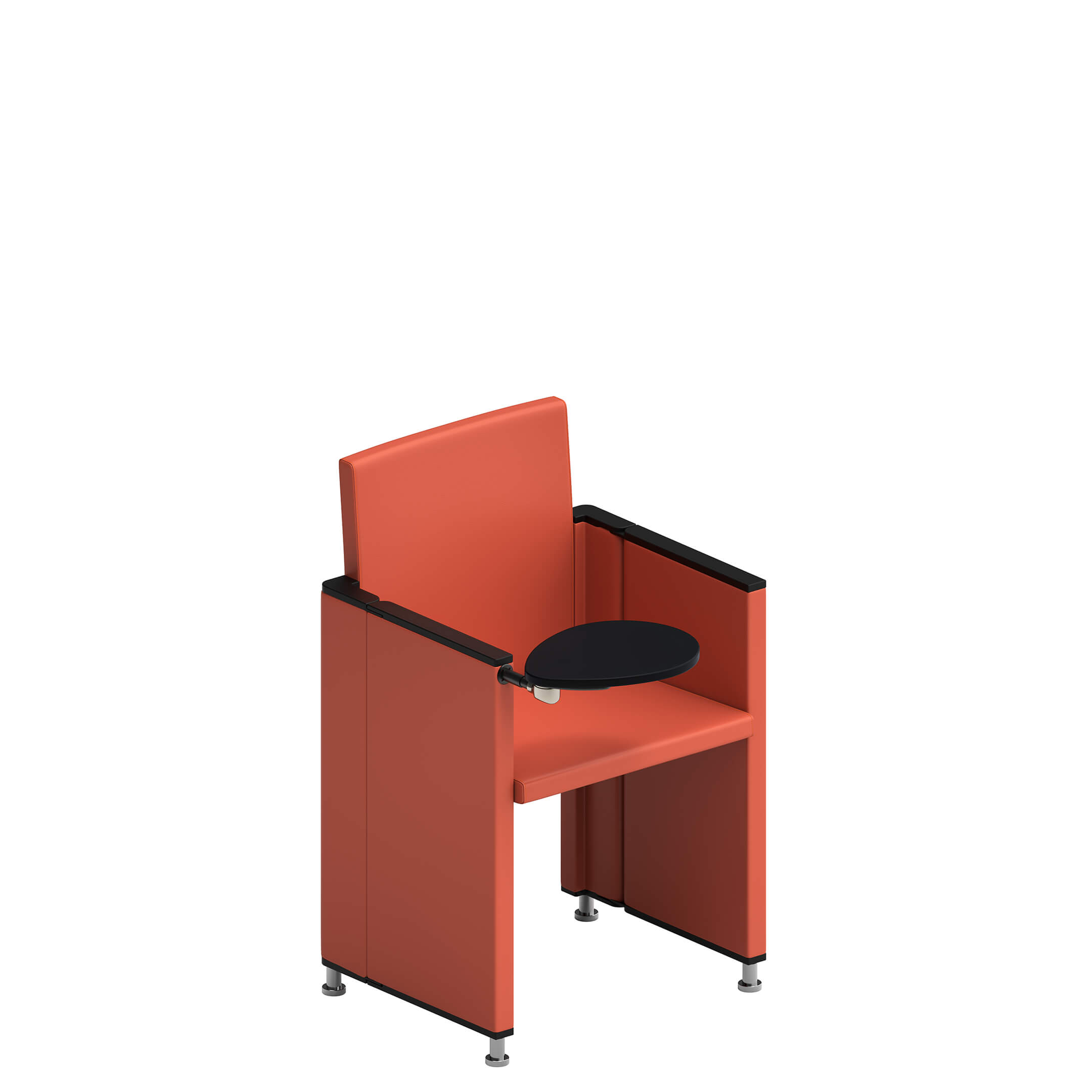 Tip-up writing tablet with anti-panic movement, easily applicable to the side with extractable interlocking system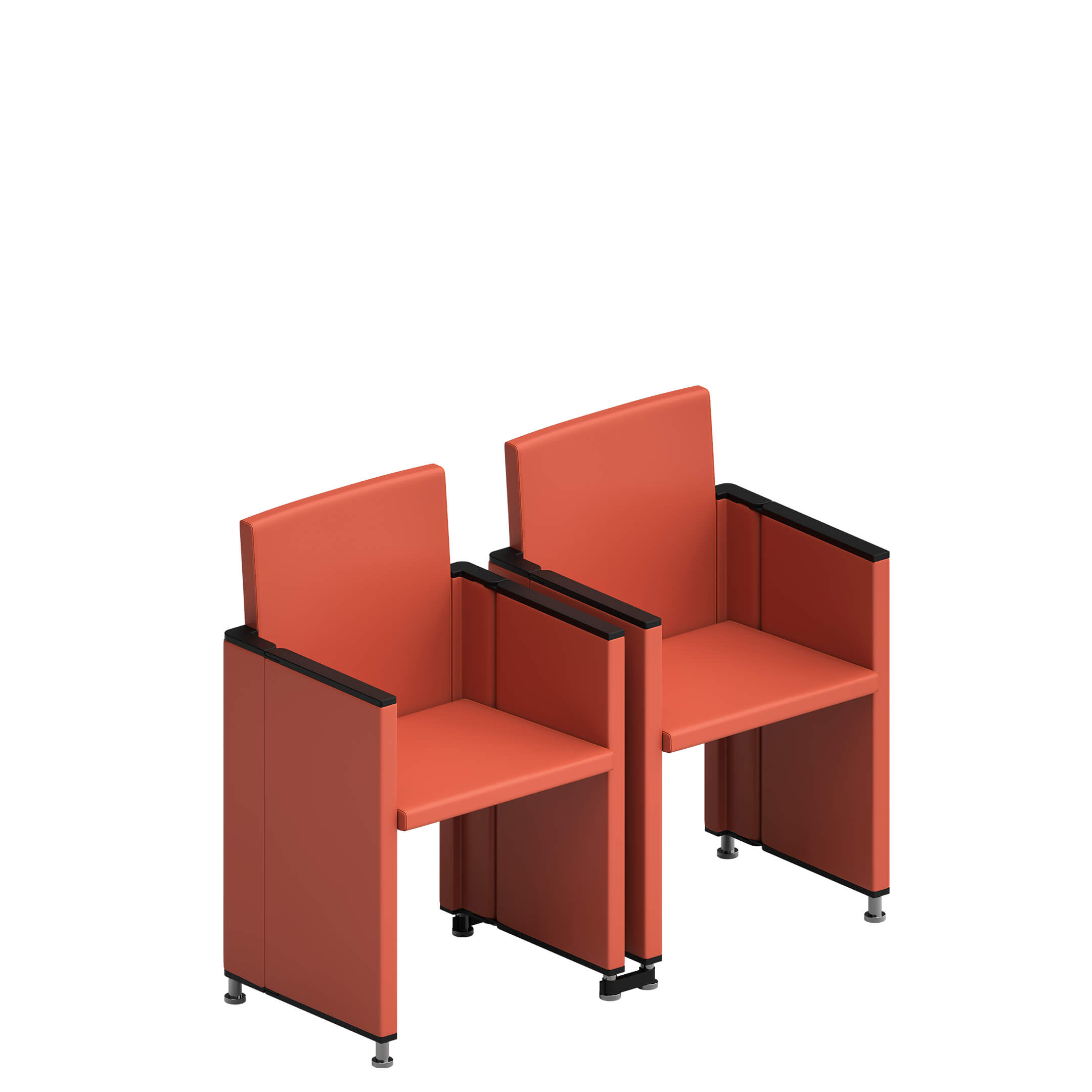 Nylon connecting hooks (only for fixed feet)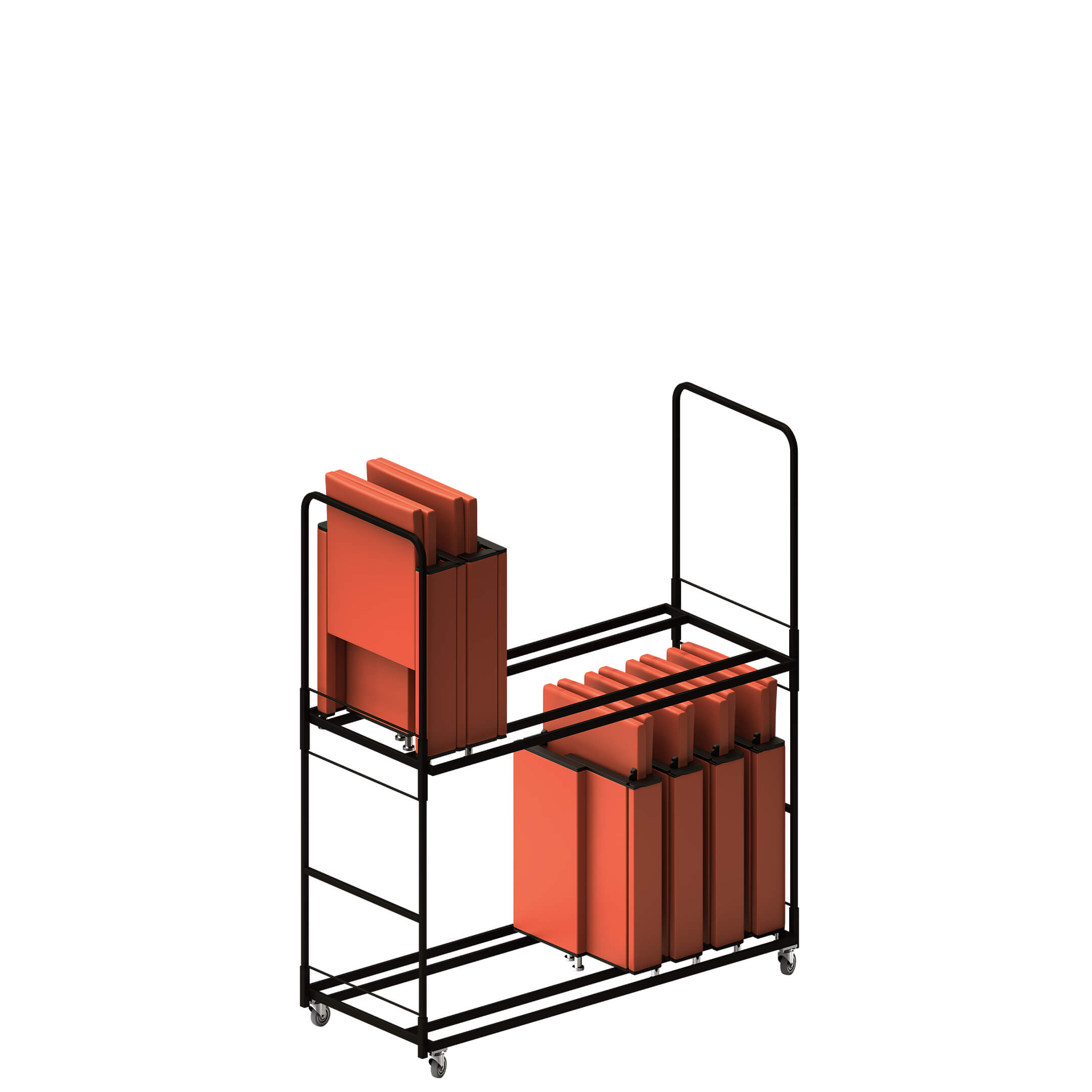 Transport dolly for stacked seats
Accessories
Tip-up writing tablet with anti-panic movement, easily applicable to the side with extractable interlocking system
Nylon connecting hooks (only for fixed feet)
Transport dolly for stacked seats