Functionality and design
Tip-up writing table on single base for conference halls, auditoriums and multi-purpose spaces, characterised by structural solidity, essential design and practical use.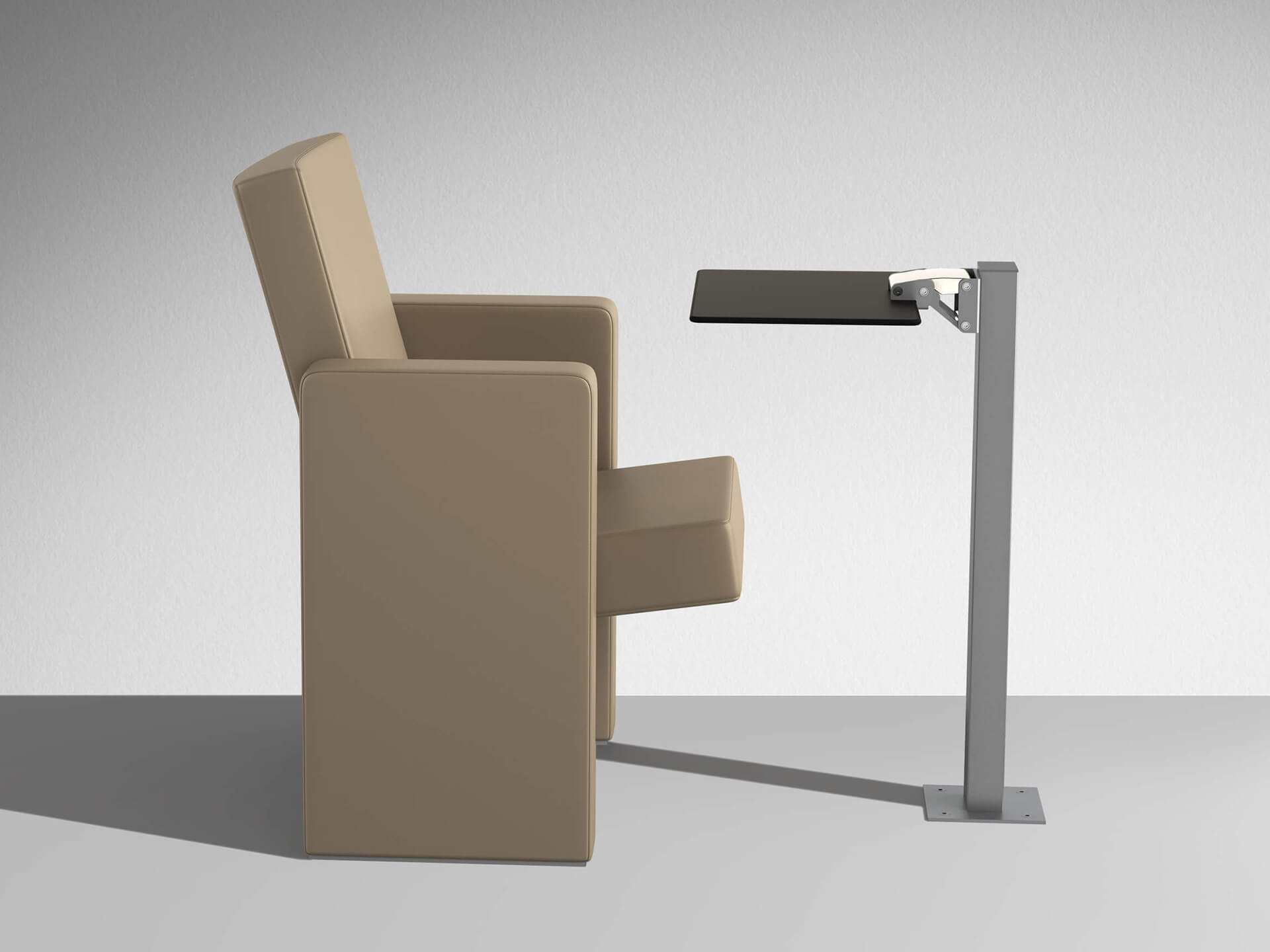 Top and structure
Wide tip-up stratified HPL top with anti-panic (movement) closure system, provided with Teflon covered bearings, which guarantee performance and silent movements, and hinge with steel lever covered with polished or painted aluminium. Dimensions: 45 x 28 cm. (8 mm. thick), also available in custom dimensions upon request.
Bearing structure and floor base in steel sheet metal painted with scratchproof epoxy-polyester powder.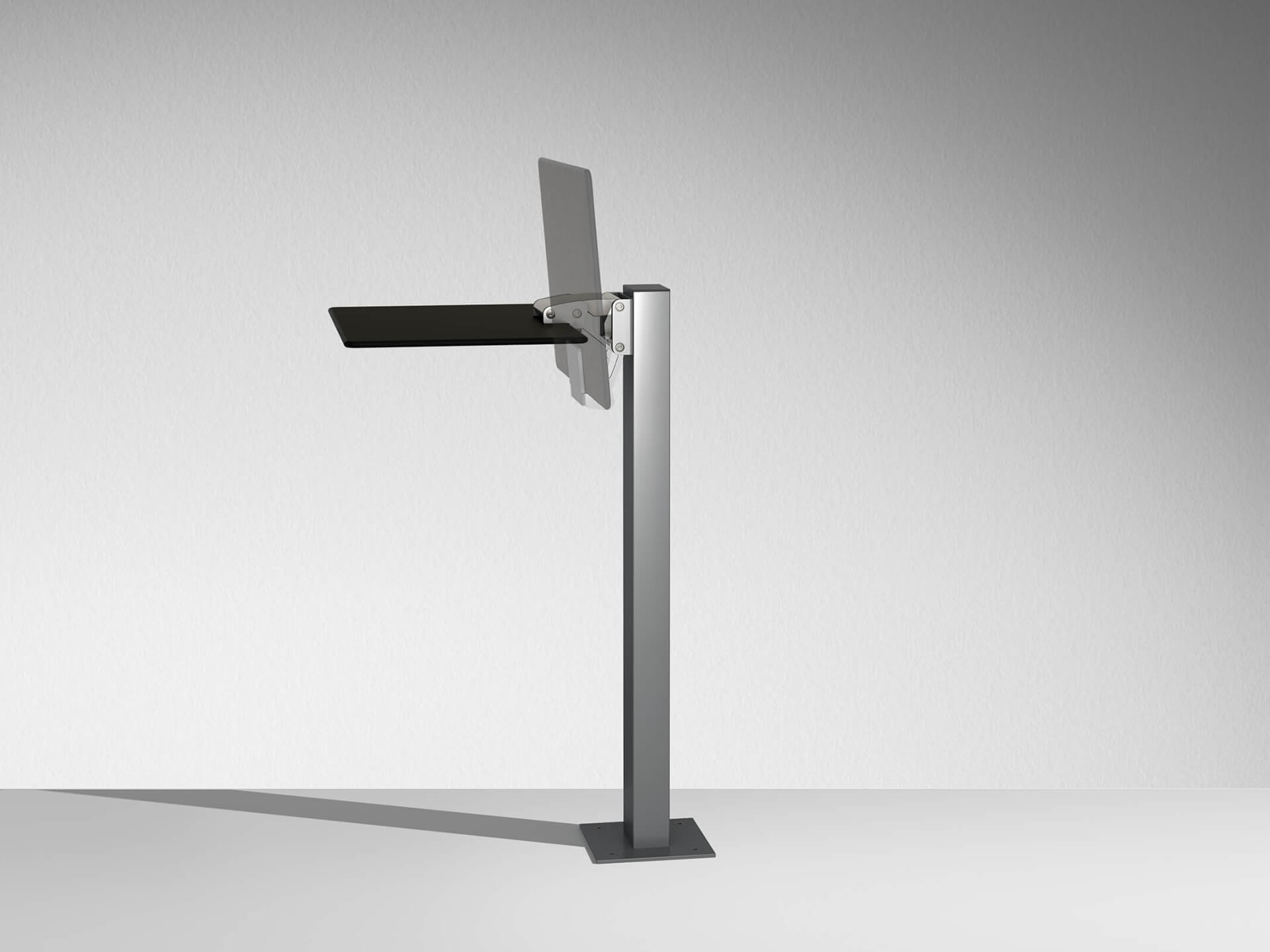 Accessories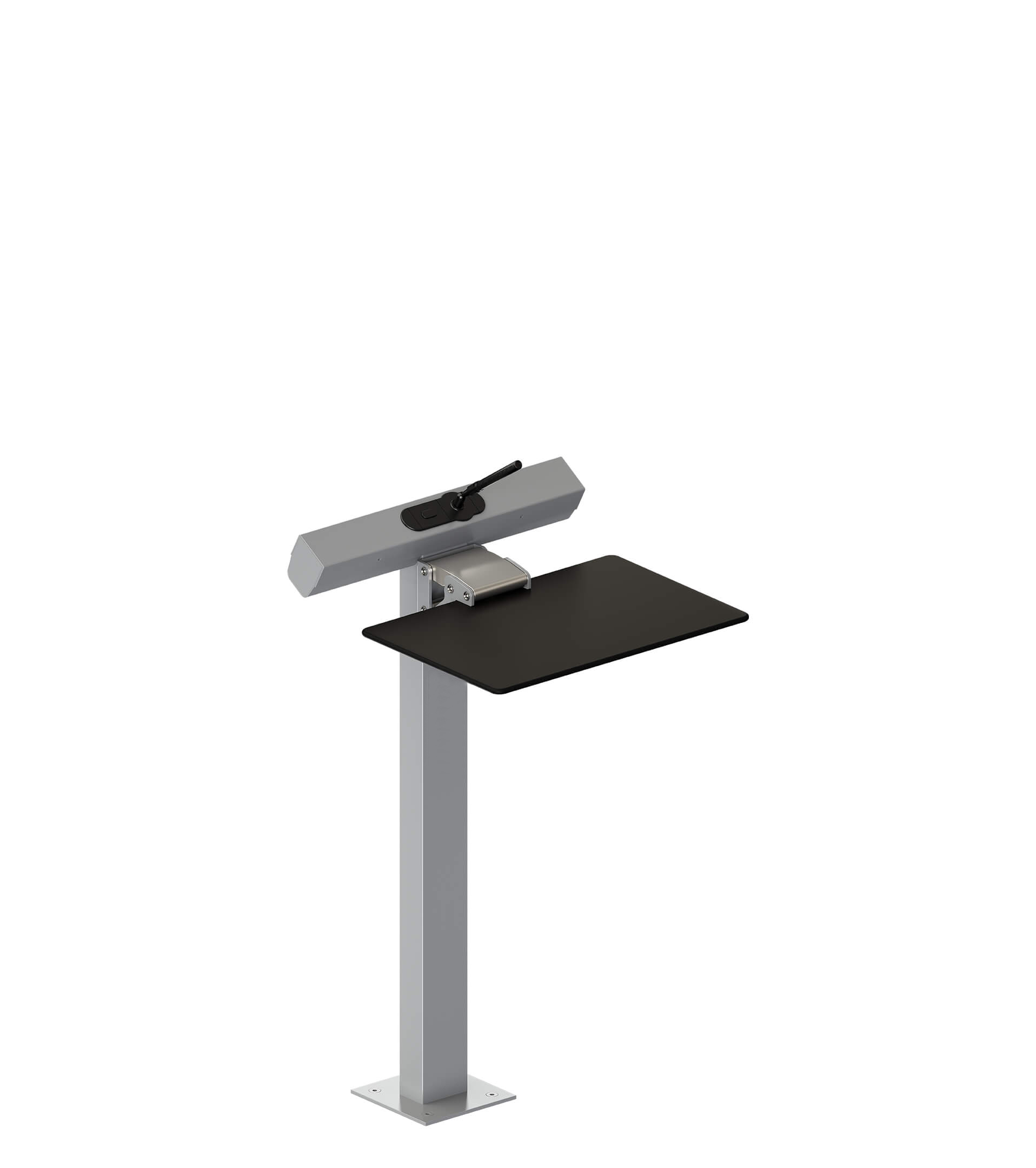 Provision for voting system and simultaneous translation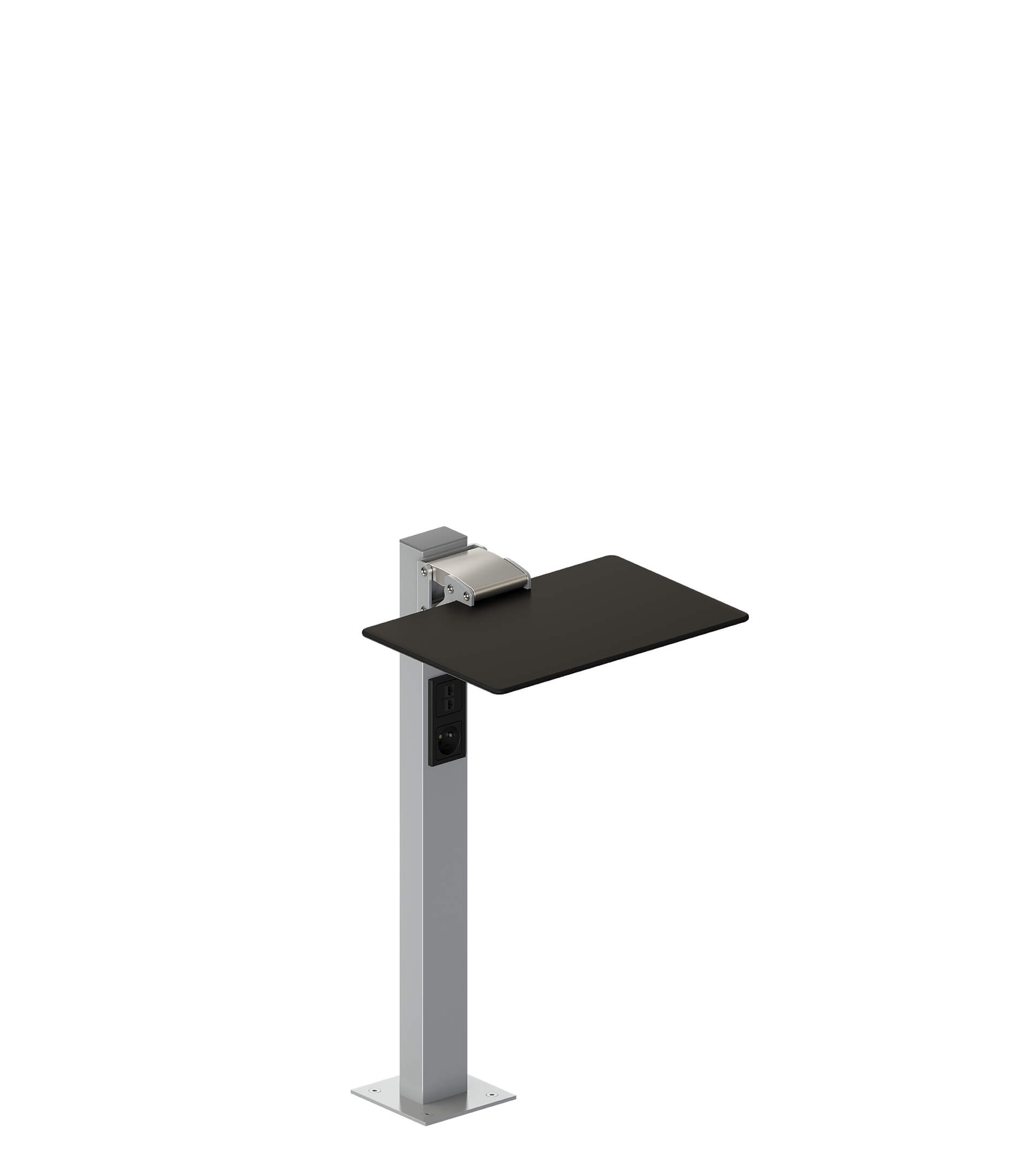 Provision for electric power supply (socket on demand)
Accessories
Provision for voting system and simultaneous translation
Provision for electric power supply (socket on demand)