19.05.2020
Sipario. This absolute classic has been revamped and rejoins LAMM's product range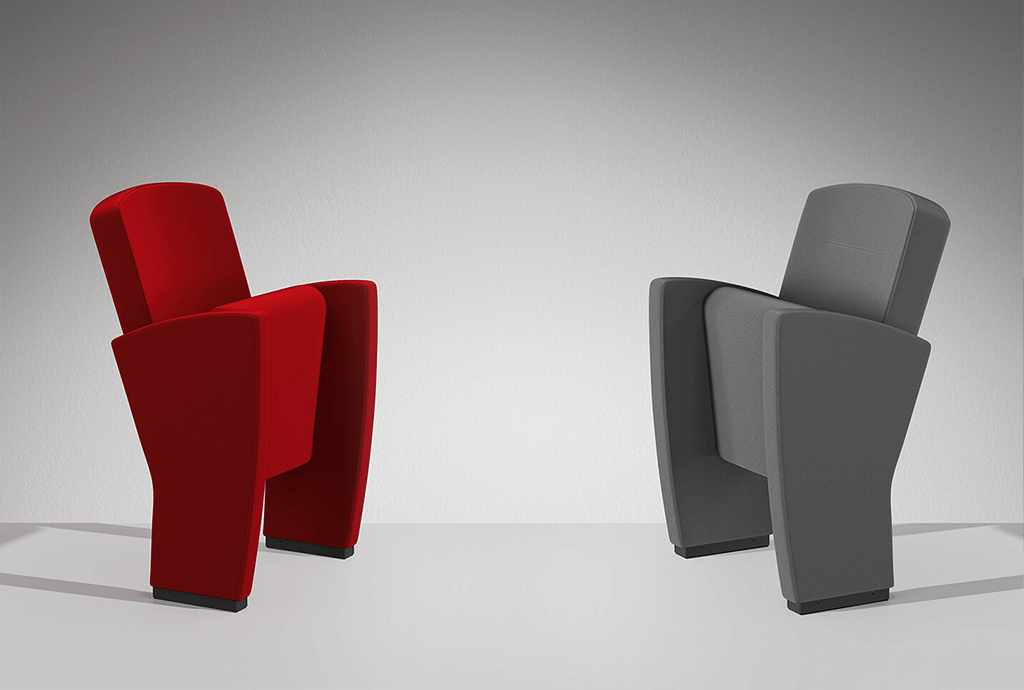 As well the infinite number of technical/structural improvements made, Sipario armchair by LAMM has expanded with a number of versions and varieties that will satisfy a whole host of design requirements for theatres, auditoriums and conference halls.
The understated style, upholstery, finishes and manufacturing technologies employed make this a high-quality chair. Pleasant and very comfy, it can be customised in all kinds of ways, both in terms of design and materials and accessories.
Versions
Available in "Standard" or "Large" with a larger backrest and wider side part.
All versions are available with sides reaching down to the floor, or set on a beam with 2-3 seats that link together in a row. They can be installed on horizontal, sloped or inclined floors in straight rows, or curved rows.