20.09.2023
Thank you for visiting showroom LAMM Cocktail Party Agence AFC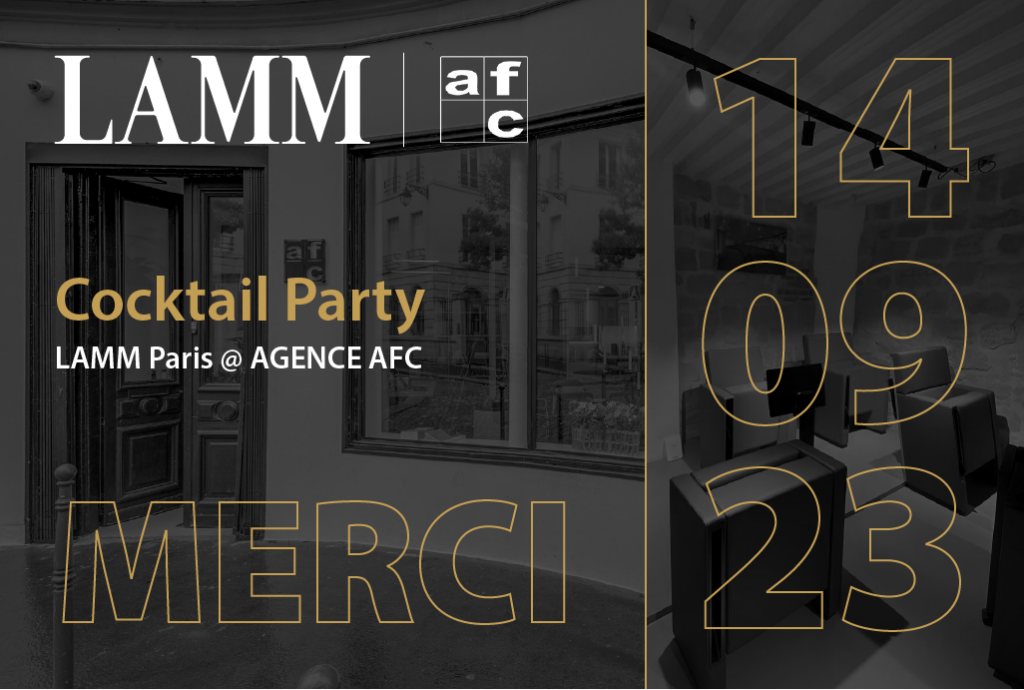 LAMM would like to thank you for your welcome participation in the Cocktail Party held last Thursday 14/09 at the Agence AFC showroom in Paris, and for your interest in the company and products.
Please note that you can view the collections, product range and references at lamm.it and stay updated with news via the corporate social media channels.
For any further information, please send an email to Agence AFC at contact@afc-agence.fr.