24.10.2023
Unica armchairs arrive in the most multiethnic district of the Ville Lumière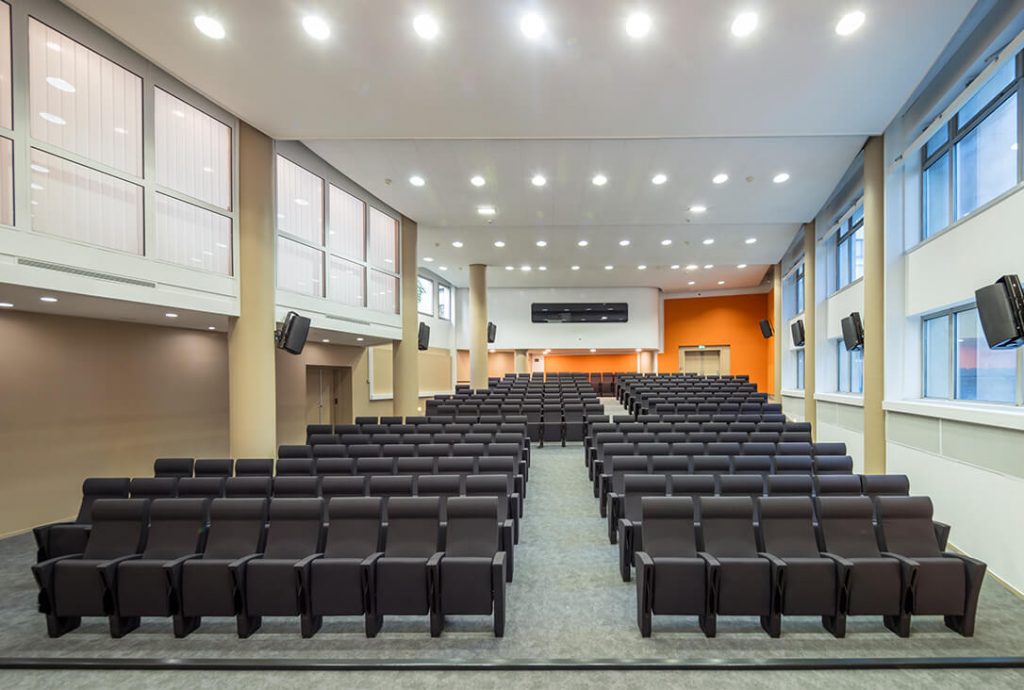 Installation for maximum comfort in the auditorium of one of France's most important and historic institutions
Belleville is lively, artistic and animated by a melting pot of cultures. The district of the Ville Lumière, made famous by Daniel Pennac's cycle of novels, houses the headquarters of one of France's most important national organisations. Here, in the most multiethnic area of Paris, not far from Édith Piaf's birthplace, is the headquarters of the prestigious public client who chose Unica armchairs for its auditorium.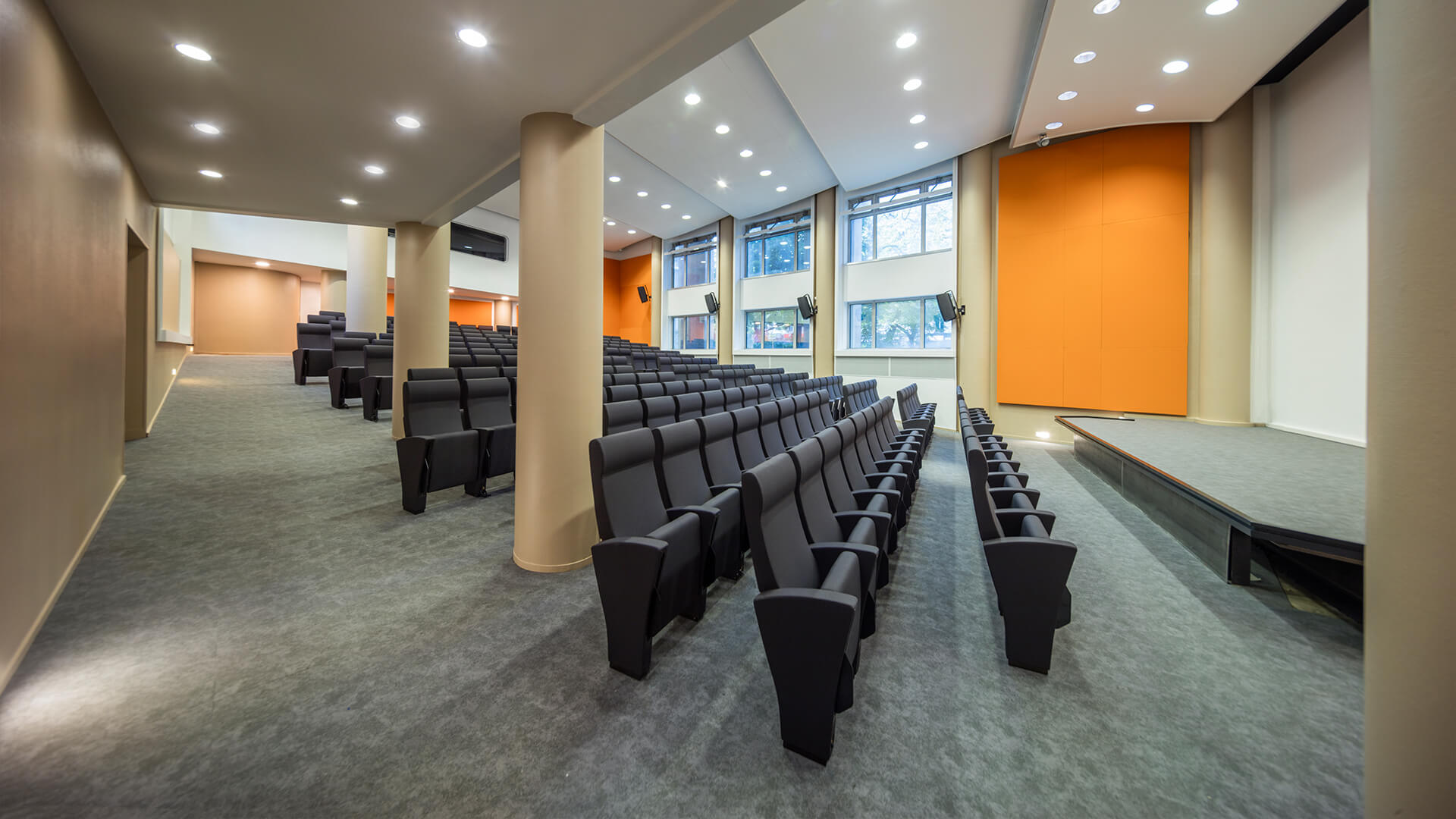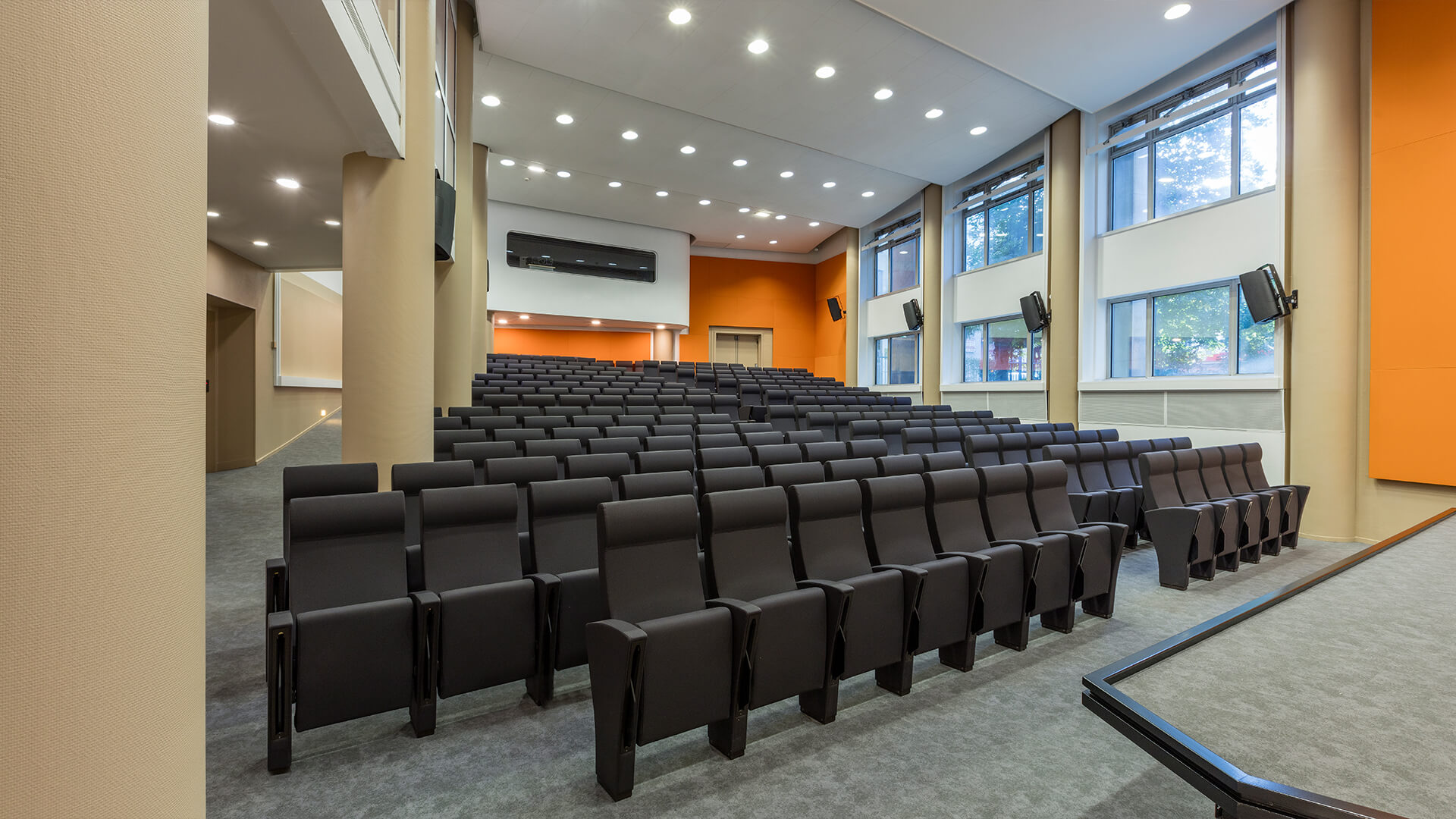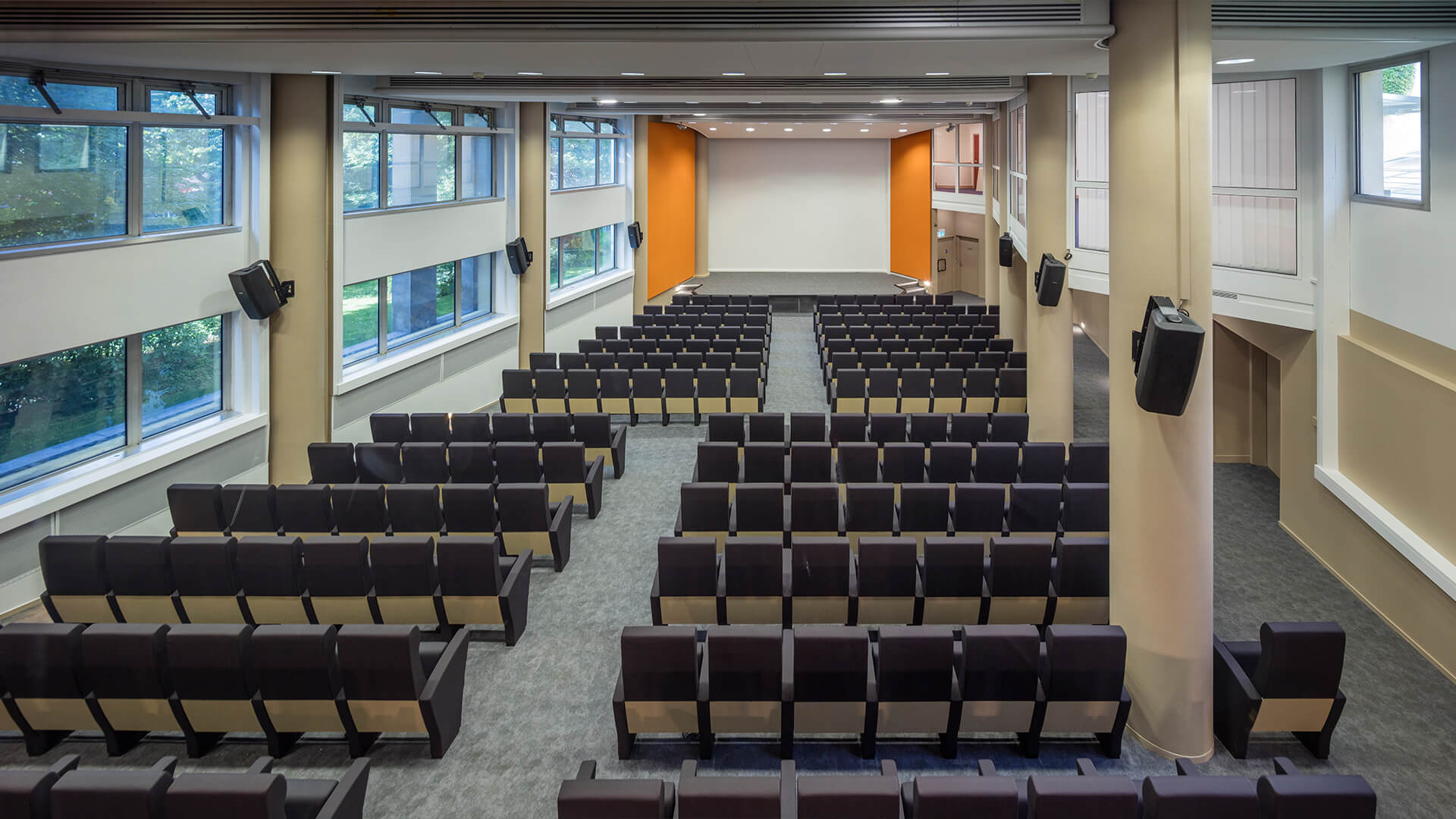 As many as 230 upholstered seats for the great hall, fully padded, arranged in straight rows on a floor with a variable slope, according to a spacing of 56 cm (the thickness of the sides is eight centimetres). High comfort and versatility for armchairs installed in the high-back and headrest version. The design takes advantage of the vast choice of accessories: the armchairs are embellished with a backrest covering in oak finish wood and equipped with folding writing tablets with push-bar movement and a stratified HPL top. Standard wiring for the seats, all of which are equipped with electrical sockets in the lower part of the side. In addition, an accessory system makes removability of nine seats possible when not in use. For the upholstery, the choice fell on the elegant black King fabric.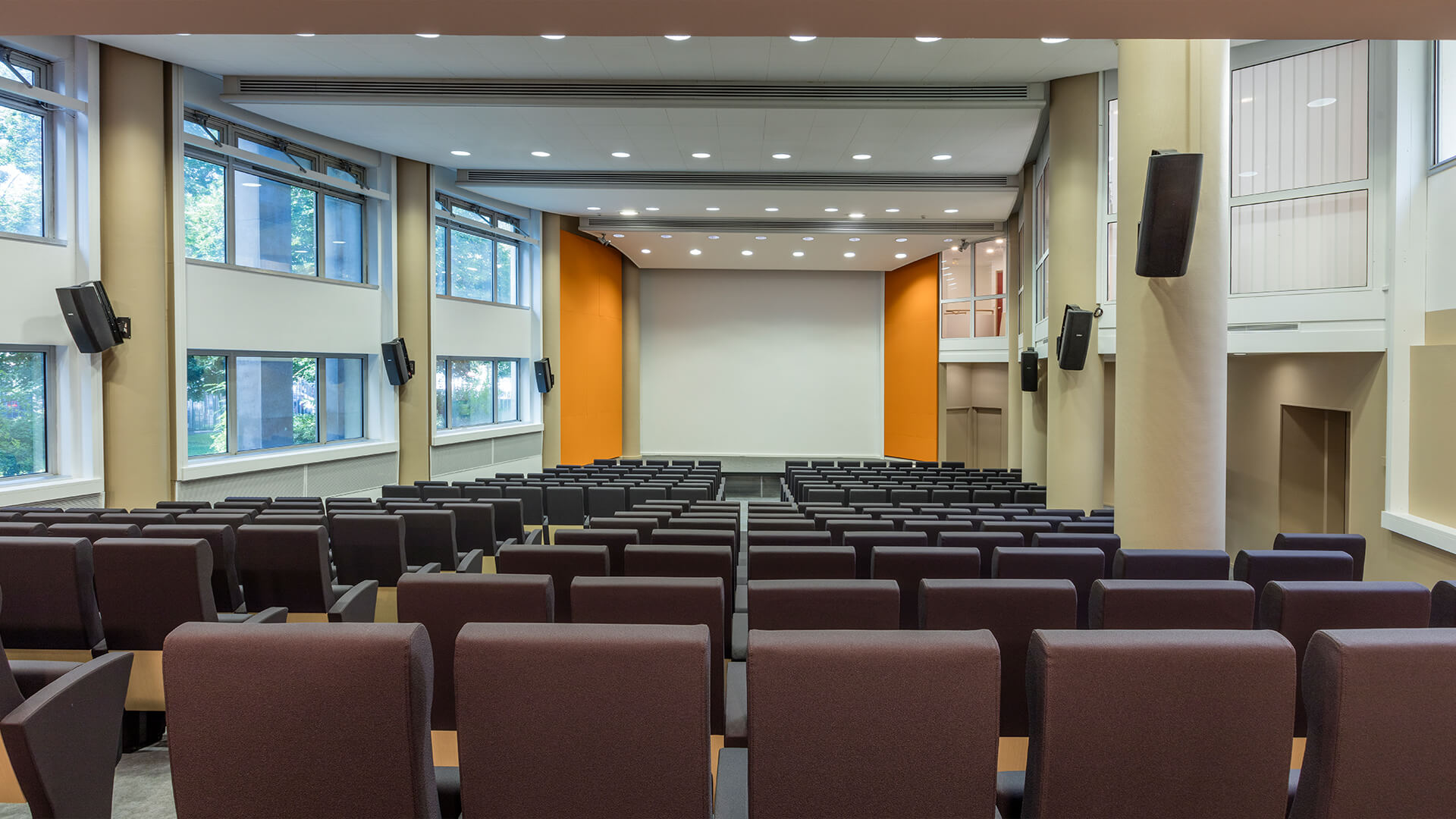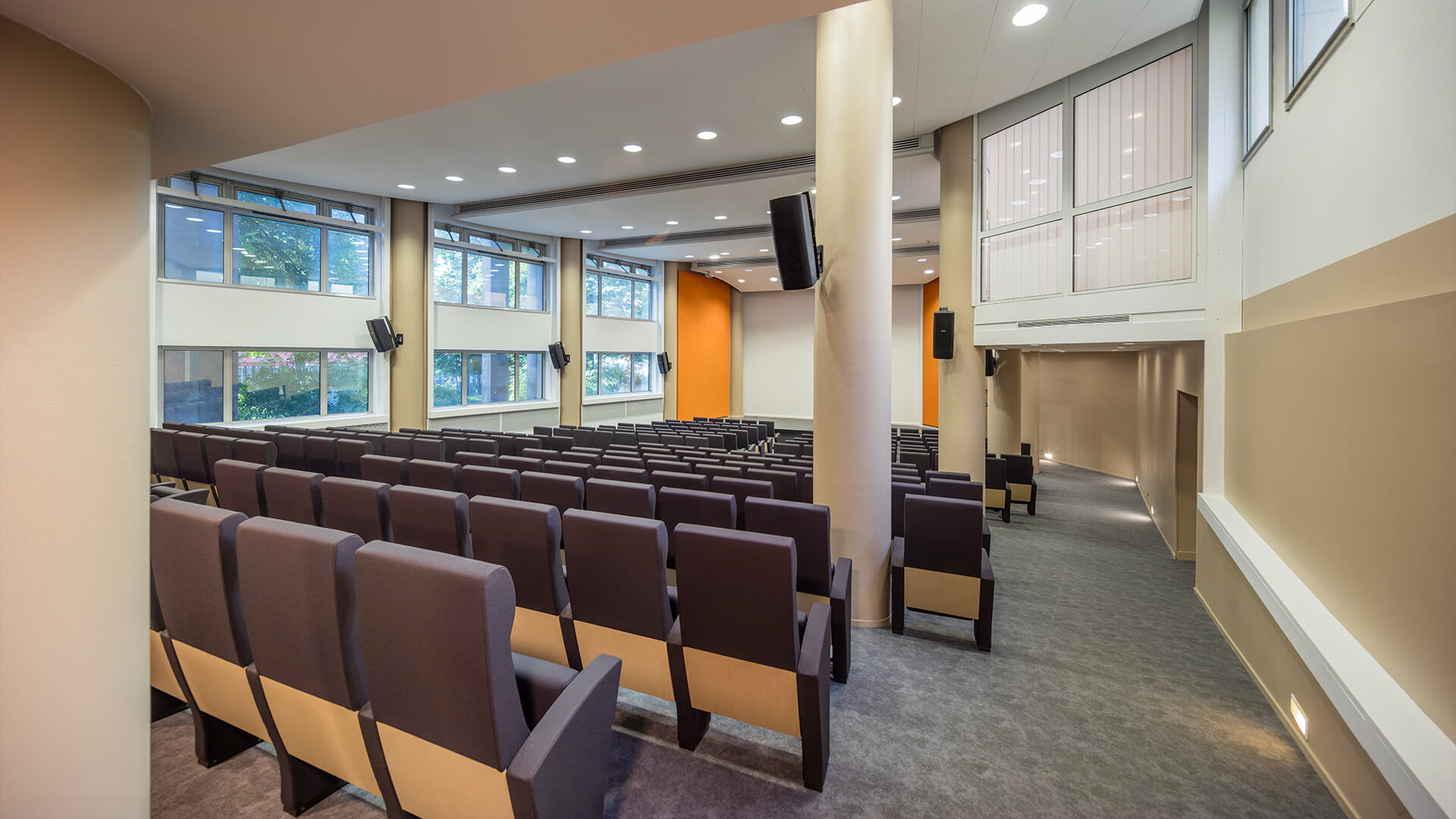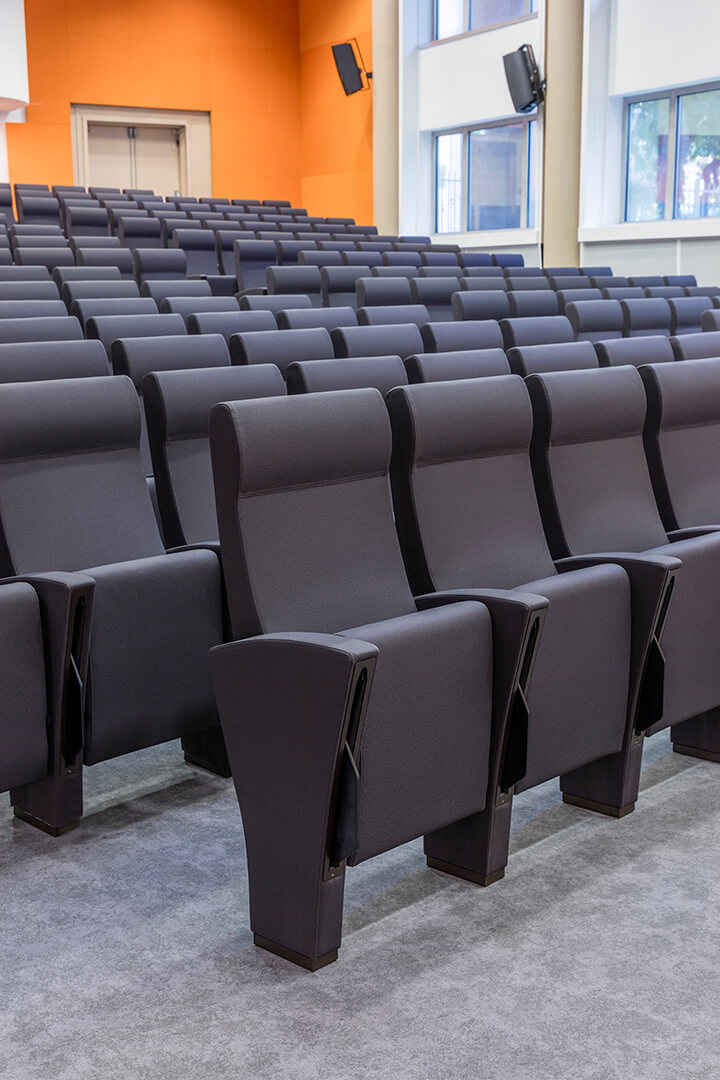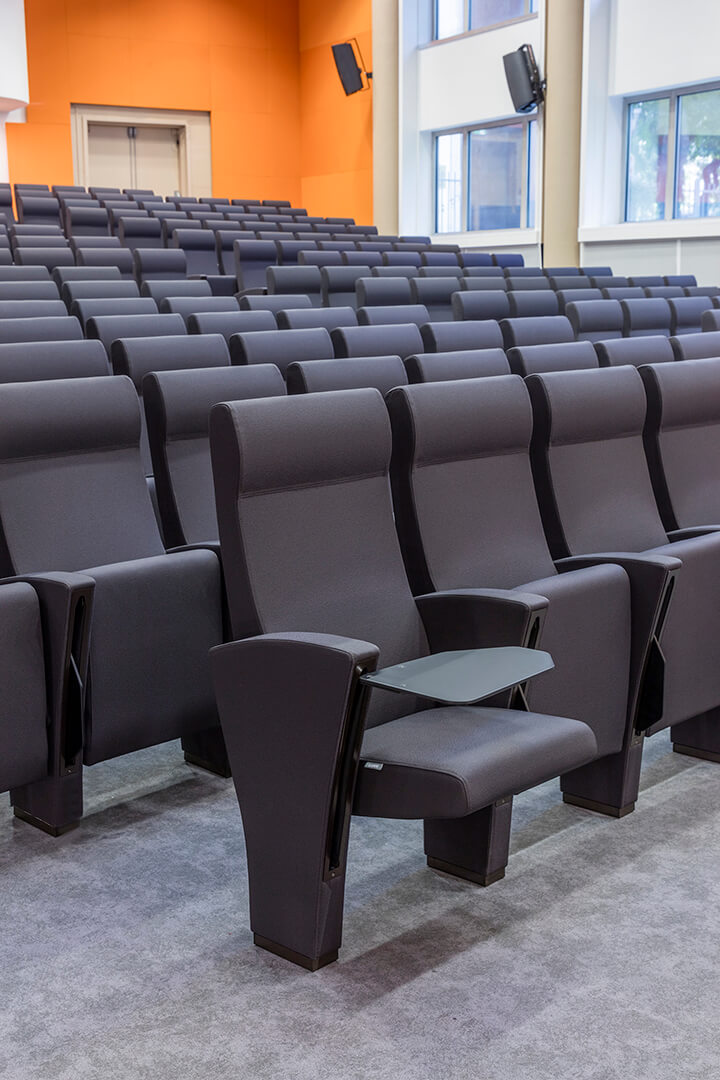 The intervention in the hall was perfected with the acoustic upgrade implemented through the supply and installation of sound-absorbing panels by Caruso Acoustic (the group's sister company), positioned on the walls at the sides of the stage and at the back of the hall.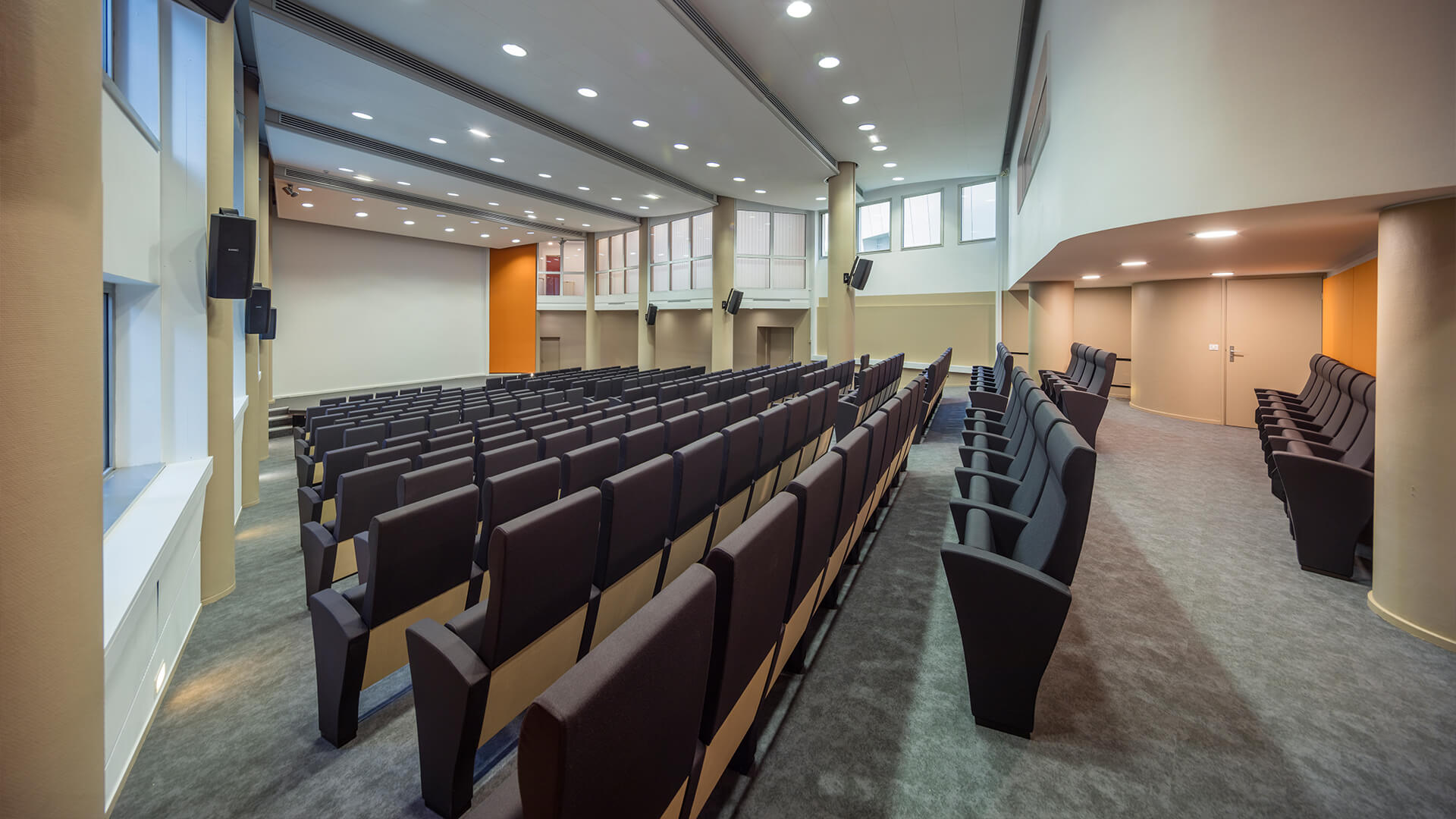 Project name: Confidential Client (Public Sector) – PARIS 19 eme
Location: Paris, France
Year: 2023
LAMM furniture: 230 Unica armchairs
Local Dealer: Siltec
Consulting and assistance: AMO Siltec
Photos: Mauro Davoli