25.01.2022
Porto Vecchio, Trieste: LAMM Unica armchairs for the new Luttazzi Conference Hall in the restored Magazzino 26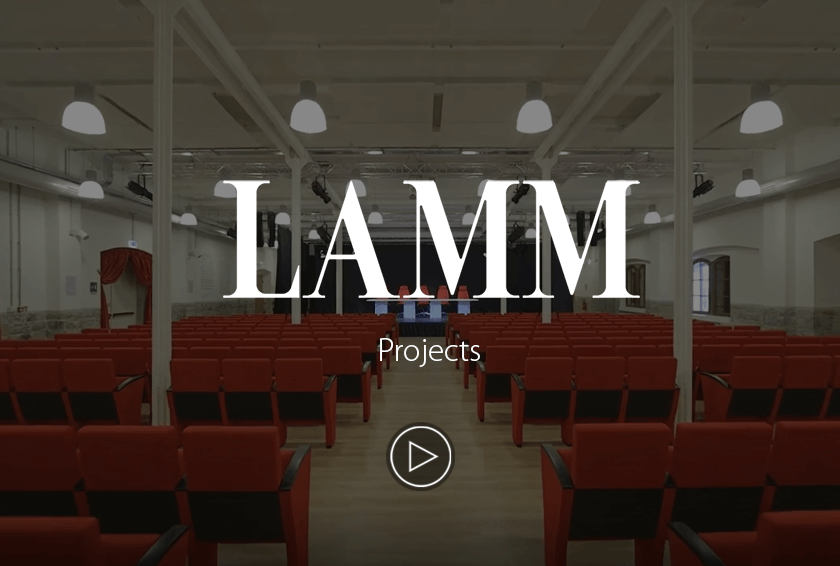 The features of the largest of the area's historic port-side warehouses are being expanded. 328 Unica conference armchairs supplied and installed by LAMM in the third-floor hall of this listed building.
Constructed in 1890 and restored from 2004 onwards to bring it back into full use,  Magazzino 26  was the first building in Porto Vecchio – an area of around 66 hectares on the Trieste seafront, notable for its uniform style and subject to a comprehensive redevelopment plan – to be returned as a cultural hub to the citizens of Trieste.
Last year saw the completion of two major projects: one on the ground floor and the other on the third floor of this monumental industrial building, which has five levels and occupies a total area of 30,000 square metres. Here, there is an Infopoint for tourists and members of congress – conveniently located and established by the City of Trieste in collaboration with Promoturismo FVG – and a newly outfitted Magazzino 26 conference hall for exhibitions, screenings, concerts, conferences and various kinds of meetings.
Opened in May 2021, the 470 square-metre multifunctional hall named after maestro Lelio Luttazzi (1923-2010), a renowned figure in his home town of Trieste and an icon of Italian television from the 1960s-80s, retains its original structure but has a completely revamped layout. Today it has a large stage equipped with tables and seating for conferences, a comprehensive audio-video-lighting system, a control area and dressing rooms for artists backstage.
After being awarded the contract following a call for tenders launched by the City of Trieste, LAMM contributed to the success of the work by supplying and installing 328 Unica low-backed and fully upholstered armchairs. Each armchair is complete with coated sheet-metal casing and integral polyurethane armrests. In the front section (116 seats in total), these are equipped with a tip-up writing tablet that can be stowed away in the side panel.
Lastly, the seats in the front two and last rows of the hall have a special ground-fixing system that can be undone, enabling them to be quickly removed if necessary. As such, the hall is conveniently modular and its capacity can be varied. The chairs were installed in straight, flat rows.
This new project is yet another fine example of the company's ability to respond to various conference-sector requirements, ensuring exceptional quality, comfort and flexibility.
Project: "Luttazzi" Conference Hall, Magazzino 26, Porto Vecchio
Place: Trieste
Client: City of Trieste
Year of completion: 2021
Architectural design: Arch. Barbara Bellinati
LAMM Supply: 328 Unica armchairs