20.11.2018
E4000 study bench for the IRA in Lyon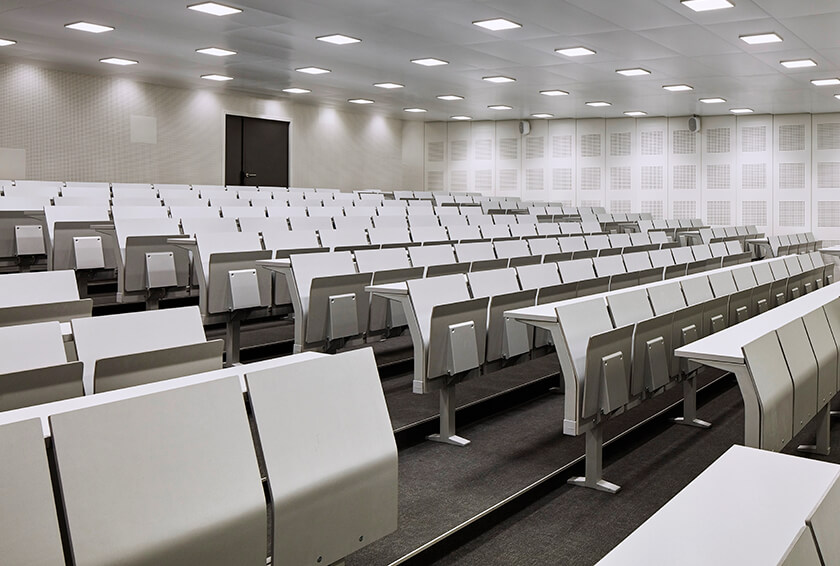 The prestigious French institutes for the high-level training of Public Administration staff gets a new look, and has entrusted the fit-out of its new conference hall to LAMM.
The IRA – Institut Régional d'Administration de Lyon is one of the five French regional administration institutes (together with Lille, Bastia, Metz and Nantes) that takes care of professional training and social promotion in the public sector. In addition to supplying high-level administrative staff for the French civil service, the IRA is organised to take on board and meet the specific needs of the individual bodies in the sector and in the various local areas, providing tailored solutions, and to support those bodies in the professional development of their employees, the lifelong learning of senior management and for activities focused on innovation and change. 
Operative since 1970, the Lyon institute recently underwent redevelopment work, which was entrusted to Molnar Piccinato Sarl d'Architecture, which sums up its project approach with the following significant definition: "Joining you to imagine the places of tomorrow". 
The main elements of the renovation work include the new conference hall, the fit-out of which has been entrusted to LAMM. The choice fell to the E4000 study benches with a fixed writing table, positioned in straight lines and installed on 9-cm-high steps. Designed by Lucci and Orlandini, E4000 is an integrated, continuous seat and table system, the fruit of a study generally aimed at simplification and rationalisation. All the components are practical, hard-wearing and long-lasting, to respond to the specific functional requirements of a classroom environment, integrating technological and multi-media features.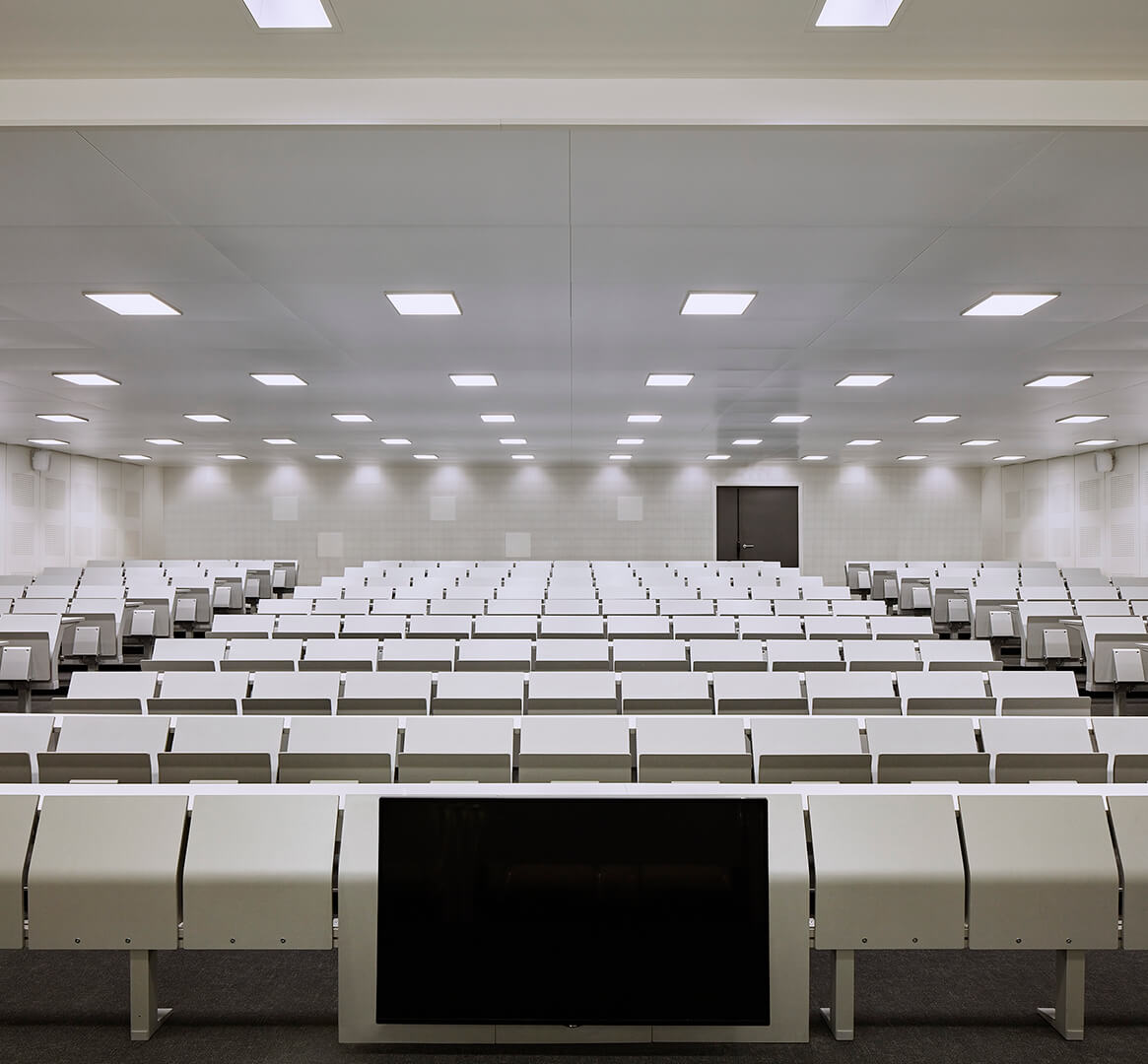 Enhanced by a sophisticated monochrome effect in the shades of silver of the metal frameworks and the HPL laminate finishes of the seats, backs and writing tables, the conference hall teams high standards of functionality, comfort and accessibility with a carefully studied design.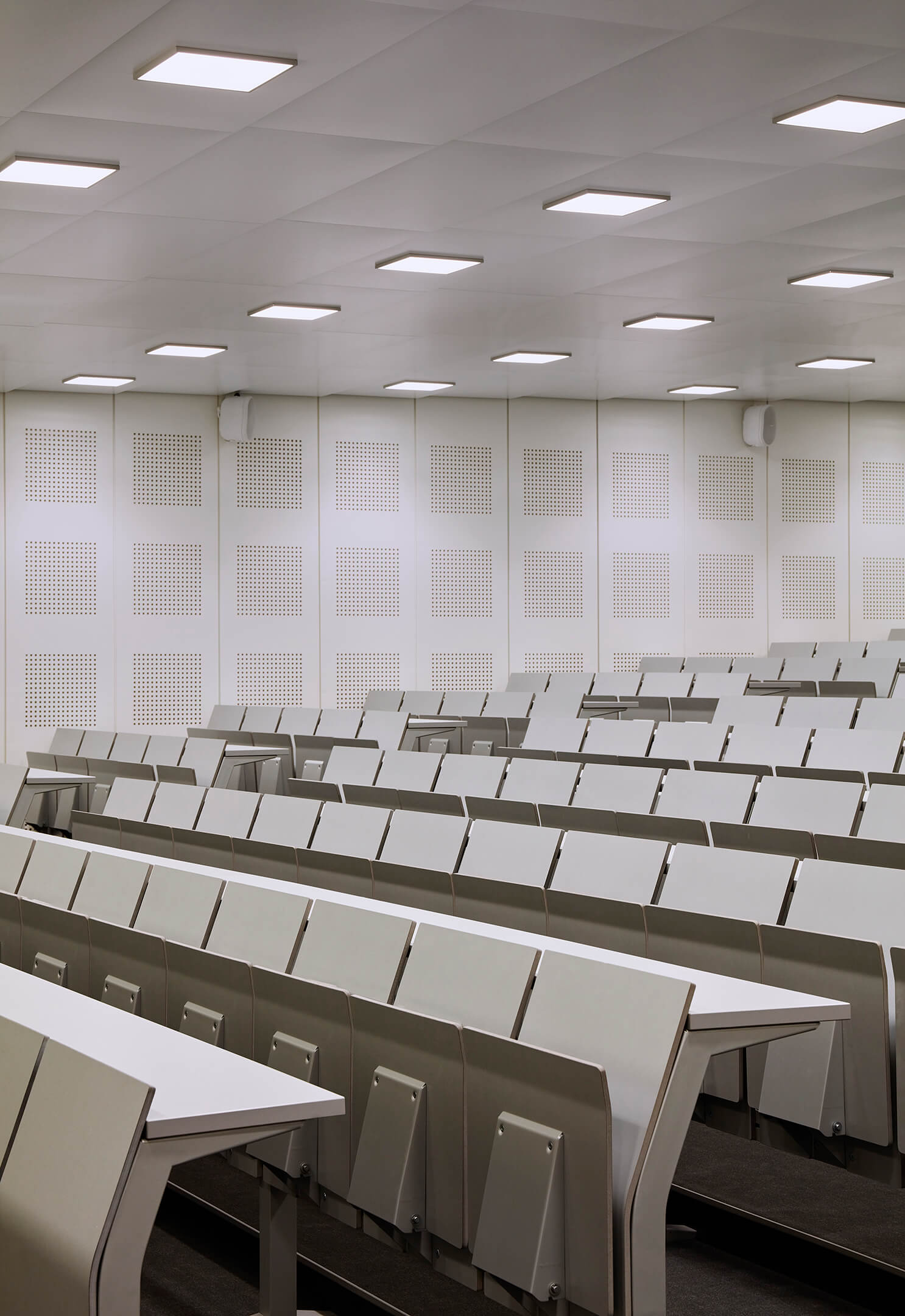 The tip-up seats have an automatic return, while the section of the ergonomic backrests follows the anatomical curve of the spine, guaranteeing perfect comfort. To improve communication, three floor-length front panels have been installed in the middle of the first central row, onto which a large monitor has been fixed facing the desk of the speakers. In the front rows at the sides, greater depth has been left to ensure the writing tables can also be accessed and used by people with disabilities.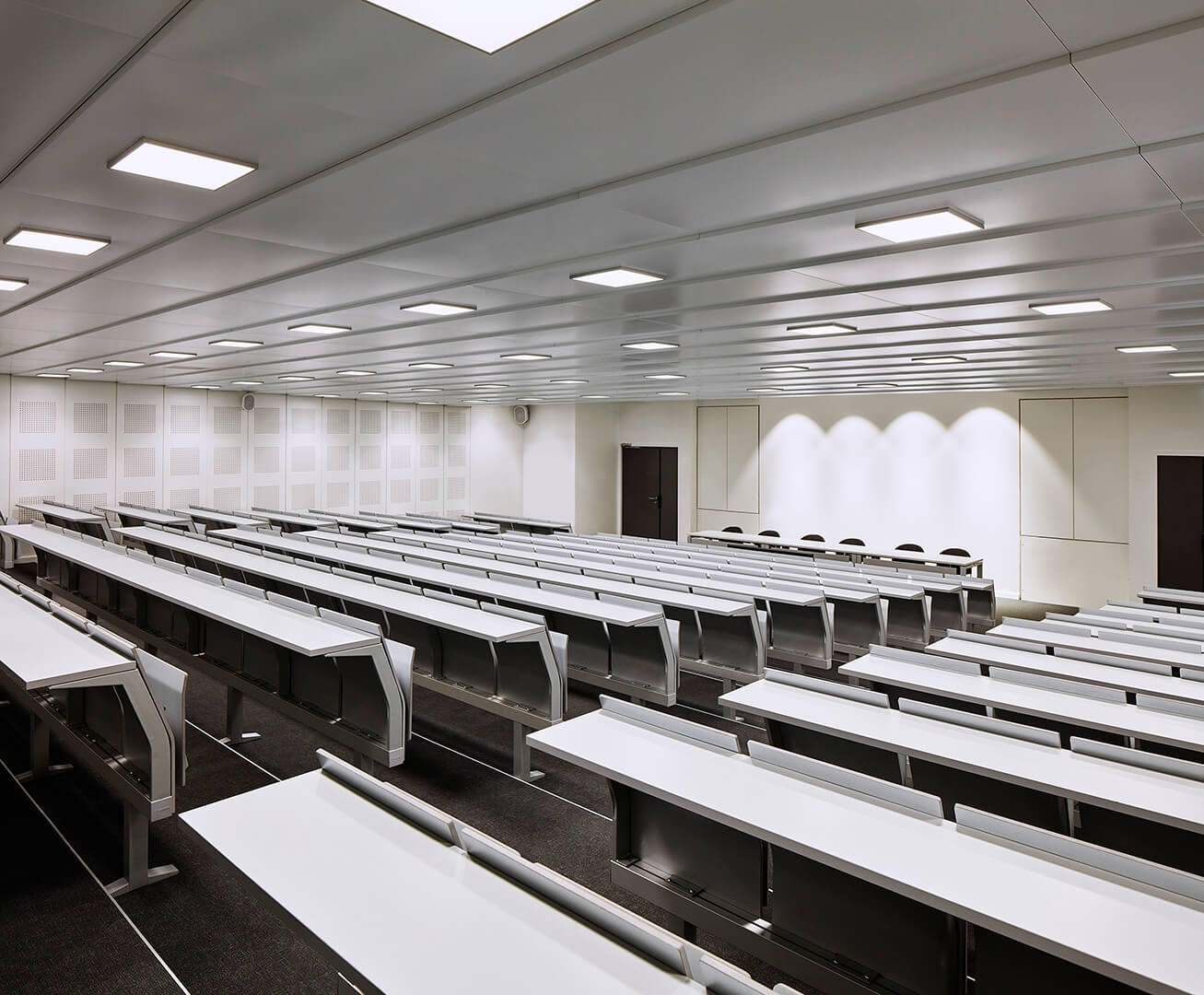 This conference hall fitted out for the IRA in Lyon is the latest in a long list of work carried out by LAMM in France, demonstrating once more the company's excellent relationship with this important market.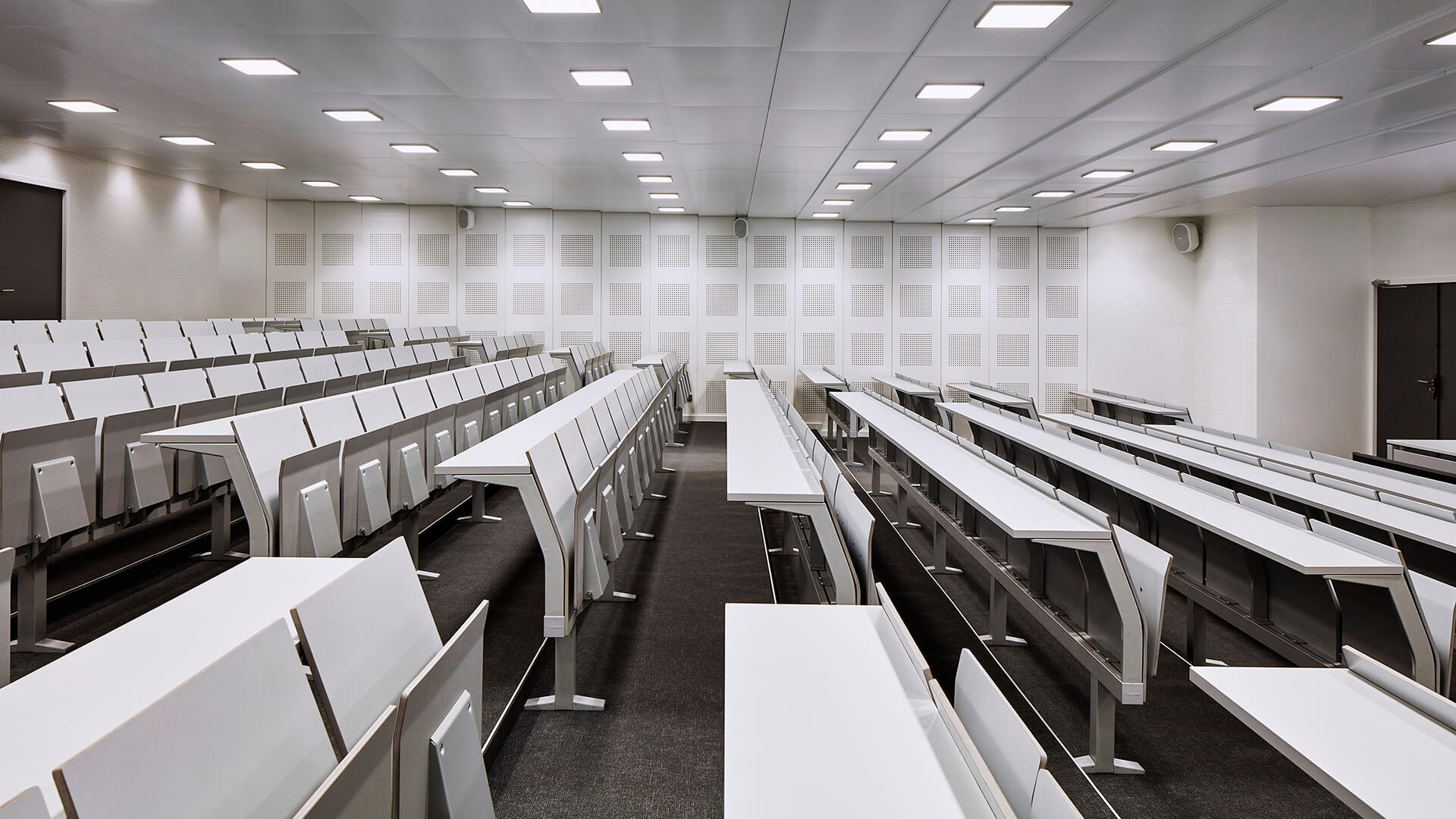 Project IRA – Institut Régional d'Administration de Lyon
Location Villeurbanne (Lyon), France
Year 2018
Client IRA – Institut Régional d'Administration
Architectural project Molnar Piccinato Sarl d'Architecture
LAMM product supplied E4000 study bench, designed by Lucci and Orlandini