16.03.2023
Elegant L213 armchairs "grace" the auditorium of the Megawatt Group's headquarters in Casoria (Naples)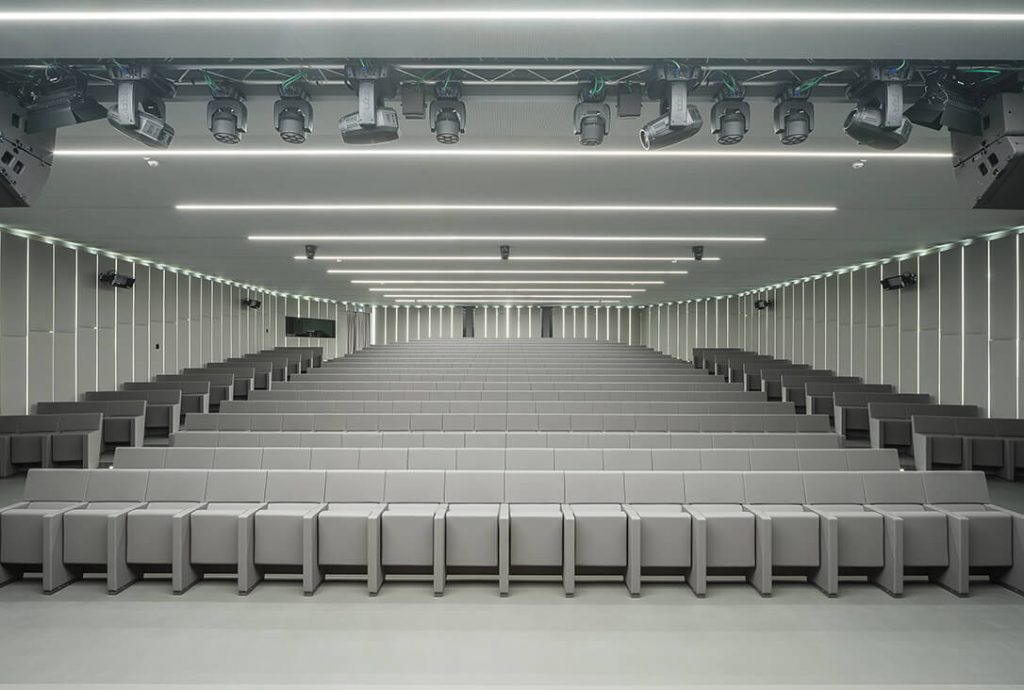 A total of 402 seats, a fixed terrace and a modular tribune were supplied for the historic Neapolitan company, a leader in the electrical sector
Adorning the auditorium of the new conference centre of the Megawatt Group, a historic Neapolitan company and leader in the electrical sector with more than forty years of experience and thirteen divisions including industrial automation and building automation, air-conditioning, smart home solutions, renewable energy sources and designer lighting, are the minimalist design and elegant style of the L213 armchair.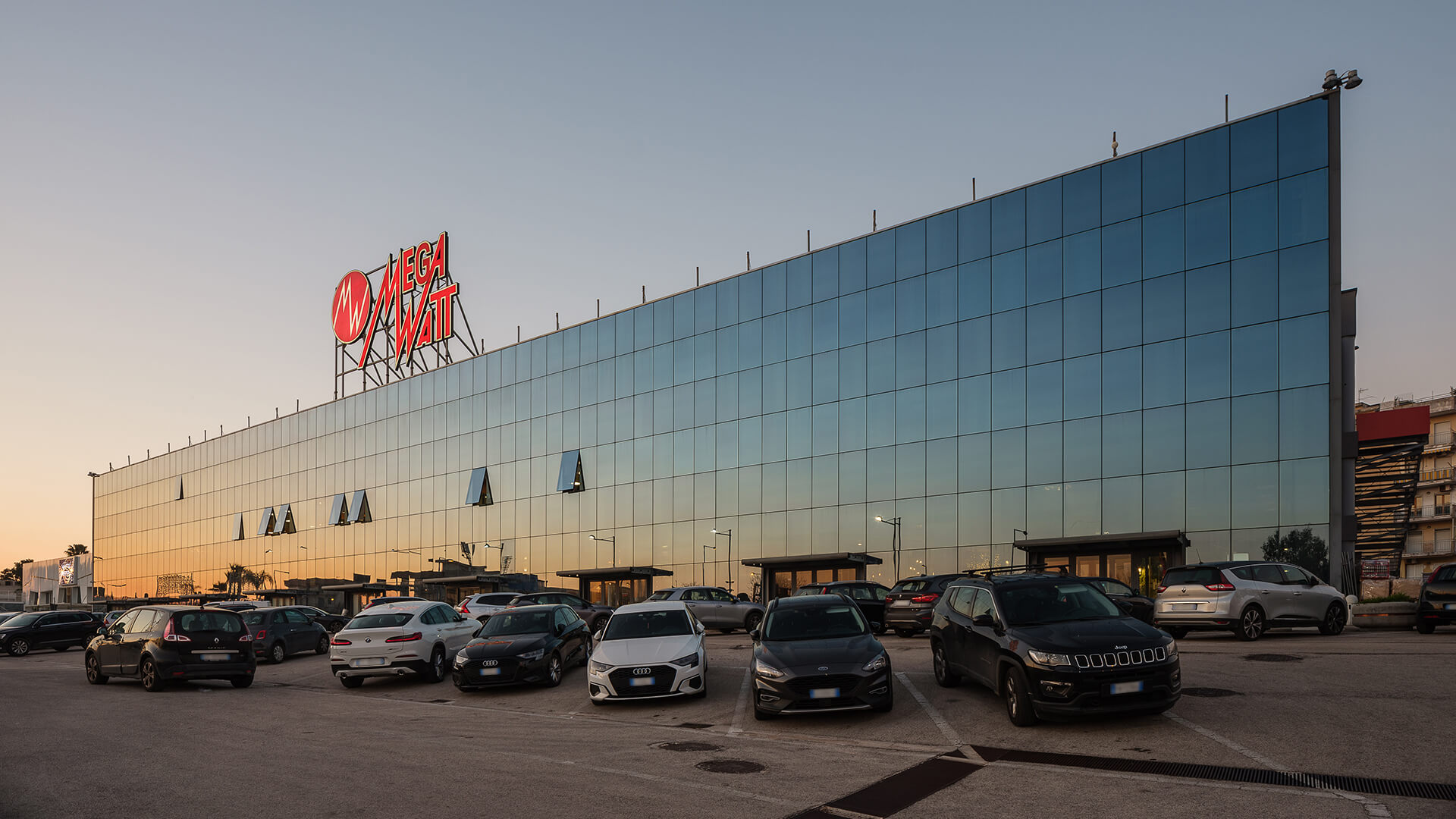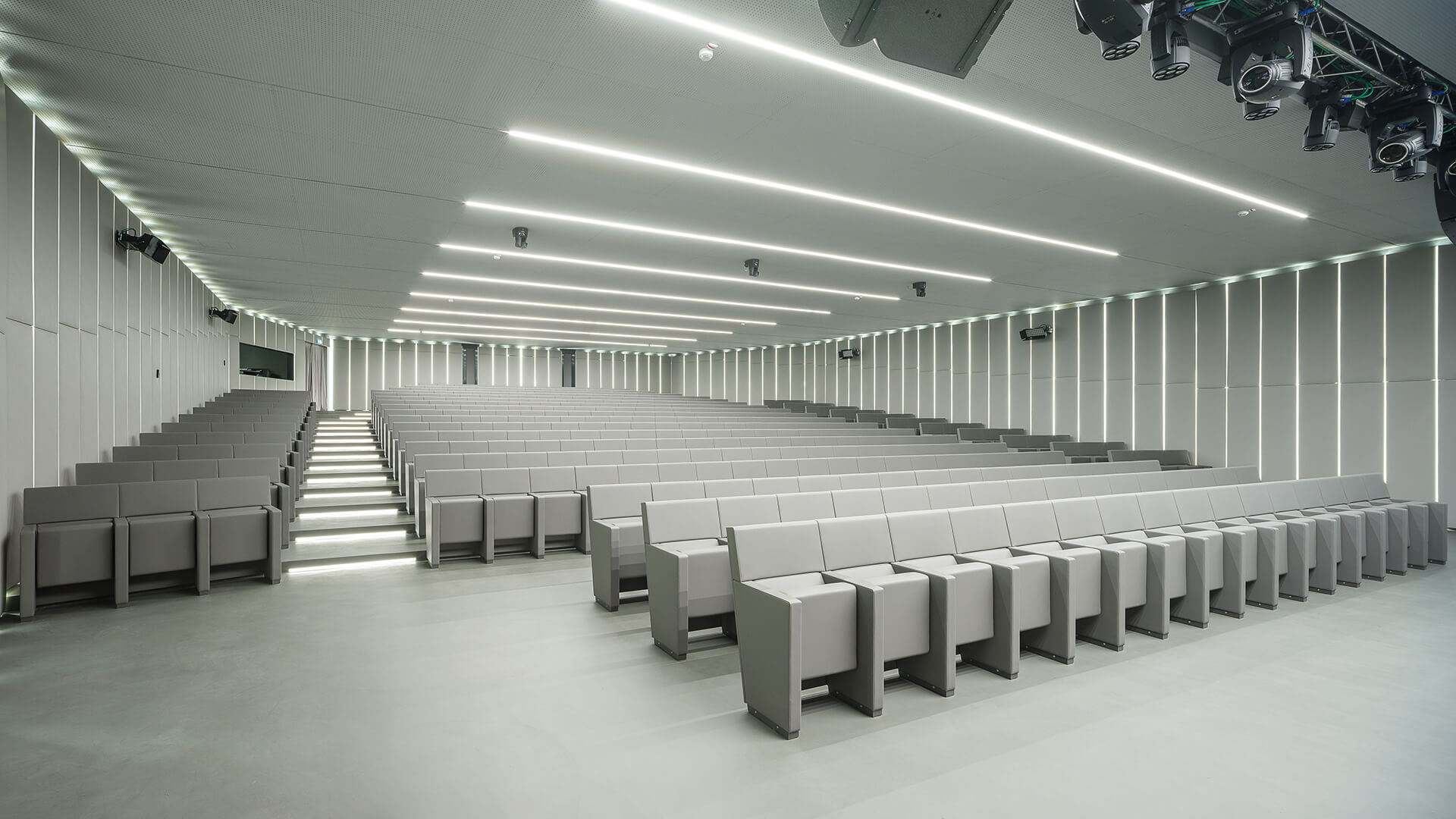 For the company's headquarters—home to the largest showroom of lighting fixtures in Southern Italy—a new wing has been built, the centrepiece of which is the auditorium: a state-of-the-art setting with a large led wall, a control room and 402 seats. Overseeing the design of the new setting were Sag Architettura – Giancarlo Scognamiglio Architettura and Maurizio Del Vecchio.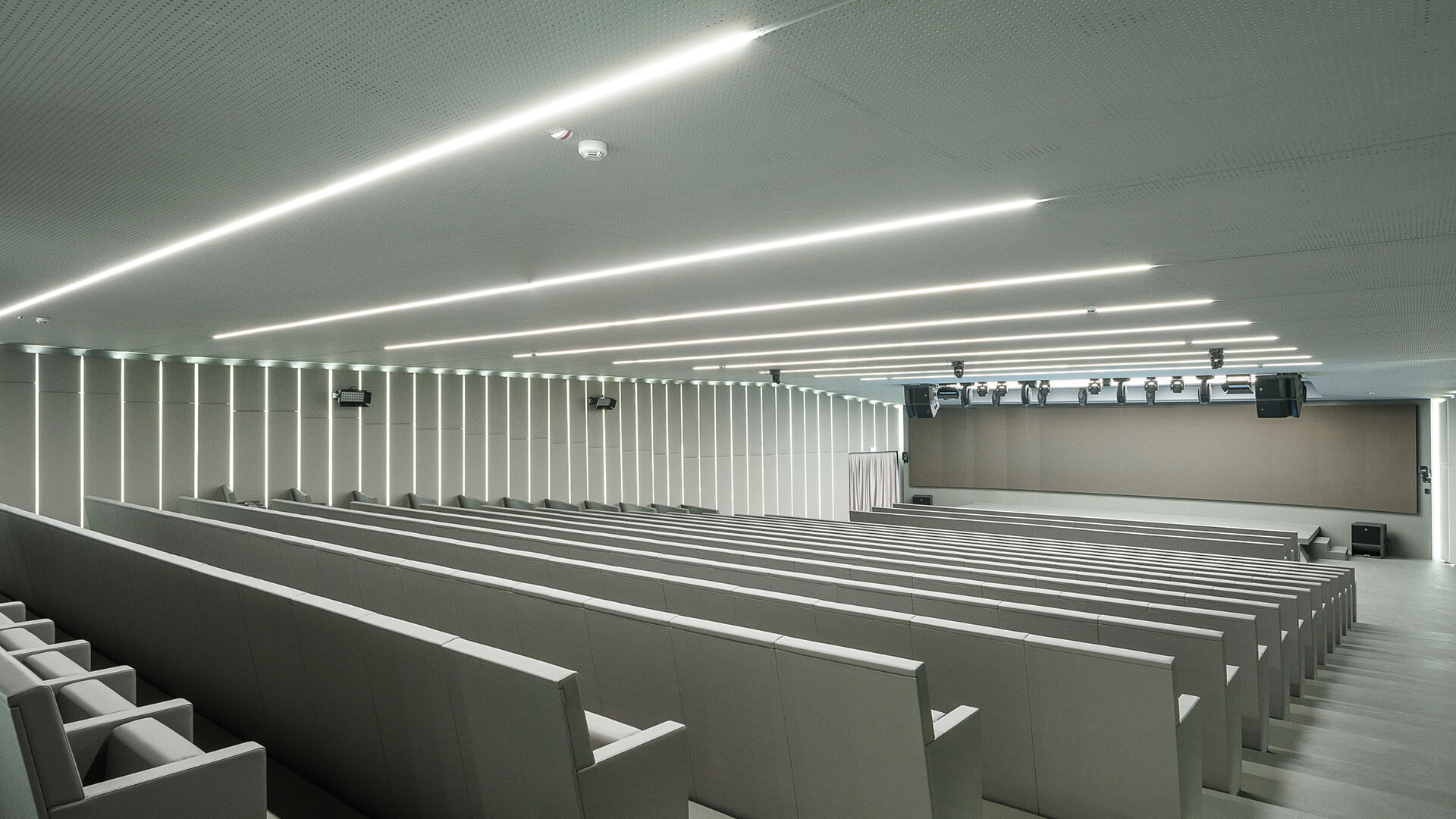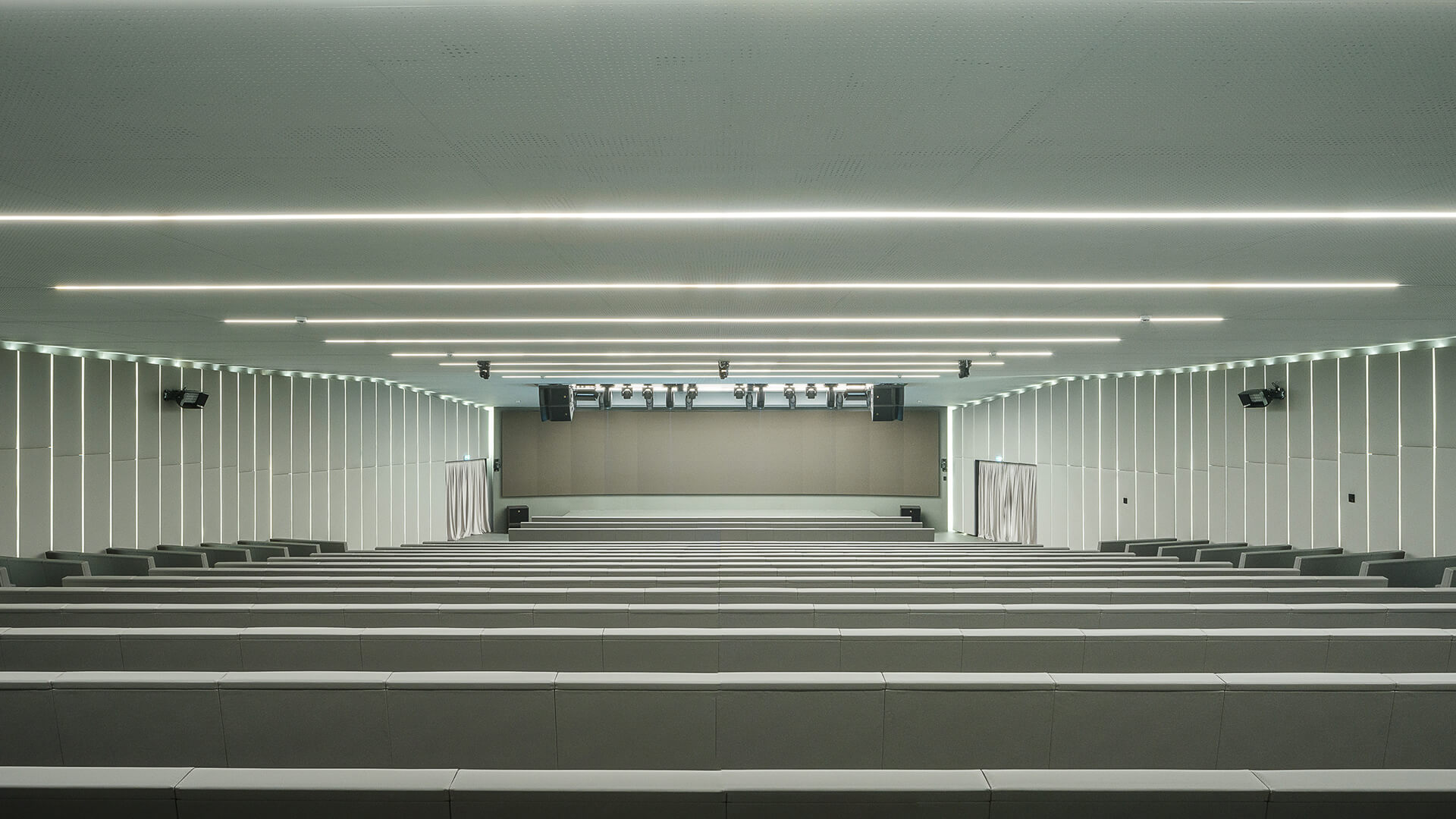 The large auditorium in the Casoria-based headquarters was fitted out with a fixed terrace and a modular tribune designed and supplied by LAMM. Elegant and fully upholstered L213 armchairs were chosen for the auditorium. The sides, seat, backrest and seatback are upholstered in grey faux leather. Installed in straight, tiered rows, the chairs ensure maximum comfort, even for prolonged periods, thanks to the coordinated inclination of the seat and backrest.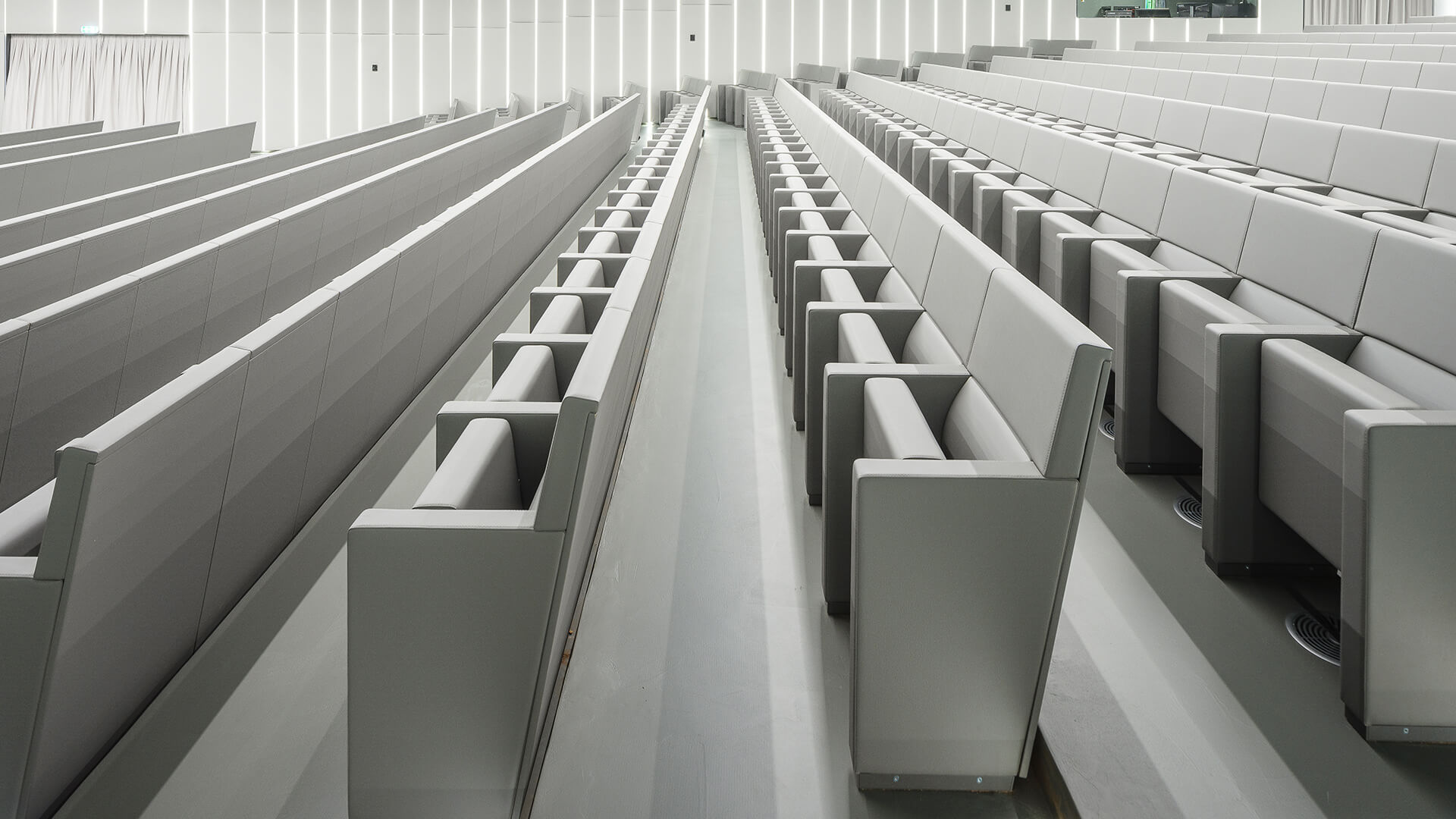 Here, minimalist design, elegant style, ergonomics and maximum comfort combine to grace the auditorium of the Campania-based company which, for years, has been a leader in its sector. Completing the supply is a fixed terrace around 270 m2 in size, whose metal frame is suitable for arranging and fixing the armchairs. The terrace, like the rest of the auditorium, has three-layered resin flooring. The tribunes in the stage area (26 m2) and small technical room have the same metal structure and floor covering.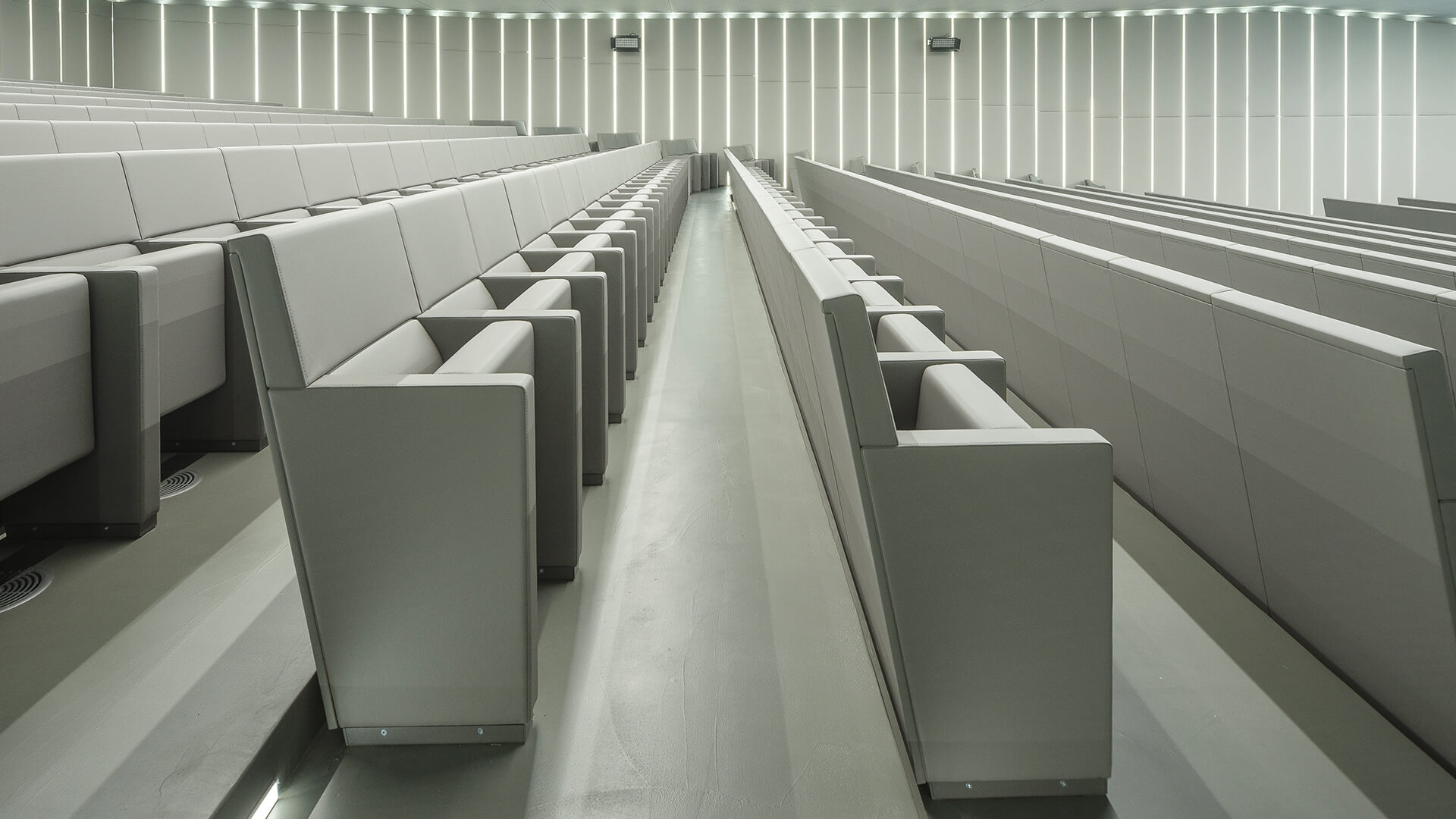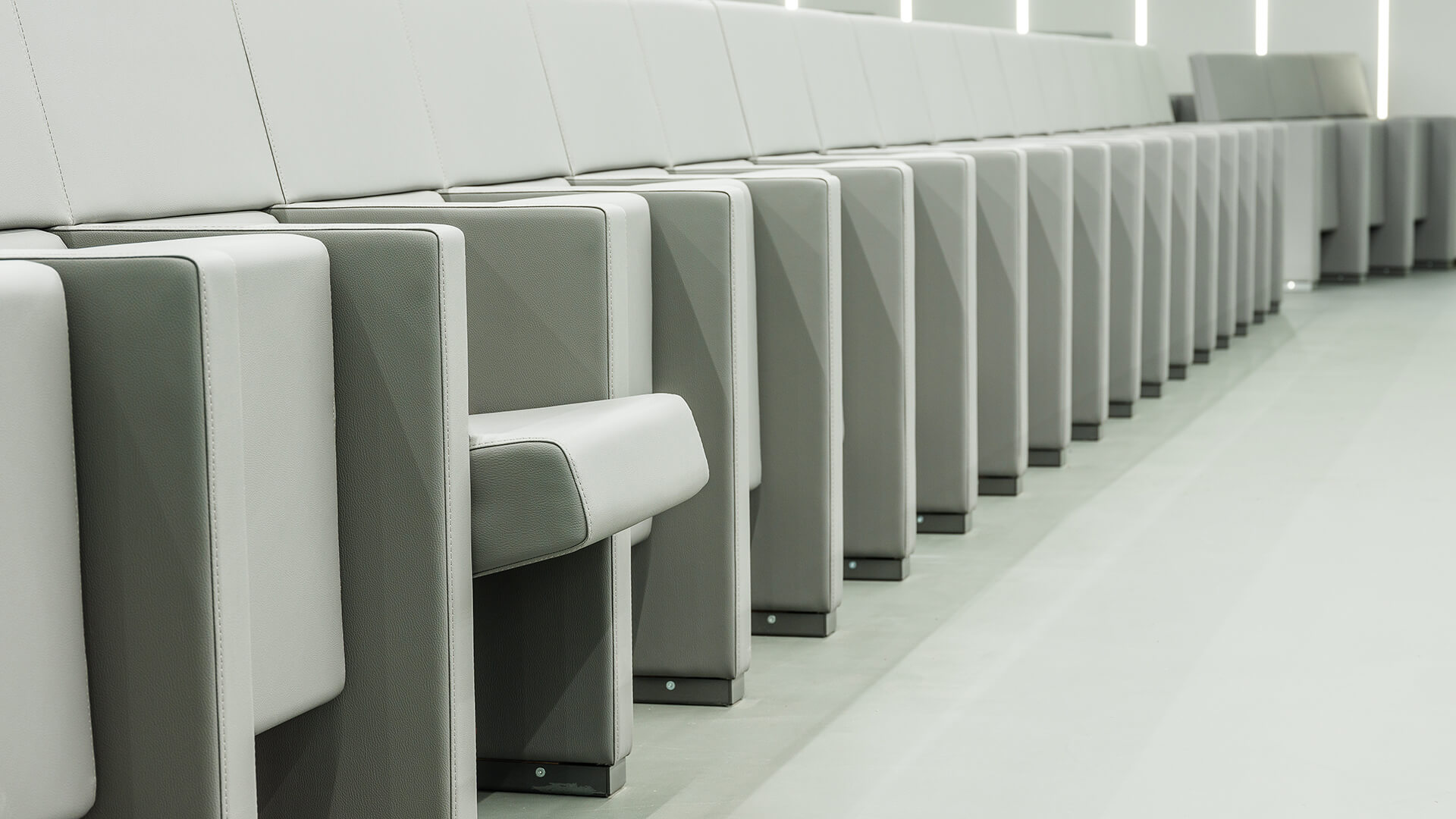 Project: Megawatt S.p.A. – Conference centre
Location: Casoria (NA), Italy
Architect: Sag architettura Srls – Giancarlo Scognamiglio Architettura
Year: 2022
LAMM supply: 402 L213 armchairs
fixed terrace
modular stage platform
Photos: Mario Ferrara