28.06.2022
The F50 seats add a touch of elegance to the auditorium in the new management centre of Banca Credito Cooperativo Centro Calabria in Catanzaro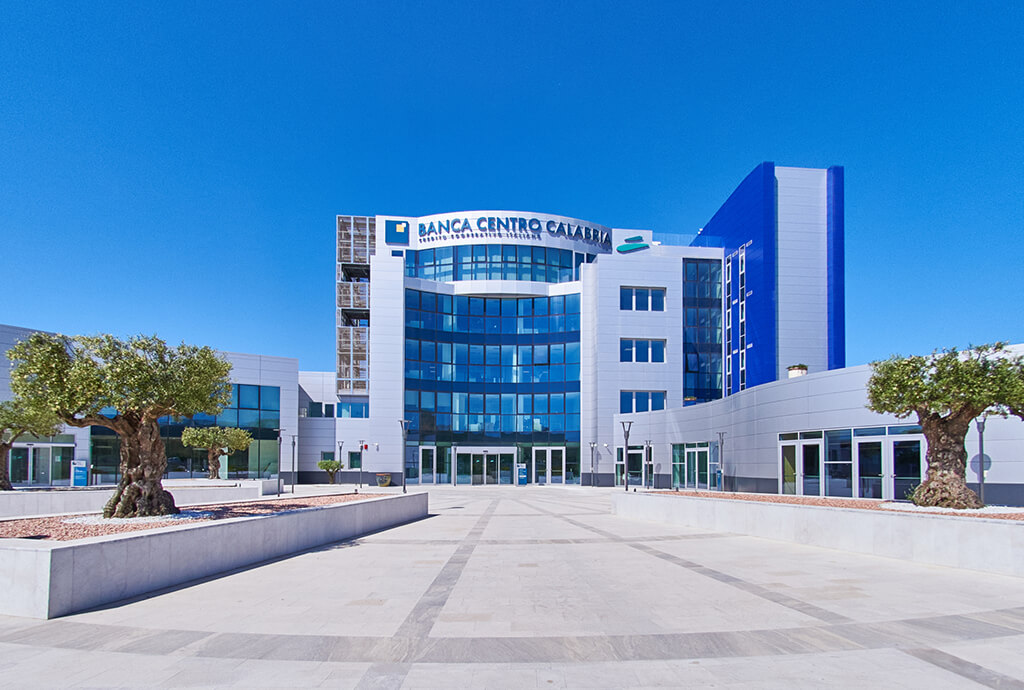 The seating, in a bold burgundy colour, helps create a warm and welcoming atmosphere, meeting the specific needs of the design with flexibility
The new regional central office of the Banca di Credito Cooperativo Centro Calabria has been set up in Catanzaro. The banking group has been going through significant growth and is ranked 165th in the "World Cooperative Monitor", a research report by Euricse and the International Cooperative Alliance that looks at the largest cooperatives worldwide. The new headquarters is modern and functional, and responds to the company's growth prospects, as confirmation of the ambitions of the management of the Germaneto district. It is located not far from the Calabria Regional Government offices and the "Magna Græcia" University.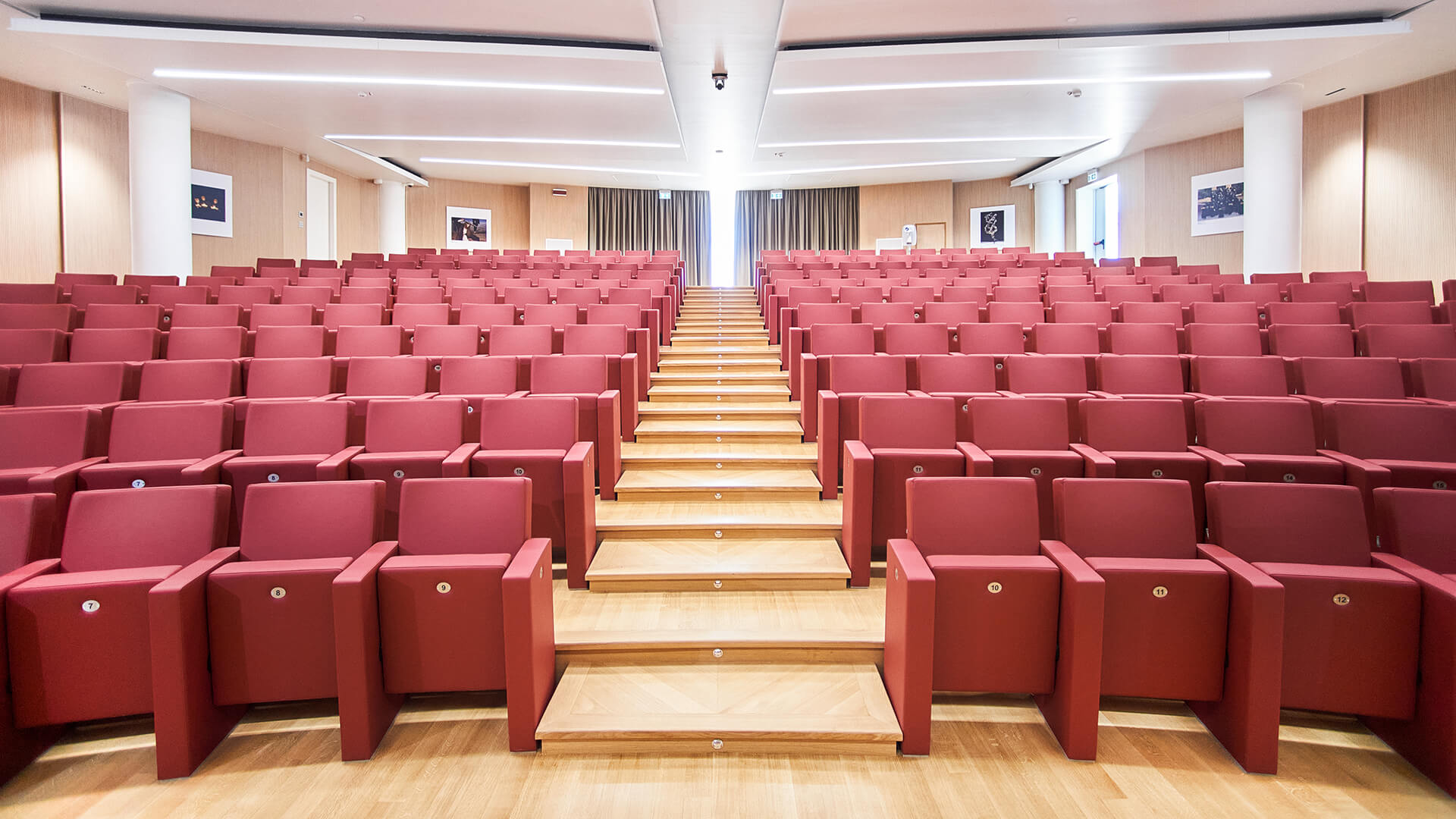 A setting that boasts comfortable well-lit spaces, focused on the well-being of staff and clients visiting the new headquarters. The layout of the premises is in line with modern trends, in that it comprises not only offices but also breakout zones, including a fitness area. The Alexis auditorium is impressive in terms of size, placed within a separate cylindrical structure, highlighting the functional importance of the large hall.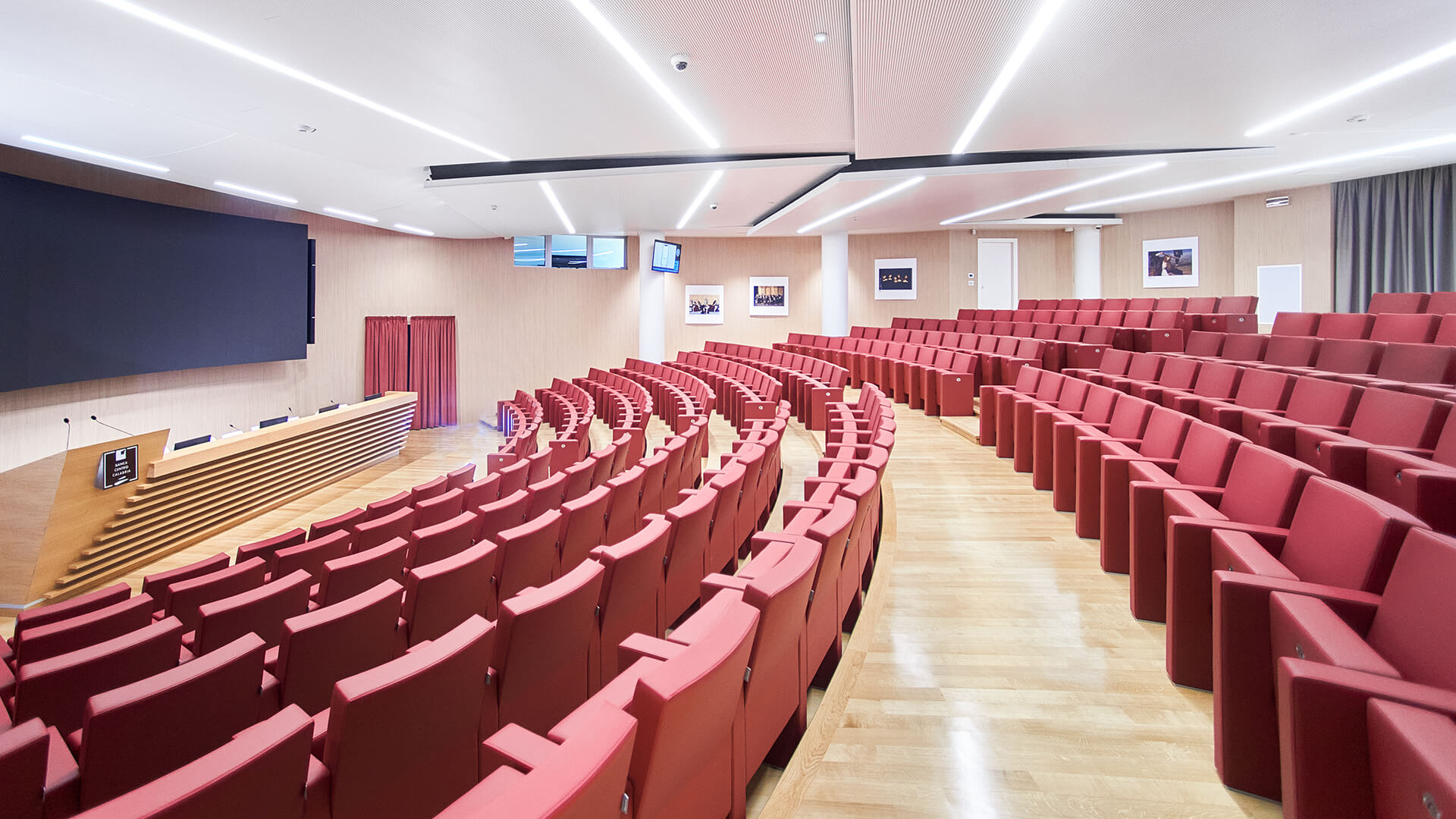 In the new auditorium comfort and style meet versatility, ergonomics, the option of customisation and the broad range of accessories that characterise LAMM seating. The F50 seats were chosen in particular as they were created to furnish and offer functionality for conference rooms, auditoriums and multi-purpose spaces, designed to respond to diverse and specific design needs.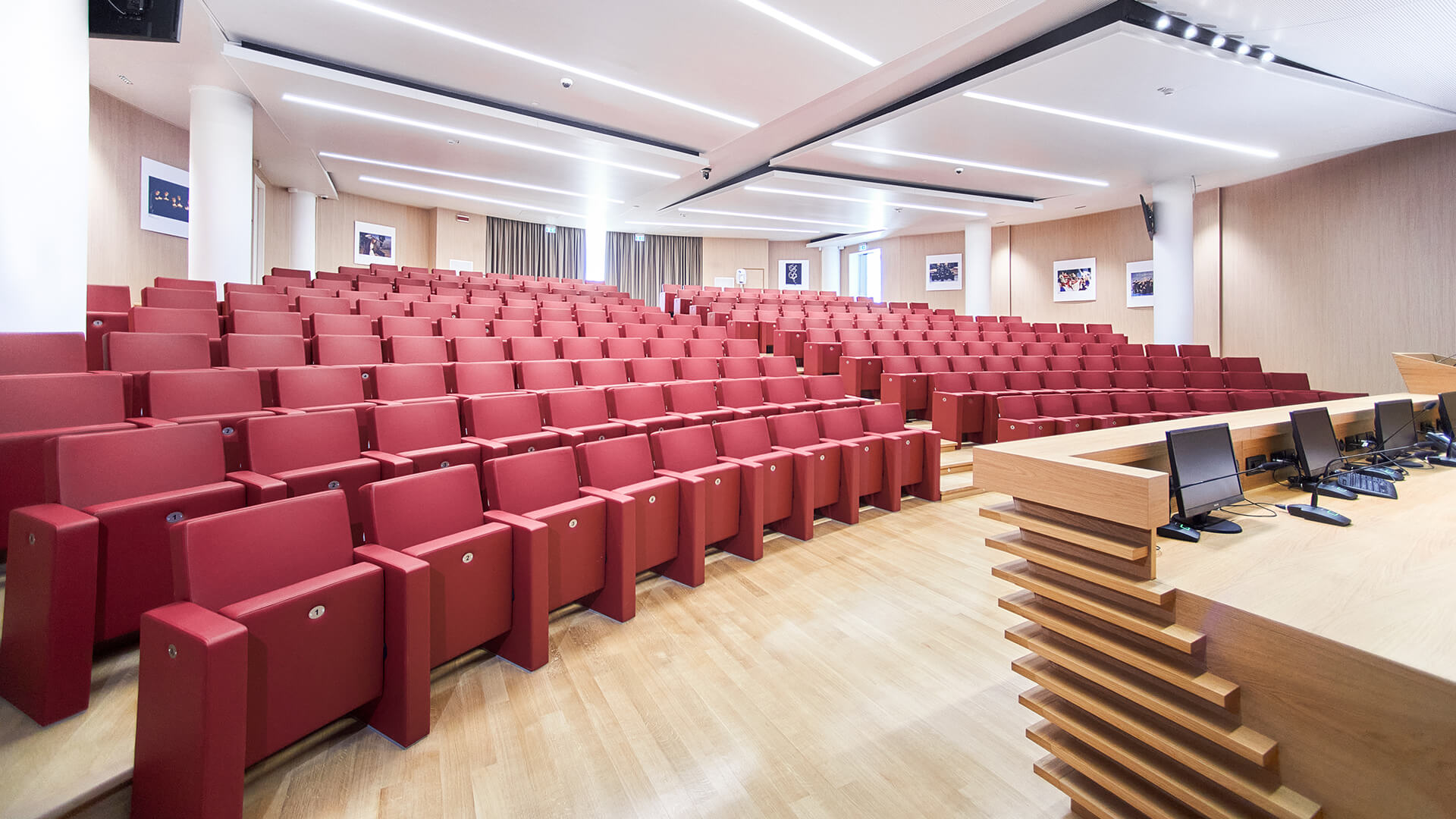 238 chairs were supplied, arranged in curved rows on steps (they can also be set up on horizontal or sloping surfaces, as well as in straight rows). Fully padded with a silver painted frame, upholstered in "Extrema AU" faux leather, the seating brightens up the room. The seats also feature a means of identifying the rows, as well as being numbered. The colour – a bold burgundy – blends with the wooden flooring and with the inviting space, adding definition to a cosy, stylish and welcoming setting.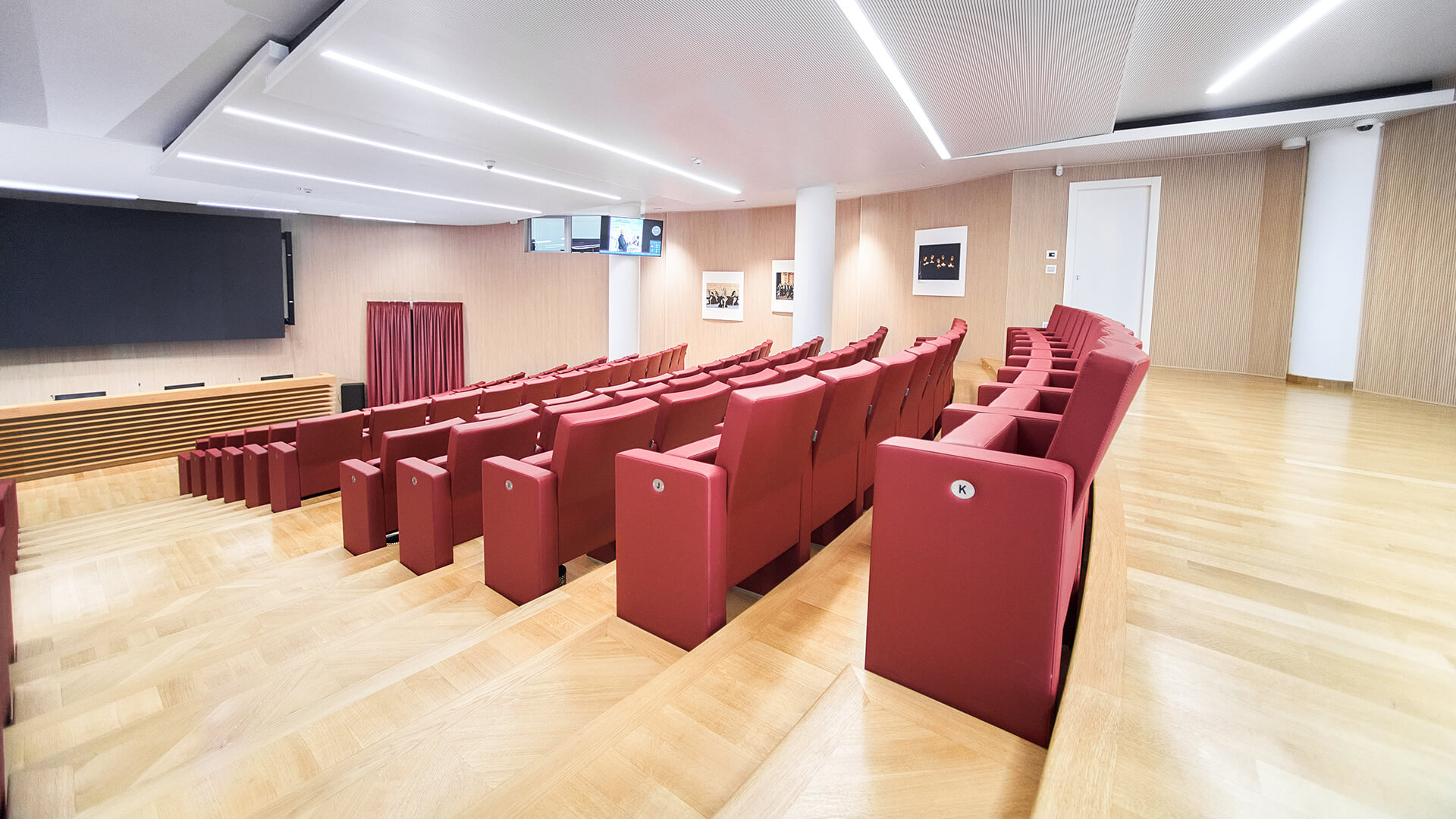 Project: Banca di Credito Cooperativo Centro Calabria
Location: Germaneto (CZ), Italy
Client: Credito Cooperativo Centro Calabria Soc. Coop.
Year: 2021
LAMM supply: 238 F50 chairs