13.03.2018
L213 and On Time for CEFLA Finishing headquarters in Imola (Italy)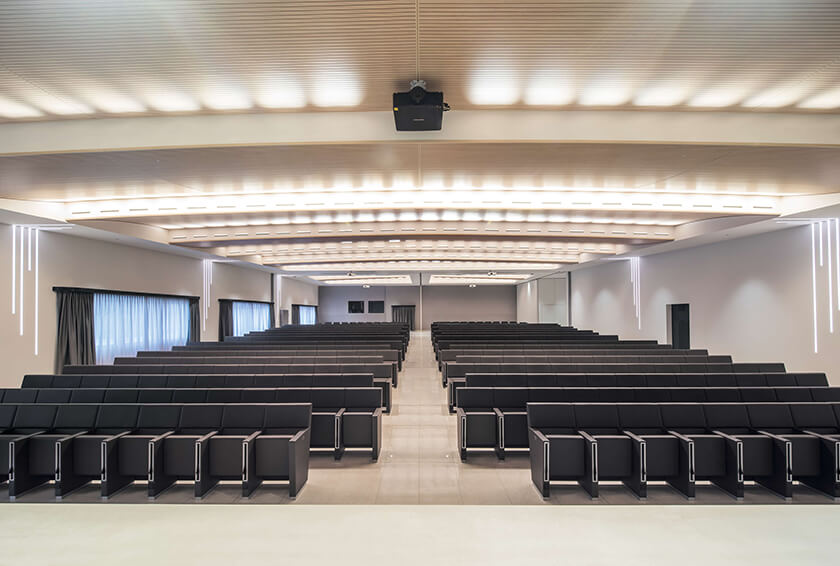 Design, comfort and great versatility for LAMM seating systems, which meet
specific project needs through custom solutions. 
Experience, expertise and spirit of innovation are key features of CEFLA, a large multibusiness group well established worldwide with production plants in China, Russia and United States, whose strength lies in its diversity.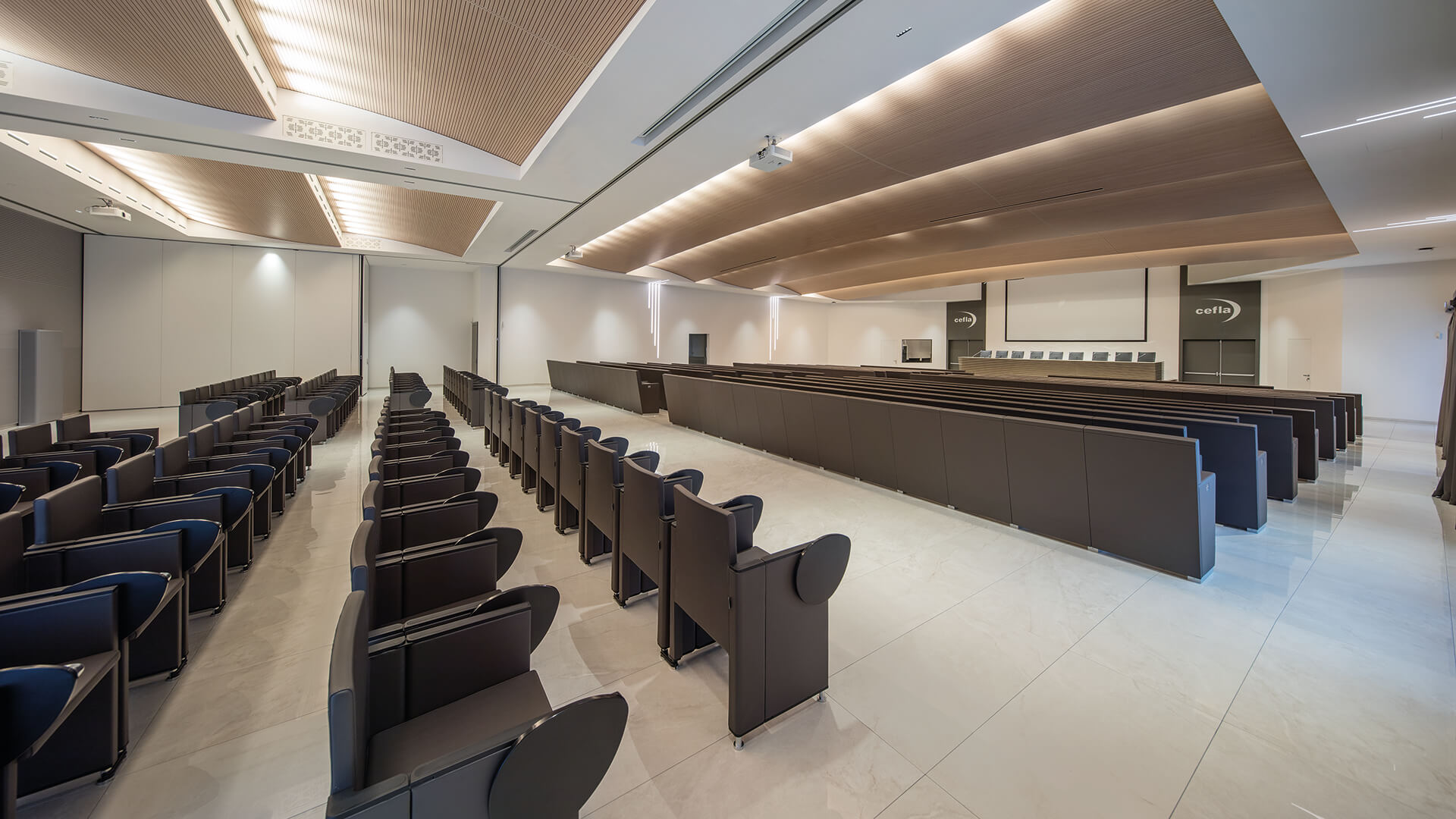 The building housing the headquarters in Imola, designed by the Civil Engineering Associated Study TB – Federica Tabanelli e Marco Bartolozzi, stands out for the original reticular inclined structure surrounding the dark glass shell, which protects the offices. Inside, the wide multi-purpose conference area is designed to meet different use requirements by means of manoeuvrable walls. The front part of the room can be separated by the back part, which can also be split into two smaller spaces.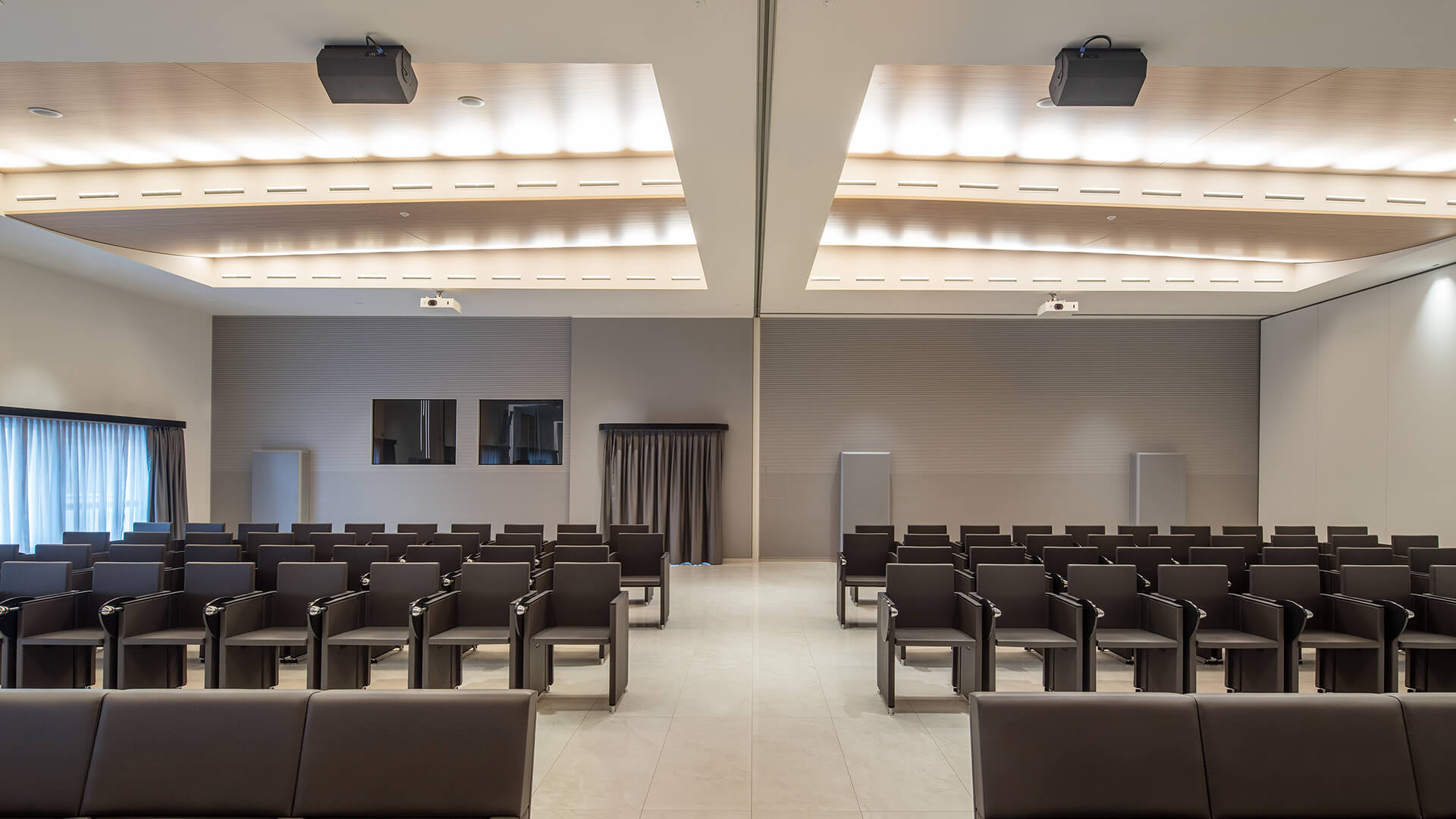 These spaces are equipped with different arrangement solutions such as LAMM L213 and On Time seating systems.
The 370 L213 auditorium armchairs, characterised by the essential design and the linearity of the modules, are fixed to the steps and arranged in straight rows with a distance of 55 cm. Supplied in the straight side version and upholstered with brown eco-leather, the seats are fitted with a foldaway tip-up writing tablet with anti-panic movement and with a socket placed in the lower part of the armchair.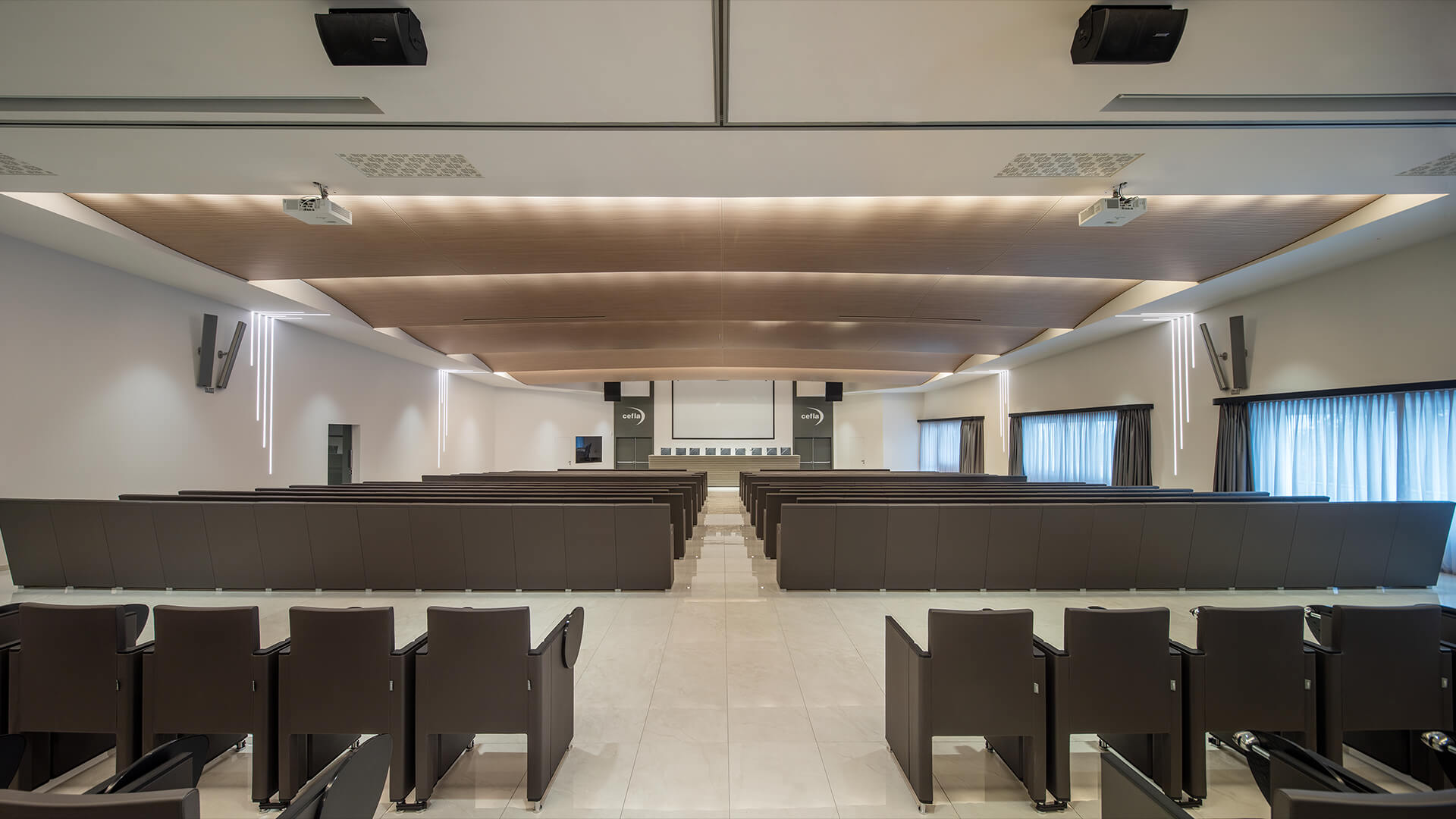 The multipurpose spaces at the back of the room are provided with On Time tip-up armchairs with interlocking foldaway writing tablet. Designed to meet the requirements of multifunctional premises, On Time is characterised by an exclusive movement system that, whilst maintaining high levels of comfort, allows seat and sides to fold up on the backrest, thus reducing its size to only 20 cm, to be easily moved when not in use. The installation has been completed with LAMM dollies to stack and move the closed armchairs.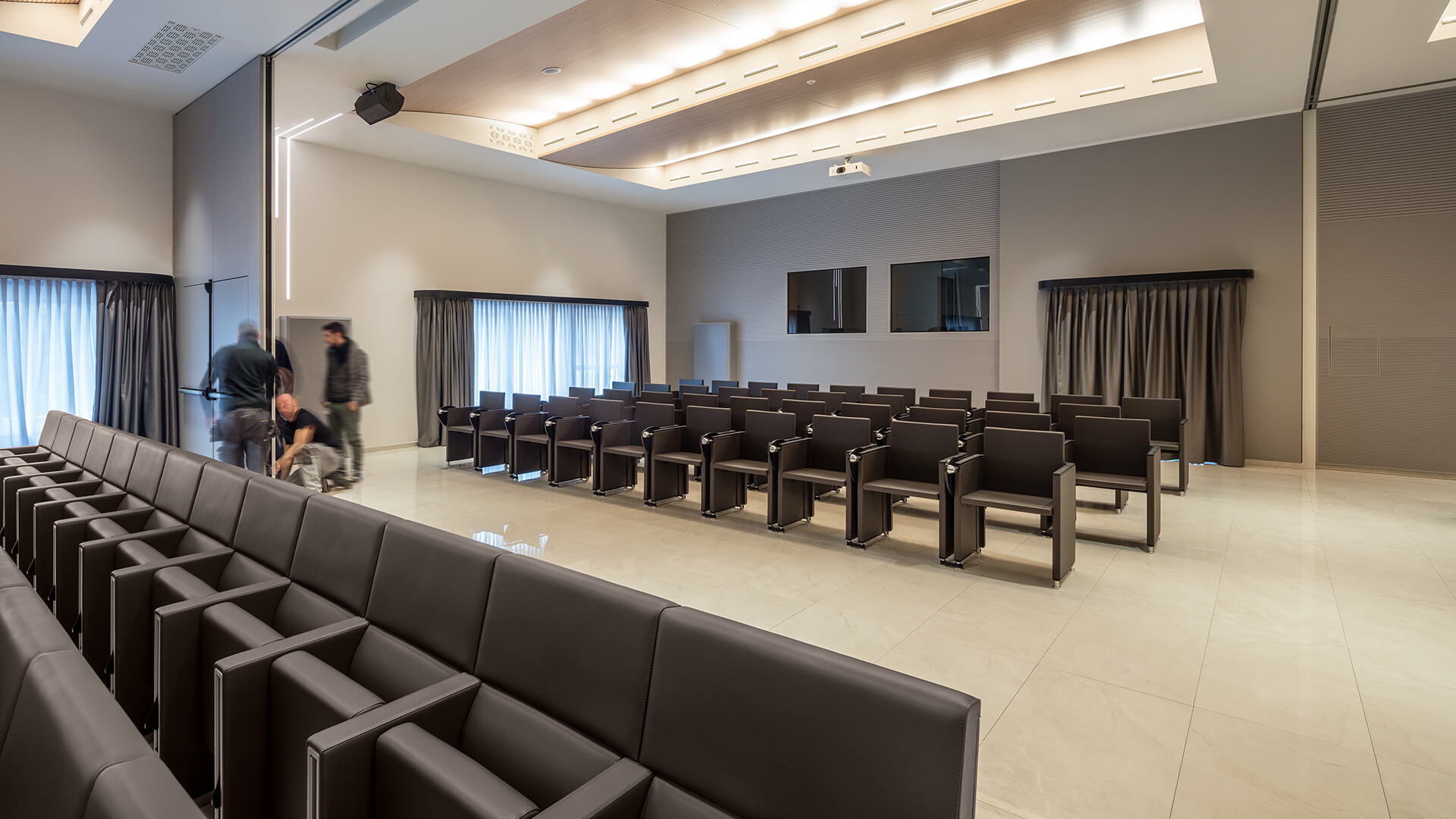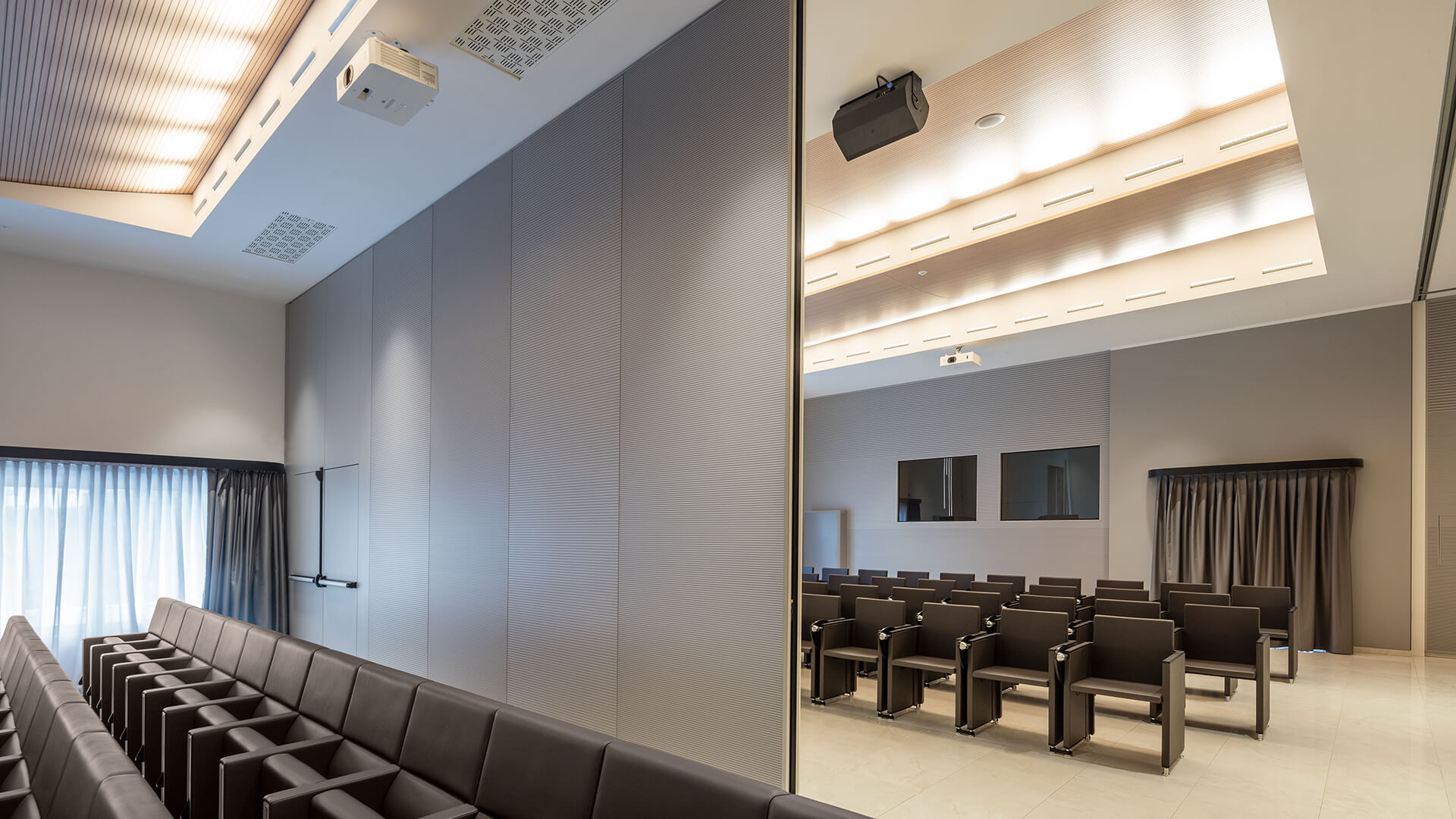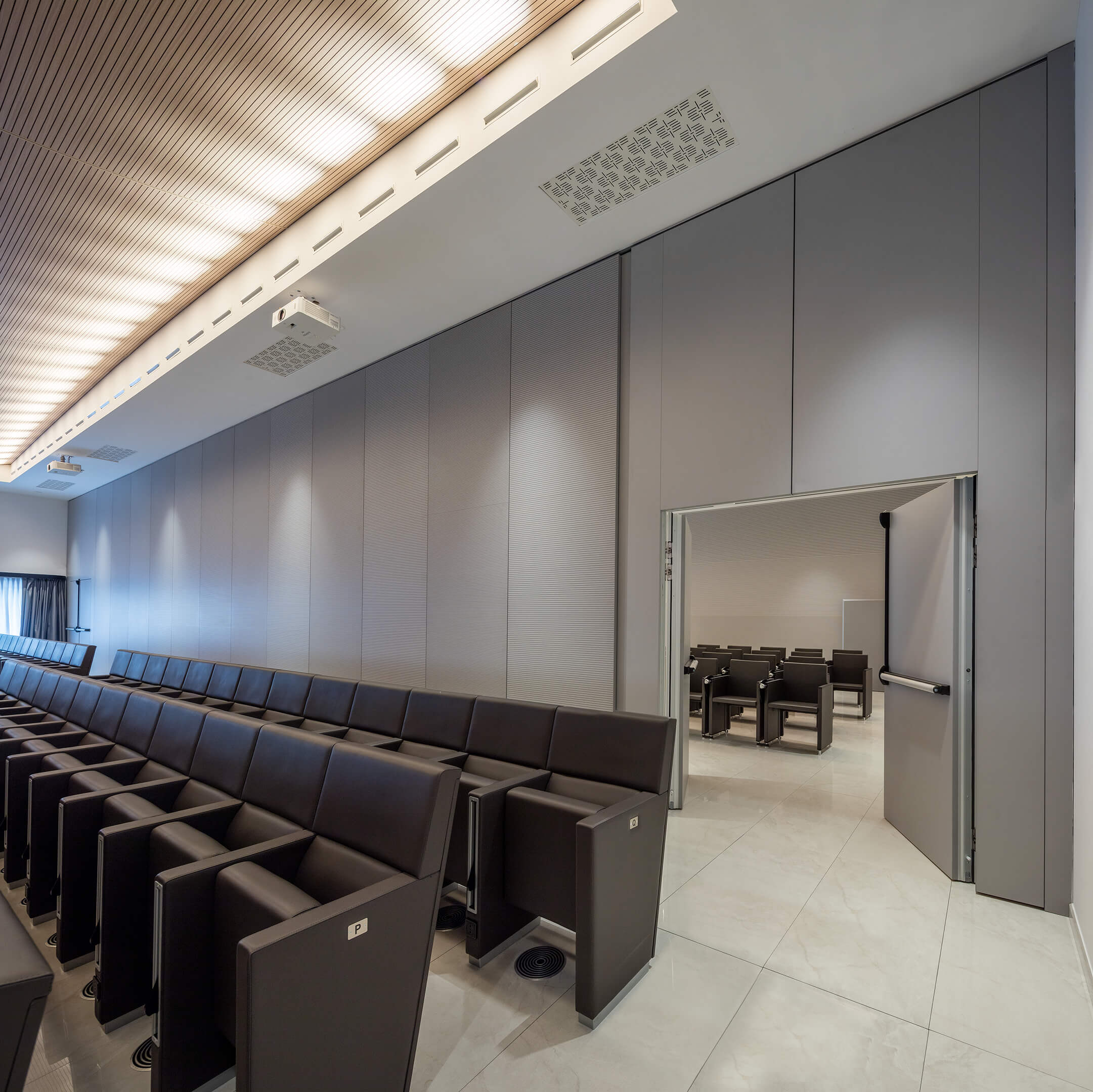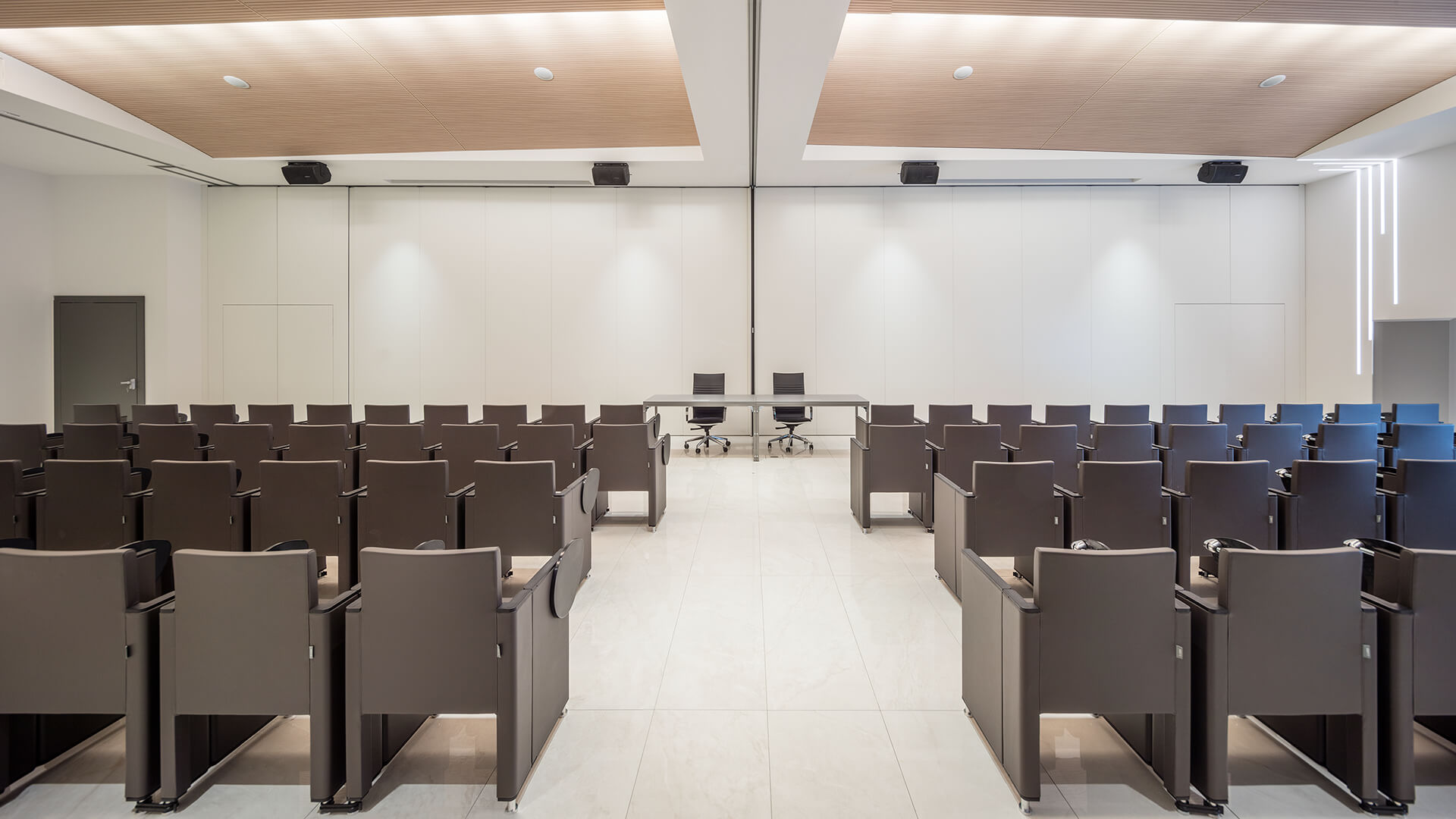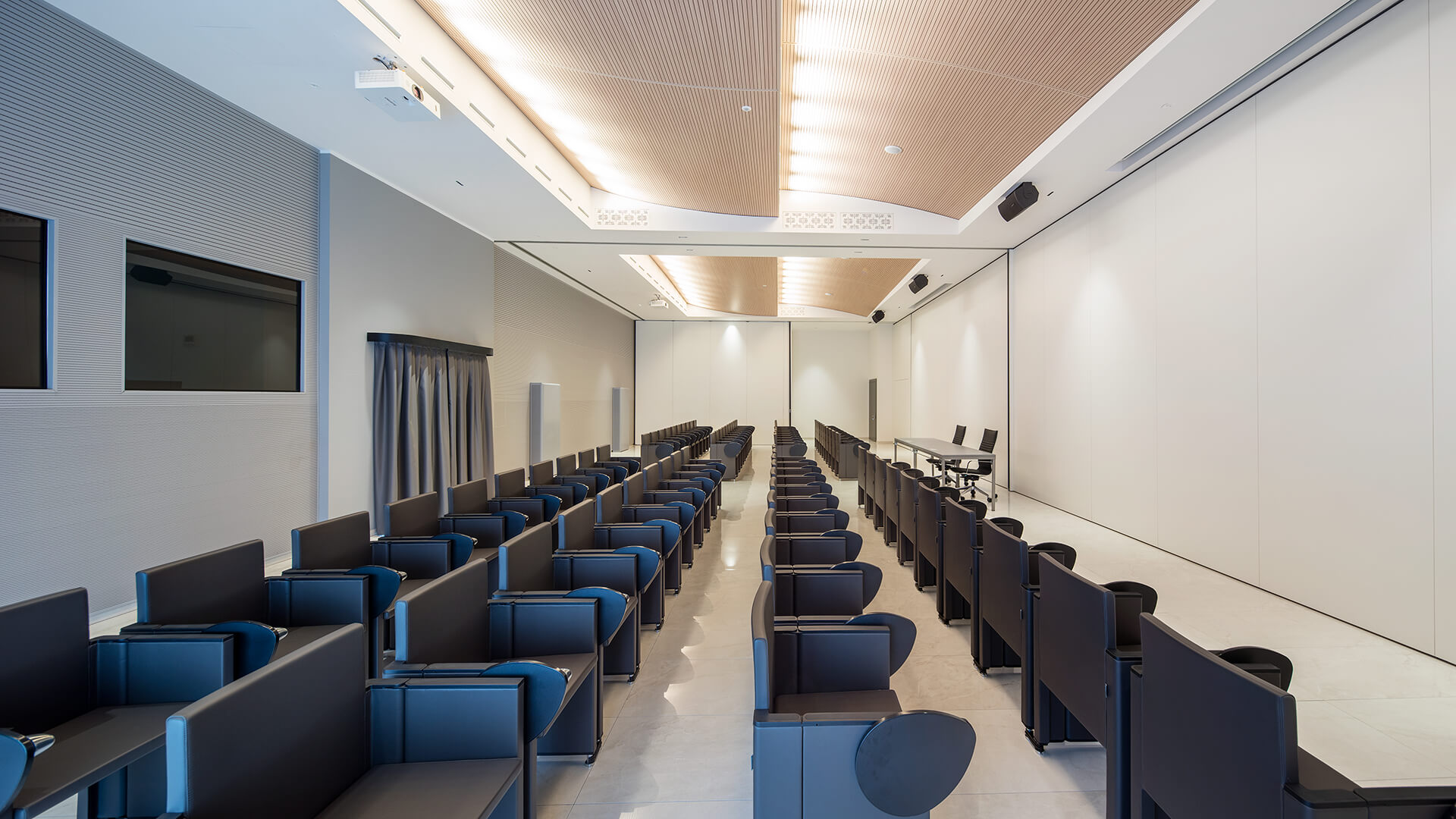 Project CEFLA Group
Location Imola, Bologna – Italy; Via Bicocca 13/a headquarters
Year 2017
Project Civil Engineering Associated Study TB – Eng. Federica Tabanelli and Eng. Marco Bartolozzi
LAMM System L213 + On Time