05.03.2020
L213 armchairs for the auditorium of Bayer France headquarters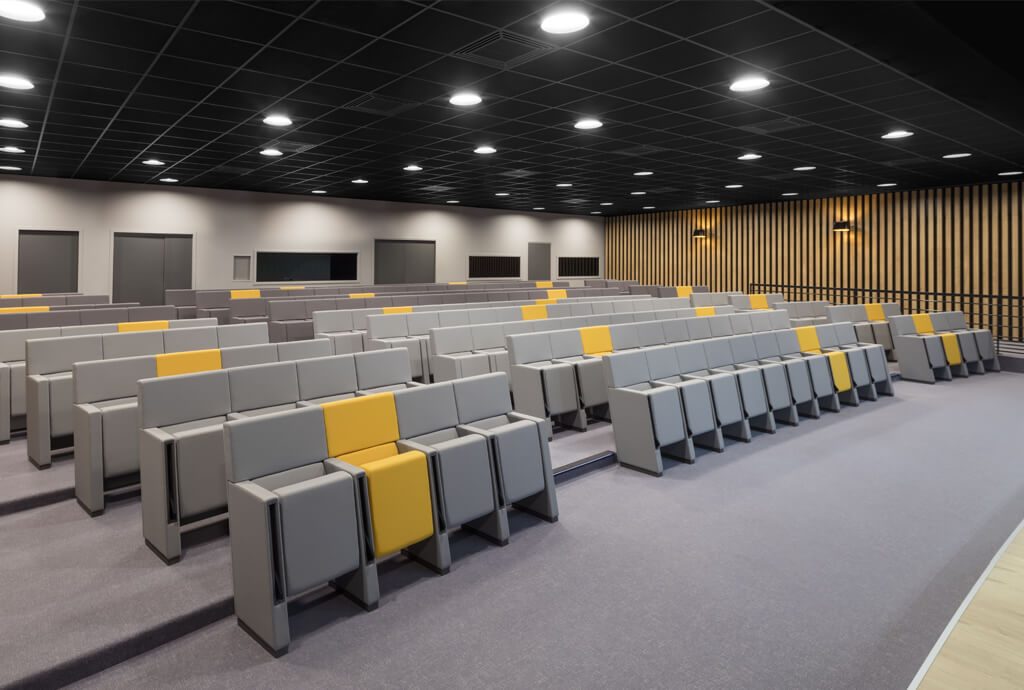 The linearity and neatness of L213 armchairs, interpreted by an interior design project, which focuses on the colour combination of the facings, characterise the new auditorium and underline the great versatility of LAMM's offer
Bayer France is the transalpine company of the Bayer group, a global player with over 150 years of history and experience in the field of life sciences. Its activity is focused on pharmaceutical, consumer and animal health sector, as well as crop science sector.
To get an estimate of its influence on the business world, note that in 2018, the group included 420 consolidated companies in 90 countries all over the world, for over 117 thousand employees. It also generated revenues of 39.6 billion euros and invested 5.2 billion euros in research and development. The Bayer France headquarters are located in Lyon in a modern building complex characterised by a high transparency structure near the large park surrounding Fort de Vaise, along the western bank of the river Saona.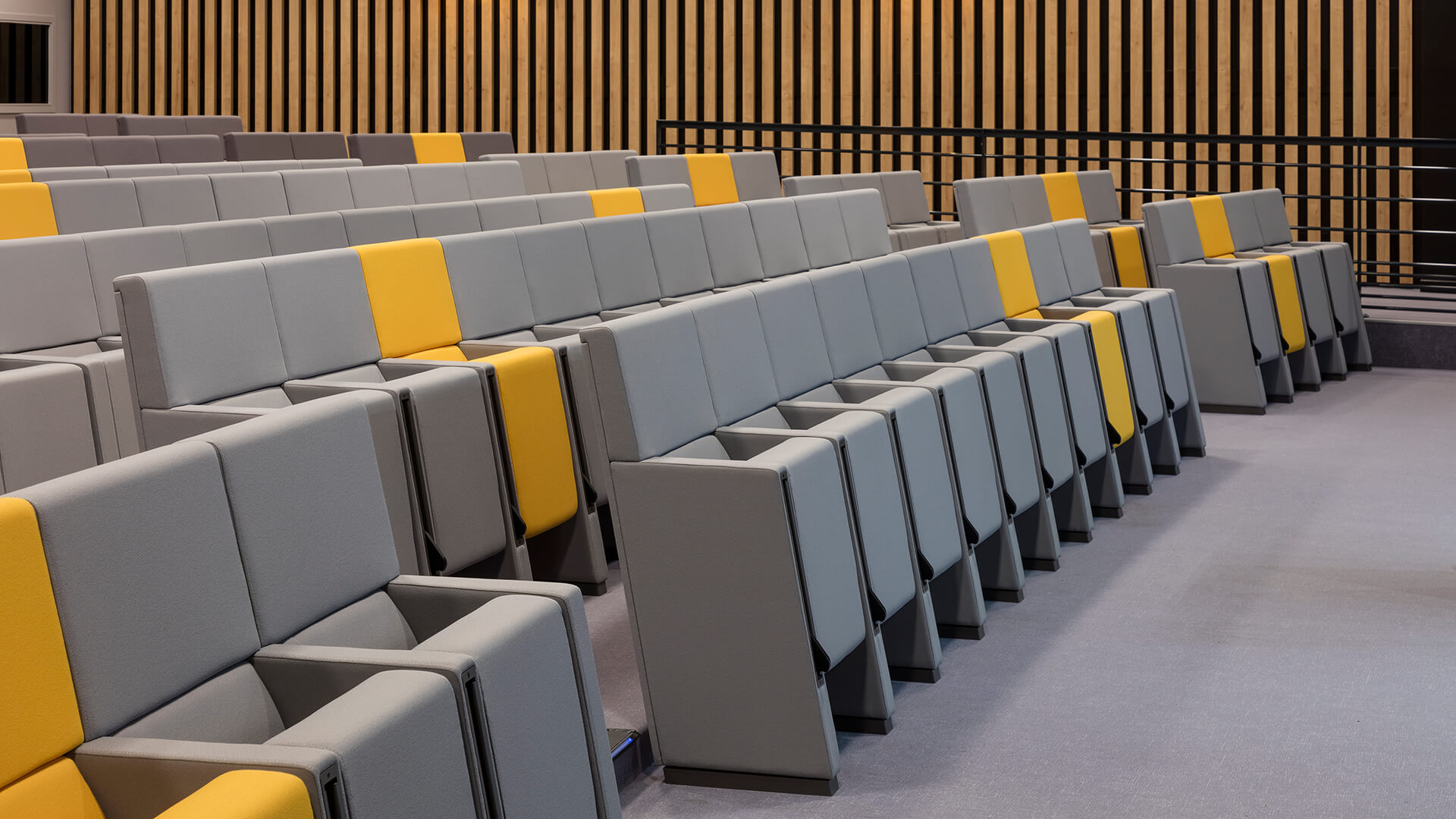 Inside it, in order to support communication, training and meeting activities, a large auditorium with the most modern multimedia systems and a podium of over 78 m² has been realised.
This space, designed according to a minimalist approach, is characterised by a linear dark-coloured false ceiling, which helps fixing the gazes on the speakers, while the perimeter walls are equipped with an elegant sequence of vertical sound-absorbing wood uprights. The slightly sloping parterre has four steps of 10 cm in height, on which the armchairs have been placed.
These armchairs contribute strongly to the room arrangement through the combination of three different colours: two shades of grey in contrast to the yellow one placed at random. The model is the L213 (design R&D LAMM), which stands out for its linearity and neatness expressed through the coordinated inclination of seat and backrest, combined to high levels of comfort to foster the time spent on the armchair.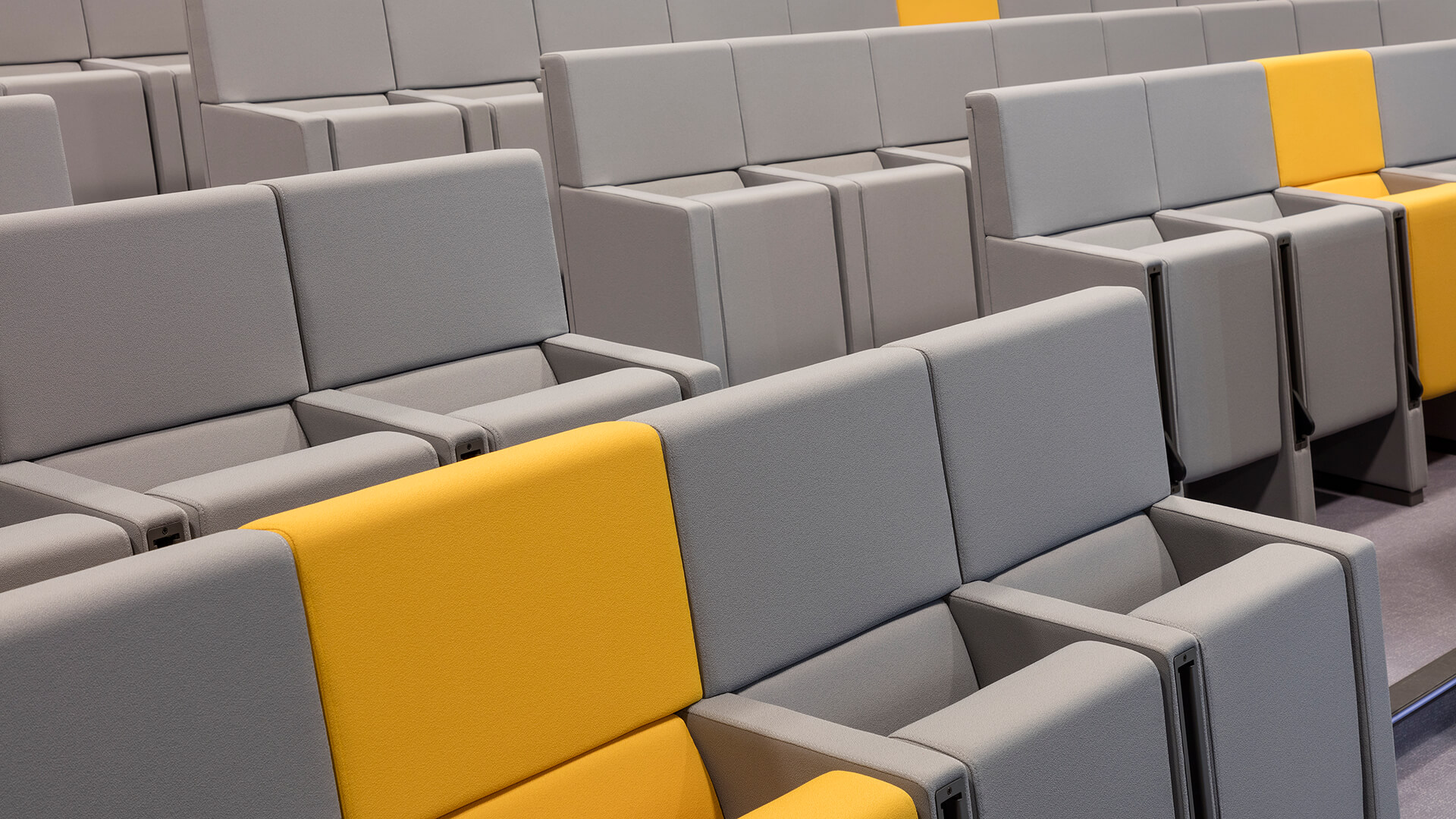 In particular, 188 fully padded armchairs, in the version with centre-to-centre distance of 53 cm and inclined side, have been installed. Thirty-seven armchairs of the first two rows are equipped with tip-up writing tablet, which folds away into the side and anti-panic movement.
Moreover, in order to meet the needs of flexibility and accessibility for disabled users, two groups of two armchairs have been designed with a system able to ease and speed up their moving.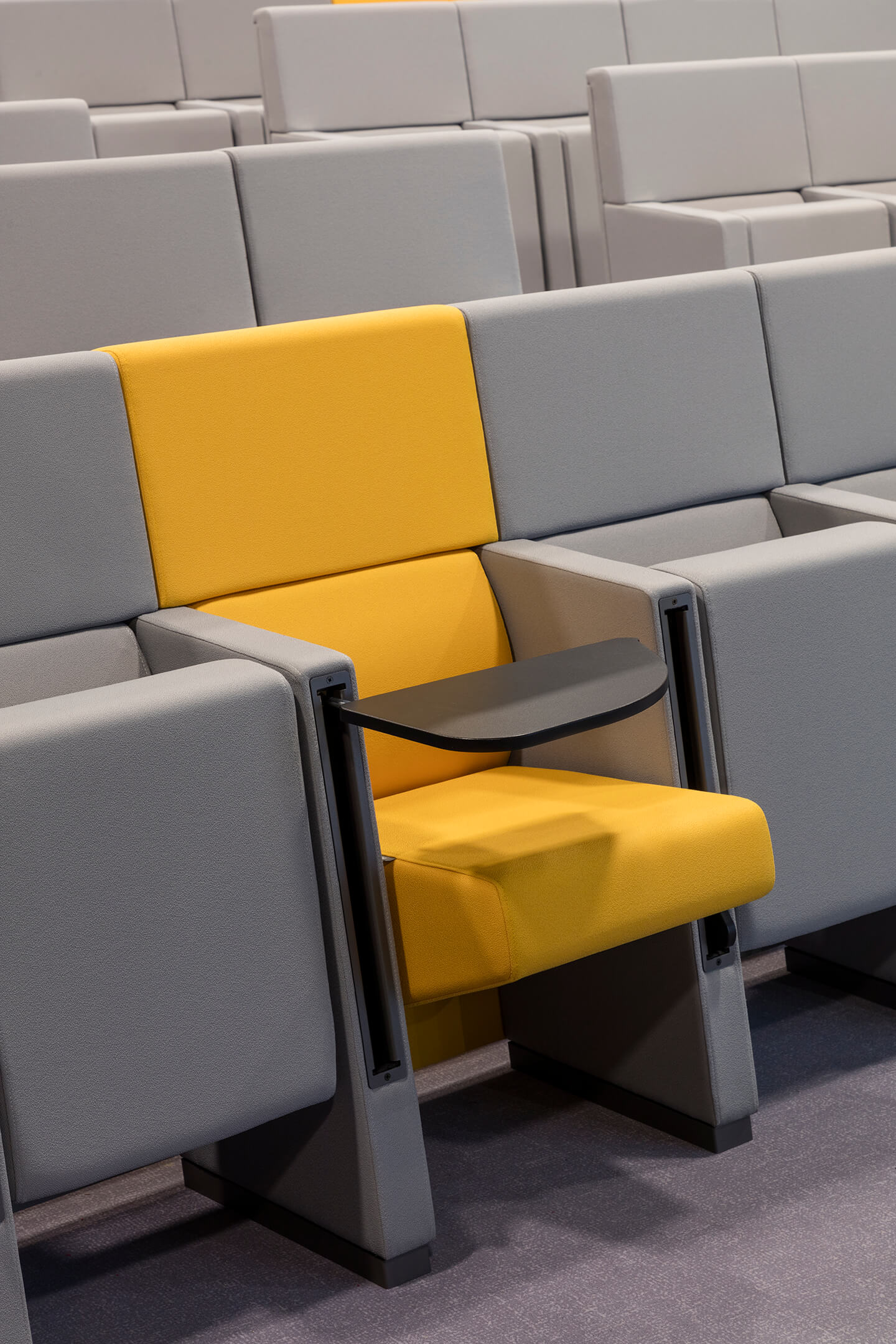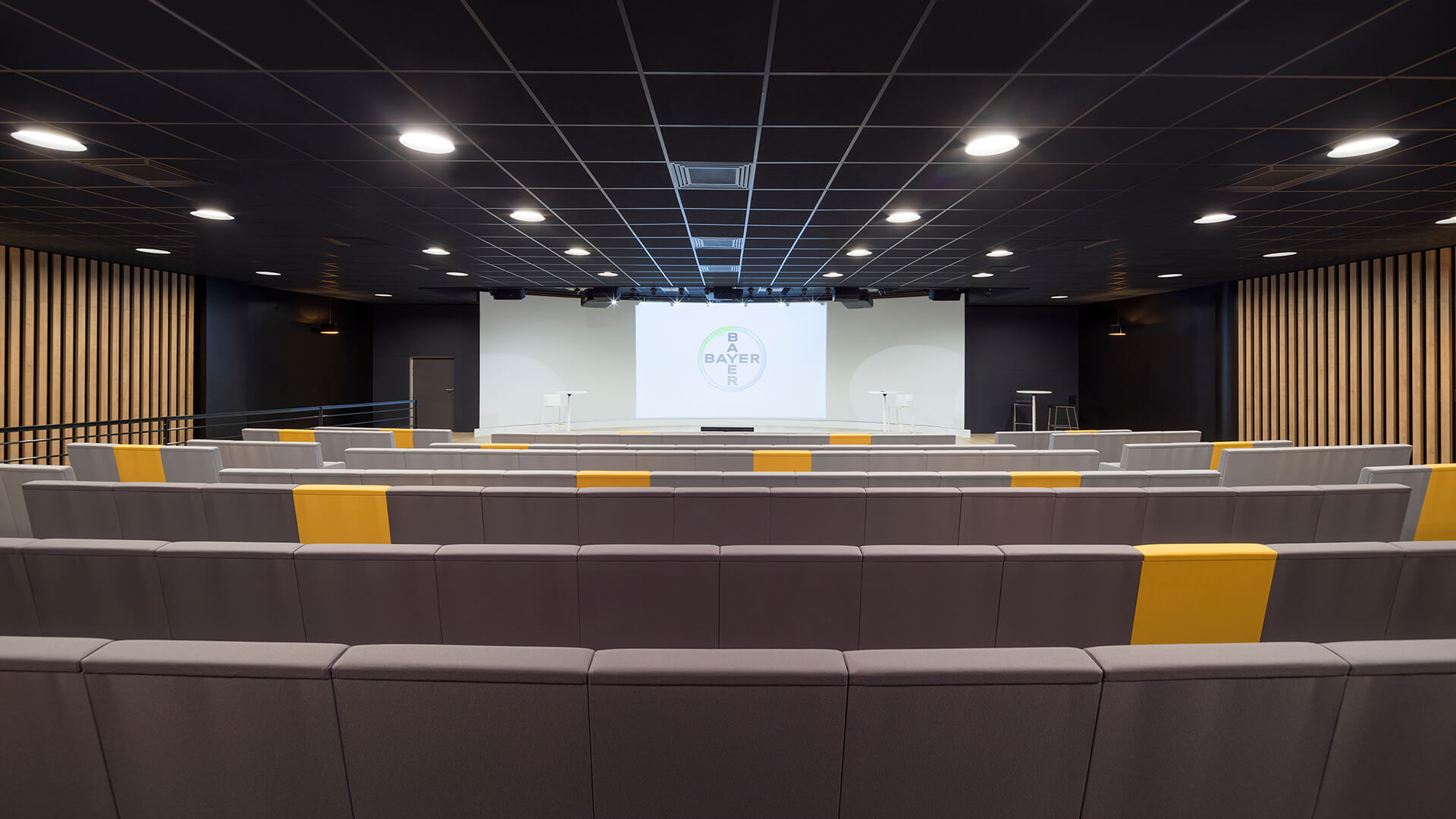 Project: Bayer France Headquarters Auditorium
Location: Lyon, France
Year: 2019
Client: Bayer SAS
LAMM supply: L213 armchairs