14.07.2021
L213 armchairs by LAMM for the new Future Art Lab at mdw – University of Music and Performing Arts in Vienna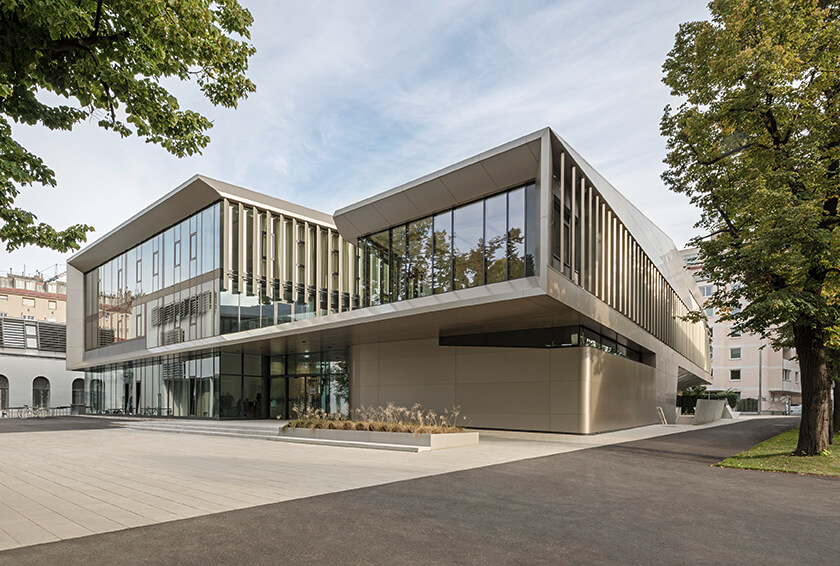 The fitting out of the Film Academy's new screening room at the MDW University in Vienna has been successfully completed. The room is equipped with fully upholstered L213 armchairs (some of which can be removed) arranged in eight straight, tiered rows.
The Future Art Lab, built in 2020 by Bundesimmobiliengesellschaft (BIG) to a design by the Pichler & Traupmann architectural firm, is a new multifunctional building at the mdw – University of Music and Performing Arts, which completes the campus of the historic university in Vienna dedicated to music and performing arts. It is home to four faculties, the largest of which is the Film Academy (mdw's film school), where students learn to compose and experiment with soundtracks for audiovisual material: it occupies the entire first floor of the complex, which is the biggest in terms of size and floor space.
At the heart of the Future Art Lab, which officially opened on 7 June 2021, is the Art House Cinema: a screening room for arthouse films, accessible directly from the ground floor of the building so the general public can attend showings. It was fitted out by LAMM in collaboration with local partner Auditorium Seats.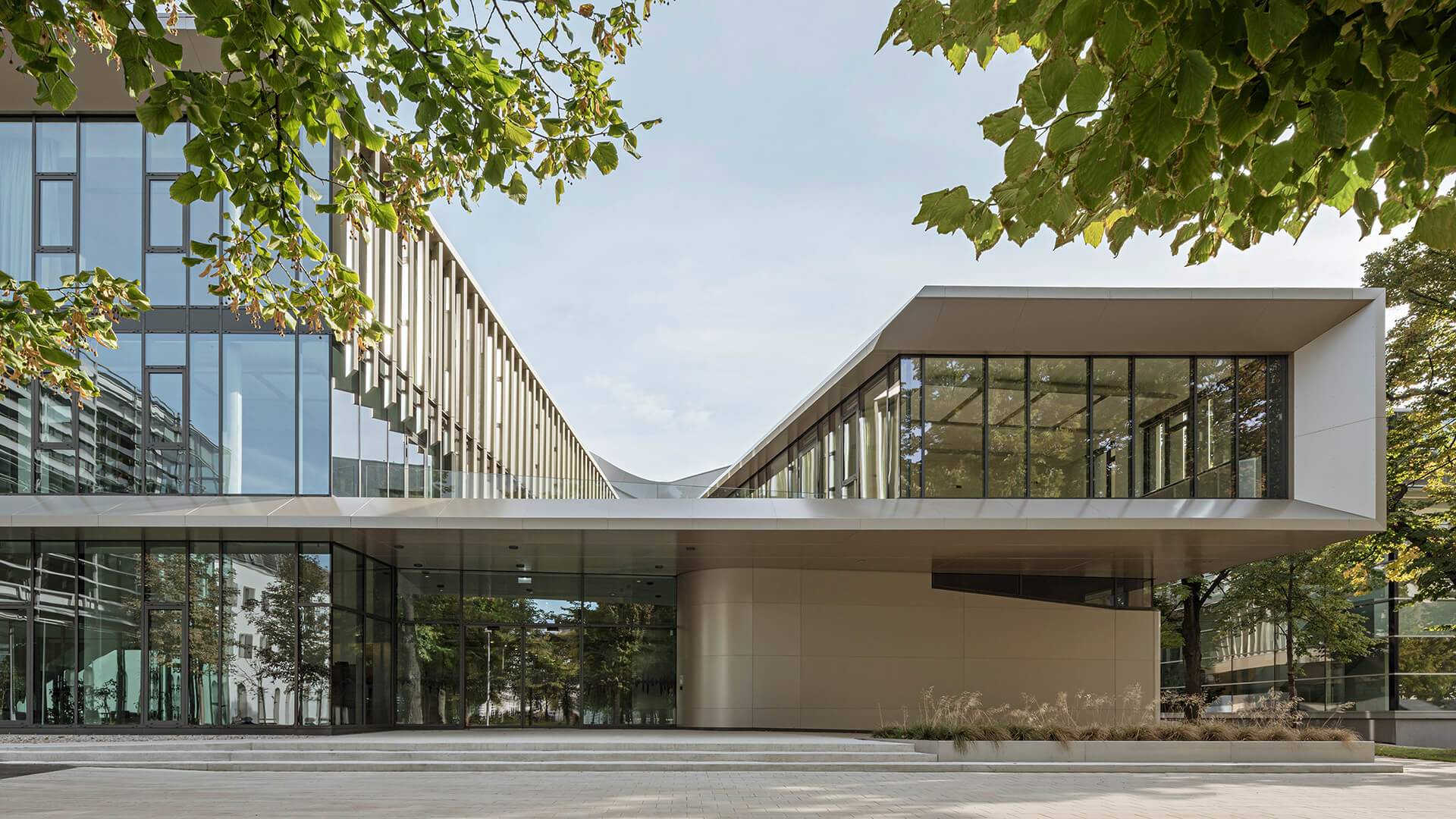 This project involved the supply and installation of L213 armchairs complete with inclined sides and full Kvadrat Field 2 fabric upholstery designed by Alfredo Häberli. All the chairs, which have a seat and backrest that tilt in tandem, are arranged in straight, tiered rows.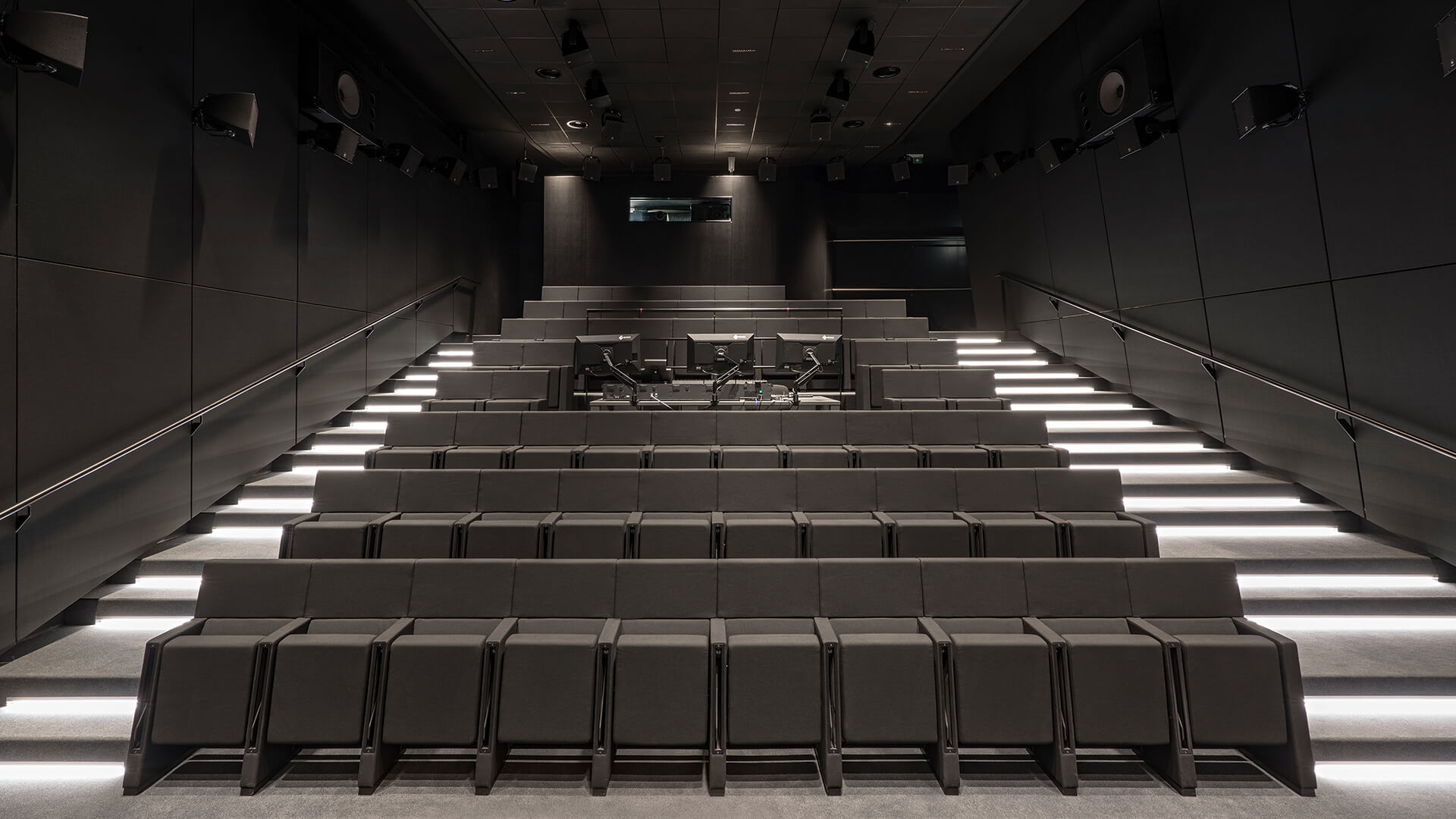 The 30 armchairs in the front three rows are equipped with a tip-up writing tablet with anti-panic movement. A dozen of these are also fitted with a double electrical socket, easily accessible and located in the lower front part of the side. In the middle of the room, there are 15 removable armchairs in groups of 2 and 3: these are easy to remove and put away in storage rooms when not in use.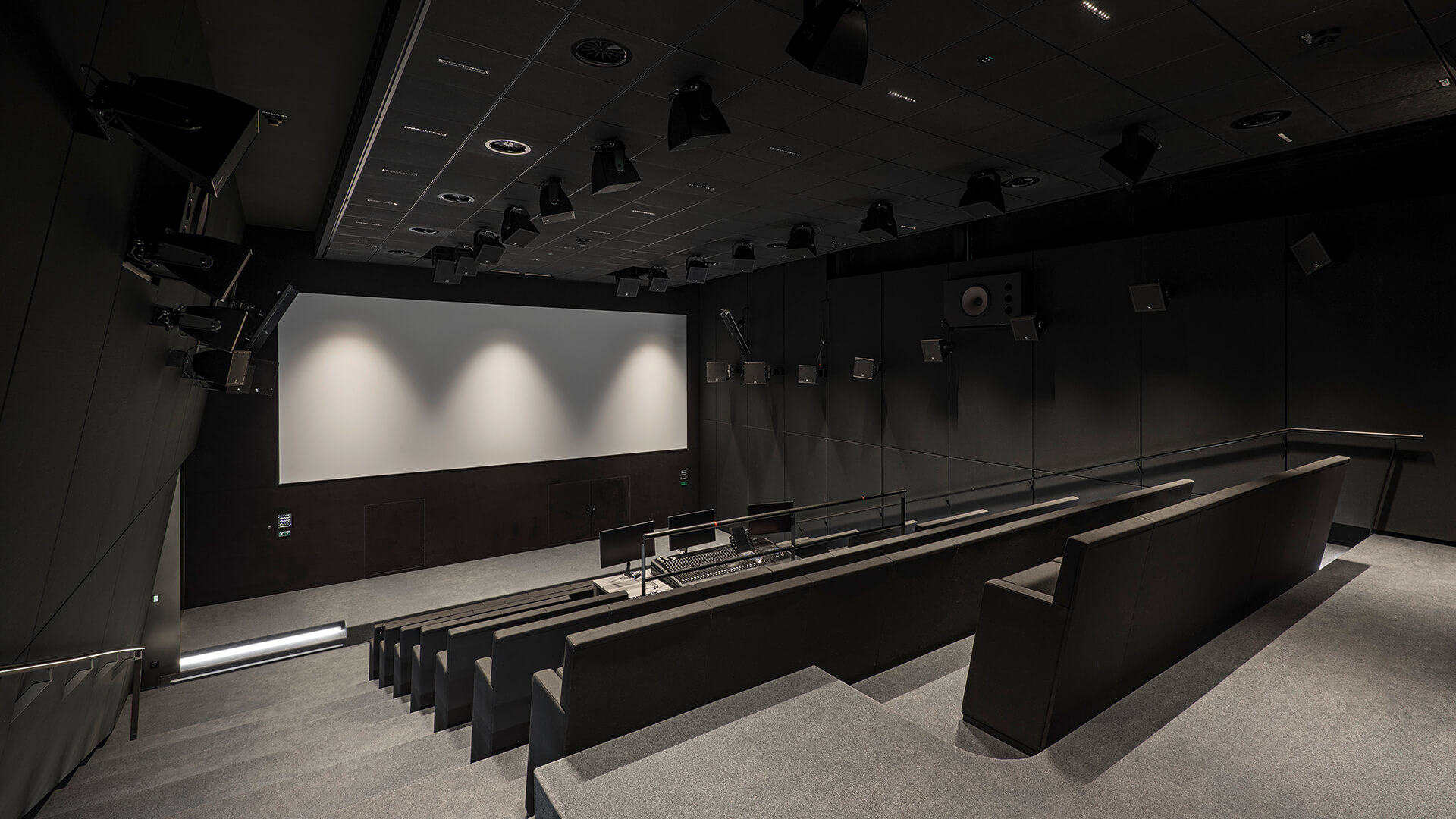 This installation adds to LAMM's rich portfolio of work for the conference sector, which auditoriums, conference rooms, cinemas, theatres and multi-purpose venues includes.
Project: Future Art Lab at Vienna University
Location: Vienna, Austria
Client: Bundesimmobiliengesellschaft (BIG)
Year of completion 2020
Architectural design: Studio Pichler & Traupmann
Photos: mdw | © Hertha Hurnaus
LAMM supply: L213 armchairs
WATCH THE OFFICIAL VIDEO