10.09.2020
LAMM for the new ENS headquarters in Paris designed by Renzo Piano Building Workshop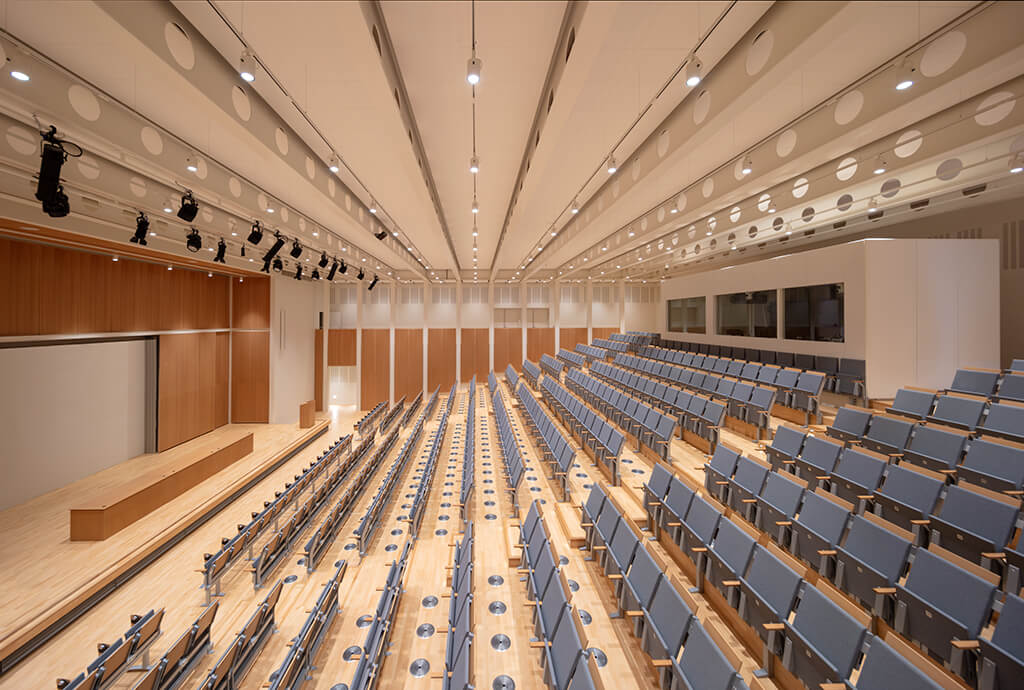 LAMM's ability to understand and meet specific project requirements with extreme flexibility is once again revealed in the supply and installation of about 2,000 custom study benches for the new campus of the École Normale Supérieure in Paris-Saclay, designed by RPBW.
The École Normale Supérieure de Paris-Saclay (ENS) is a high-level training and research centre, and the recent completion of its new headquarters, located a few kilometres south of Paris, has the ultimate goal of creating a place capable of establishing inclusive links with the city.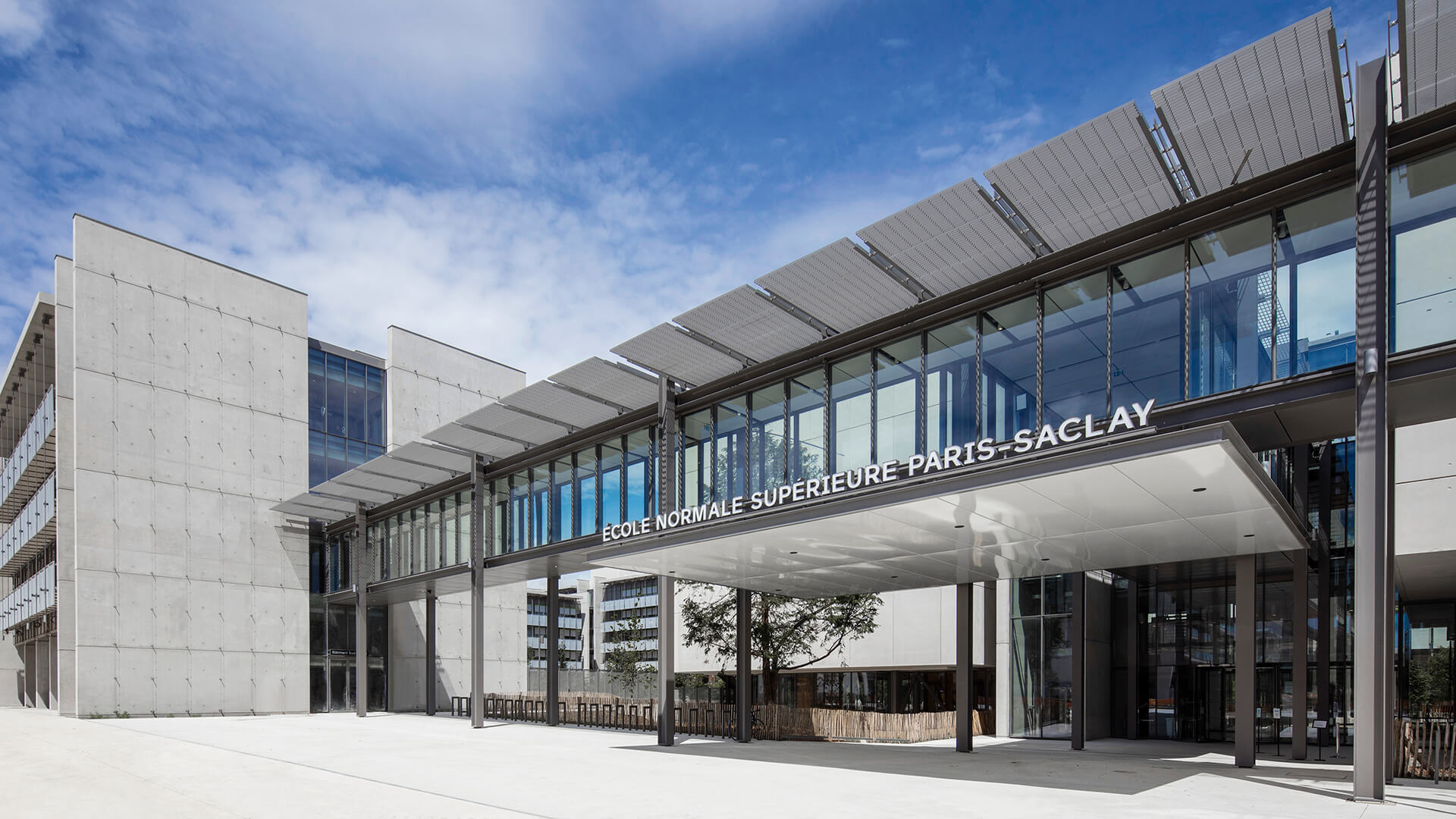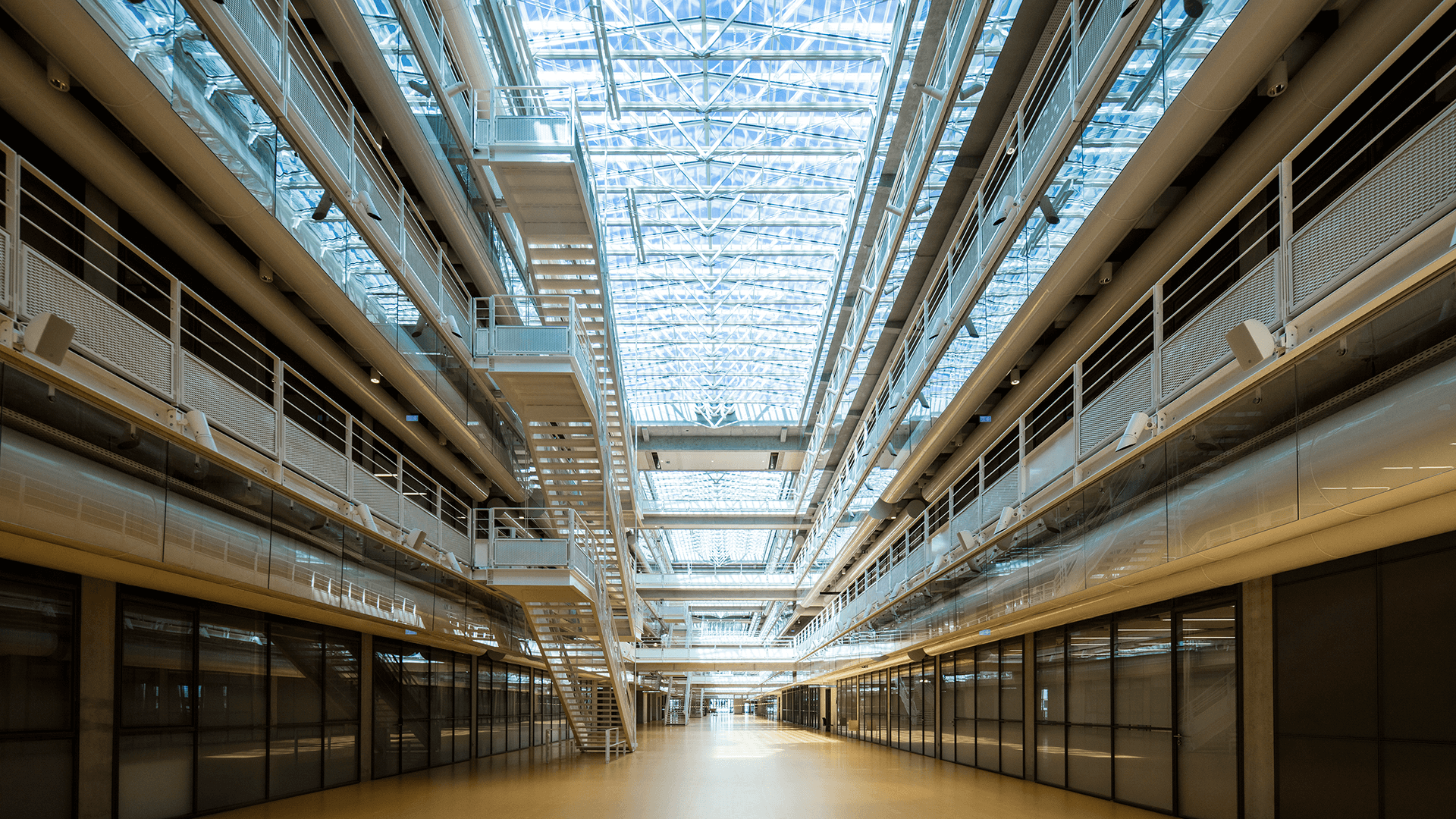 Conceived as a large university campus based on the Anglo-Saxon model – multidisciplinary and totally eco-sustainable – the project designed by Renzo Piano Building Workshop creates an environment to stimulate research and foster the relationship between disciplines.
In addition to the intensive use of BIM technology that earned the BIM d'Or 2015 (a prestigious French award for the most distinguished project for the innovative use of BIM systems), the project stands out for the high attention paid to sustainability: the building integrates a real "bioclimatic design strategy" that includes heat generators, natural ventilation, passive cooling, rainwater recovery and management and a bioclimatic garden.
The building is in fact composed of four architectural units organised around a large central park of more than one hectare which thus serves as a meeting point but also plays a "micro-climate" role as it is protected from the wind thanks to the surrounding buildings.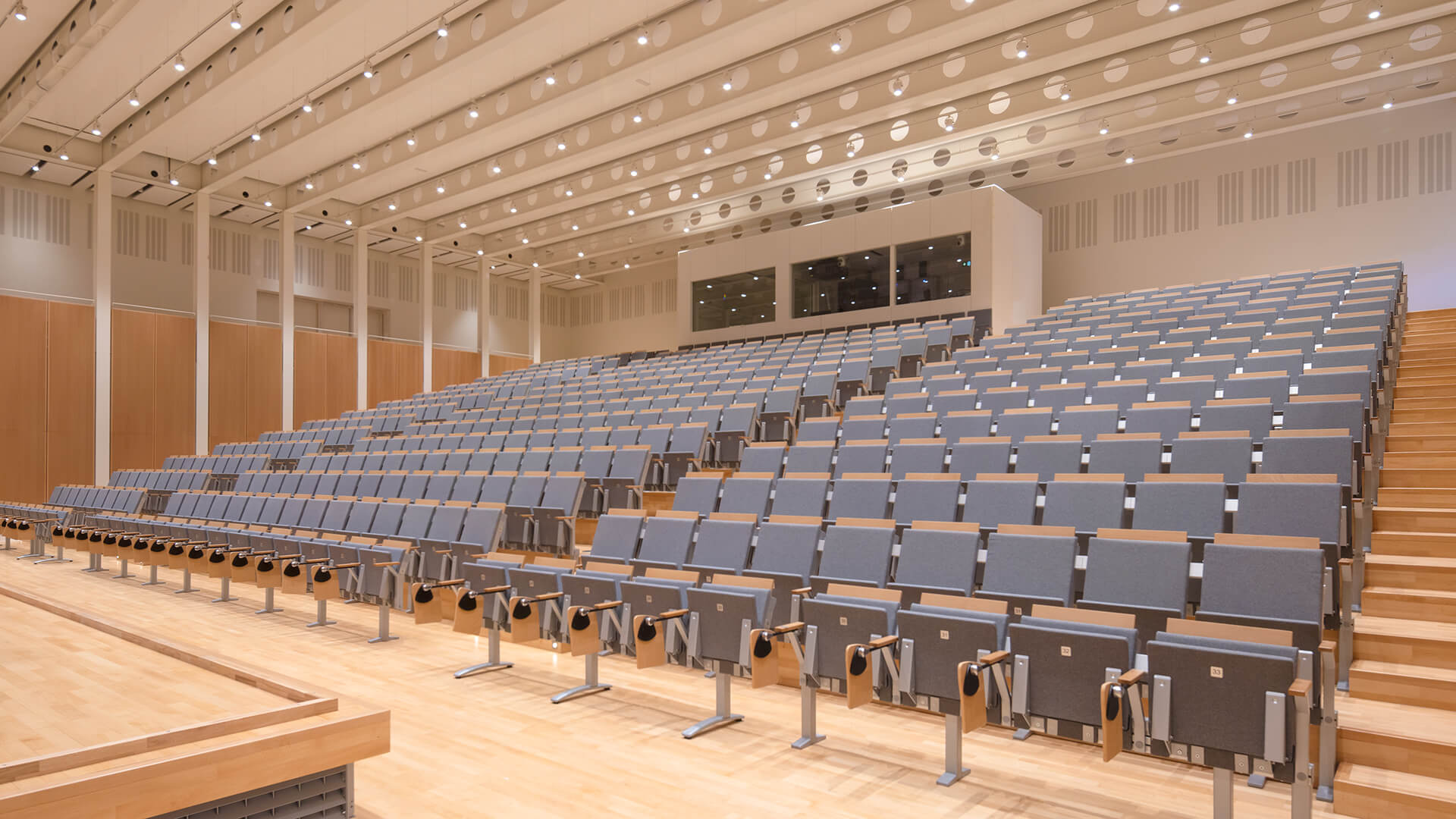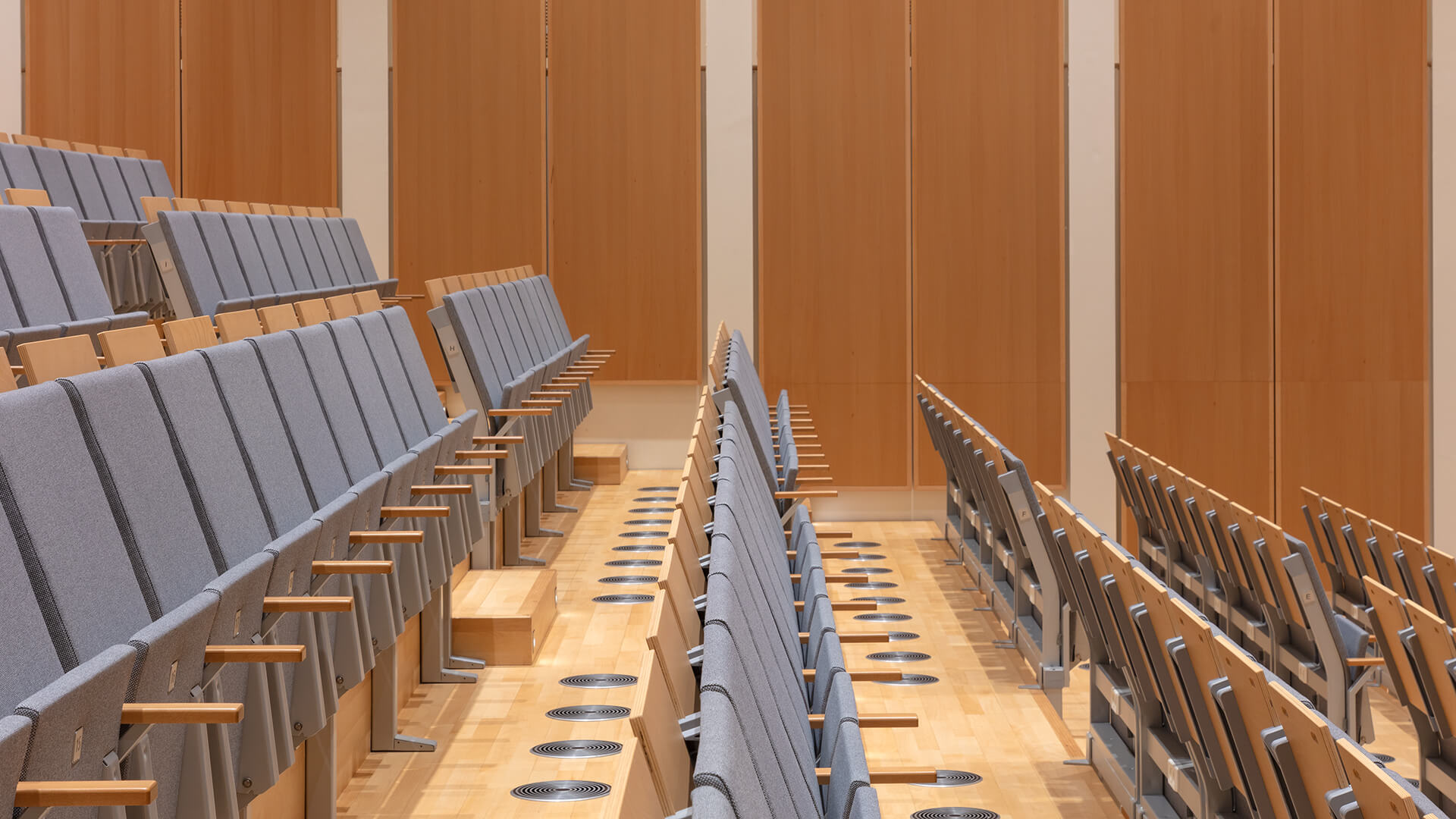 As part of this prestigious project, the Research & Development Department at LAMM, starting from the reworking of a mass-produced product and in close collaboration with the designers from Renzo Piano Building Workshop, was called upon to develop an integrated and continuous system of tables and chairs able to fully meet the specific aesthetic requirements of the project while ensuring the highest quality in terms of performance, safety and durability that educational environments require.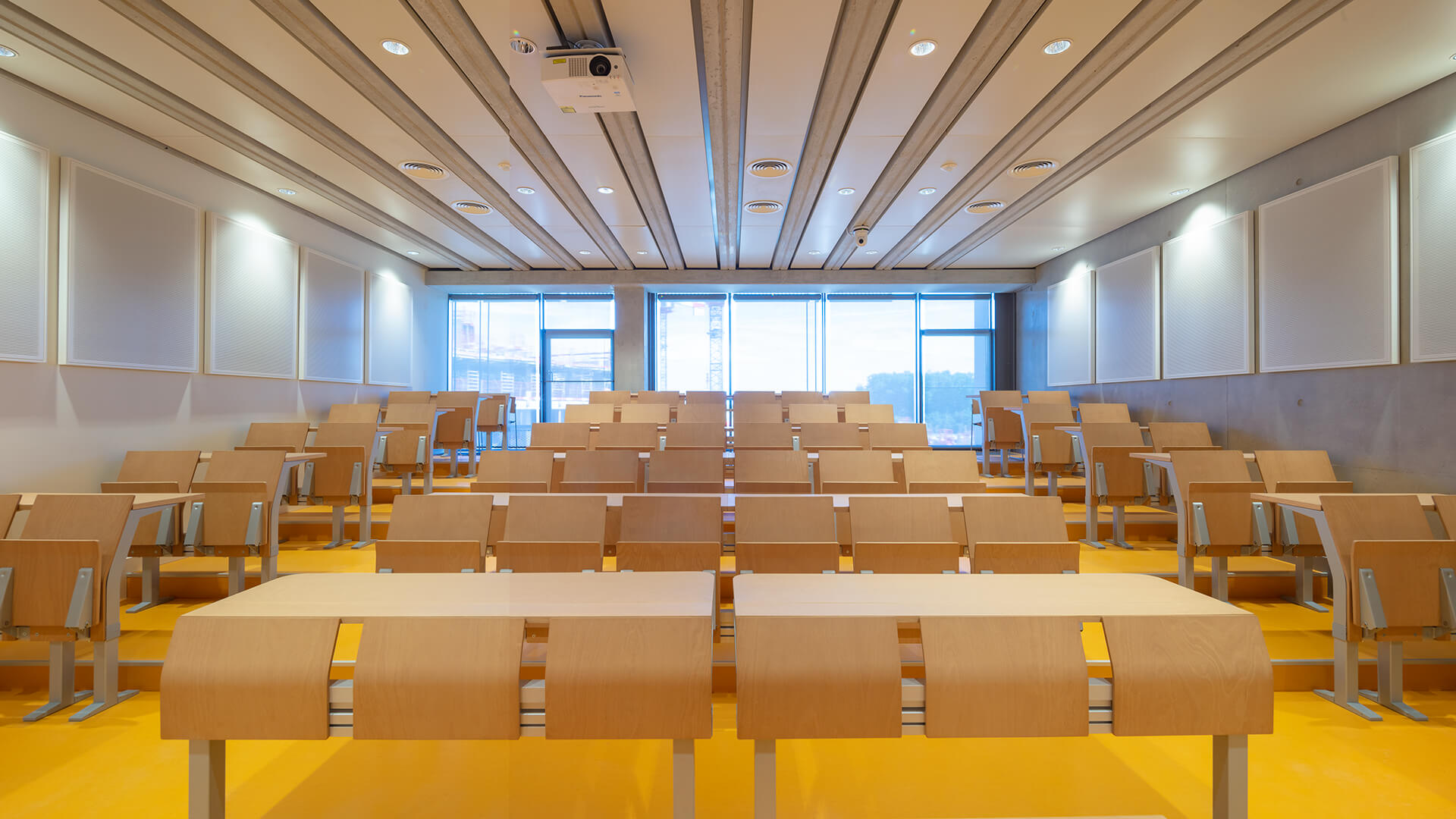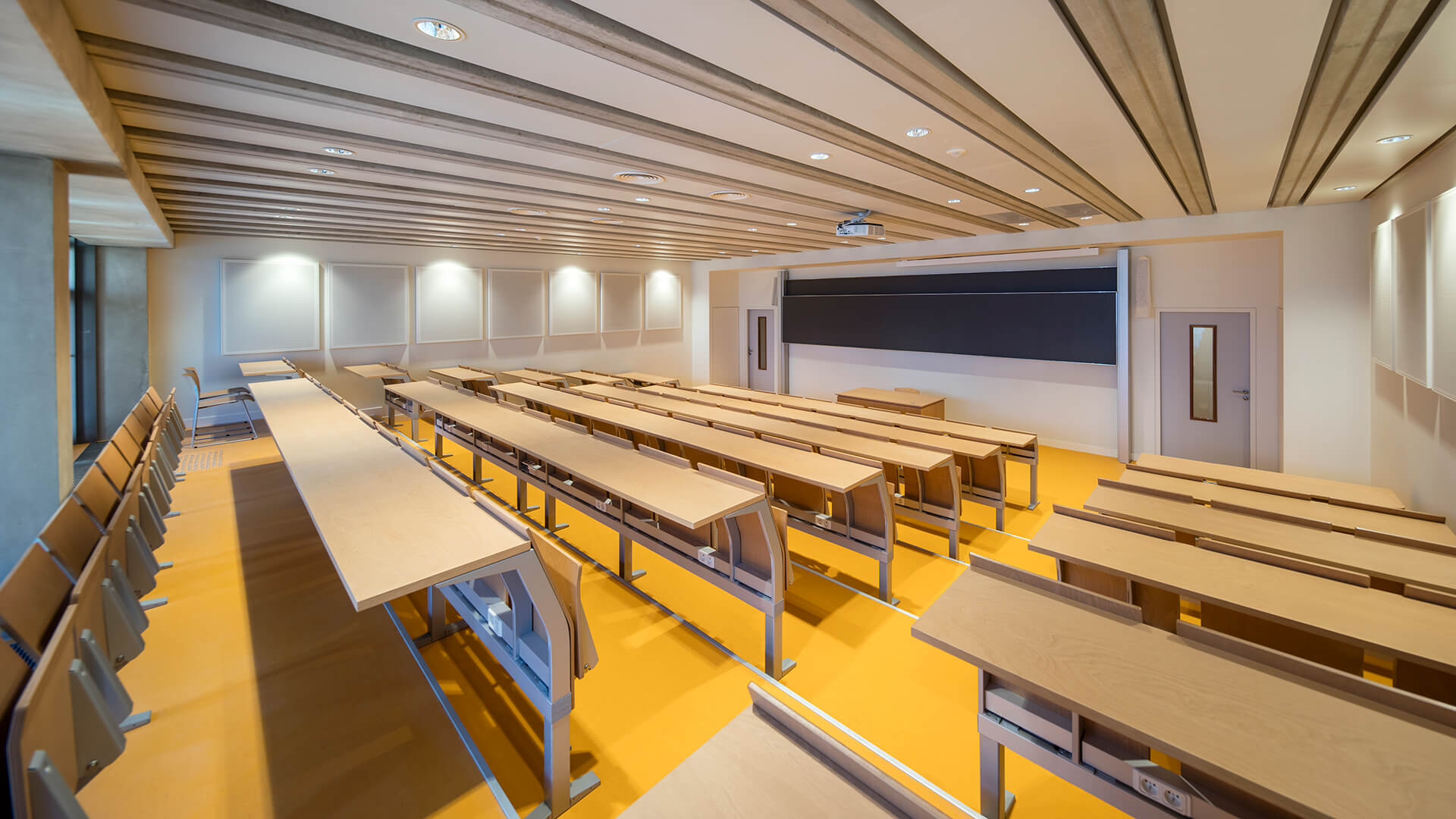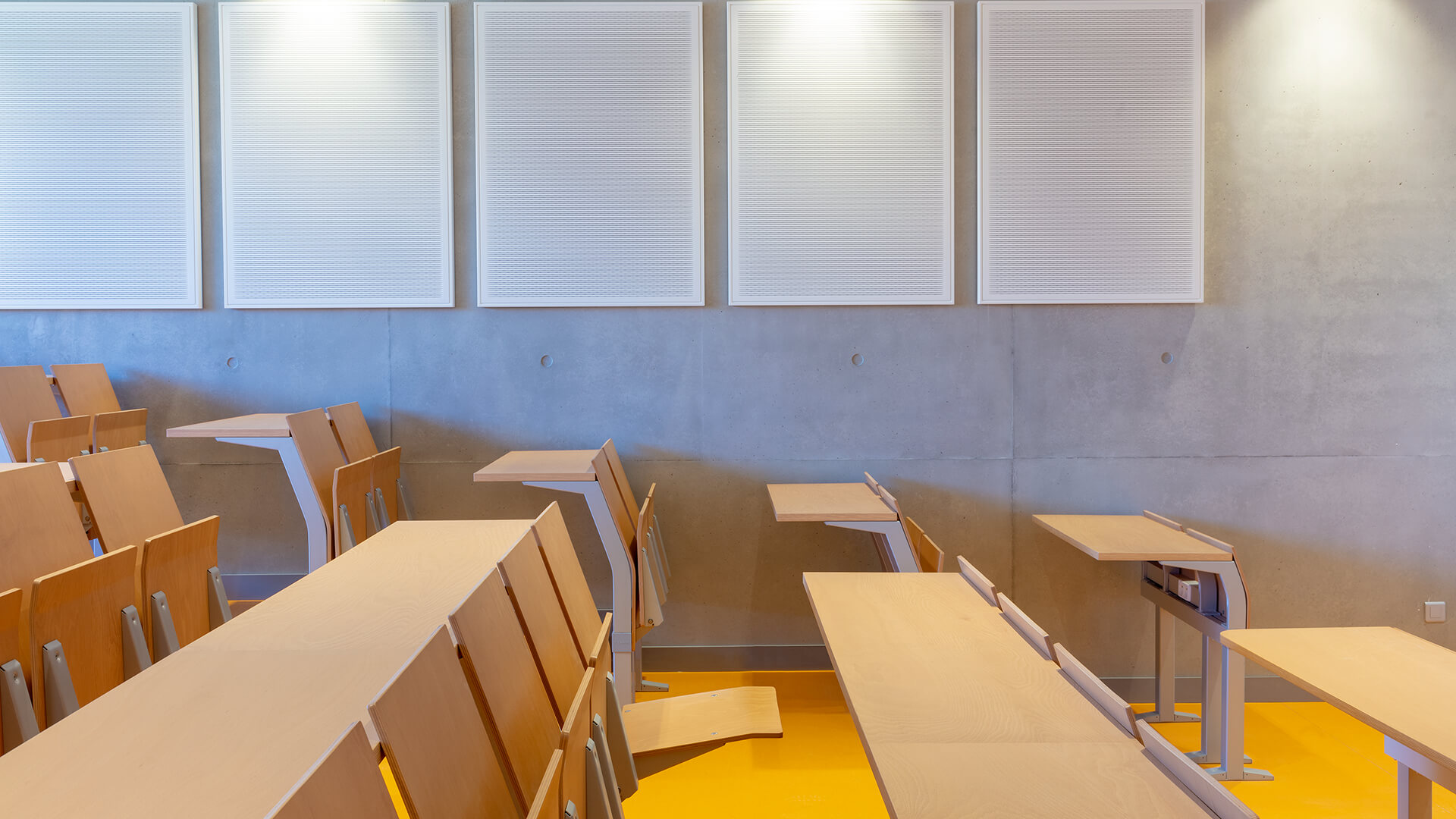 In response to the various situations and types of classroom, study benches with fixed or tip-up writing surfaces, with or without armrests, and in upholstered or wooden versions have been installed in the four different buildings – all characterised by tipping seats with self-braking double bracket return that allow a controlled and extremely silent closing of the seat.
More than 1,700 seats, many of which are equipped with electric cabling, were installed in straight rows, at floor level and stepped.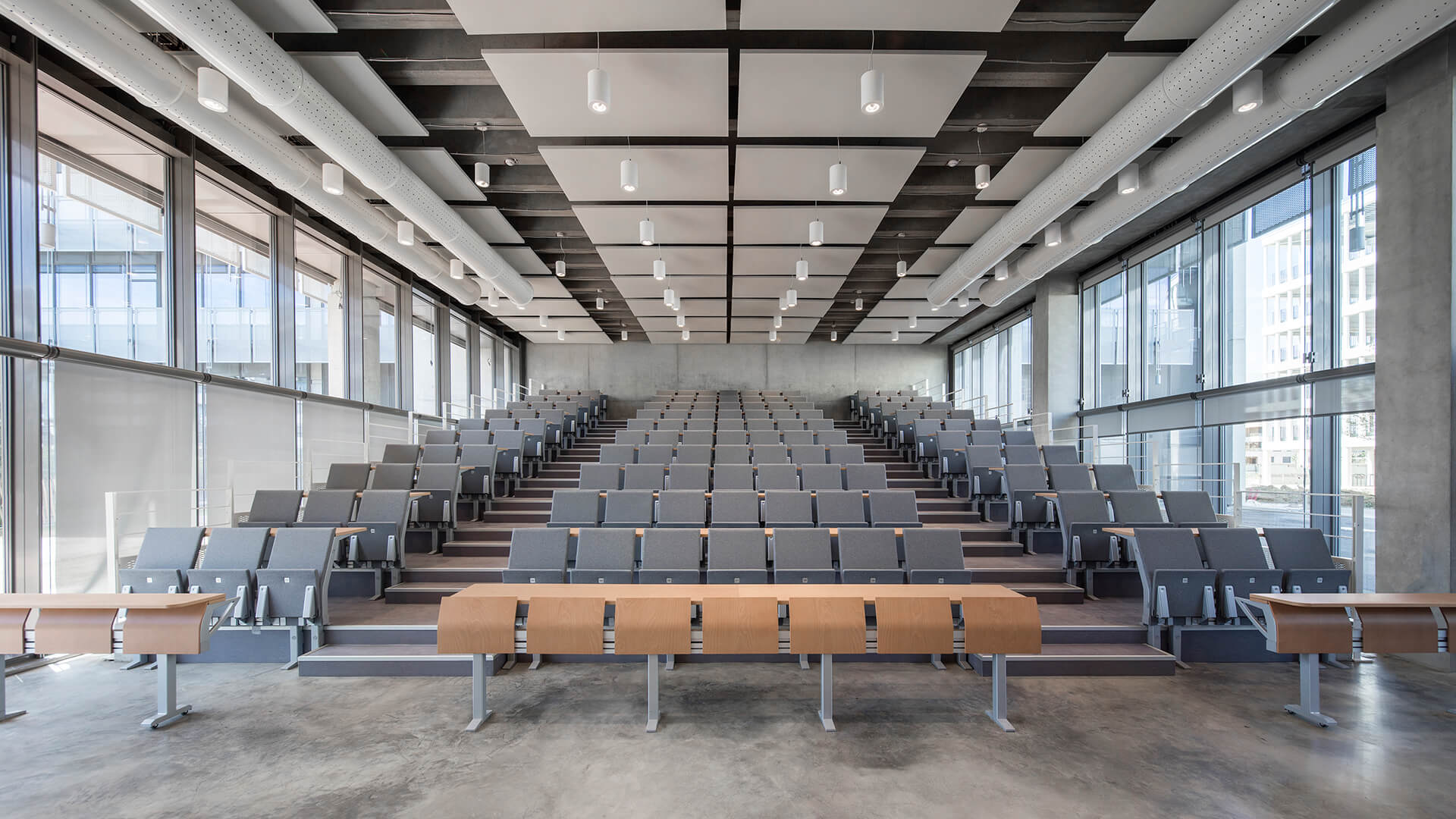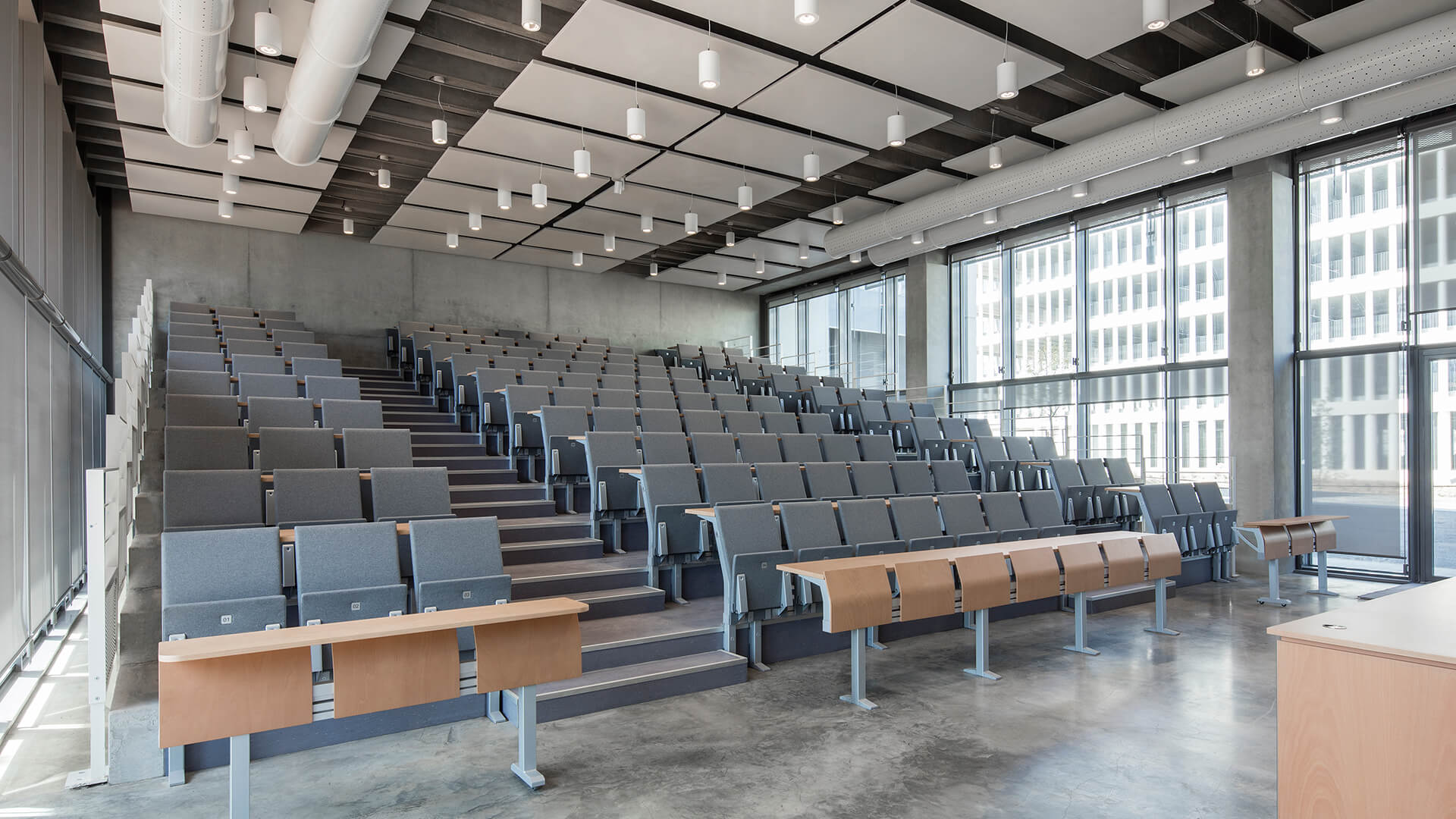 The completion of their recent undertaking thus confirms LAMM's ability to meet the objectives of flexibility and customisation expressed by the uniqueness of each intervention both through the modification and adaptation of its seating systems and study benches and through the development of original and innovative solutions.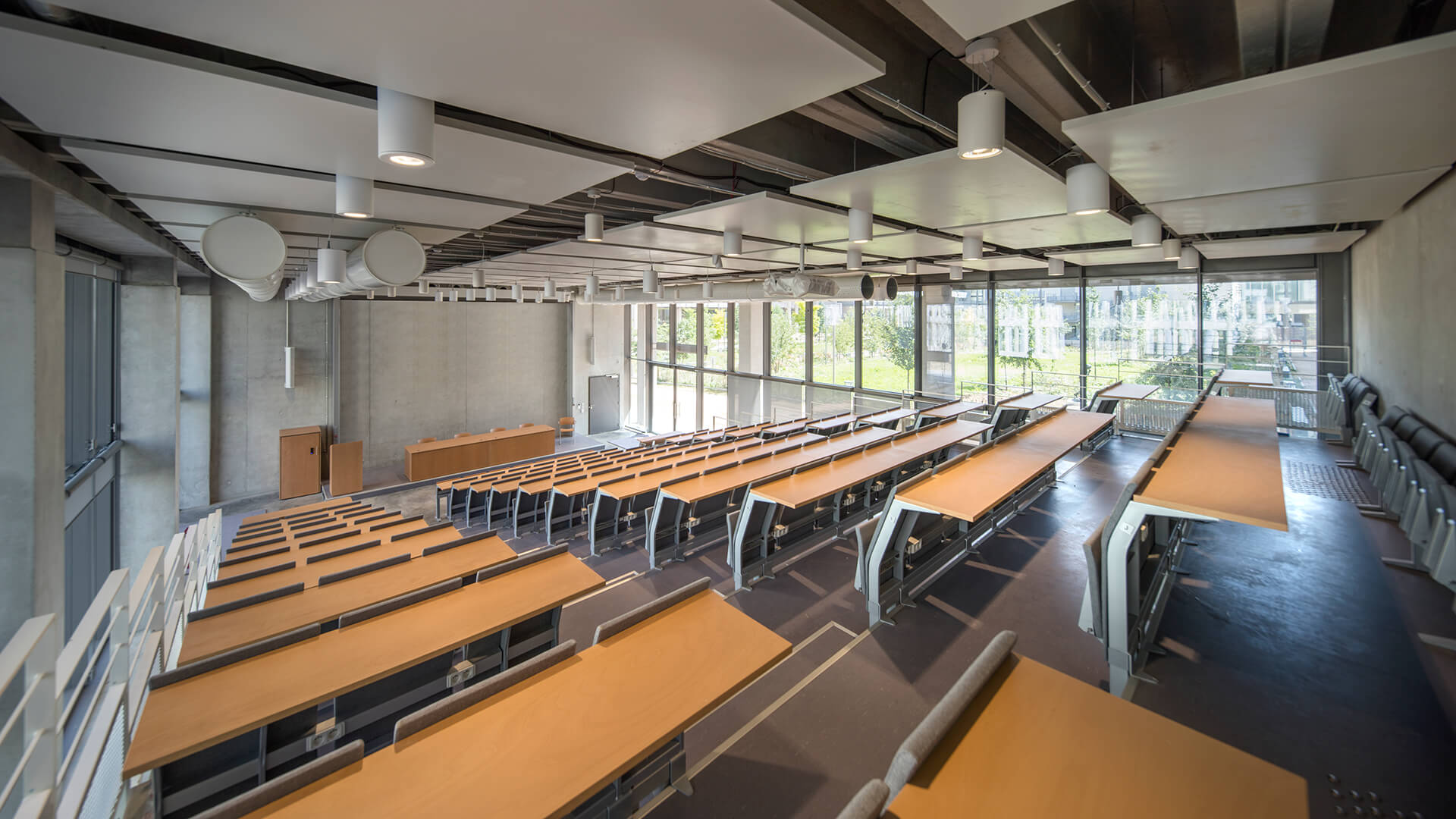 Project École normale supérieure Paris-Saclay
Location Saclay, France
Client École normale supérieure de Cachan
Year of completion 2020
Architectural project Renzo Piano Building Workshop
Design team P. Vincent, B. Plattner (partners in charge)
LAMM supply custom study benches