03.05.2019
New classrooms and laboratories for the University of Genoa with over 1000 Q3000 and ST12 study benches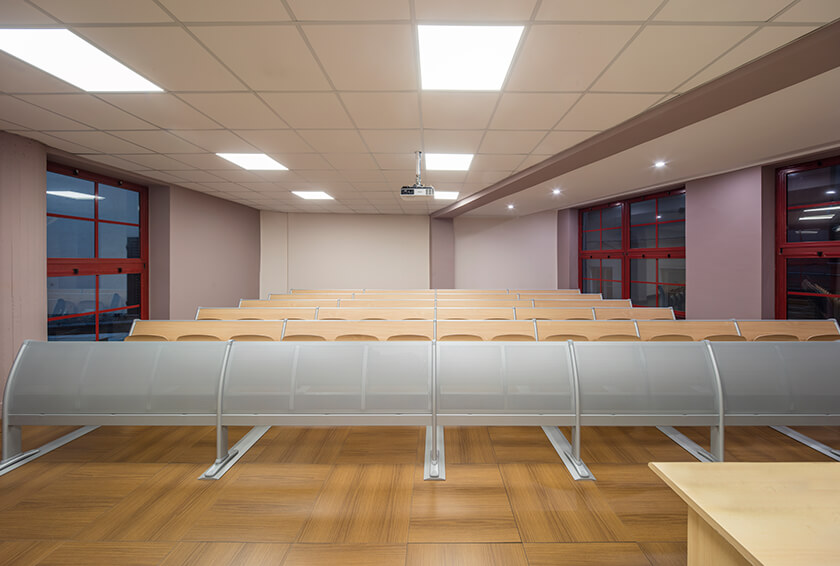 Three centres of the University of Genoa have been renewed with LAMM high-performance installations to adapt the activities to modern teaching techniques
Founded in the 13th century as an organised form of higher education in the fields of law, theology, medicine and arts, today the University of Genoa has more than 31 thousand enrolled students for 120 degree courses. It is divided in schools, namely, coordination structures, which regroup the departments according to disciplinary affinity and functional criteria. The University is located in different prestigious buildings, such as Palazzi dei Rolli, included in the World Heritage List of UNESCO and Palazzo Balbi, the seat of the Chancellor's office since 1775.
The three buildings involved in the requalifying intervention are villa Cambiaso, a historic aristocratic residence, which hosts the Polytechnic School; S. Martino educational centre, located in the former Saiwa factory, dedicated to the Department of Earth, Environmental and Life Sciences; Fontane university centre, which accommodates the School of Humanities and Social Sciences.
The three centres have been equipped with high performance and resistance Q3000 and ST12 LAMM systems, which can meet all performance needs without complicated mechanisms.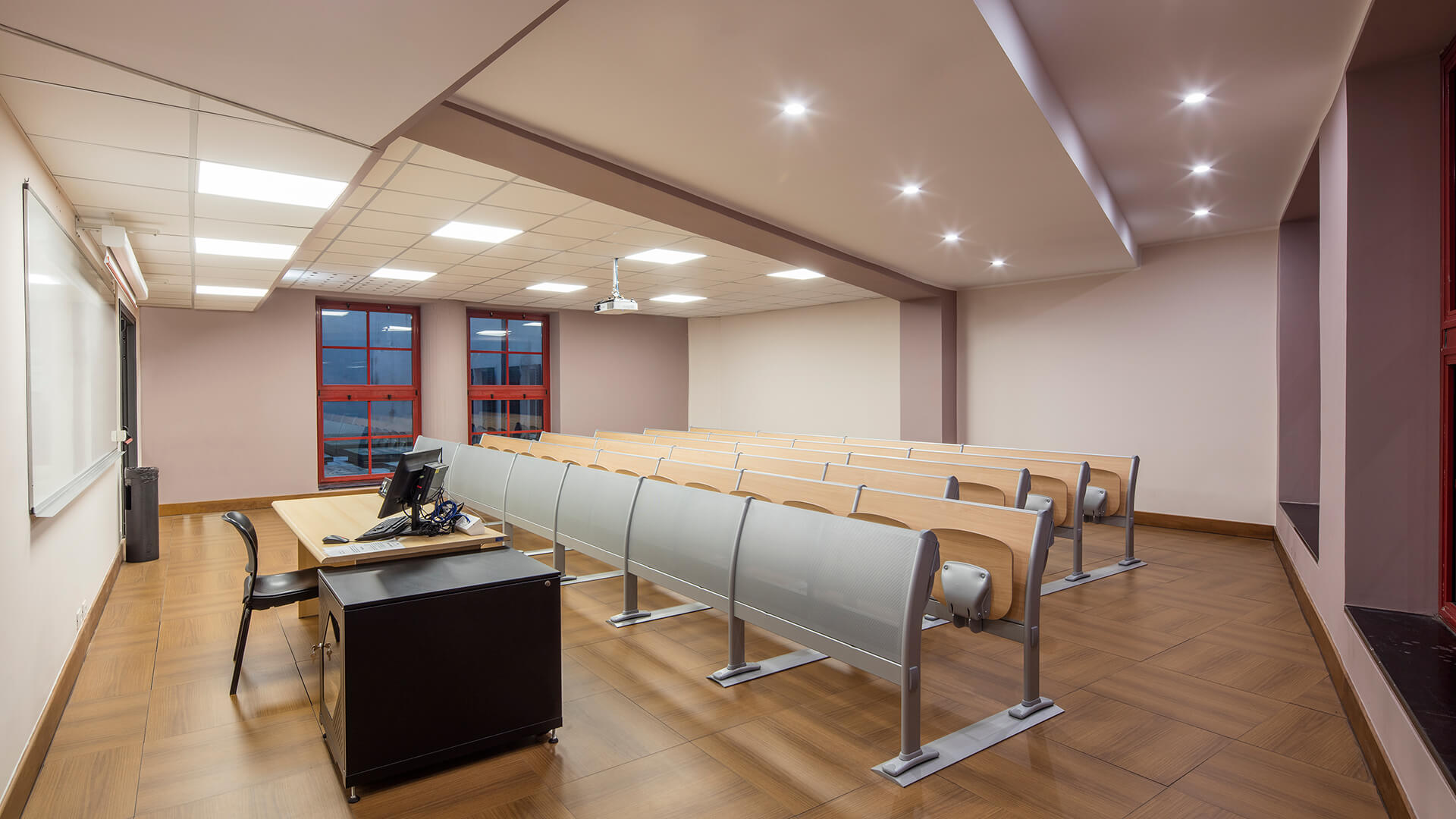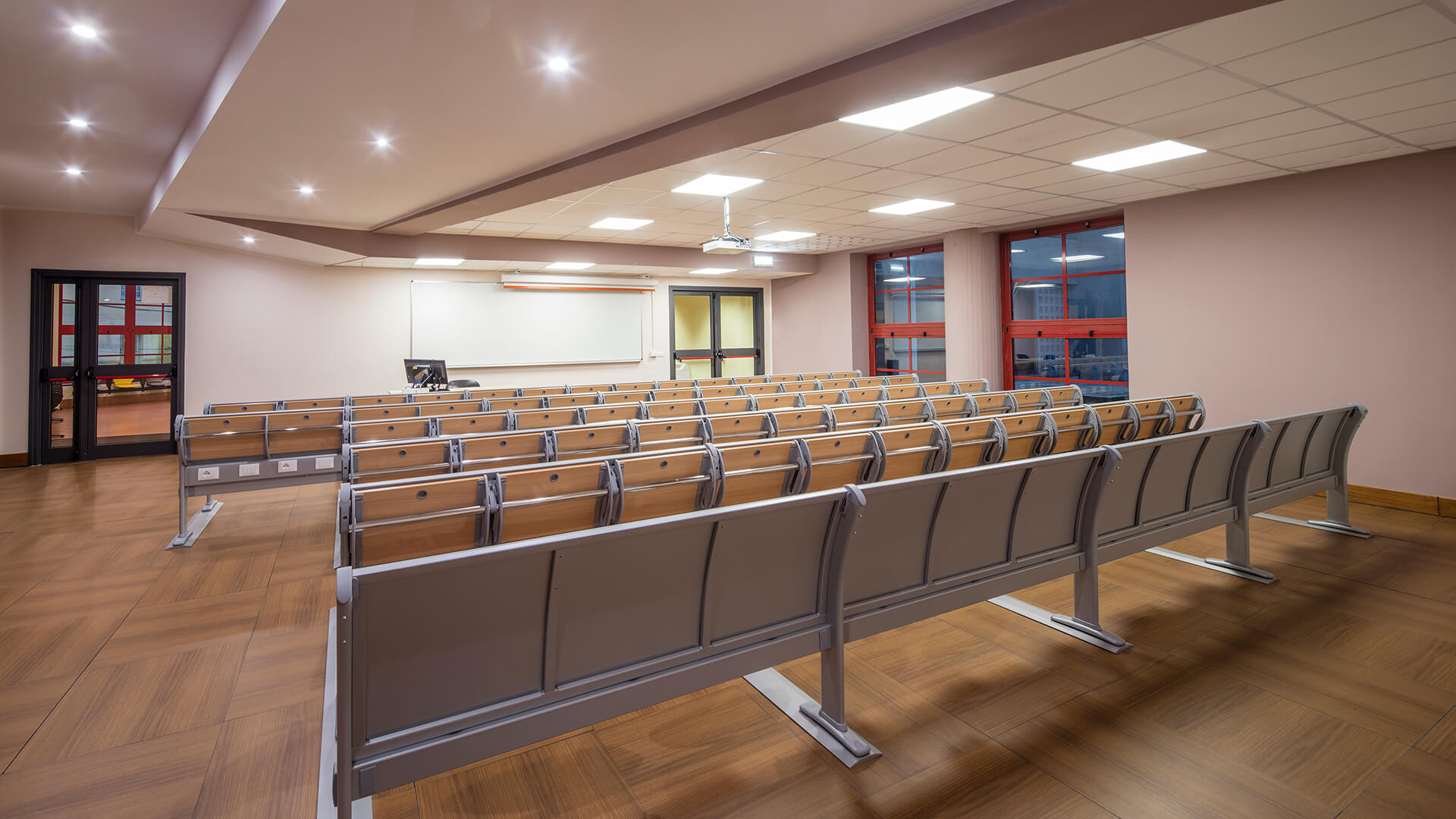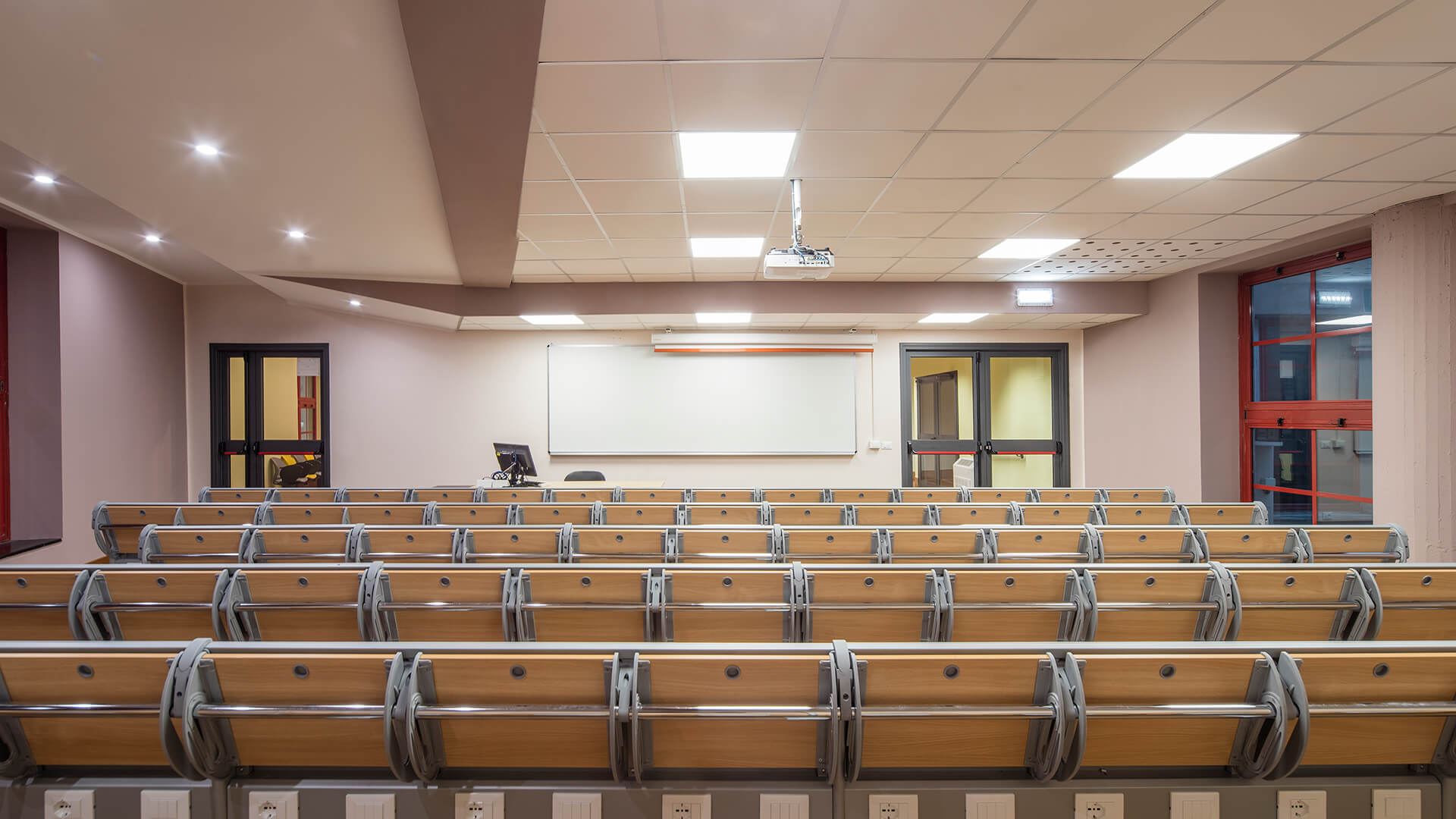 Q3000 seat and table multi-purpose system (design Lucci e Orlandini) of two or three-seat elements, has characterised the company's long history in the sector of seating systems for university lecture halls and shows the great attention given to construction details and the rationalisation of movements.
Over 1000 study benches (seats for the disabled included) have been supplied with tip-up top with anti-panic movement. Seats and backrests are in plywood with beech laminate finish, while the front panels of the first rows have been demanded in silver-painted micro-perforated printed sheet metal with matching accessories in order to give spaces a nice colour uniformity. The tip-up seat is provided with a shock absorption return. The study benches, with cable management under the table, have been installed (on flat floor and in straight rows) on special inter-row beams, which avoid making holes in the floor.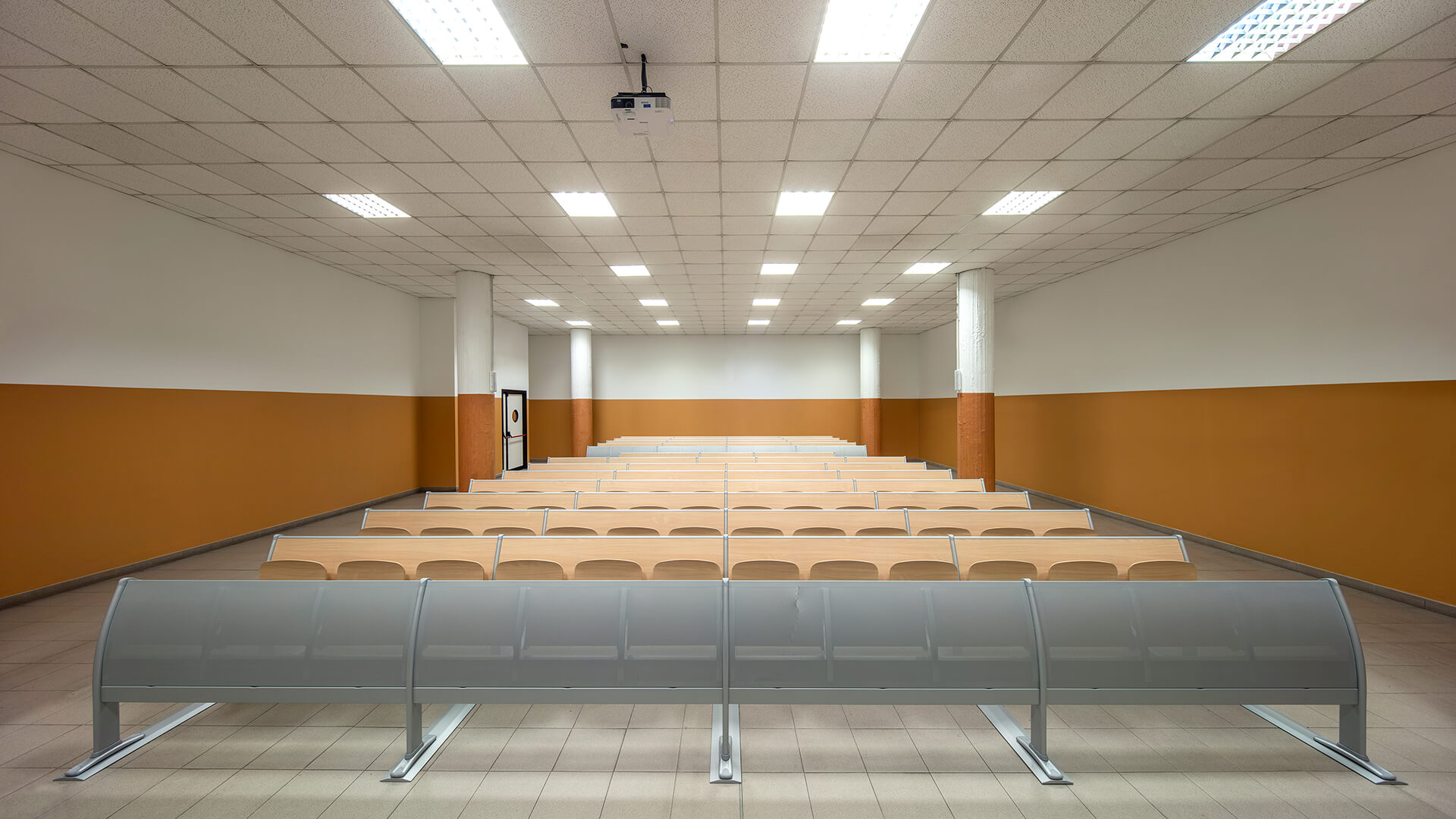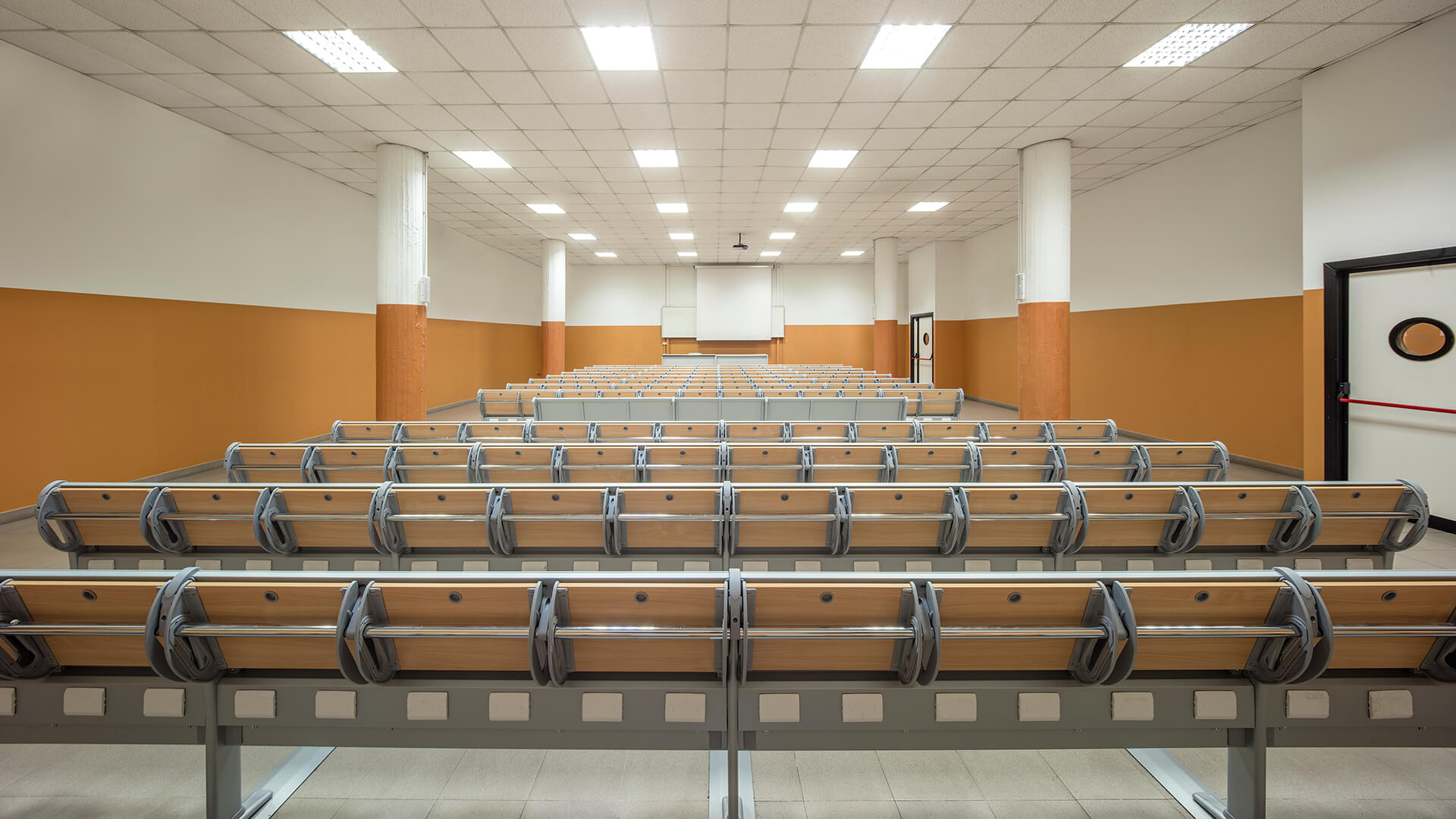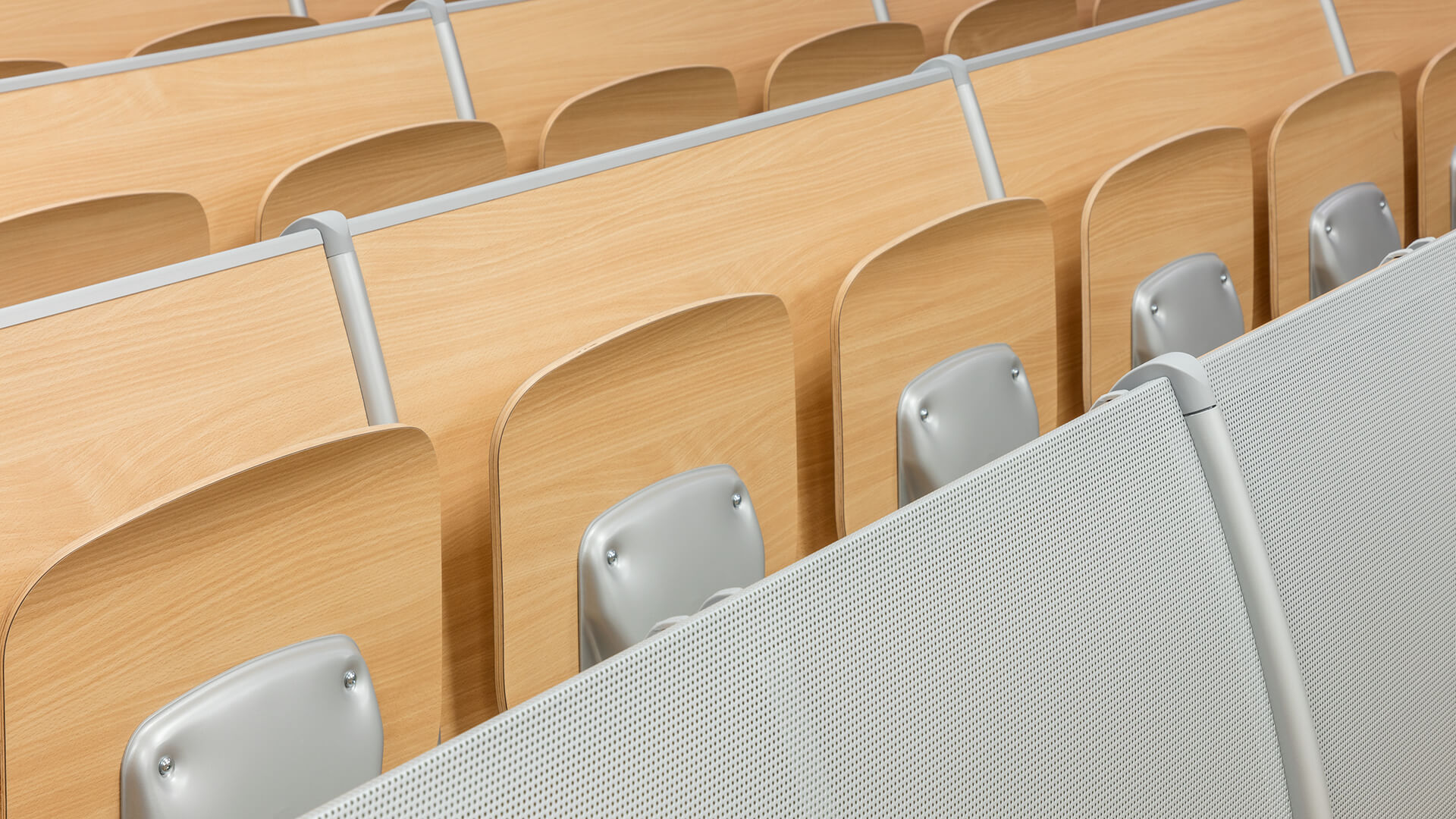 The supply has been completed with the installation of about 100 ST12 study benches (Orlandini design) for the language and computer labs at Fontane centre.
The innovative single structure system consists of a bench with fixed writing table and two mobile seats supported by pivoting press-moulded painted aluminium arms.
The ability of the seats to rotate 360 degrees transforms the system from a simple study desk to an "island" for study and work groups, offering the option of working at the same table while sitting in different rows.
The benches have been chosen with black laminate top, black painted structure and HL3 seats in bicolour thermoplastics (white/black). They have also been equipped with power sockets under the writing table. In this case as well the installation on special inter-row beams make it possible to avoid drilling the floor.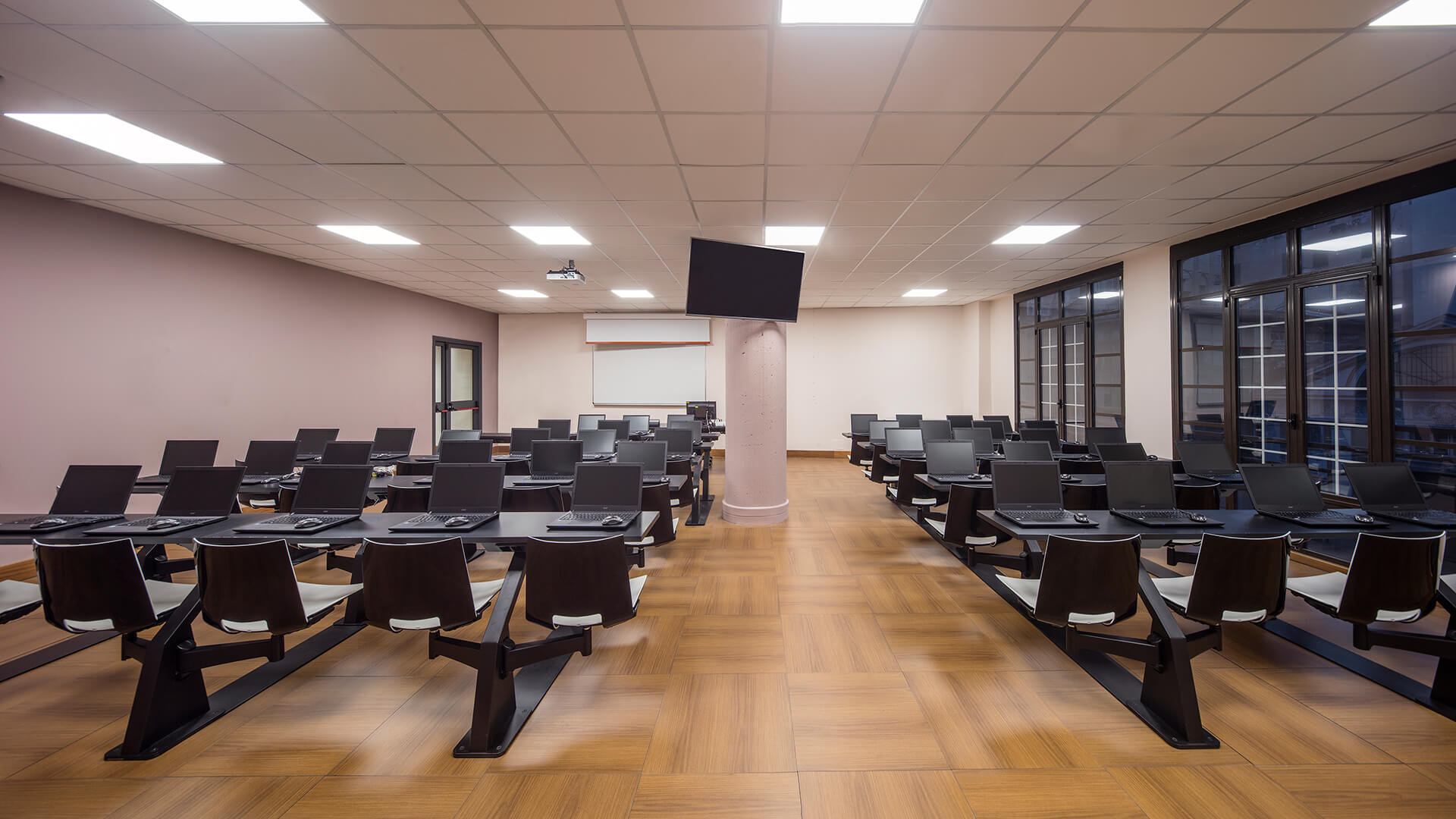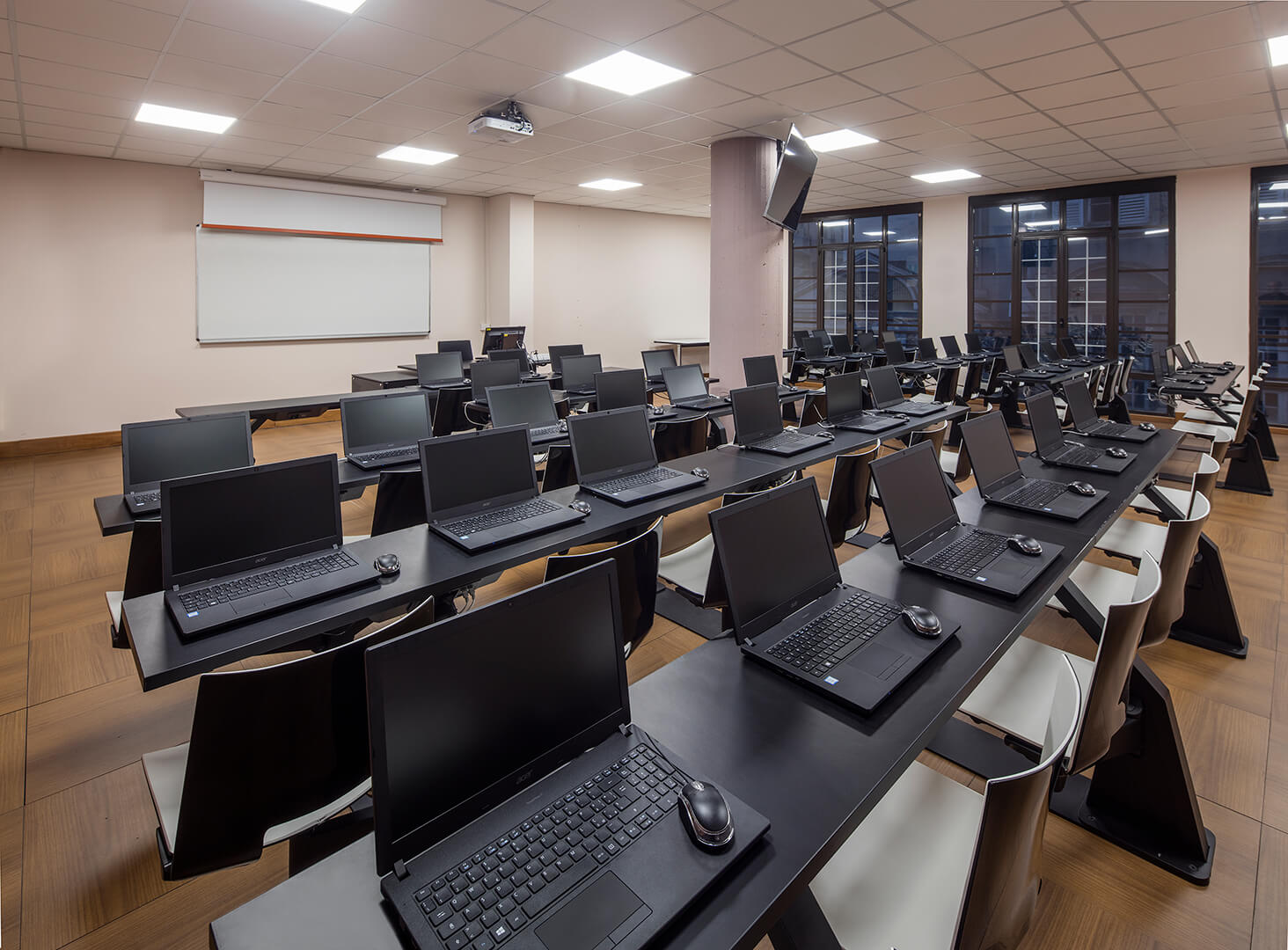 Project San Martino, Fontana and Villa Cambiaso University Centres – University of Genoa
Location Genoa, Italy
Year 2018
LAMM supply over 1000 Q3000 study benches, 94 ST12 study benches