12.03.2019
Unica armchairs for the M9 in Mestre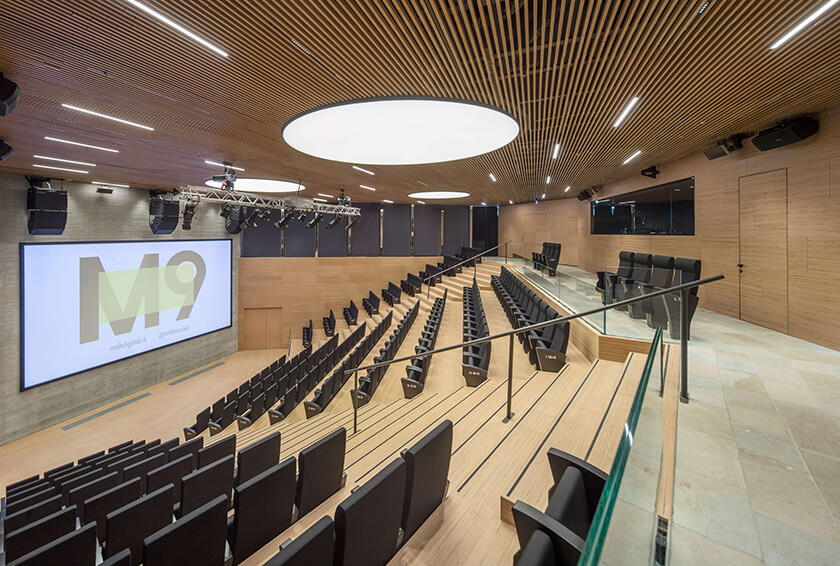 Confirmation as the leader in the conference sector market, LAMM was the chosen supplier for the fit-out of the prestigious auditorium/cinema in the M9 museum complex designed by Sauerbruch Hutton Architects.
The guiding concept which inspired the realisation of the M9, the new Mestre museum complex dedicated to 20th Century Italian history, which the Venice Foundation had wanted and promoted, was a concept of immersion in a multimedia experience – travelling into the past, whilst including the present and imagining the future.
The fruit of an international competition won by Sauerbruch Hutton Architects, the M9 represents an important urban regeneration project involving the realisation of three new buildings, the main building dedicated to the museum function, the renovation of a late sixteenth-century ex-convent, and the restructuring of an 1970s head office structure. Inspired by the most innovative of European architectures, the M9 represents a multifunctional structure which far surpasses the traditional concept of a museum, thereby creating an area where new architectures dialogue with historic buildings, breathing life into a sustainable, environmentally-friendly project interwoven into the urban fabric.
The main building, characterised by its compact form and its juxtaposition of closed, glass surfaces exalting its colour, is used as a tool to alter the perception of space, in addition to the permanent and temporary exhibition areas which include a 190-seat auditorium.
This auditorium, an important place of communication, was built to host meetings, conventions, shows and film projections and was completed with the installation of LAMM's Unica armchairs. Designed by the Company's in-house R&D Team, these armchairs are characterised by comfort, combined with a design that can readily adjust to any applicable context. Having selected the high backrest version with its visible wooden side panels, the armchairs were installed in straight rows across 51cm high steps.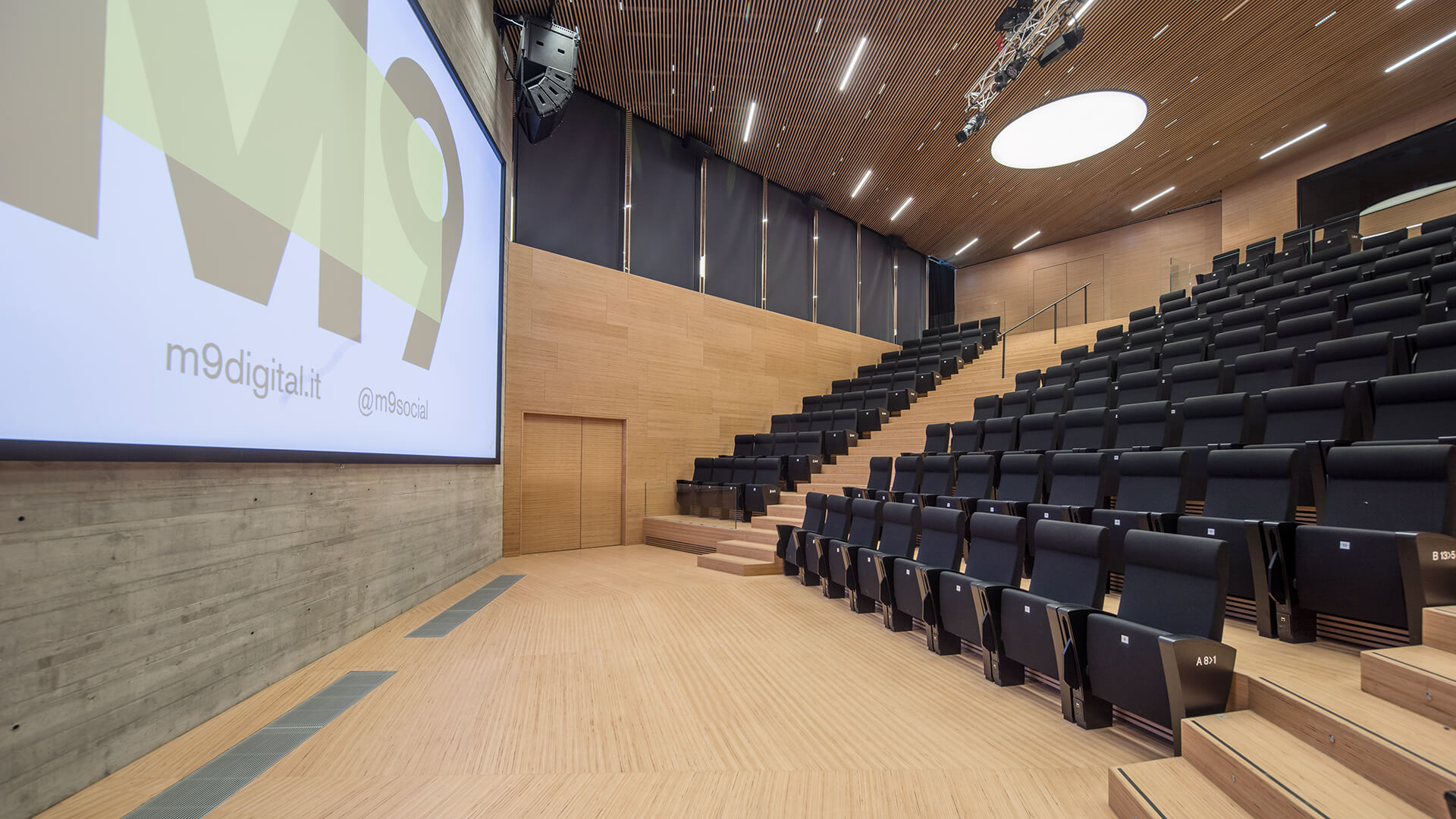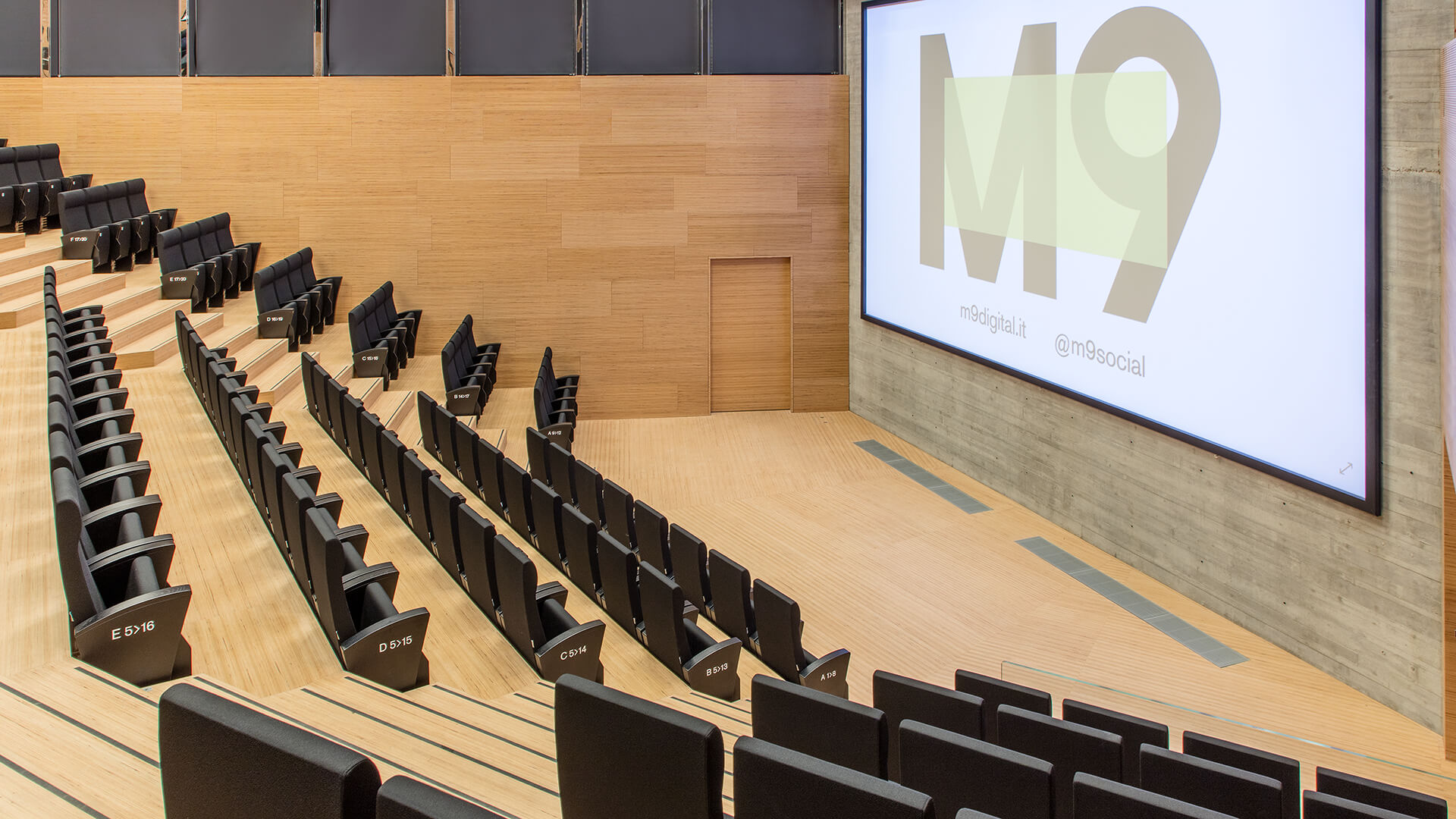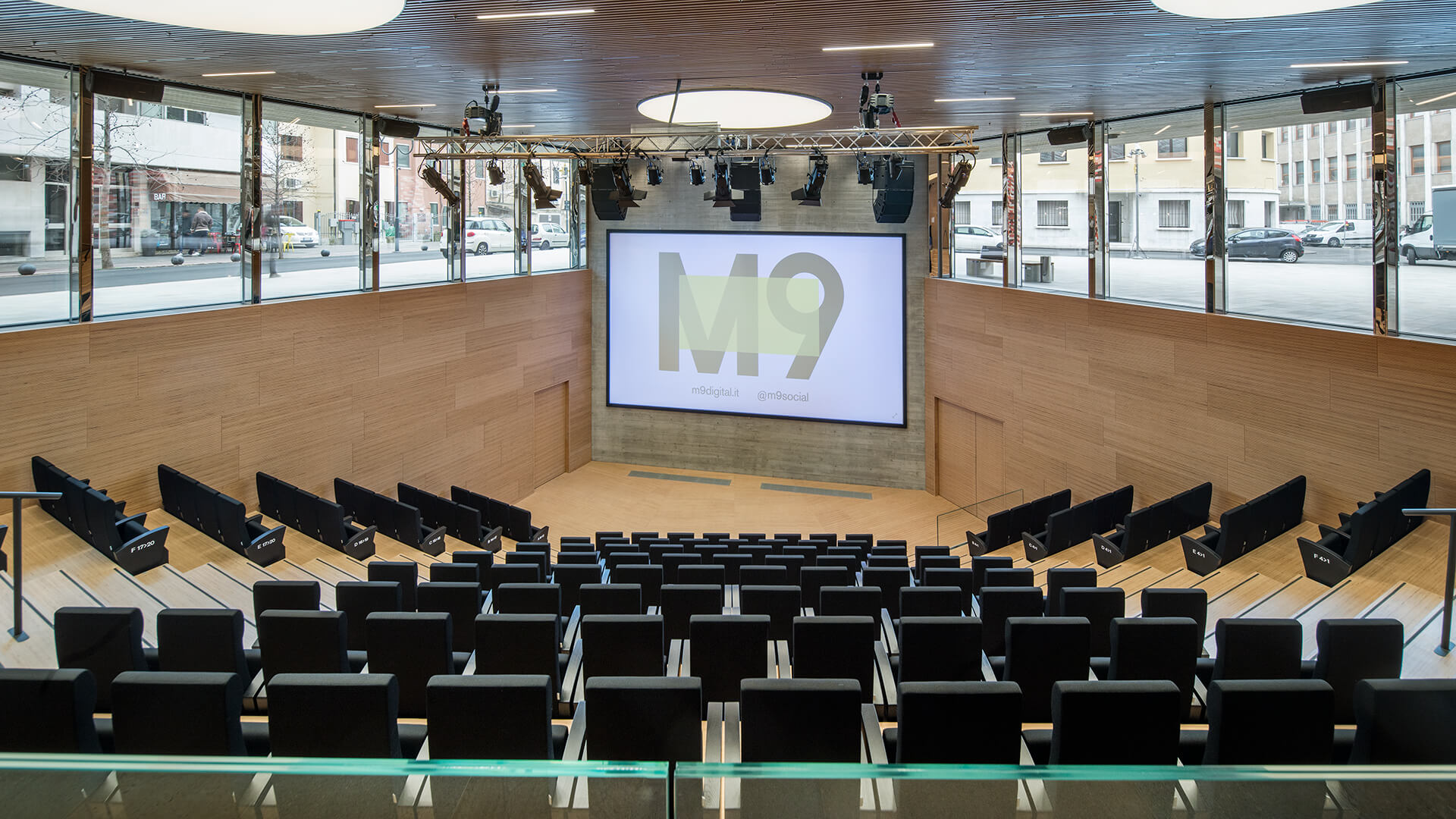 Fitted with a gravity device allowing the seat to be titled with a cushioned movement and with backrests of adjustable inclinations for a perfect view at all times, the armchairs are made from cold-foam expanded polyurethane in black padding, with side panels in black lacquered wood. The right sides of each seat are fitted with a small tip-up and concealable writing tablet, with anti-panic motion, whilst electric sockets and USB ports are located in the lower, easy-to-access parts.
In compliance with specific design requirements, the armchairs were installed in the central area of the auditorium with spacings of 54 and 56 cm whilst spacing of 58 cm was achieved in the side areas.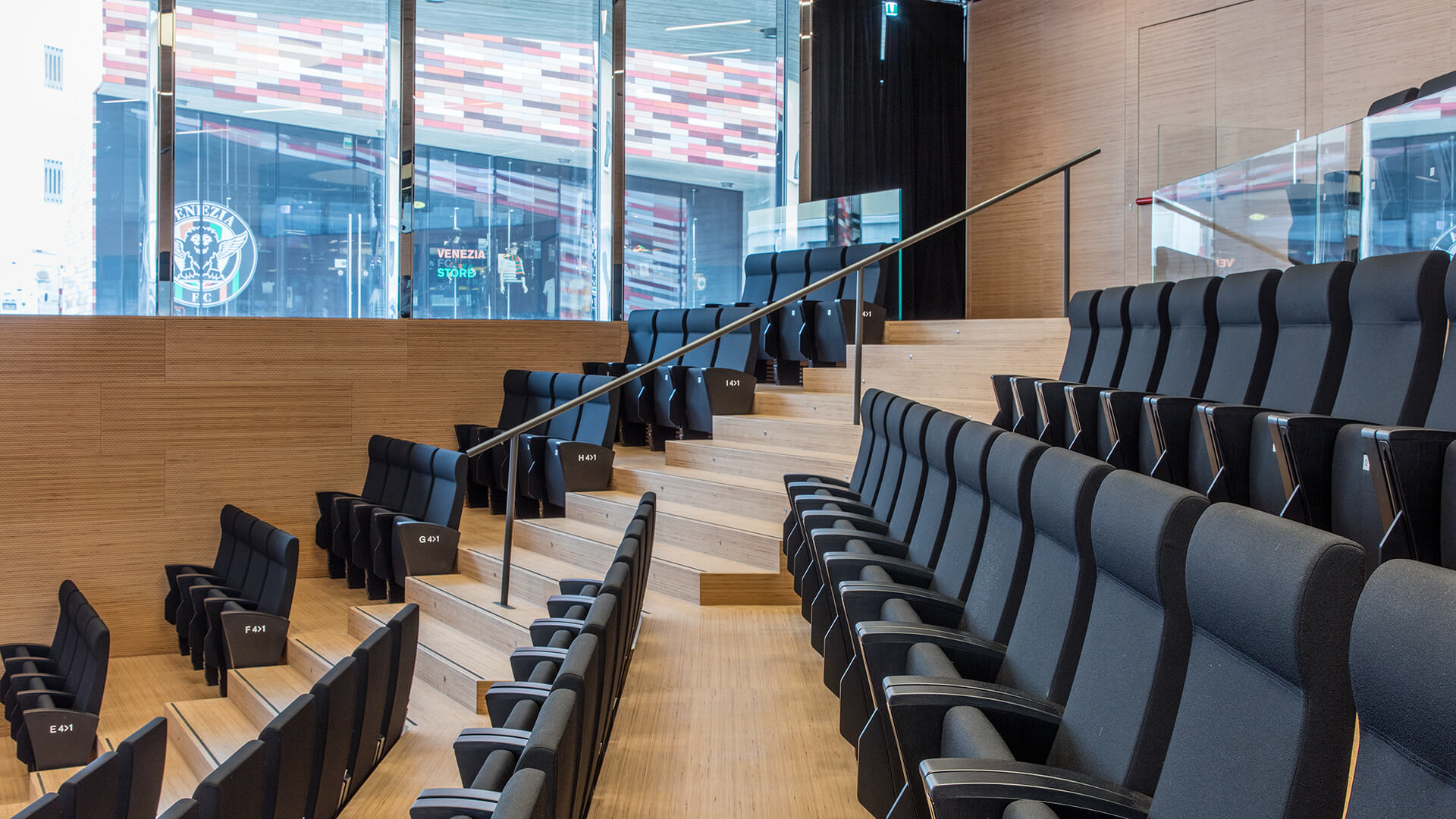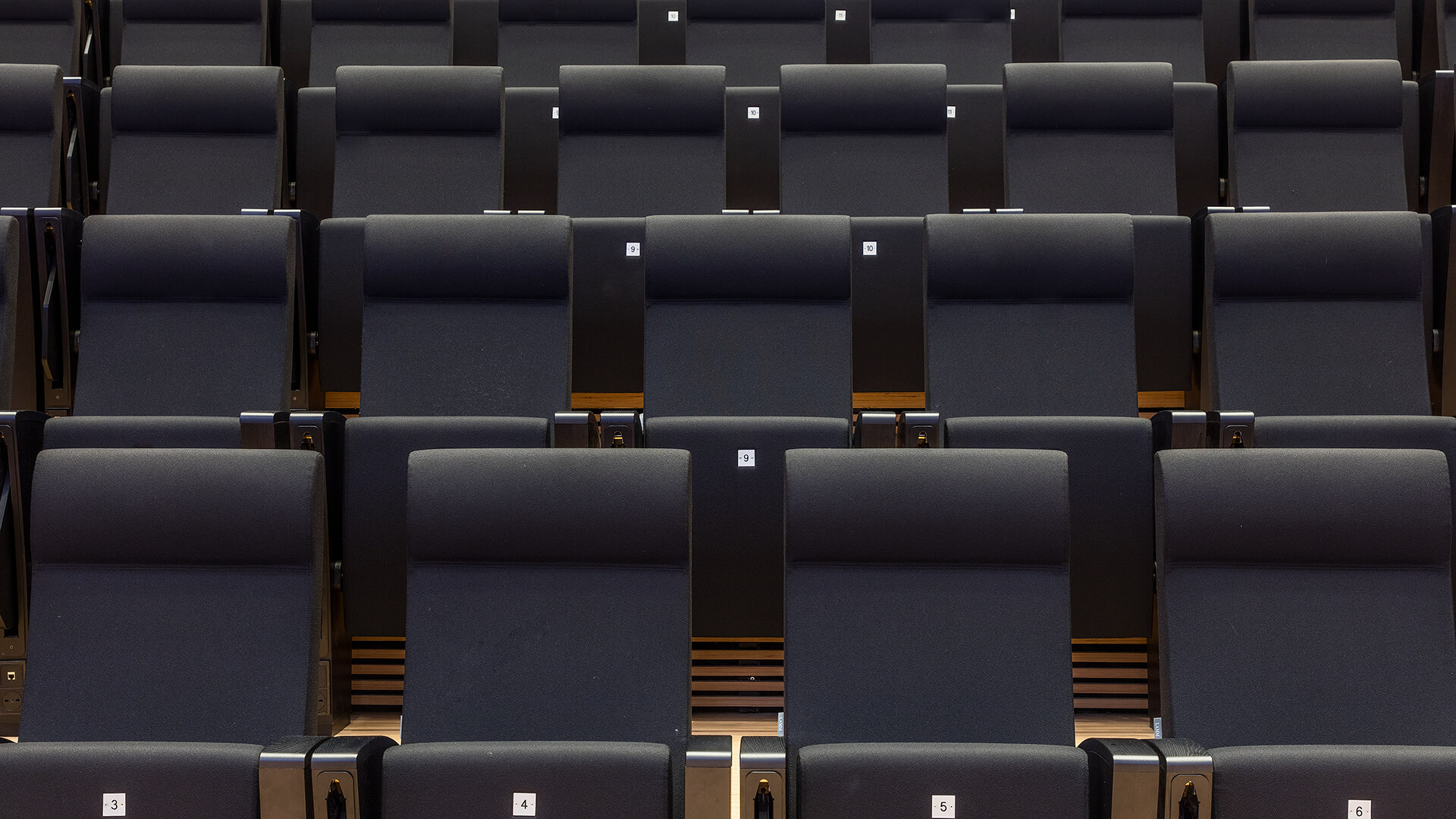 With its focus on an energy-saving design, the overall M9 structure has been LEED Gold certified for its environmental sustainability (Leadership in Energy and Environmental Design) structure.
Project M9 Museum
Location Mestre (Venice), Italy
Contractor Venice Foundation
Year 2018
Architecture Project Sauerbruch Hutton Architects
Supplier LAMM The Unica Armchair