06.10.2022
C100 armchairs for the Wageningen University & Research (WUR) campus in the Netherlands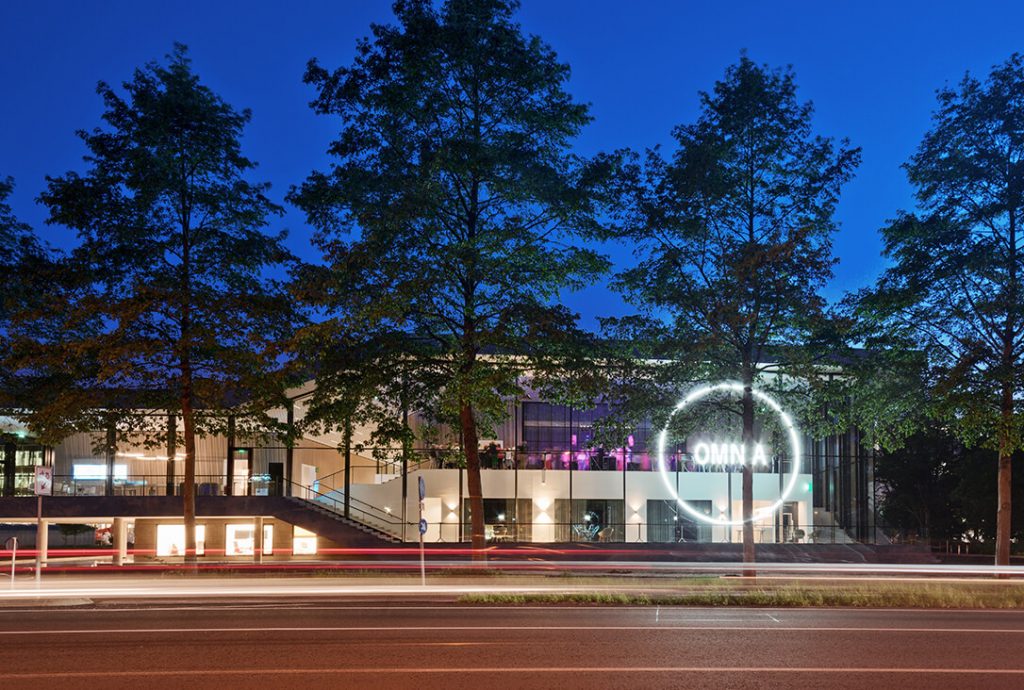 A welcoming and vibrant setting that promotes the formation of a community of researchers, students and companies: embracing these driving forces, LAMM has fitted out the two main halls of the "Dialogue Centre"
A pavilion that seems to float on the surface of the surrounding park's lush green lawn is home to a centre built to establish dialogue between scientists, society and experts in the fields of nutrition, climatology, healthcare, circular economics and biodiversity. A unique venue built on the campus of Wageningen University & Research (WUR), a prestigious university that attracts students from 110 countries, specialising in life sciences and agricultural excellence. The concept behind the new building, located in the town of Wageningen in the Netherlands, is the brainchild of the Broekbakema in Rotterdam.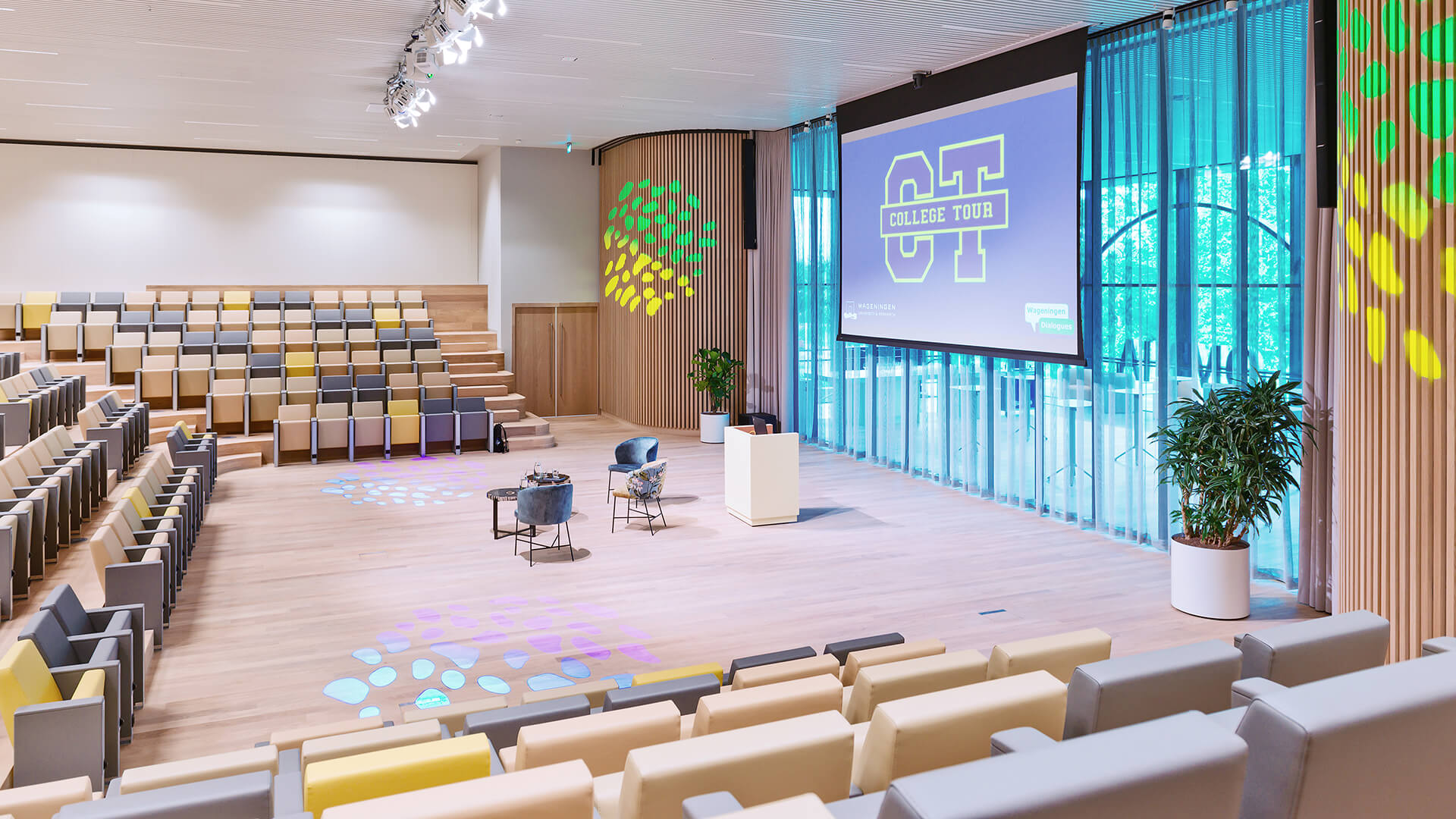 The new structure, which fits in seamlessly with the outdoor scenery, has a horizontal roof and ground floor that angle off where the "Dialogue Hall" is located, contributing to the centre's striking architecture. A centre focused on the interaction and sharing of knowledge between science and society, with three main sections, each of which is housed in its own independent part: a large hall for symposiums and meetings, a hall dedicated to promoting and spreading knowledge and, finally, a "Faculty Club".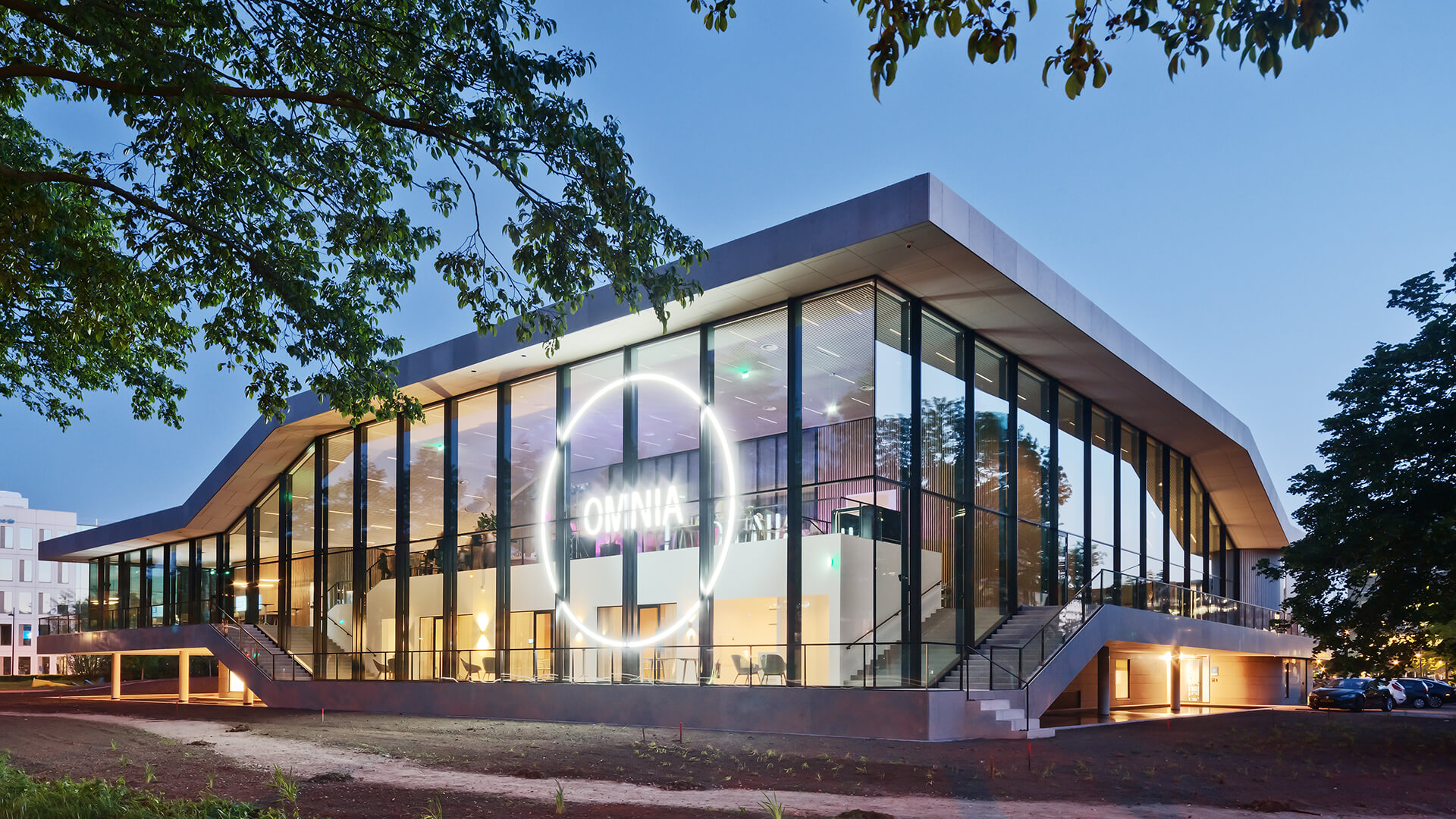 A welcoming and vibrant setting that can help drive the formation of a community of researchers, students and companies. Embracing these driving forces, LAMM has fitted out two of the centre's main halls: the double-height "Dialogue Hall" and the "Promotion Hall". For both halls, custom solutions built around the highly customisable C100 armchair designed by Baldanzi & Novelli were adopted. The warm colours (two shades of beige, yellow and warm grey) of the 272 faux leather-upholstered chairs in the "Dialogue Hall" emphasise its cosy, comforting setting. Complete with silver painted metal details, the C100 armchairs are spaced 53.5 cm apart. More than half of the armchairs (156) are fitted with a tip-up foldaway writing tablet with anti-panic movement. In addition, three chairs have a detachment system that allows them to be removed and transported quickly if needed. And lastly: 140 chairs are equipped with an electrical system.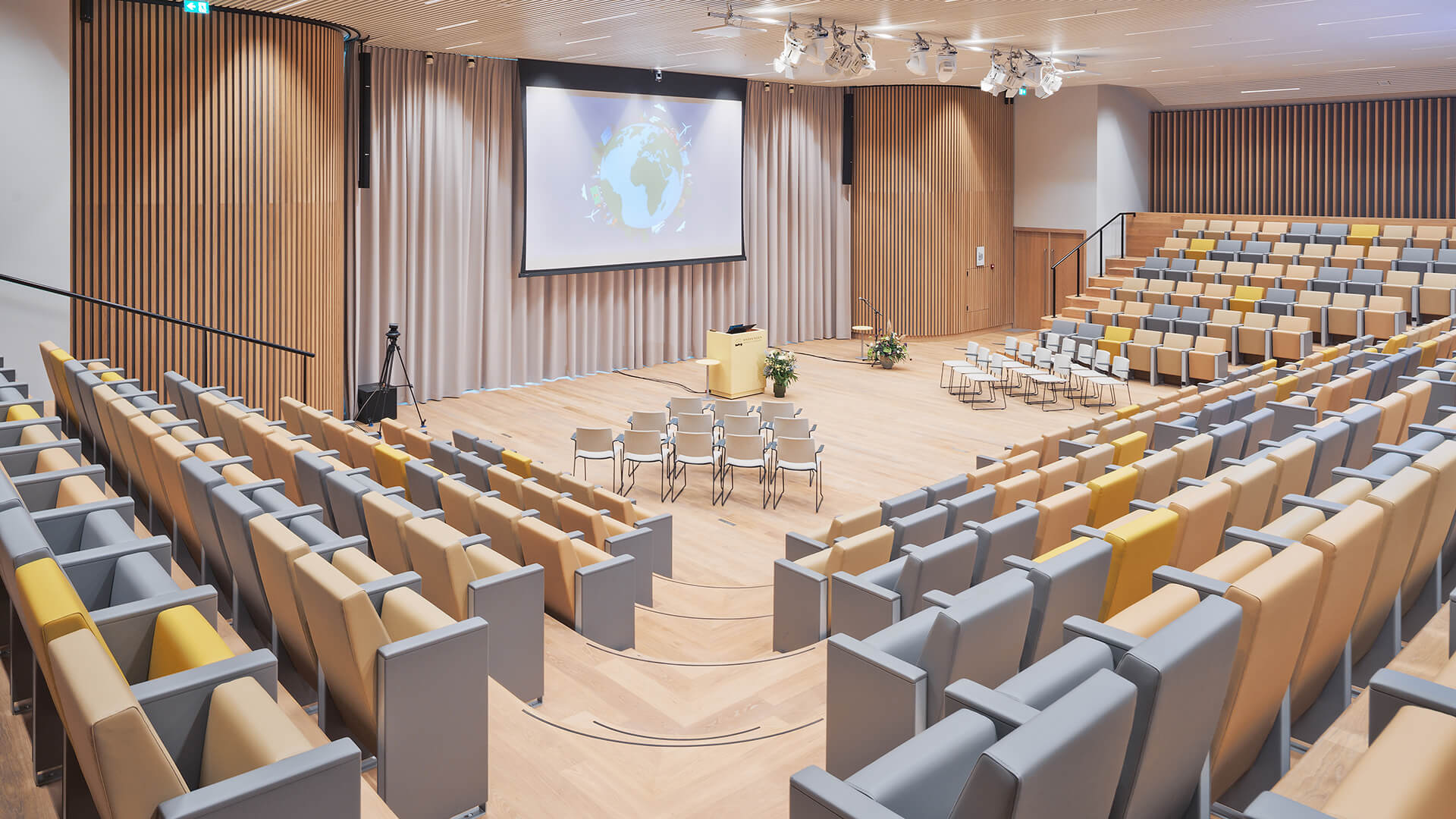 C100 armchairs were also used for the "Promotion Hall", with 108 Spradling Silvertex-upholstered chairs in five alternating shades (umber, wine, silver, taupe and champagne), half of which are equipped with an electrical system. In the first row of the left-hand section, three of the armchairs are designed for easy removal. In the two large halls, the C100s are fully upholstered with a low backrest and floor-length sides. This project was carried out in collaboration with local partner SV Collection (contractor: CBRE).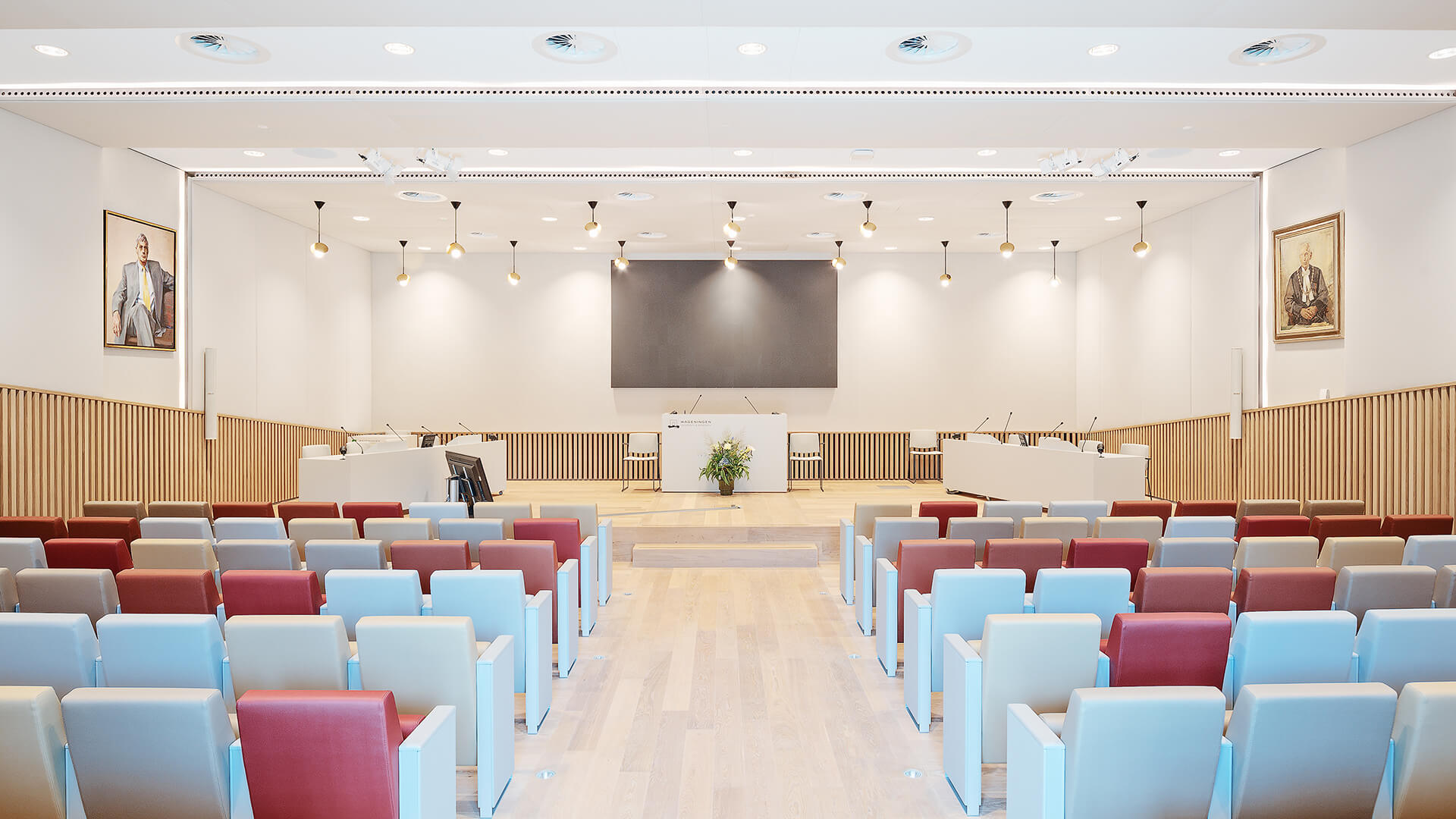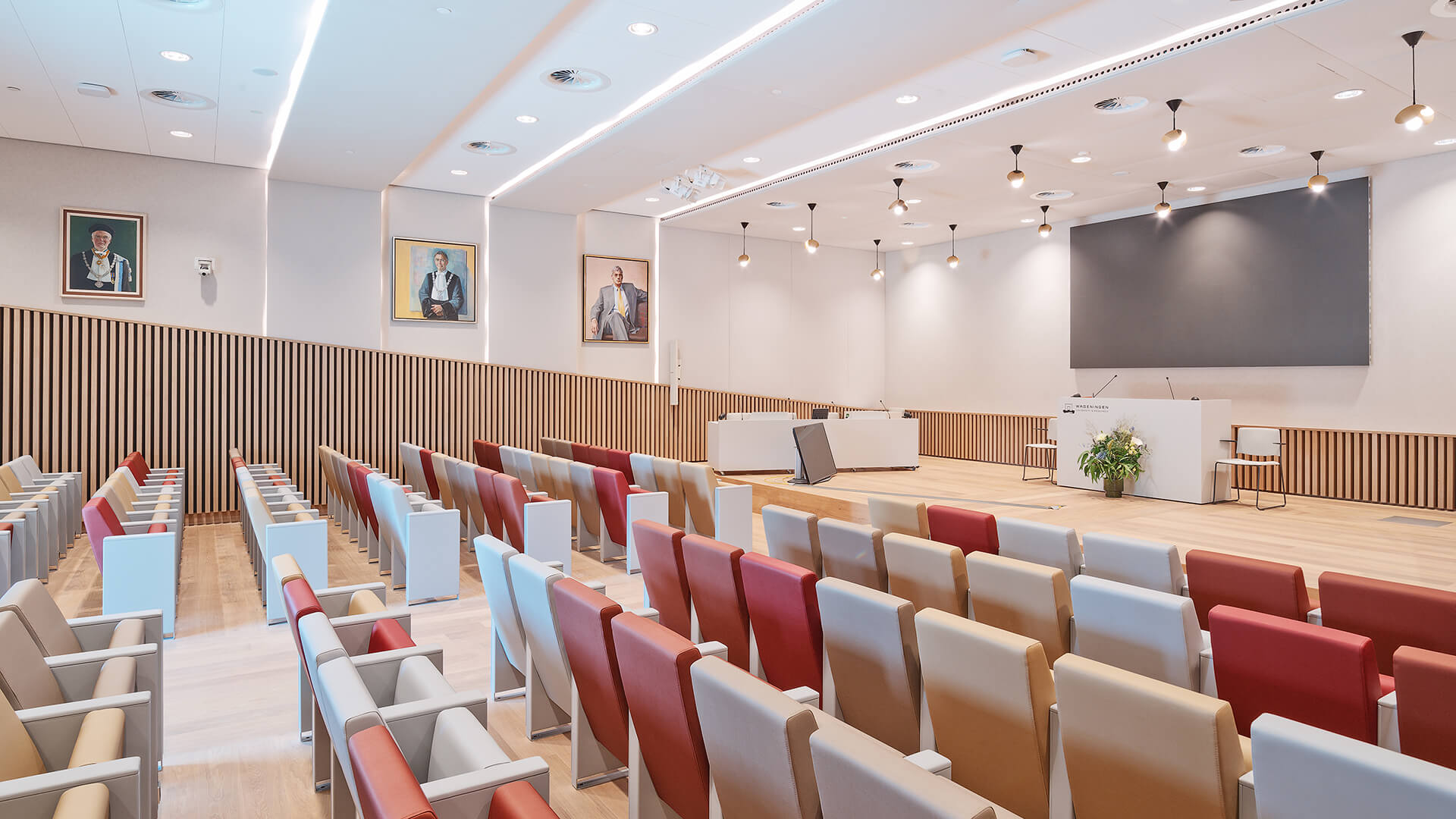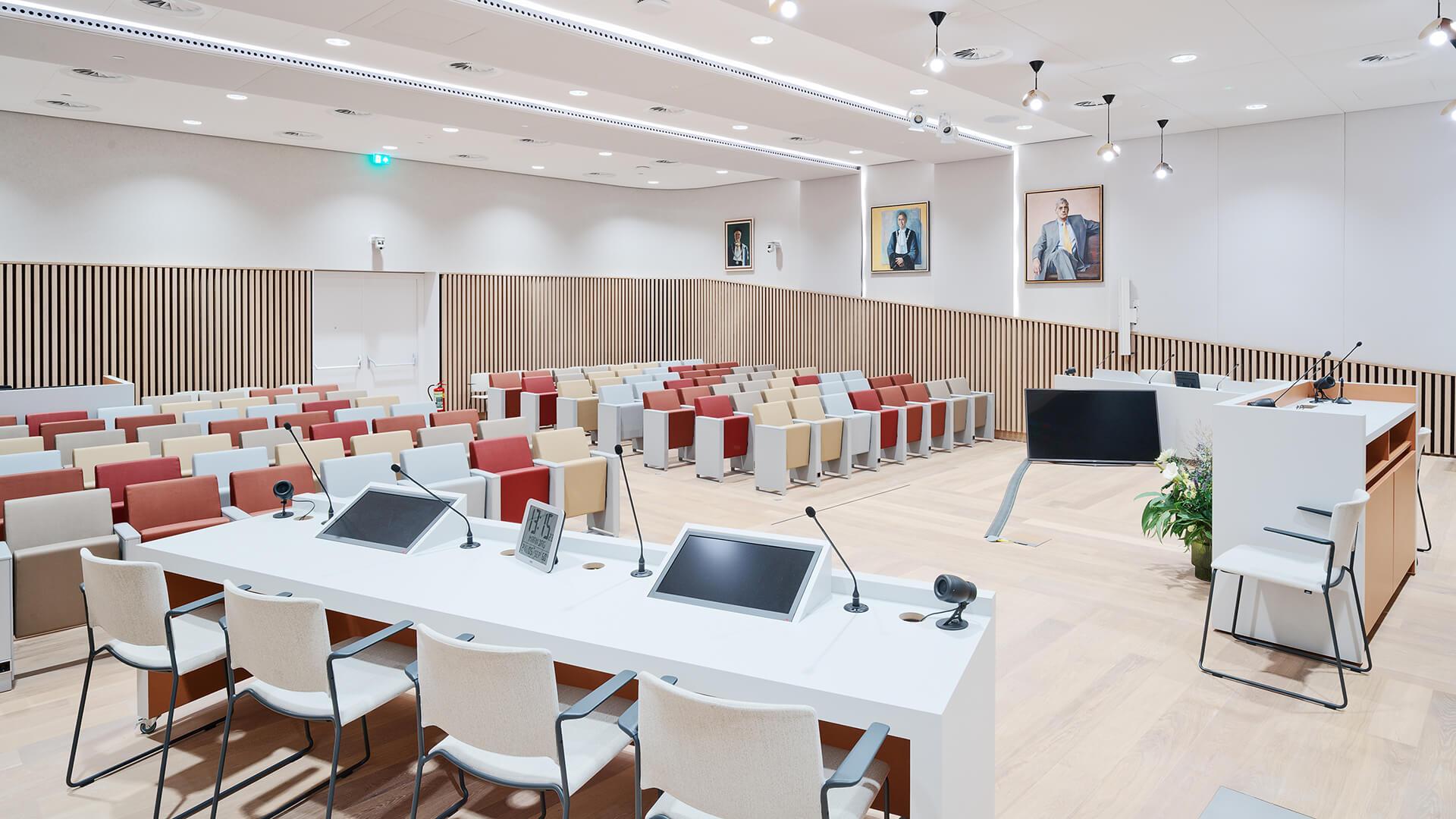 Project: Wageningen University & Research (WUR) Dialogue Centre – New Omnia Building
Location: Wageningen, Netherlands
Client: Wageningen University & Research (WUR)
Interior design: CBRE
LAMM dealer: SV Collection
Architects: Broekbakema
Year: 2022
Photographer: Petra Appelhof
LAMM supply: 272 + 108 C100 armchairs