03.10.2023
French robotics world leader Fanuc relies on LAMM automated systems to reconfigure new auditorium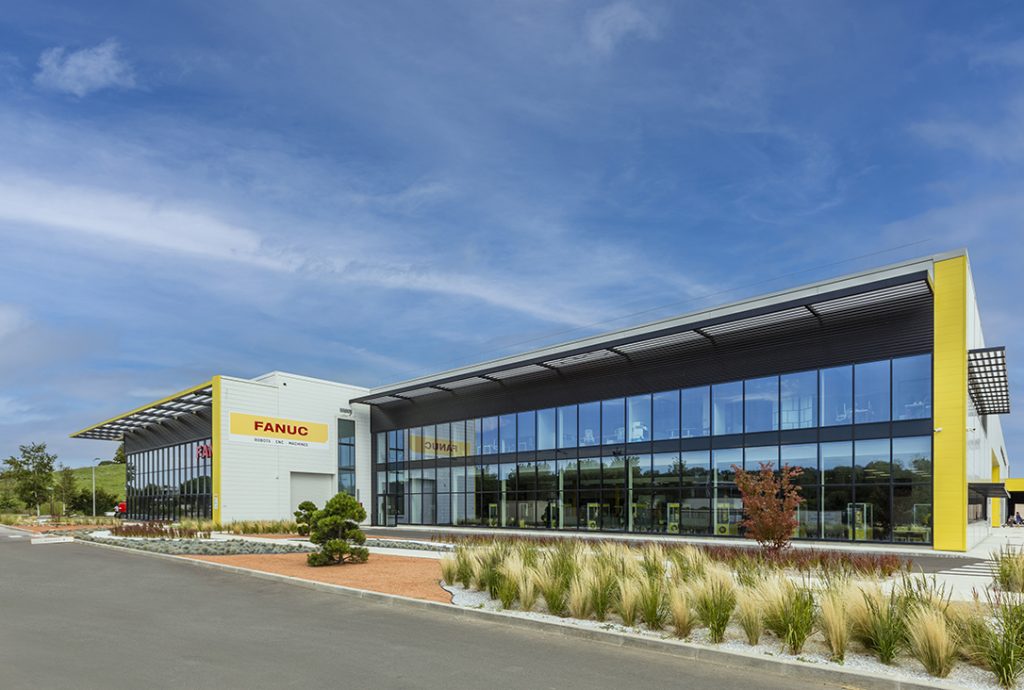 Thanks to the automated mechanism of the telescopic grandstands, the large hall (388 seats) is cleared in just over three minutes. The supply is completed by the ultra-compact, high-tech armchairs, Futura
LAMM's concealed Floor Technology systems are appreciated by Fanuc, the French world leader in robotic, industrial and numerical control machines, choosing them for its new, reconfigurable auditorium. The project is part of the extension of the company's headquarters in Lisses, not far from Paris, led by Agora, architects with long experience working as general contractors, specialising in the design and turnkey construction of industrial and tertiary buildings, in collaboration with Christine Molière, architect and interior decorator.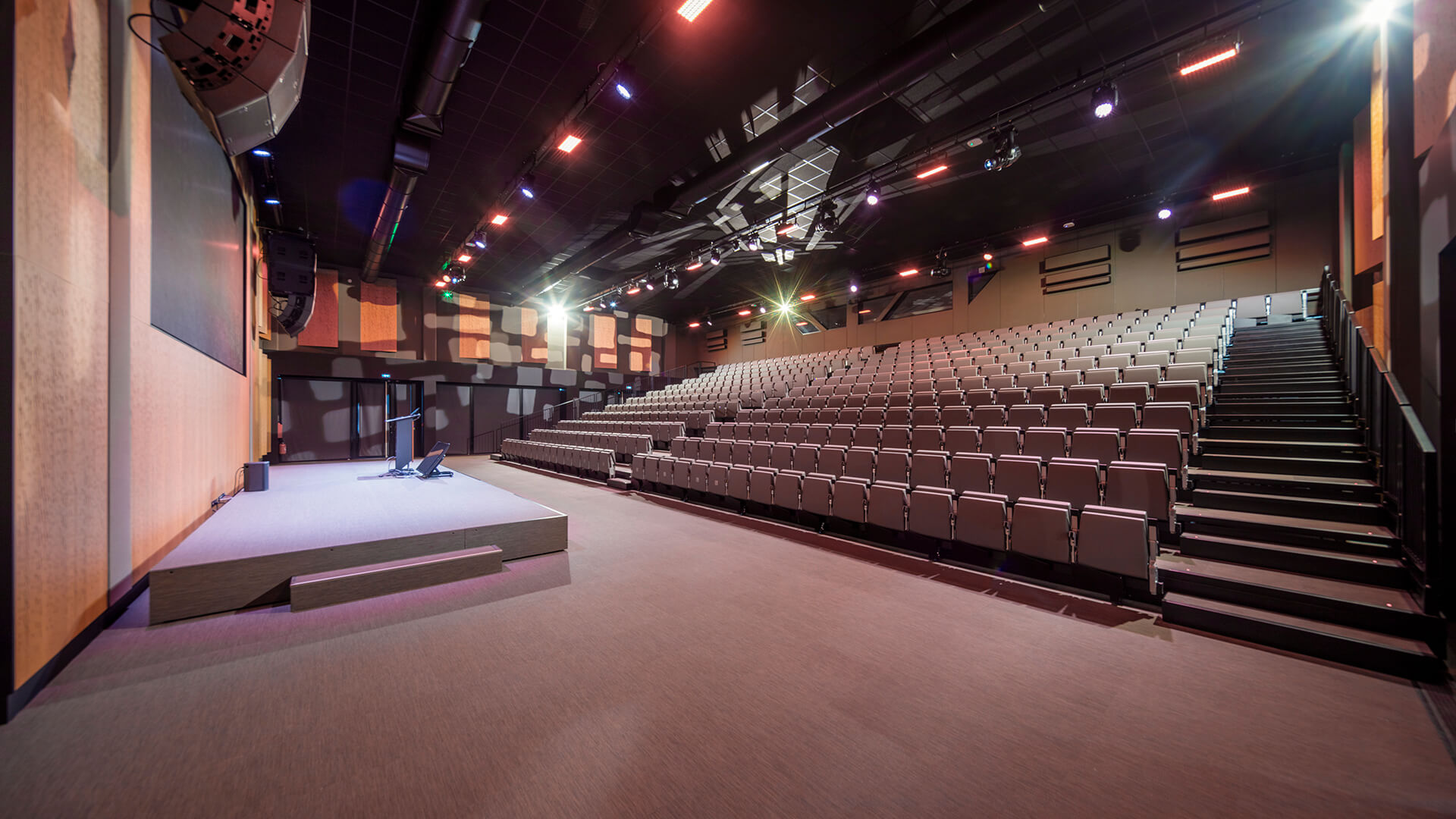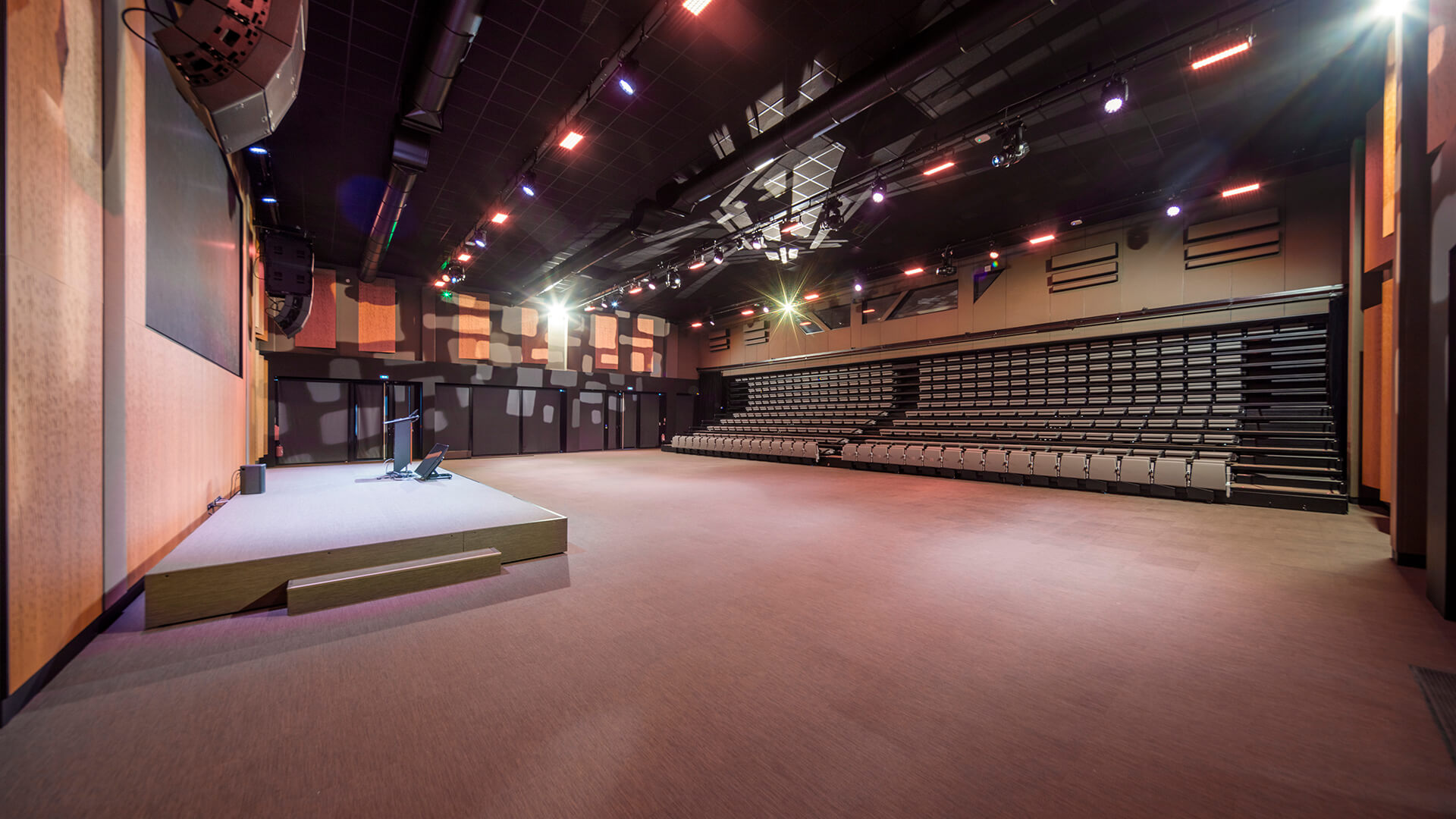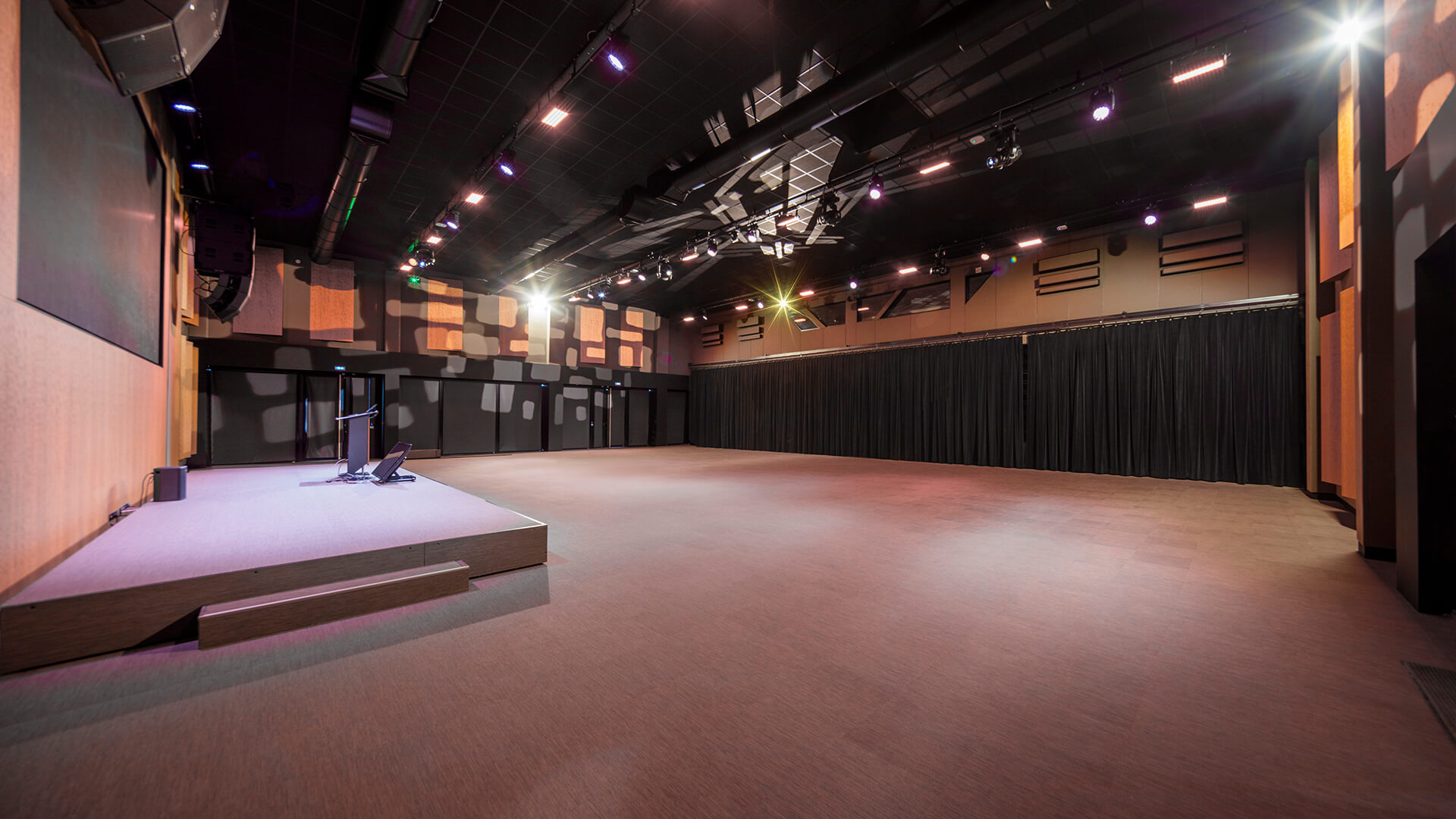 In addition to the creation of a 25-tonne overhead crane, 150 square metres of windows, a new office area and a large space for higher education, the work focused on the inclusion of a state-of-the-art auditorium. A large, 388-seat hall that can be cleared in about 3½ minutes thanks to the telescopic grandstand: once the fully automated movement system is activated, the Futura armchair dance begins. Row after row of LAMM's hypertechnological and ultra-compact seats fold horizontally to hide beneath the steps as the movement of the telescopic grandstand begins, compacting each row. Each one moves vertically in line with the back wall. Stacked vertically, the seats disappear and the auditorium is completely cleared.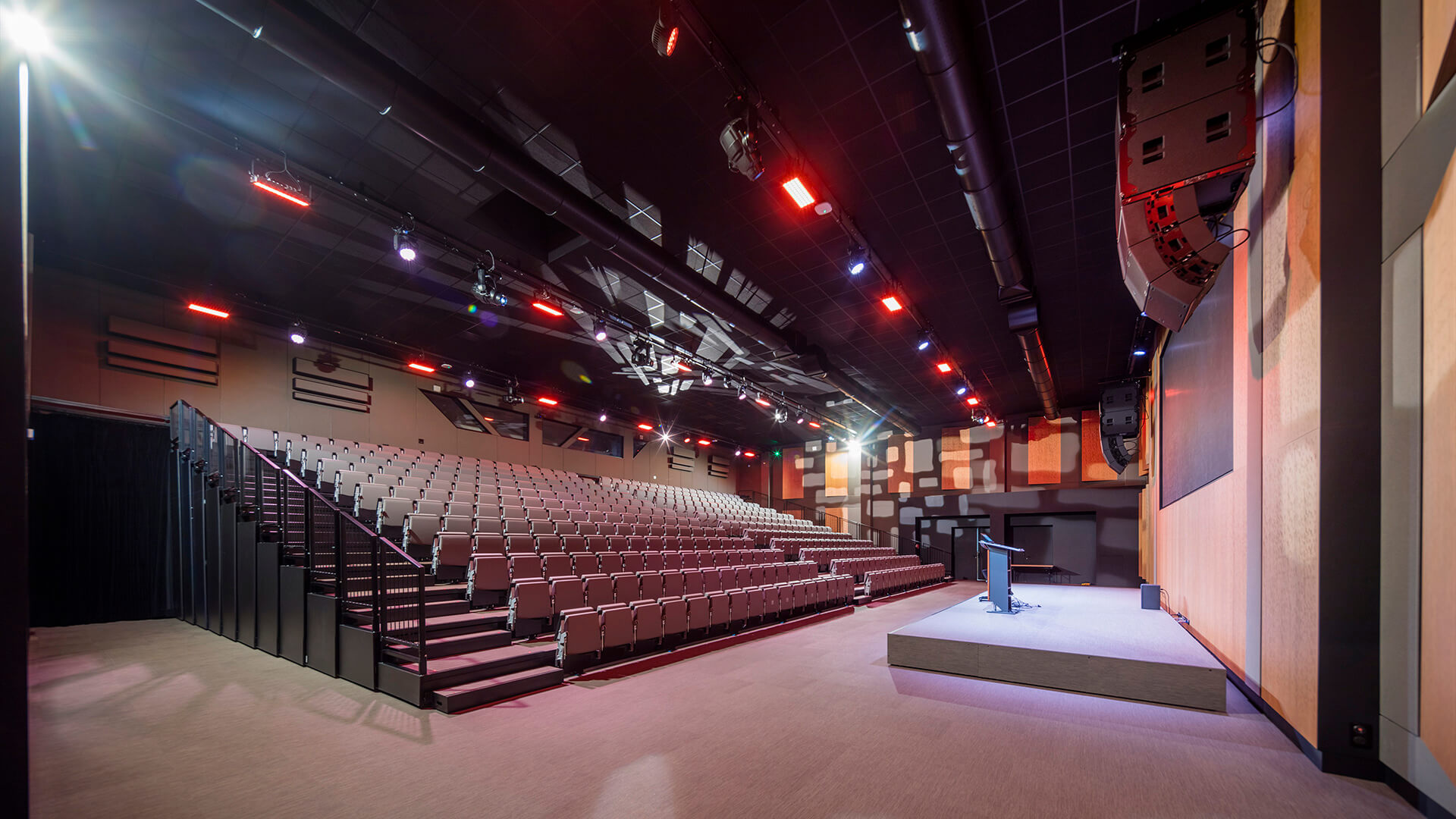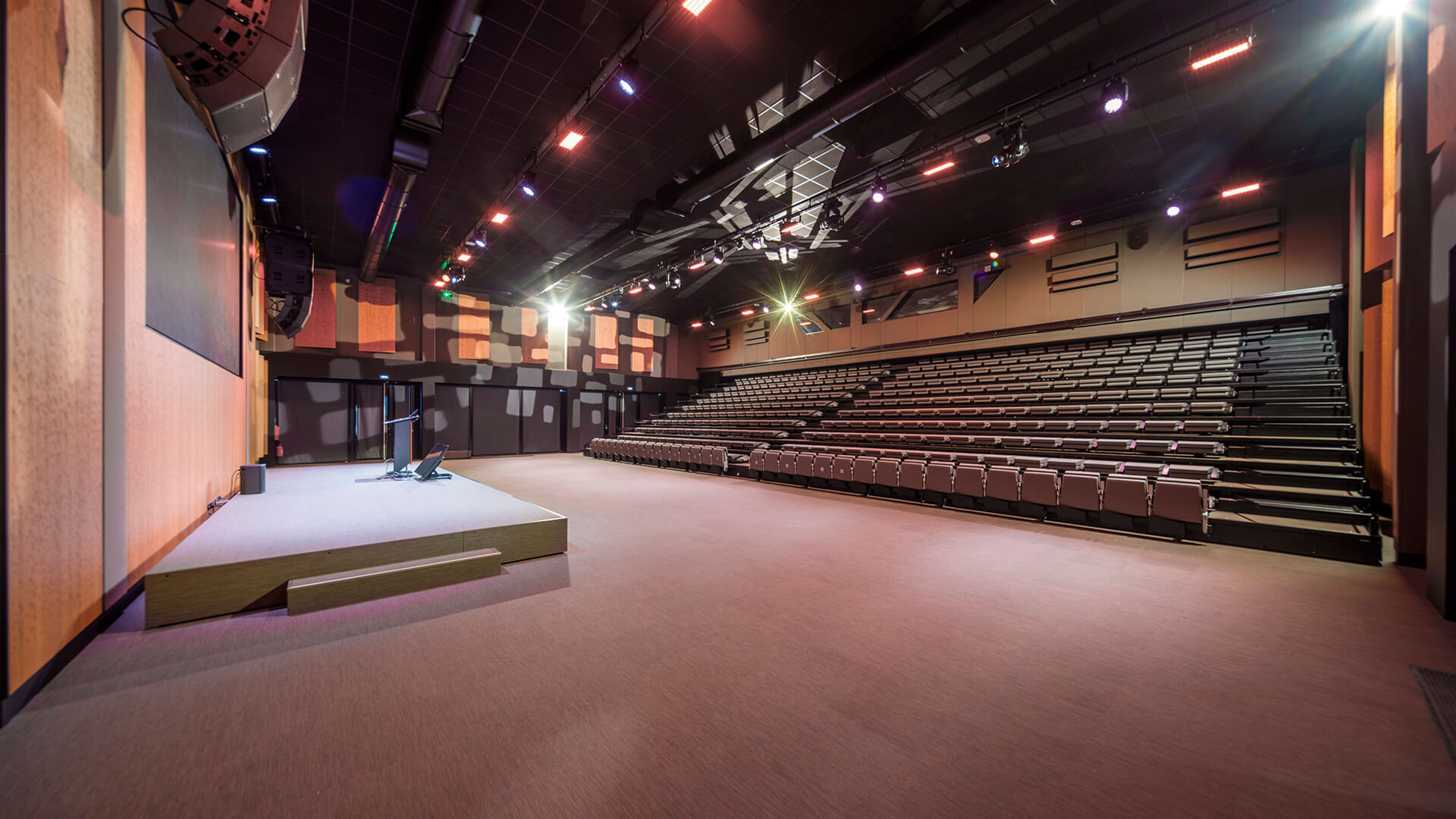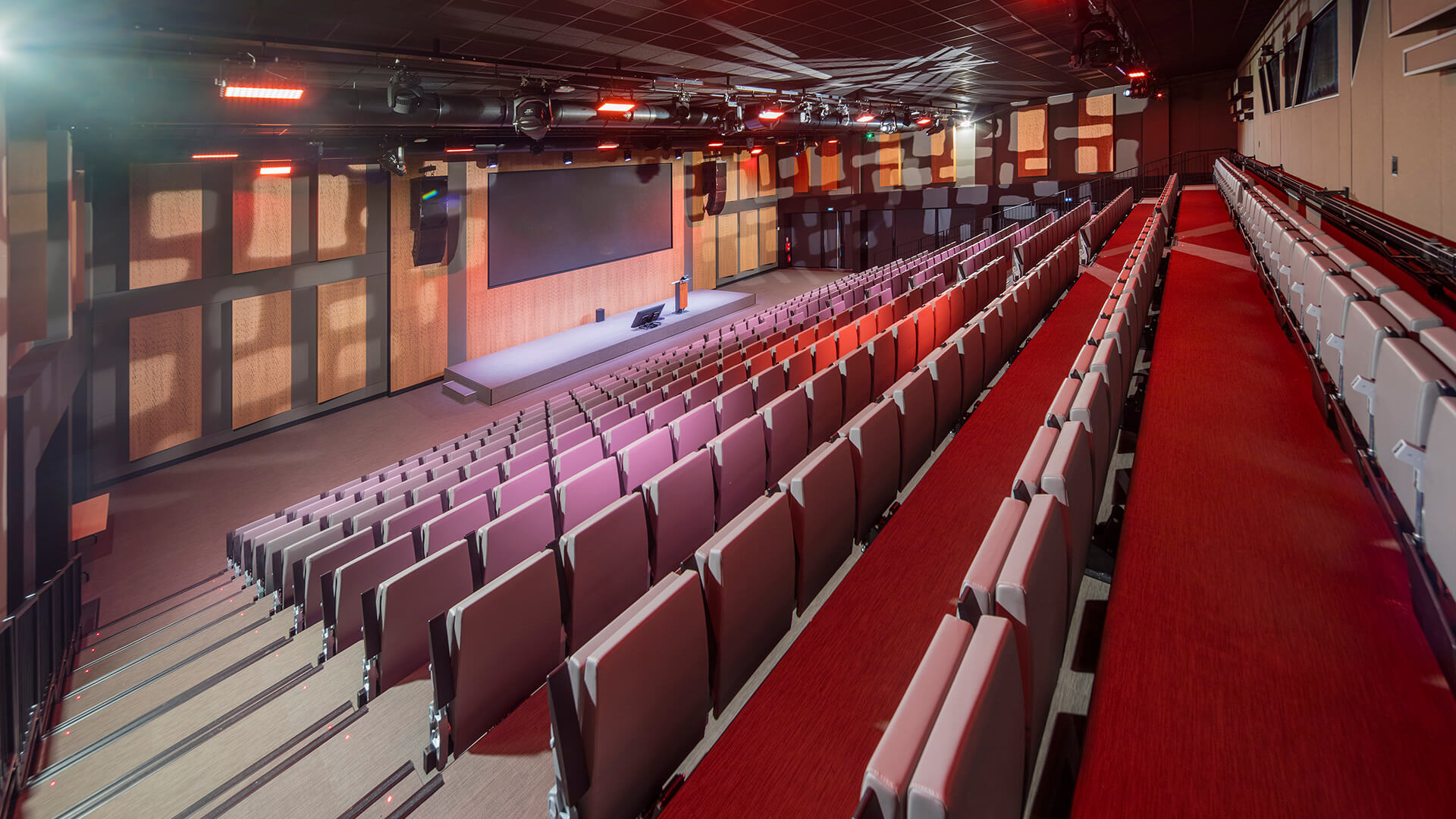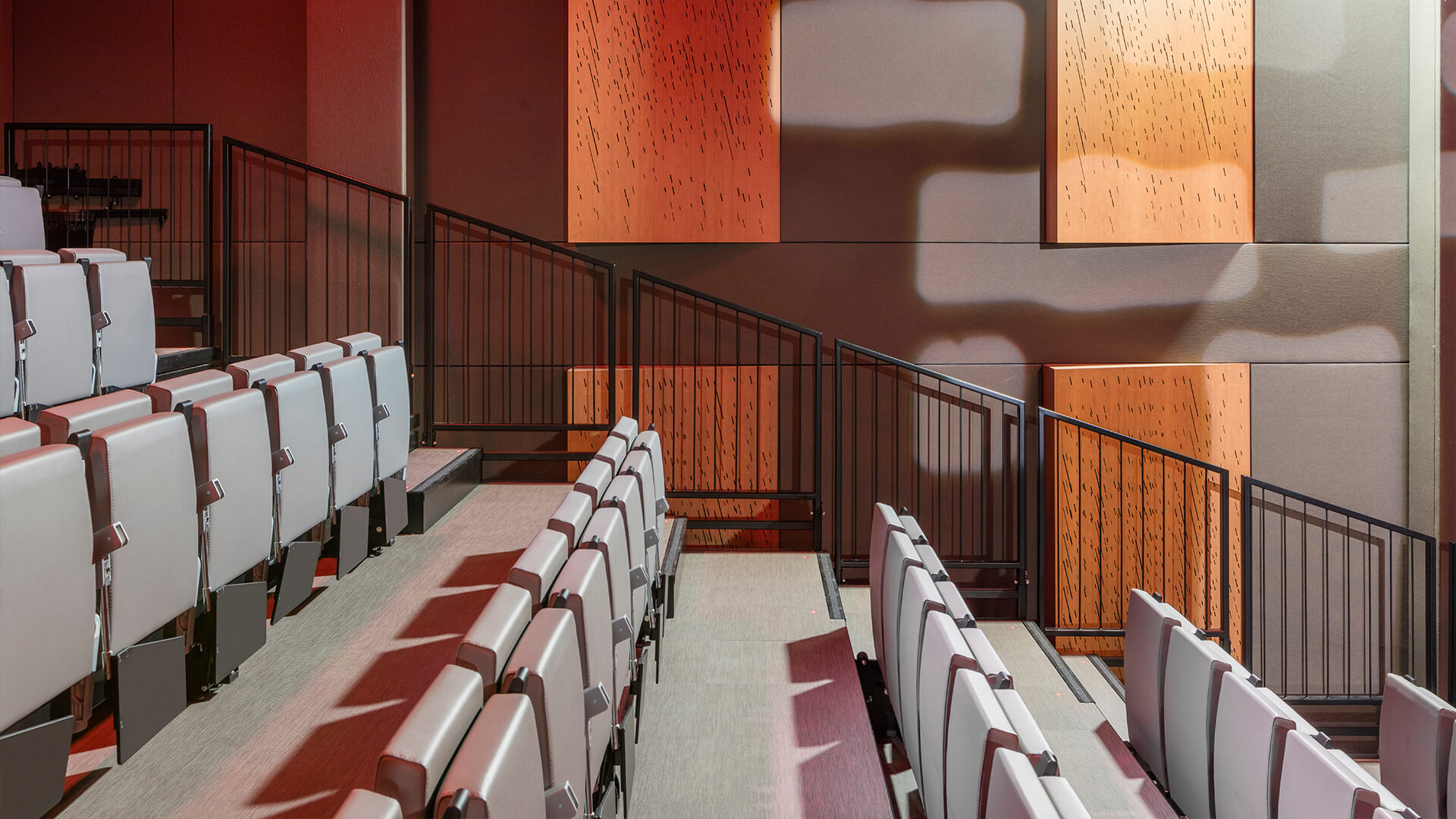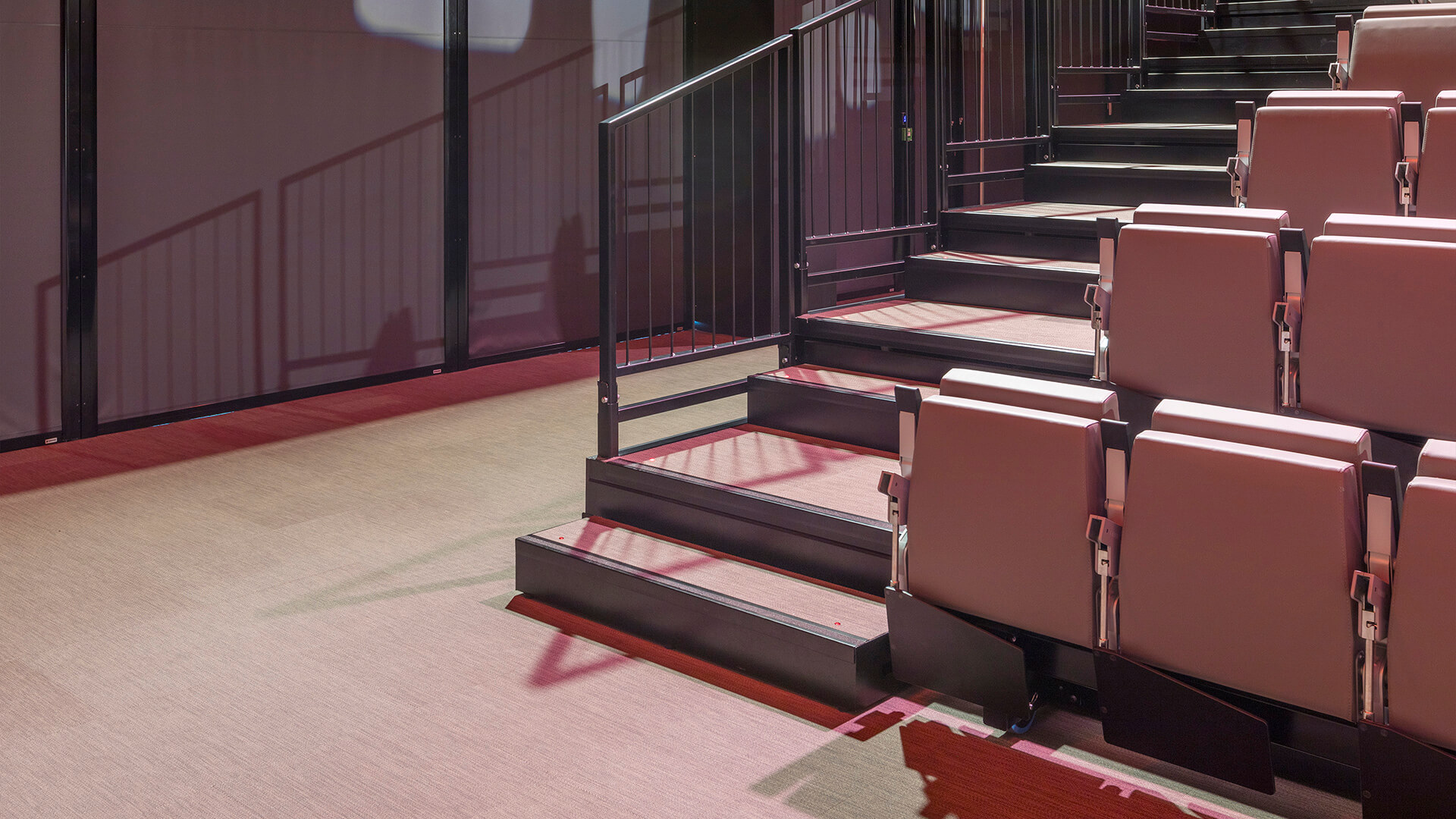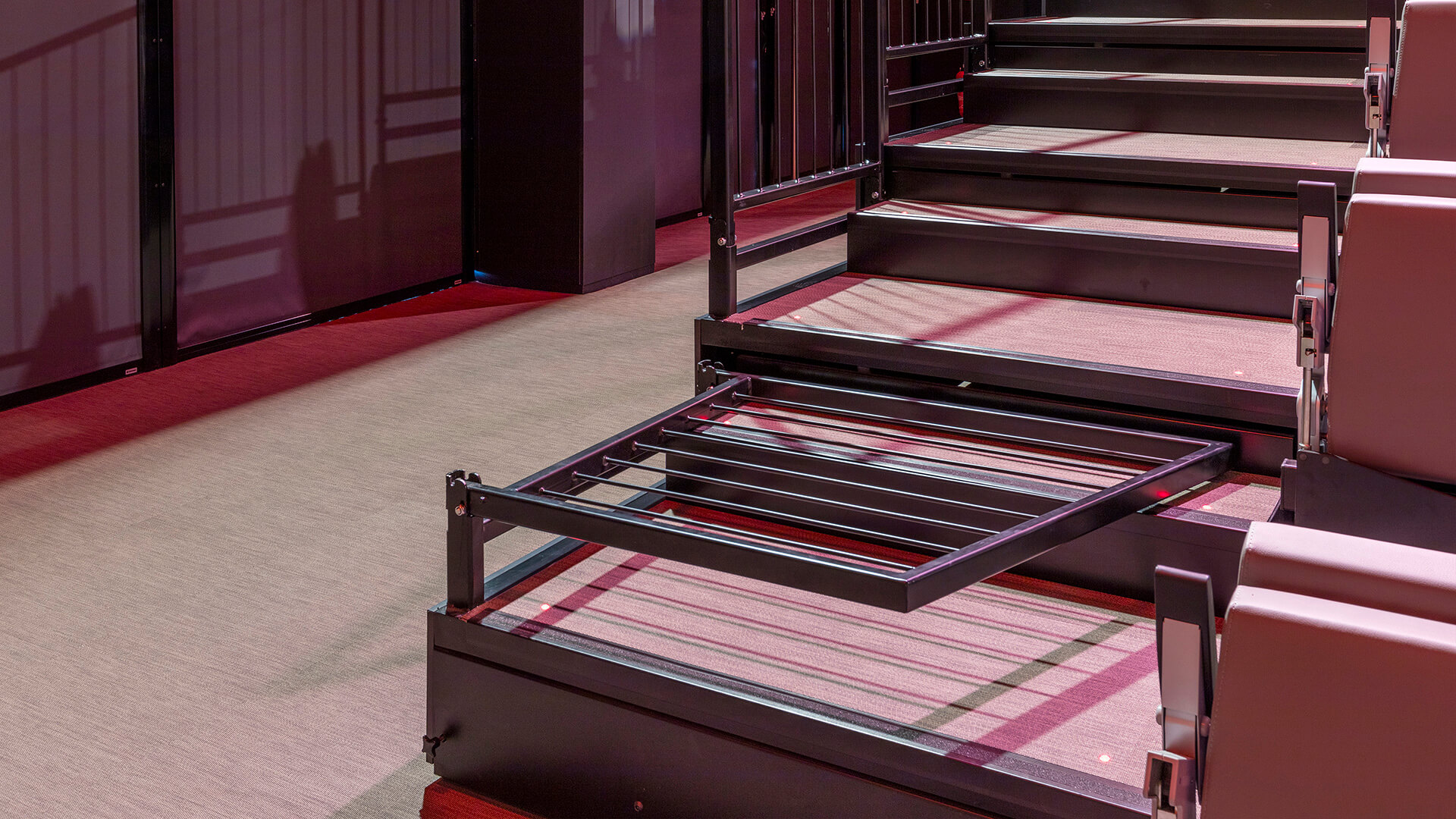 The automated system thus facilitates the opening and closing of the grandstand and makes it possible to tilt the seats (from a horizontal to a vertical position) in a fully mechanised manner by means of gas shock absorbers. The armchairs, positioned in straight rows with a distance of 52 cm between them and equipped with a writing tablet, power socket and USB port, include a movement technology that makes them particularly compact and perfect for application on concealed systems. In the French project, the choice fell on the version with seat and backrest upholstered in grey leatherette, black polyurethane armrests and a silver-painted metal frame. Functionality and attention to detail at the service of technology: the three front access steps in the aisles are removable to ensure a further reduction in space once the telescopic system has compacted the rows and completely cleared the hall, making it suitable for a wide variety of events and activities.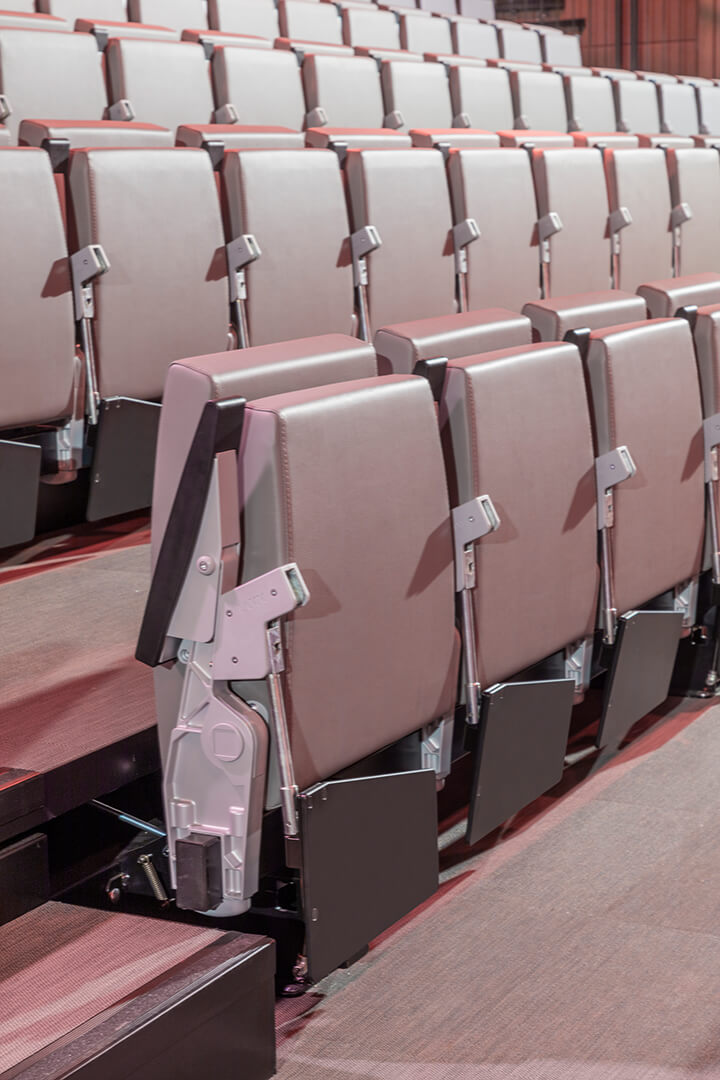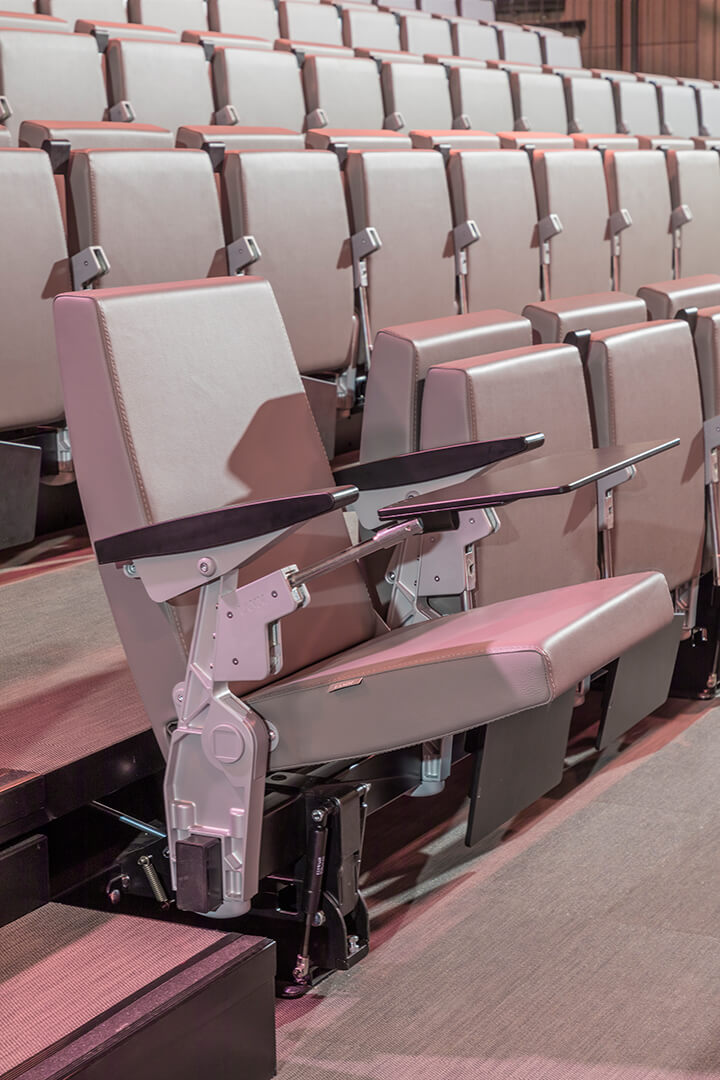 Project: Fanuc France – Auditorium
Location: Lisses, France
Architects: AGORA Architecte Contractant Général
Interior design: Christine Molière
Year: 2022
LAMM supply: 388 Futura armchair and 1 telescopic grandstand
Local dealer: SAS STEELCASE IDF
Photos: Mauro Davoli