24.10.2022
LAMM's Futura armchairs chosen for the Academy of Mauffrey Group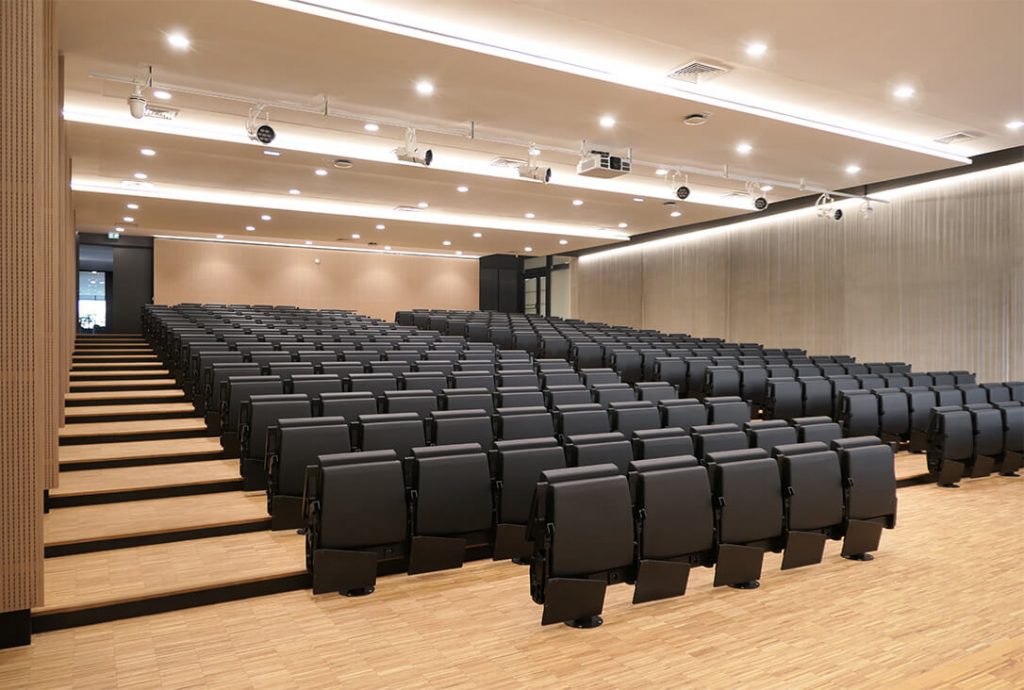 The compact solution for the conference world lands in France to form part of the 260-seat campus auditorium inspired by Olivetti principles and dedicated to the learning of haulage professions
A campus covering over 6 thousand sq m dedicated to haulage professions to learn not just the theory, but the practice as well. Municipality of Éloyes, Vosges department, French region of the Grand Est: this is the location of the new Academy of the Mauffrey Group, a French leader in the transport and logistic sectors. The new spaces have just been inaugurated and they feature auditorium rooms and practice equipment that includes tracks for articulated lorry drivers and loading bays to learn the right procedures for the manual handling of the loads. The new facilities even boast a kindergarten inspired by the best Scandinavian open-air learning practices, available to single mothers or fathers to help them study with their children close by, maybe residing in one of the 120 lodgings made available to students.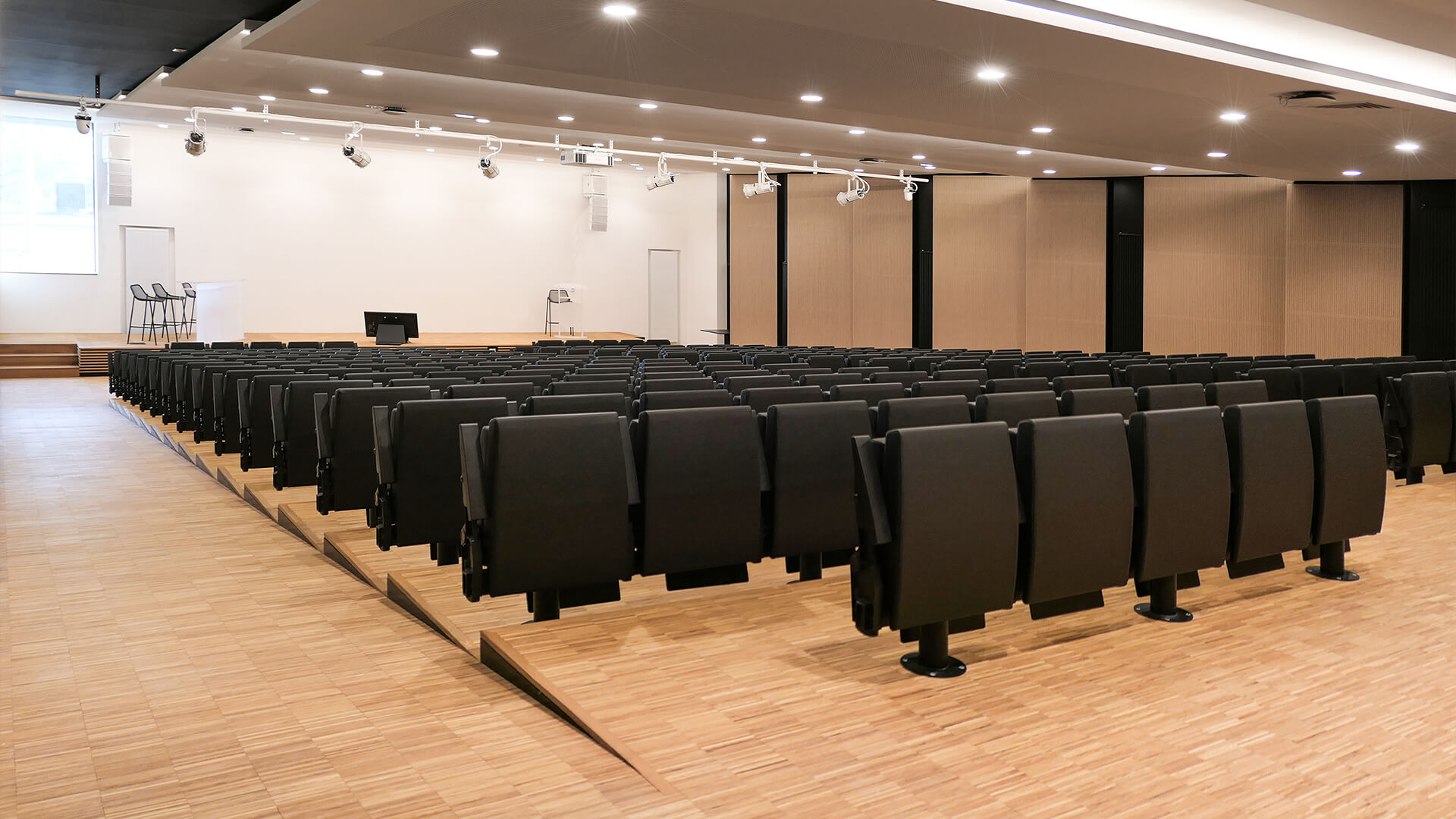 A state-of-the-art school for truck drivers, heavy-vehicle mechanics, sector entrepreneurs and even Group employees that aims at being a point of reference for the entire region. For the large auditorium, the French colossus has chosen Futura in the tip-up writing tablet version, chair on beam, featuring an extremely resistant frame, synchronous seat, armrest and backrest movement and which rests in the vertical position when not in use, taking up only 19 cm. 260 chairs have been installed, arranged on straight rows on steps with a spacing of 56 cm, all with seats and backrests covered in black faux leather, polyurethane armrests and metal frames in a matte black varnish RAL 9005.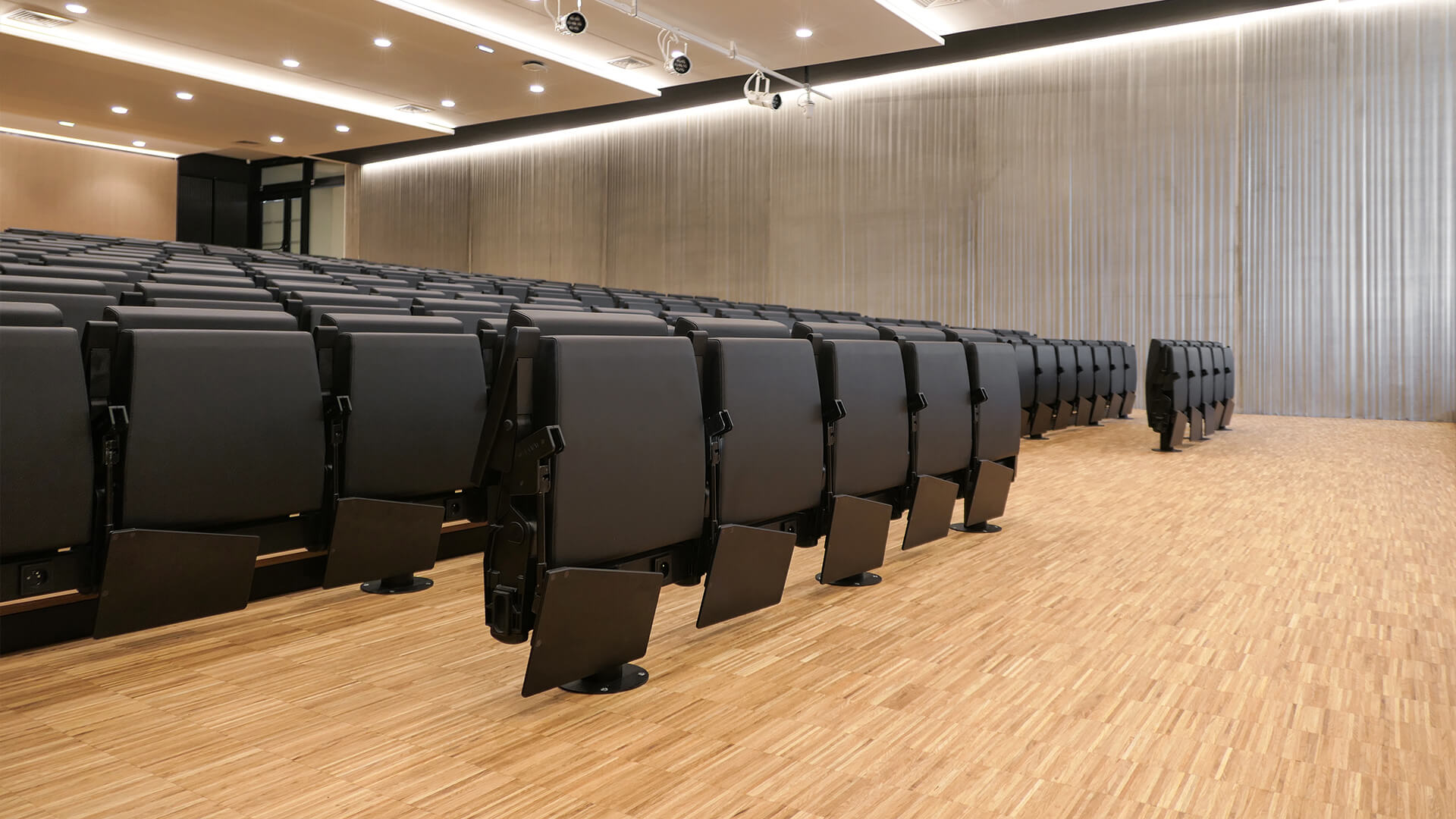 At the Academy, armchairs are equipped with easily-accessible sockets placed under the seats. Electrification was possible thanks to a series of cables hidden along the load-bearing horizontal bar. This has helped contain cable management to a single passage per row, from the floor to the seats. The armchair – like all LAMM products – combines technology, elegance and attention to detail with the capability of meeting specific design needs thanks to functional solutions.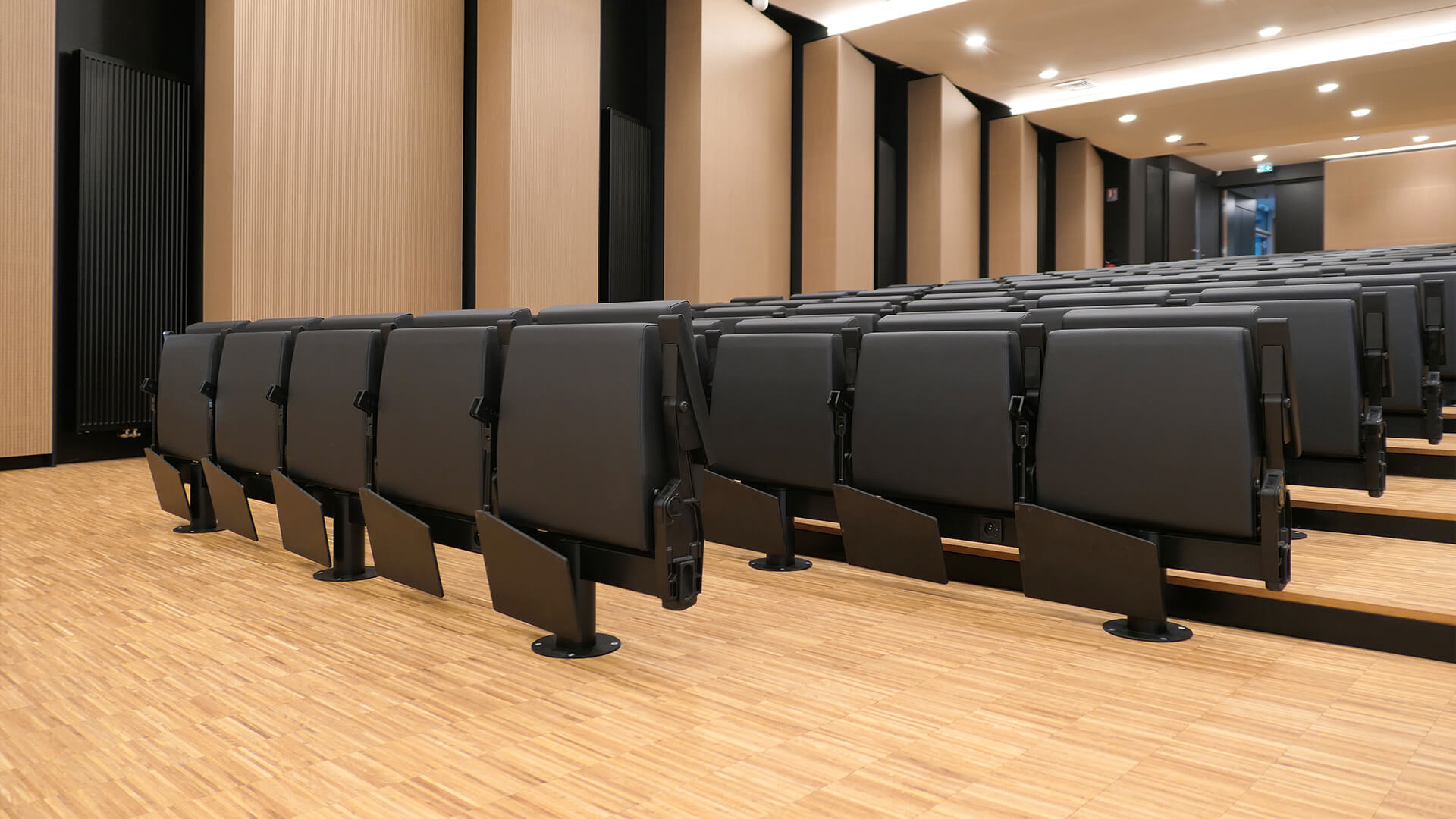 The campus also features a laboratory-school, a company restaurant, a gym, informal spaces to enjoy convivial moments, green areas and roofs studied to defend biodiversity, preserve the balance of the eco-system and facilitate the nesting of birds and the proliferation of chiropterans and insects. An operation inspired by Olivetti principles and achieved under the guidance of the French architect Gérald Klauss, in which LAMM is proud of having taken part.
Project: Academy Mauffrey
Client: Groupe Mauffrey
Location: Éloyes, France
Architect: Gérald Klauss Architecte
Year: 2022
LAMM Dealer: Formes et Couleurs
LAMM supply: 260 Futura armchairs with tablet
Photos: Images Courtesy of Gérald Klauss Architecte