16.01.2020
LAMM F50 armchairs for the new Fanuc headquarters in Milano Lainate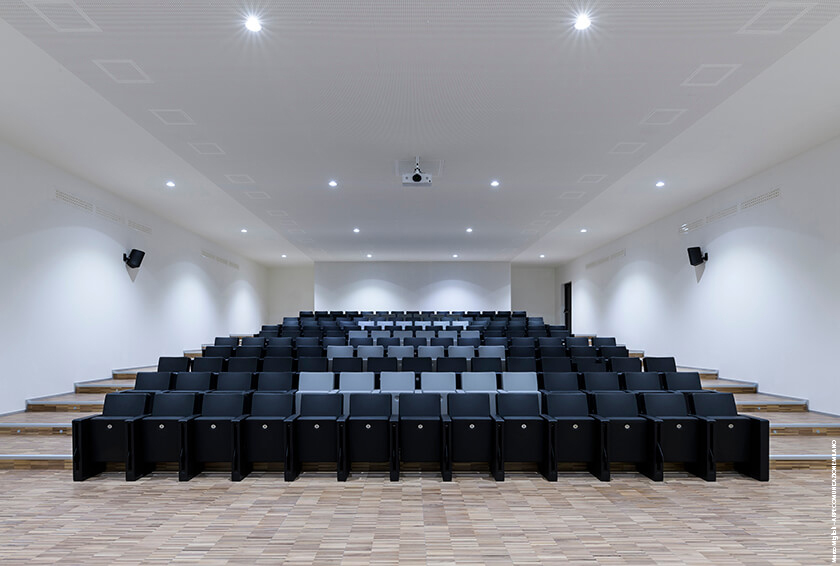 Into the new complex characterised by the attention to environmental issues and high-energy efficiency, LAMM armchairs helped completing the conference hall, where the rigorous interior design shall meet comfort needs and seat flexibility
The new headquarters of Fanuc Italia, the national branch of the Japanese giant with more than 60 years of experience and the forerunner in the development of CNC systems, industrial robots and automation systems, with over 7000 employees, 24,5 million products installed and 264 subsidiaries worldwide supporting 108 countries, are officially in activity.
Designed by Tekne Ingegneria S.p.A. under the responsibility of the architect Marco Colombo for the architectural project and the engineer Paolo Meroni for the structure, the new headquarters are part of the positive trend of Fanuc Italia. Indeed, since the unification of the three divisions CNC, Robot e Robomachine, it has grown to become the second European branch in terms of turnover and number of employees, only preceded by Germany.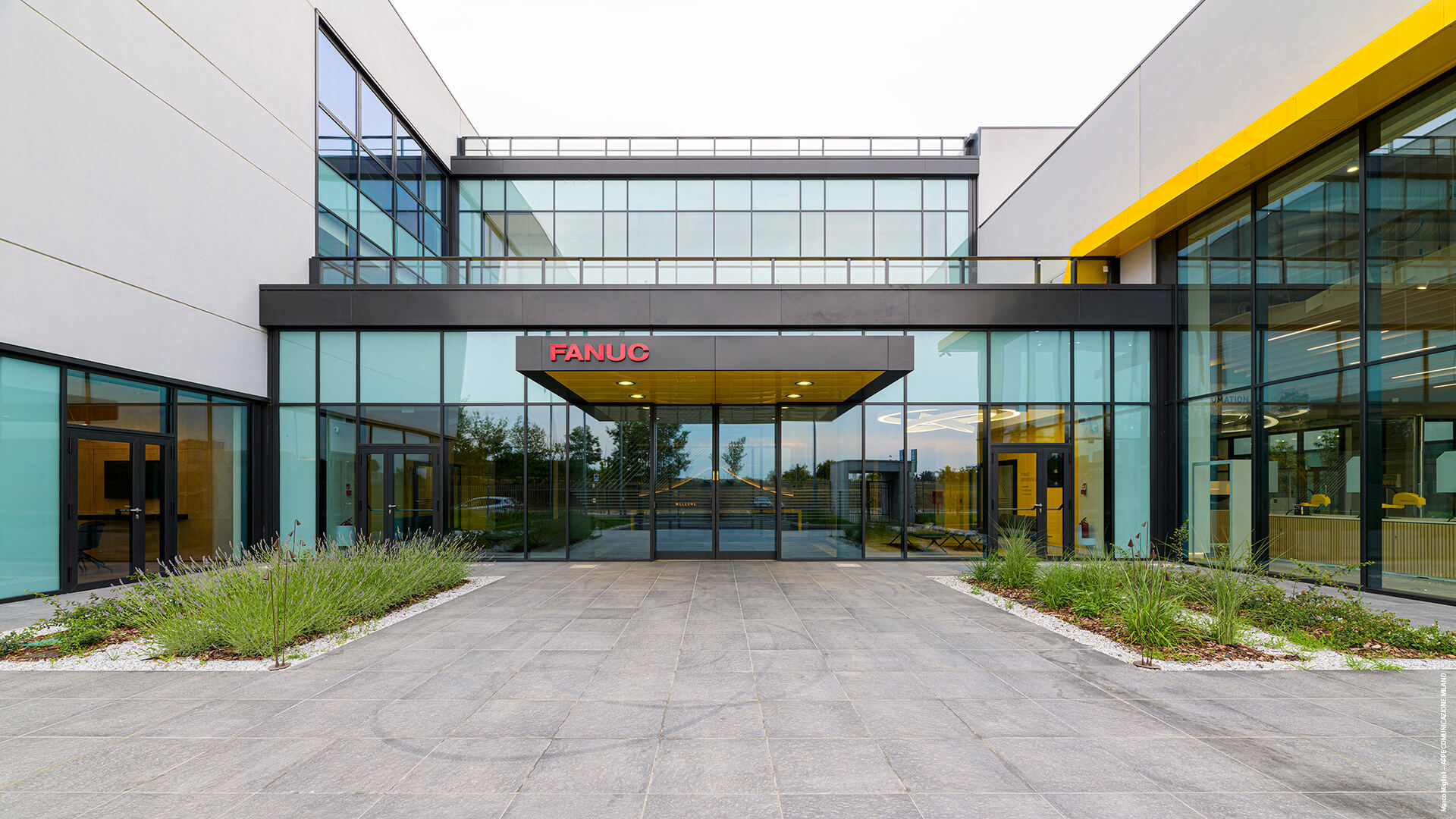 The complex located in Lainate, near Milan and, thanks to a project focused on environmental issues aimed at achieving high-energy efficiency, has obtained the LEED Gold certification (Leadership in Energy and Environmental Design).
In its 20,000 square metres, the building combines a wide range of functions such as: the staff offices; the Demonstration Center, with a conditioned space for live demonstrations of Fanuc technologies; the Training Center which hosts training courses and focus groups, as well as the Technical Center dedicated to conduct tests on operating machinery.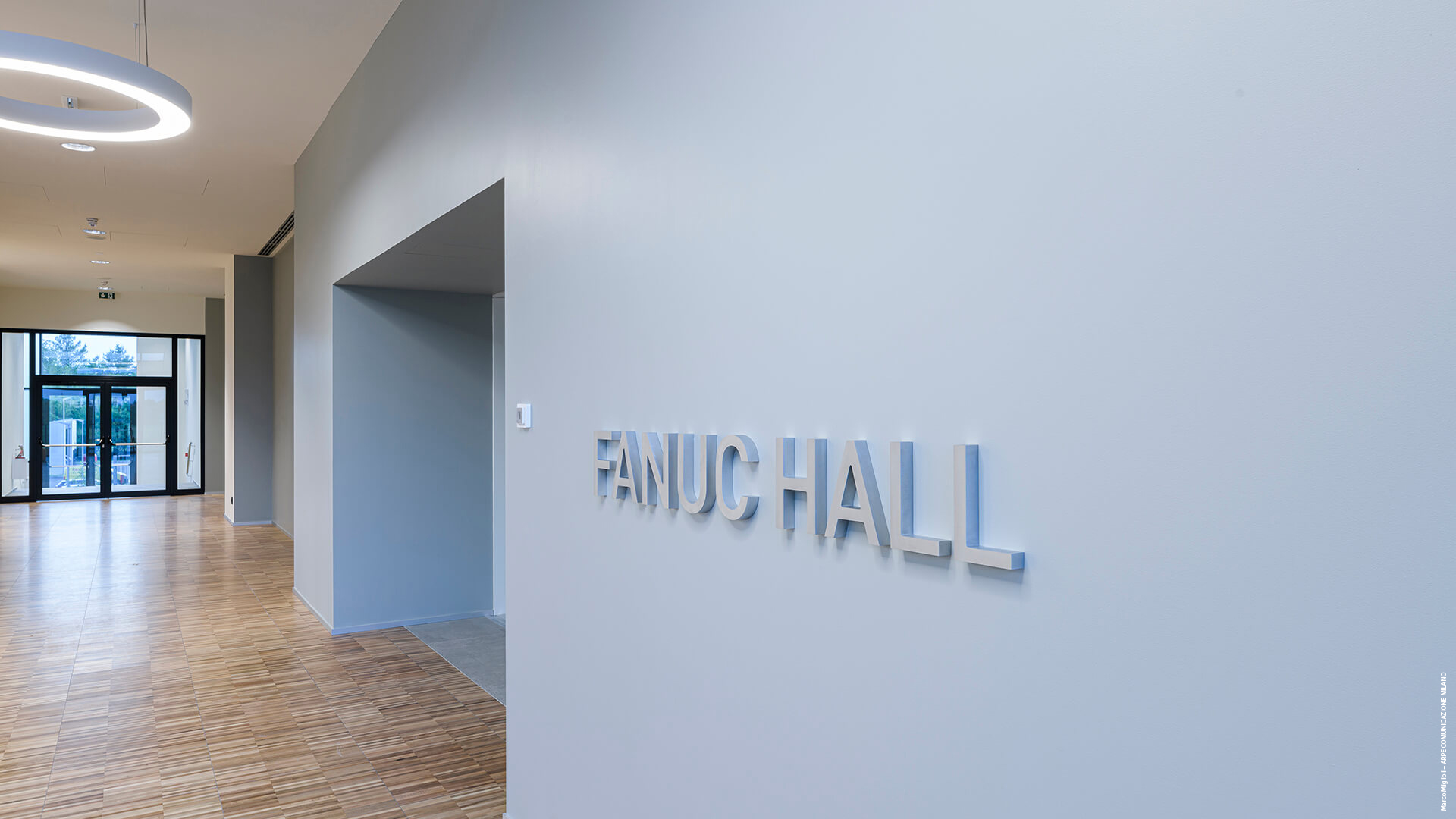 To support these articulated activities, there is a great conference hall, equipped with a direction and translation space, a video-projection system and a multimedia podium for speakers. Into this space, characterised by a very rigorous interior architecture, which makes the integration of different functions and needs linear and straightforward, the F50 armchairs (design R&D LAMM) stand out for their covering in black eco-leather, interspersed with some middle-row seats with grey covering.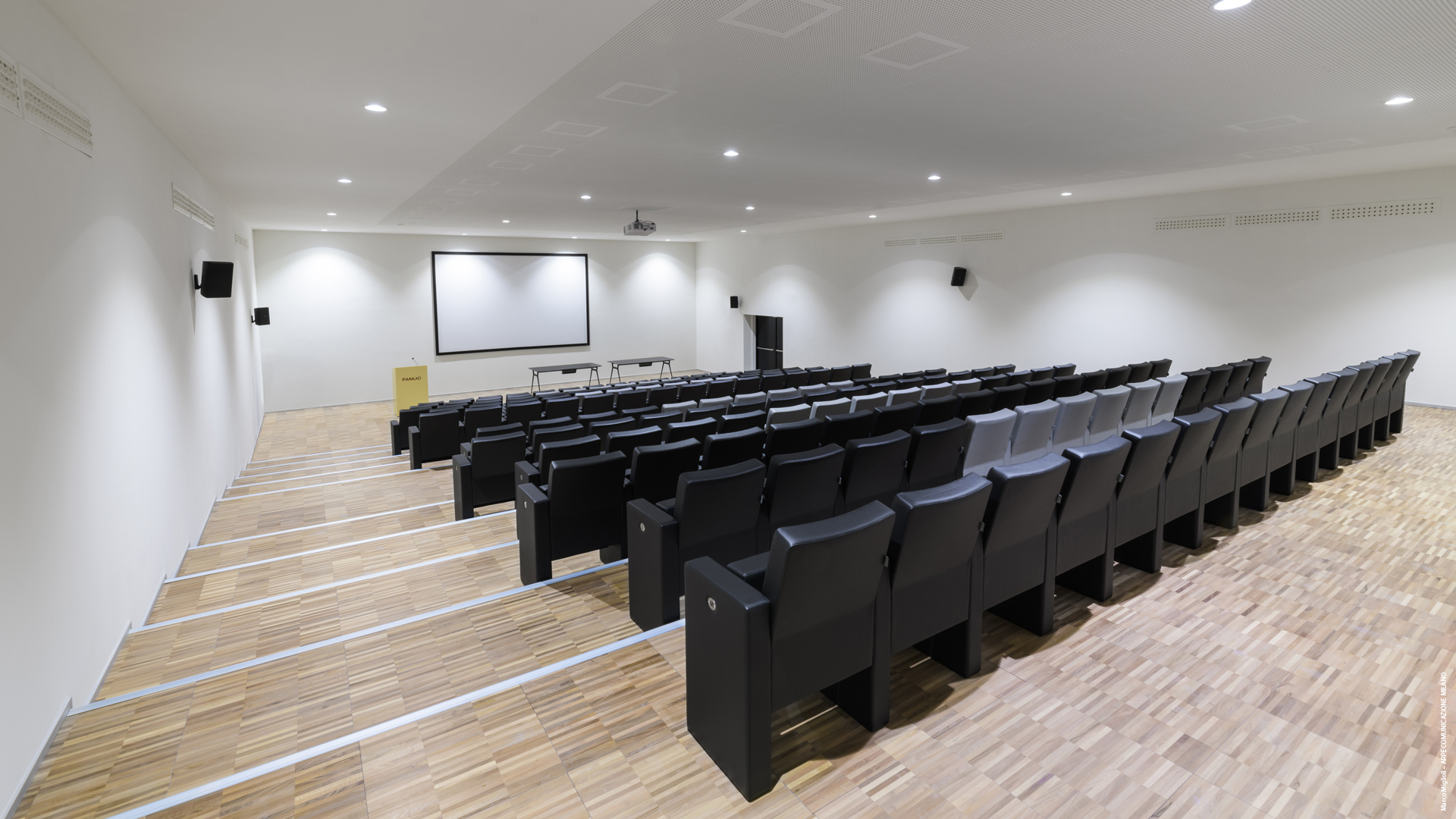 As all LAMM products, the F50 armchair collection is comfortable, flexible and offers a wide range of accessories to customise all installations according to specific project needs.
In particular, every armchair has a foldaway anti-panic tip-up writing tablet with stratified HPL top and a special joint in die-cast aluminium. Moreover, the seat numbering and a row identification element were added. The installation, with centre-to-centre distance of 57 cm, has been realised in straight rows on a stepped parterre composed by a steel tubular substructure and a chipboard floor covered with parquet.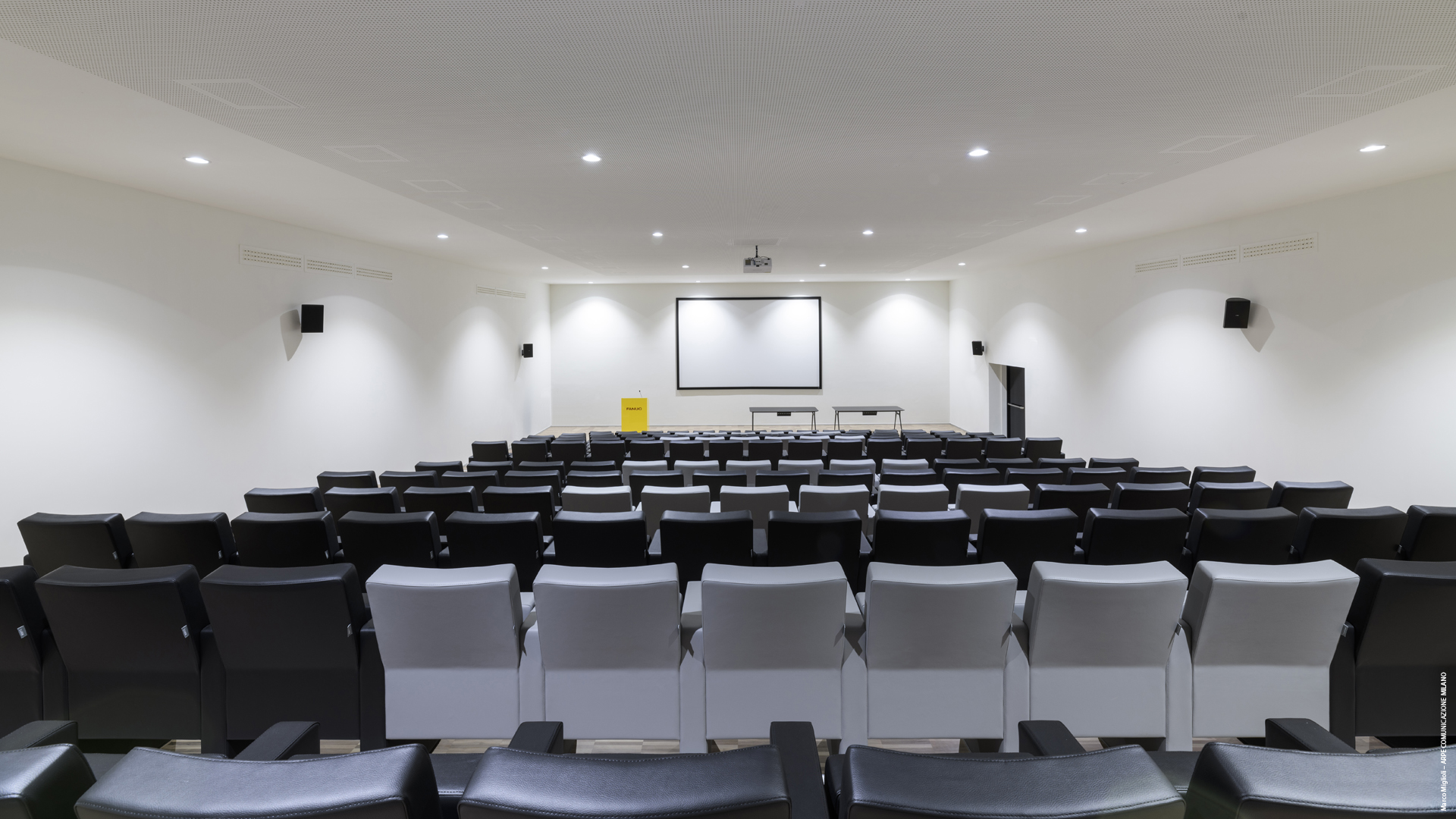 Project: New FANUC Italia headquarters
Location: Lainate (MI), Italy
Year: 2019
Client: FANUC Italia S.r.l.
Designer: Tekne Ingegneria S.p.A.
Architectural project Arch. Marco Colombo
Structures Eng. Paolo Meroni
Photographer: Marco Miglioli – ARPE COMUNICAZIONE MILANO
LAMM supply: F50 armchairs