28.09.2021
LAMM for the new congress centre of the University of Padua, designed by Valle Architetti Associati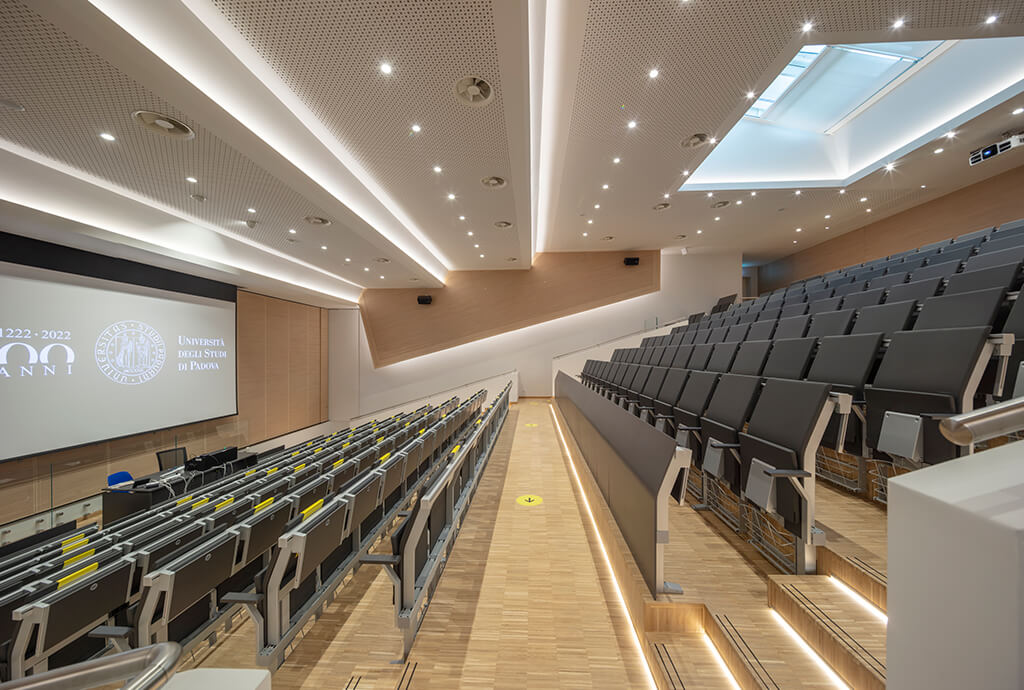 As part of the new university campus in the city, designed throughout by Studio Valle, LAMM has successfully completed the supply and installation of its award-winning E4000 study desk systems for the fit-out of the auditorium in the congress centre of Padua University, the latest part of the project.
The University of Padua, one of the most prestigious universities in Italy (ranking equal second with the Sapienza University of Rome in the international Best Global Universities ranking) and one of the oldest in the world, has recently expanded its buildings and facilities with a new conference centre in the heart of the university's city campus, located between Via Venezia and the banks of the Piovego Canal.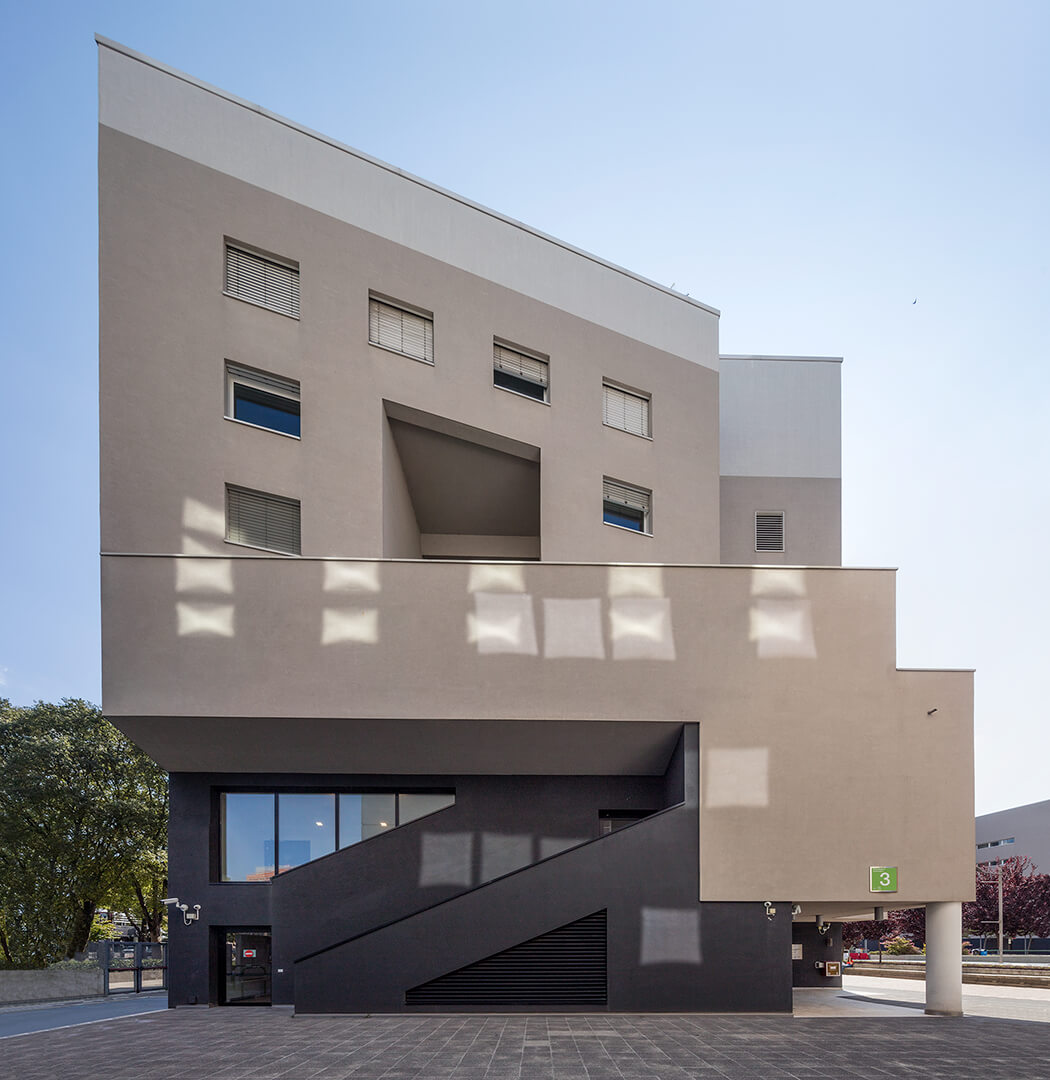 The work, carried out by Studio Valle Architetti Associati, which designed all of the university's new city campus, offers the world of teaching, research and culture a multifunctional building, featuring an extremely modern modular auditorium, equipped to host conferences and lectures for varying numbers of people. The auditorium comprises stalls and a gallery with steps, which can also be used separately, in compliance with the requirements of acoustics and maximum visibility, thanks to a system of foldable sliding walls and two skylight windows that can be darkened.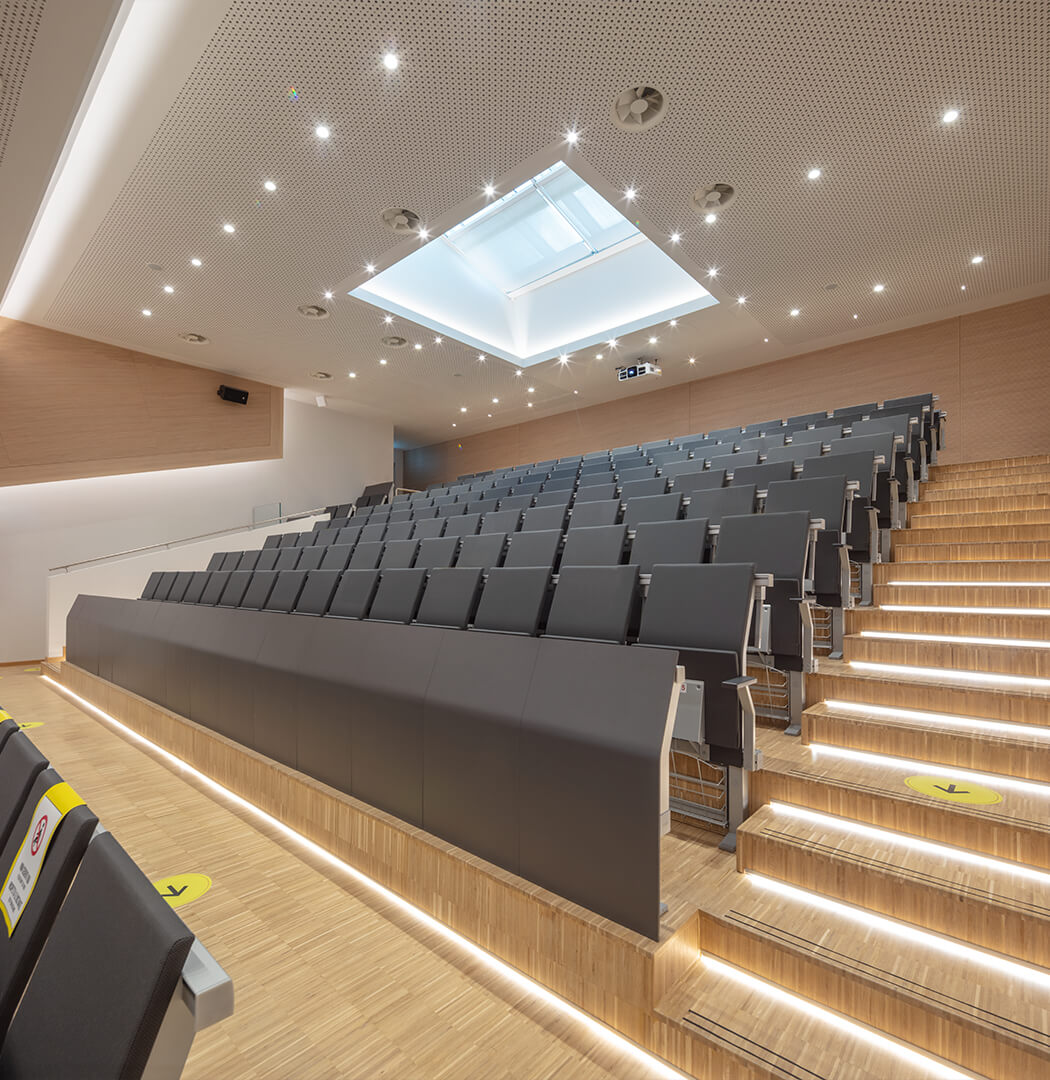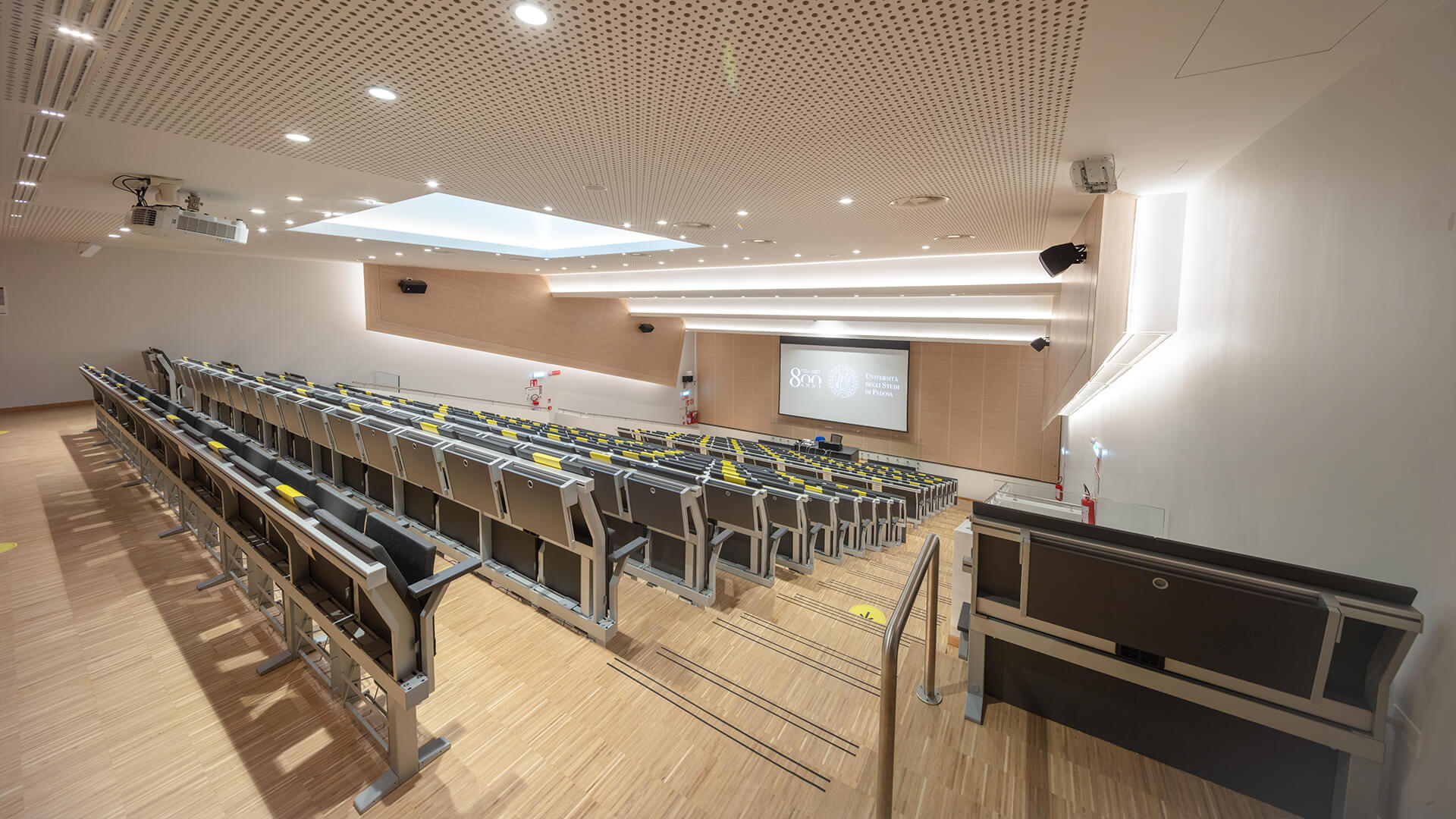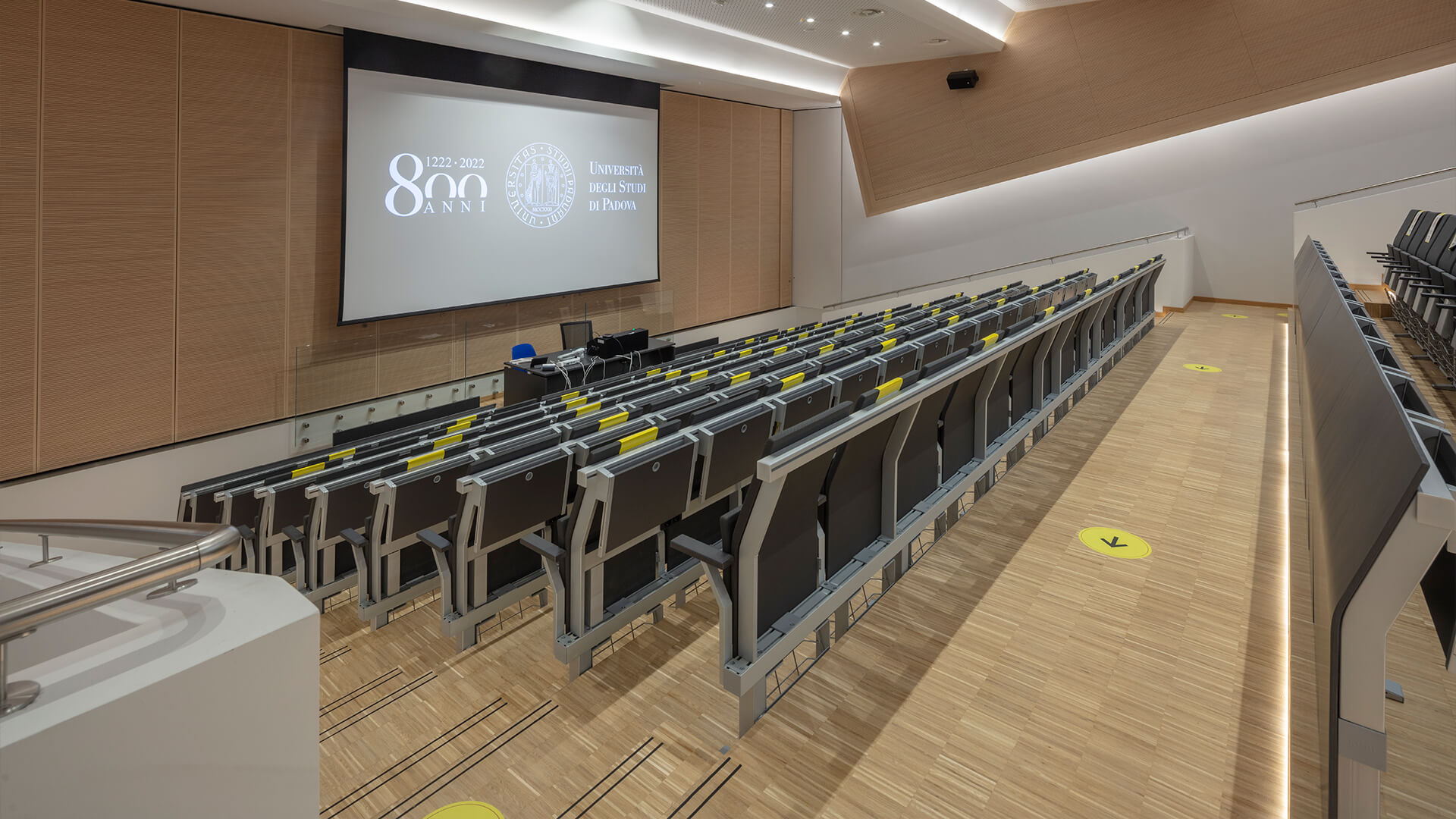 Both the stalls and the gallery – which share a large screen and the central projection booth – are fully equipped with E4000 study desks, supplied and installed directly by LAMM, for a total of 465 seats. In particular, for the 220 seats in the stalls, installed in straight rows, the version with a tip-up writing table and armrests was chosen. Those in the front row have only the right armrest and an anti-panic writing tablet. The a tip-up writing table and armrests are also a feature of all 245 gallery desks, which also have electrification ducts underneath the work surface and are positioned in straight rows on steps. All the elements feature upholstered seats and backrests covered in Climatex Ultra fabric. Each seat is also equipped with a shock absorber for controlled closure and a storage basket placed under the seat.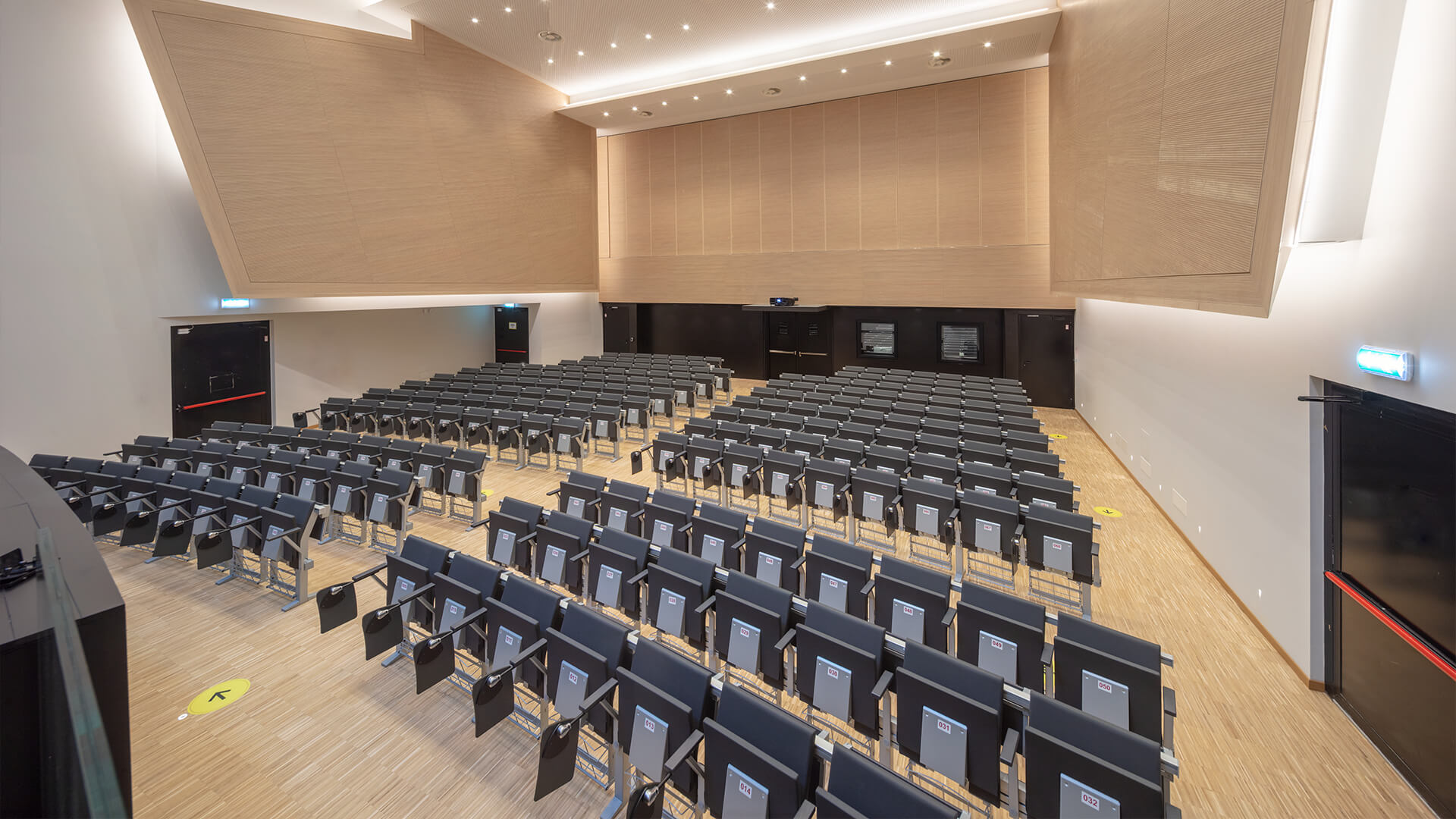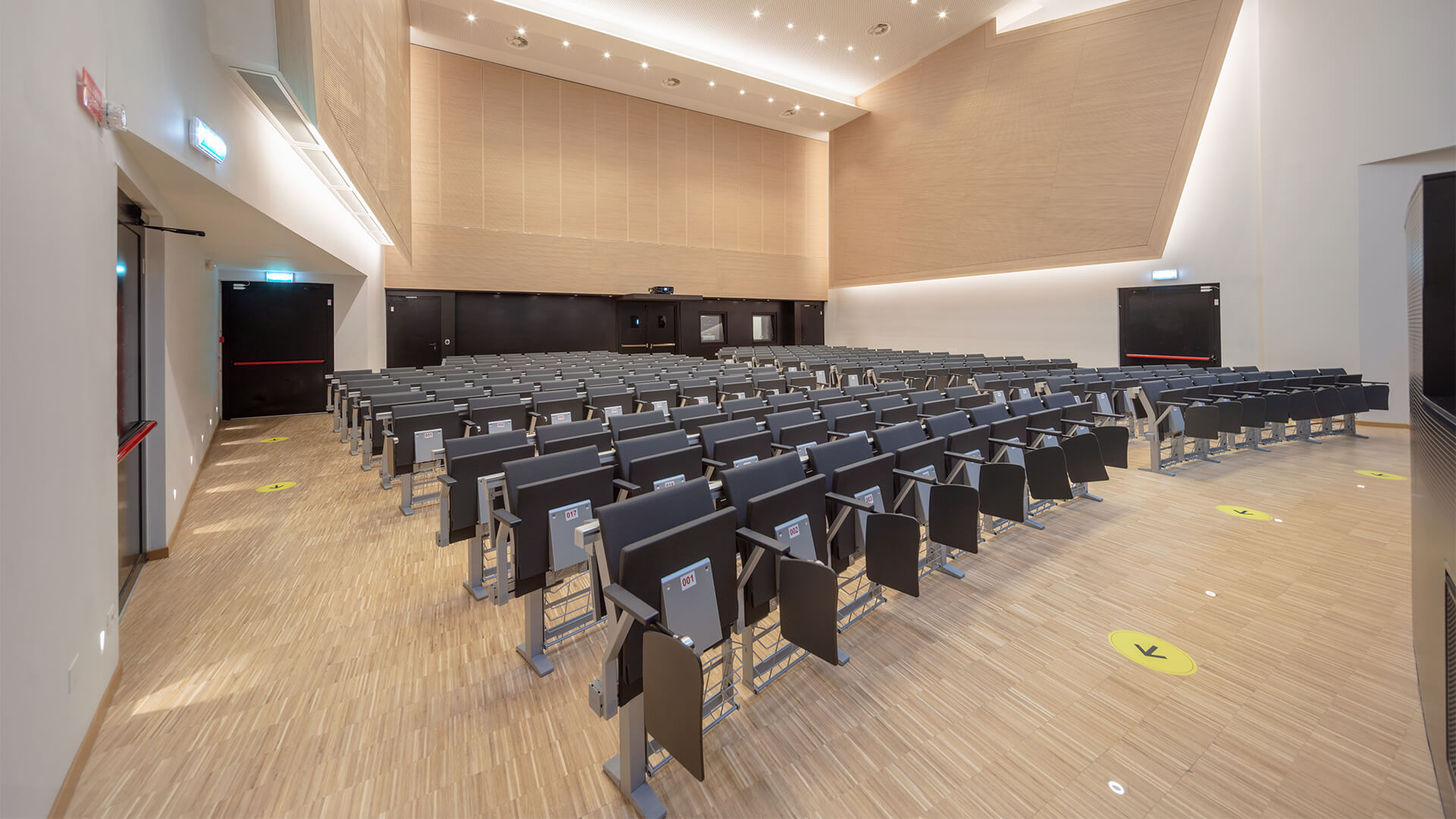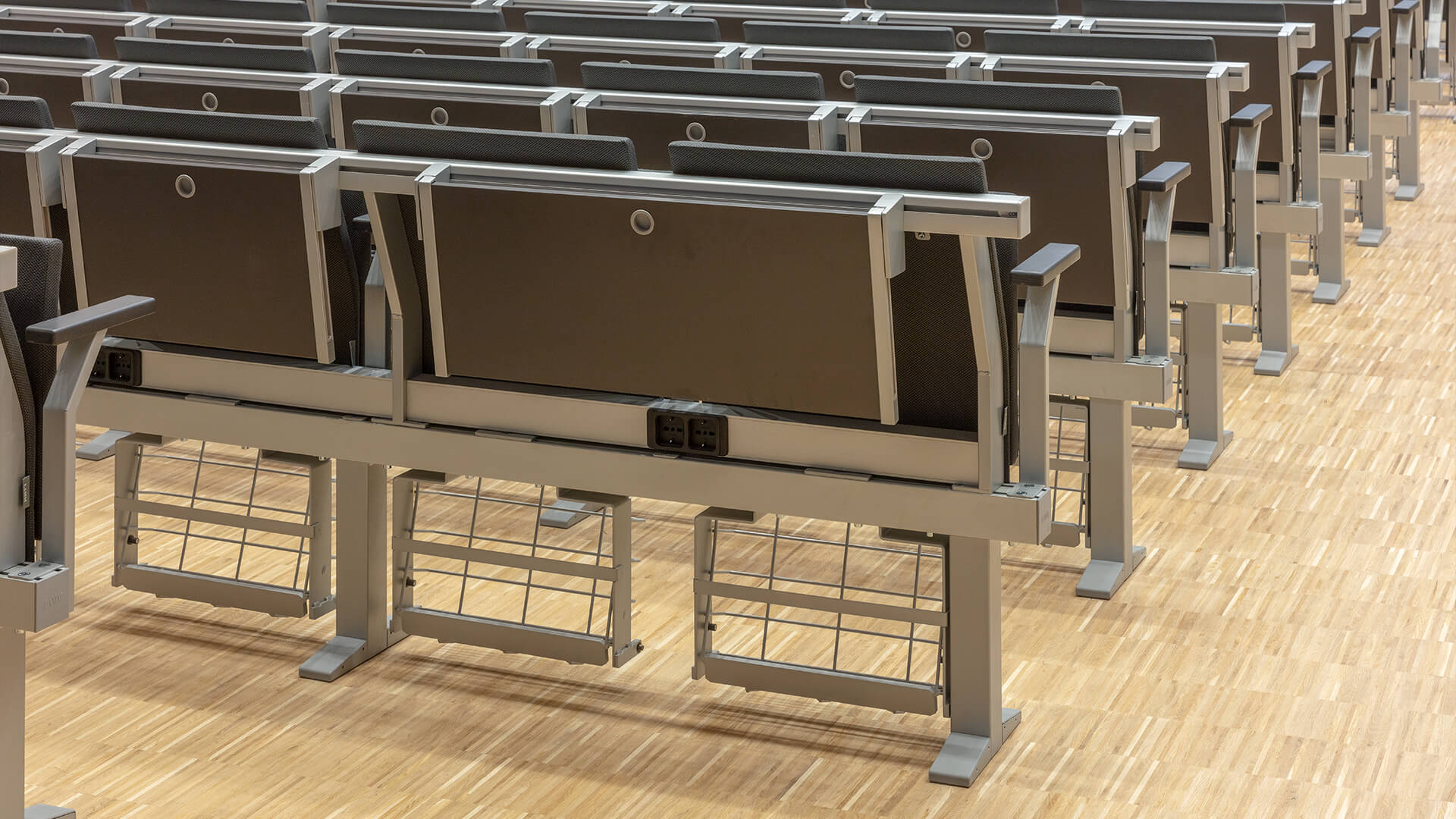 This is another prestigious project that once again underlines the leading international role LAMM has been playing for over sixty years in the supply of furniture for universities and teaching environments.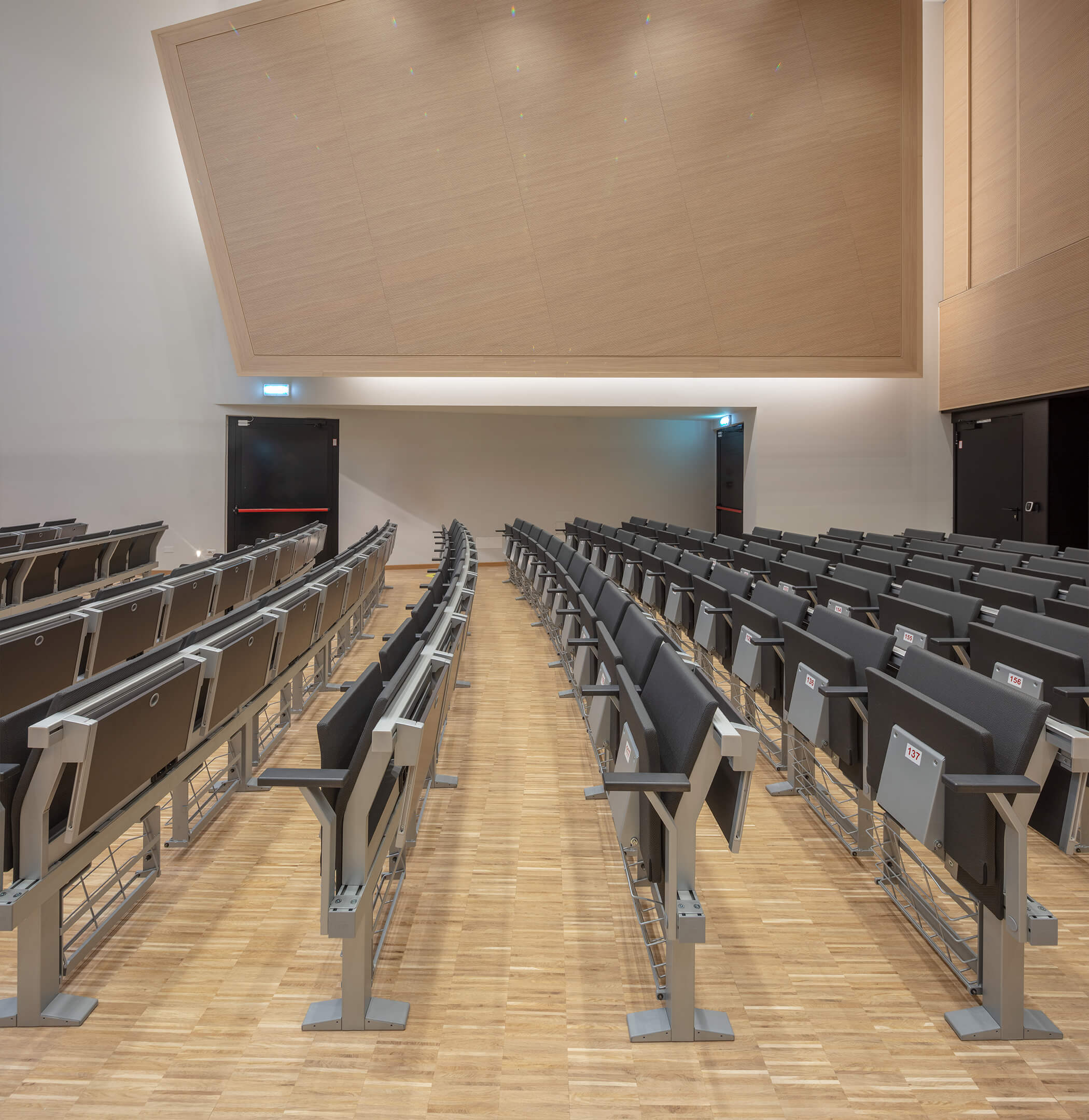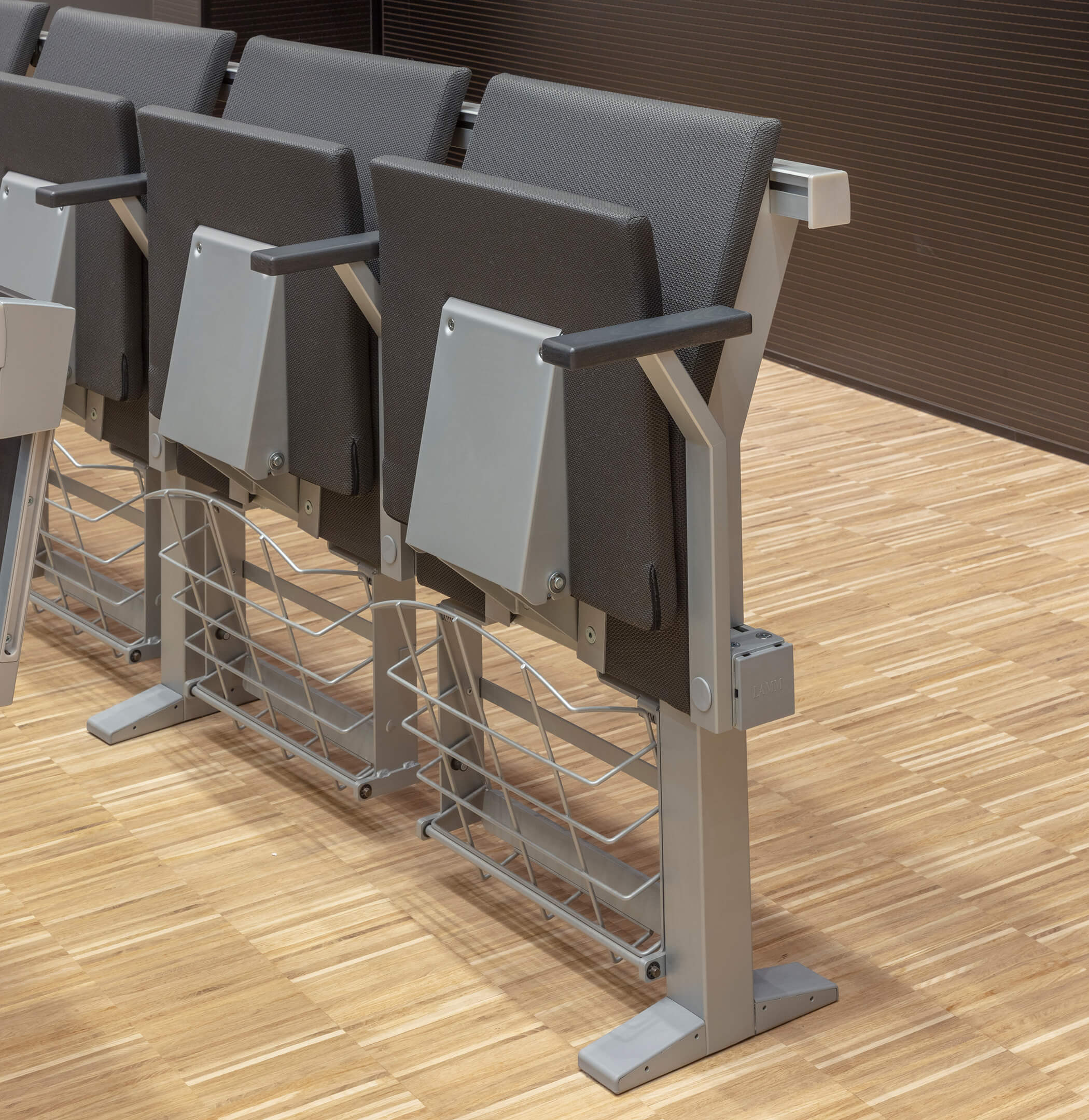 Project University of Padua
Place Padua, Italy
Client University of Padua
Year of completion 2020
Architectural project Studio Valle Architetti Associati
Contractor I.TEC. – Costruzioni generali
LAMM Supply 465 desk seats E4000 – Lucci e Orlandini