19.09.2023
Unica armchairs 'dress up' the Lecture Hall of TBS Education, the prestigious business school in Barcelona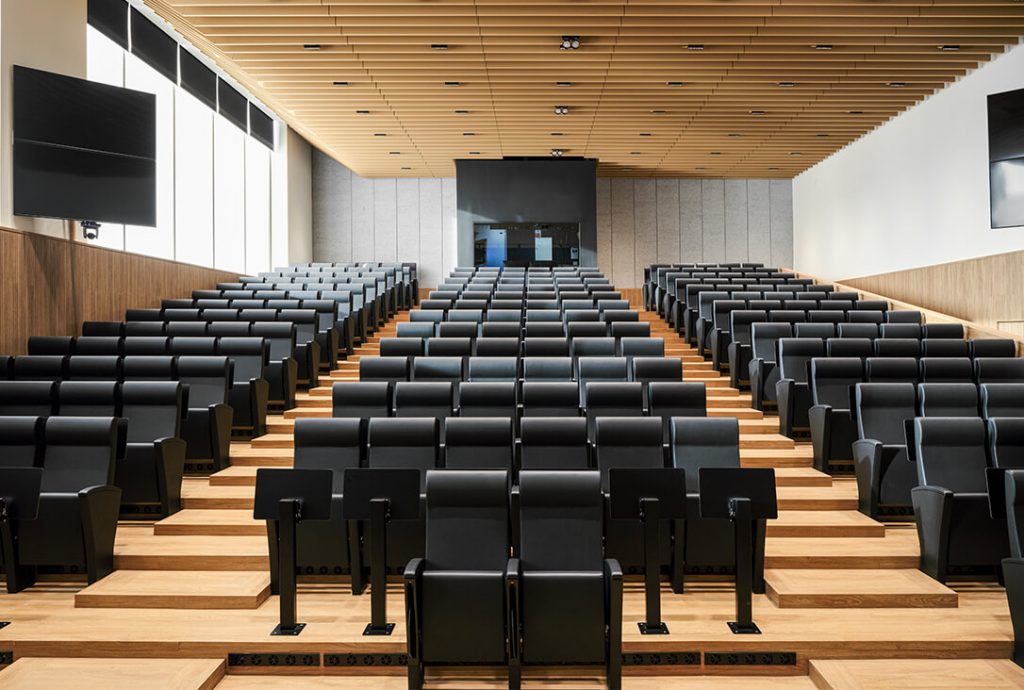 LAMM armchairs chosen for the new 'vertical' campus by Batlle i Roig Arquitectura
A campus that is out of the ordinary, gaining its space by expanding in height. An uncommon condition for university campuses that tend to unfold horizontally, as is the case on Anglo-Saxon campuses. The Barcelona headquarters of TBS Education, the prestigious business school that attracts students from 52 different countries, grows vertically, structuring its functions around a 'backbone' made up of generous communal spaces where the student community can socialise and spend time relaxing. The project is by Batlle i Roig Arquitectura, the Catalan architecture firm that has always assimilated the language of ecology and is among the most committed to the fight against climate change.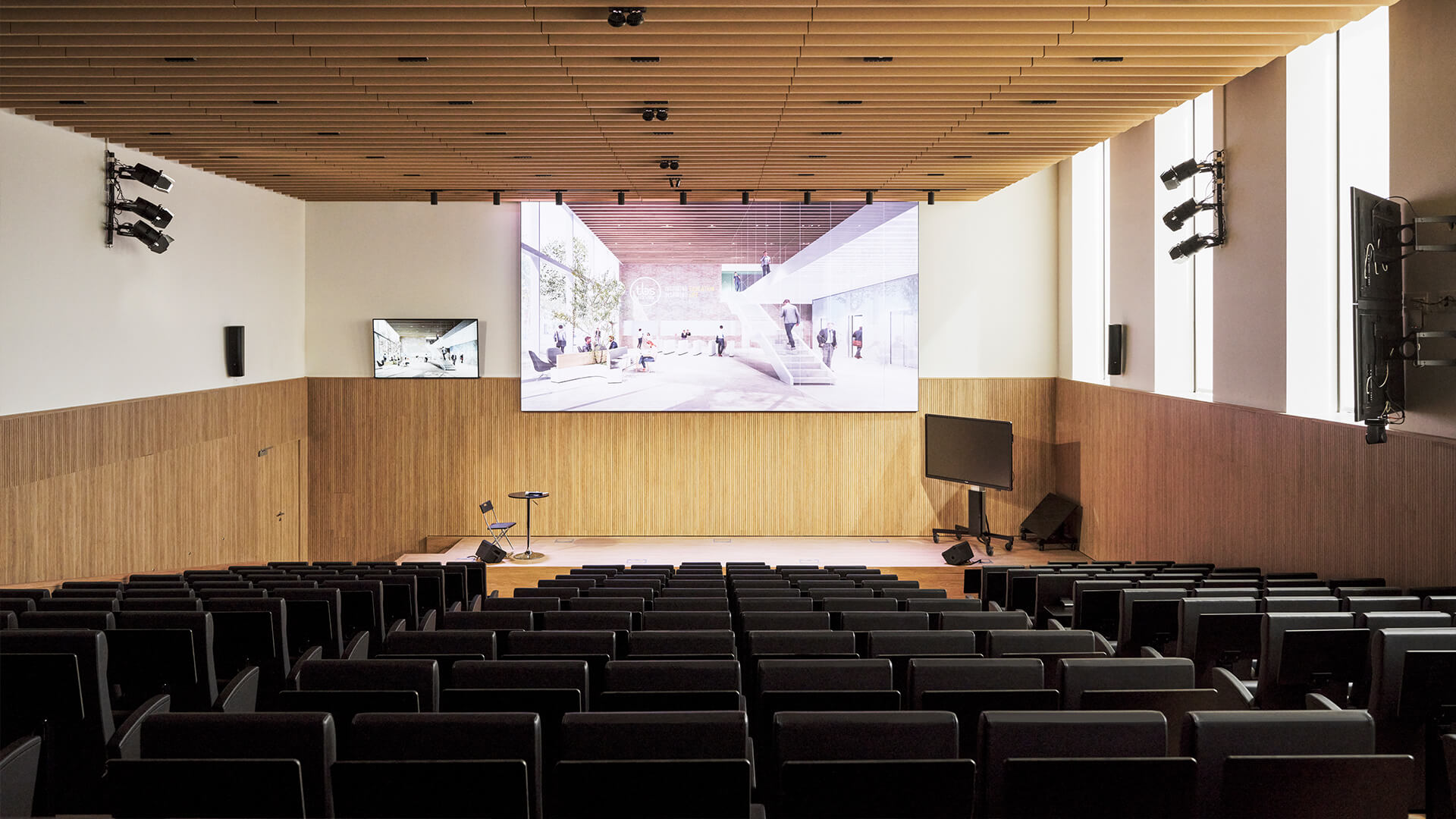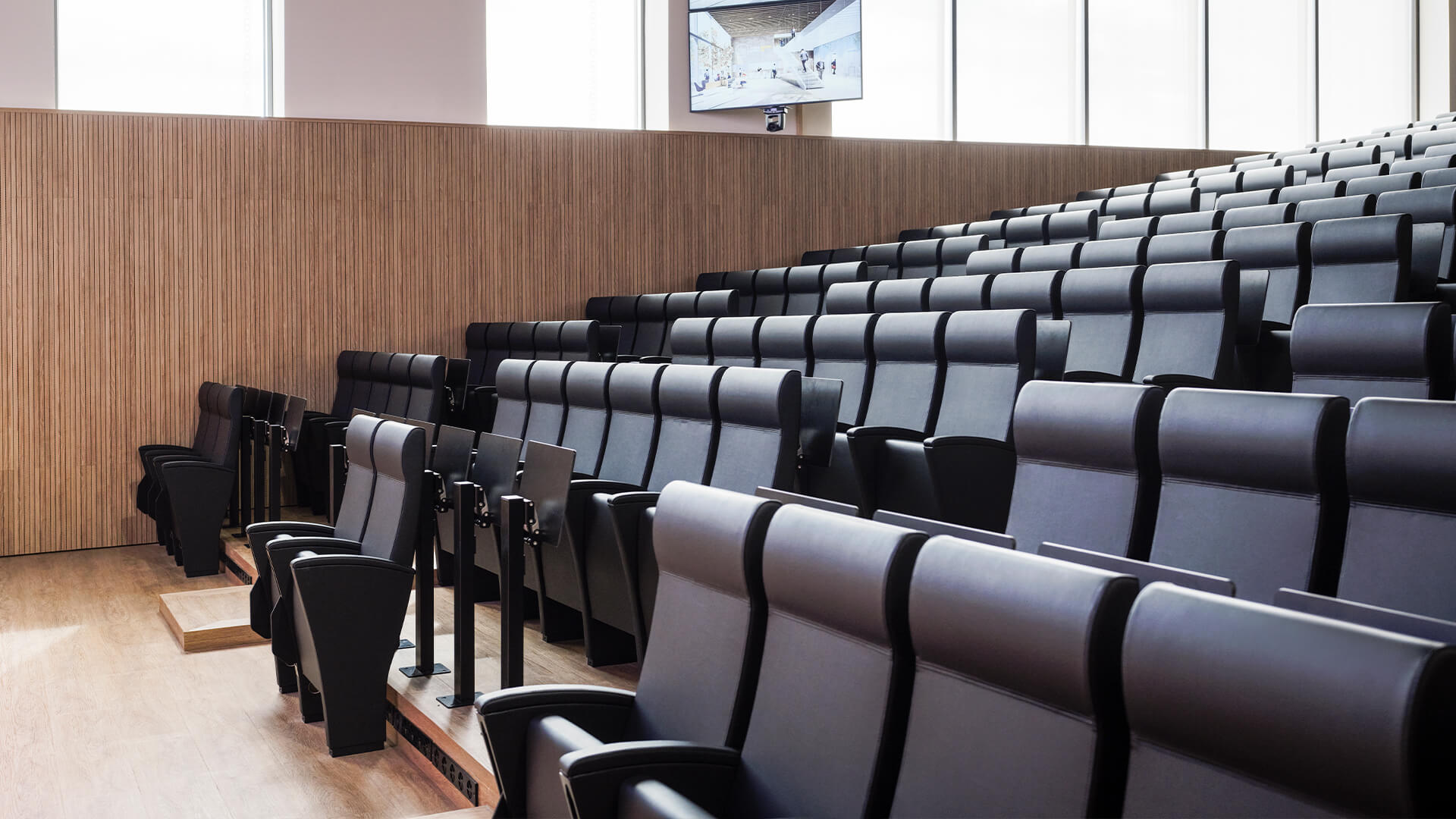 On the Barcelona campus, every place of relationship connects with the outside through the large windows of the entrance façade, which in turn reflects the dynamism of student life. The interior activities project outwards thanks to the numerous garden terraces that use the varied composition of volumes with different heights. Between the lively areas, on the seventh floor of the new building, is a large Lecture Hall made functional by the comfortable and versatile Unica armchairs, chosen in the version with high back and headrest. Entirely upholstered and covered in black leatherette, the seats were installed in straight rows on steps (according to a 52 cm spacing).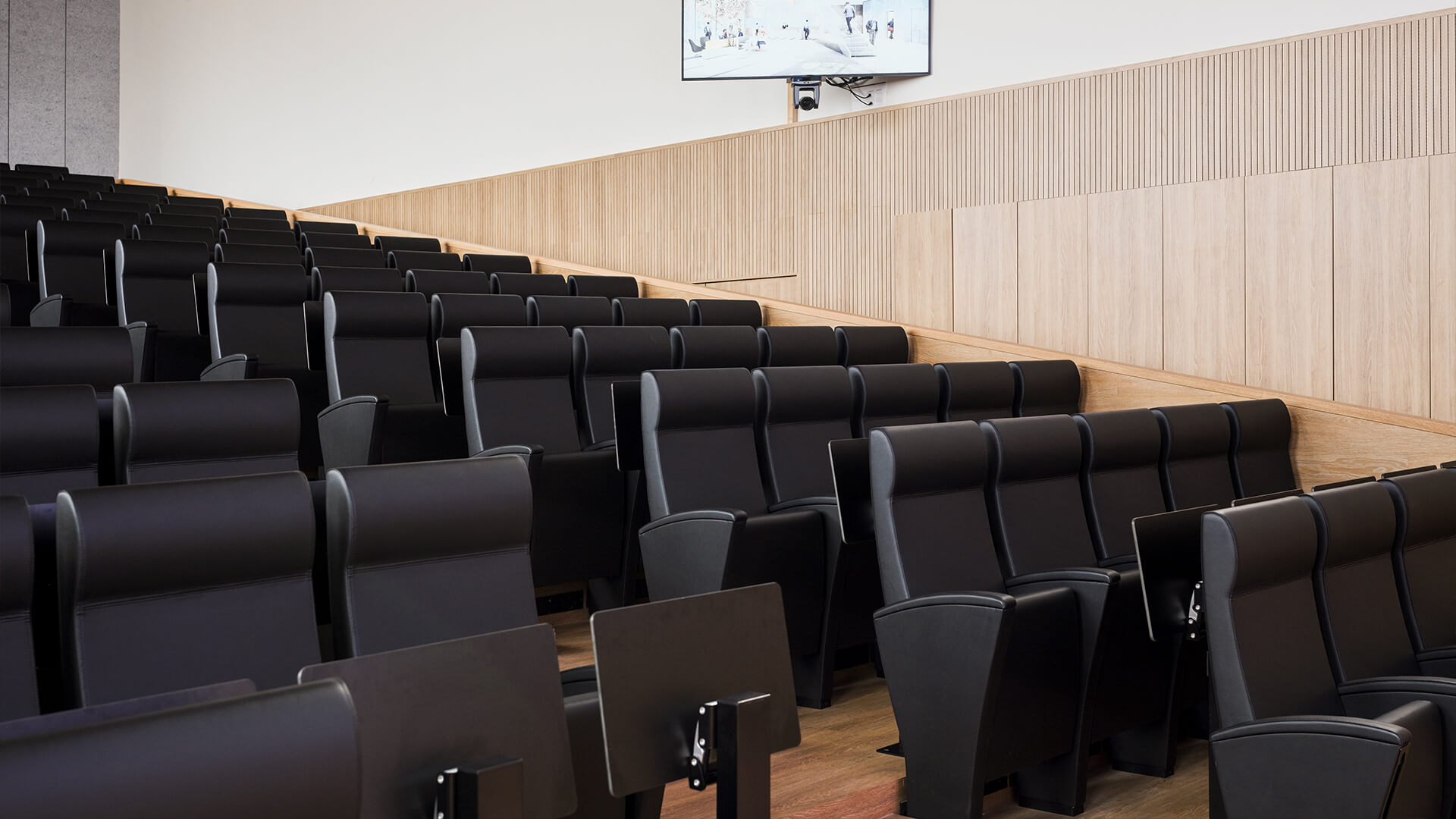 The project benefits from the wide range of accessories available with Unica chairs. The 16 armchairs in the first row are equipped with folding writing tablets with anti-panic movement and a stratified HPL top. An electrical socket was also provided for each seat, located on the inside of the side panel. The remaining armchairs were equipped with an individual table (model T200) with a black painted metal frame, a writing surface in stratified HPL and an electrical socket.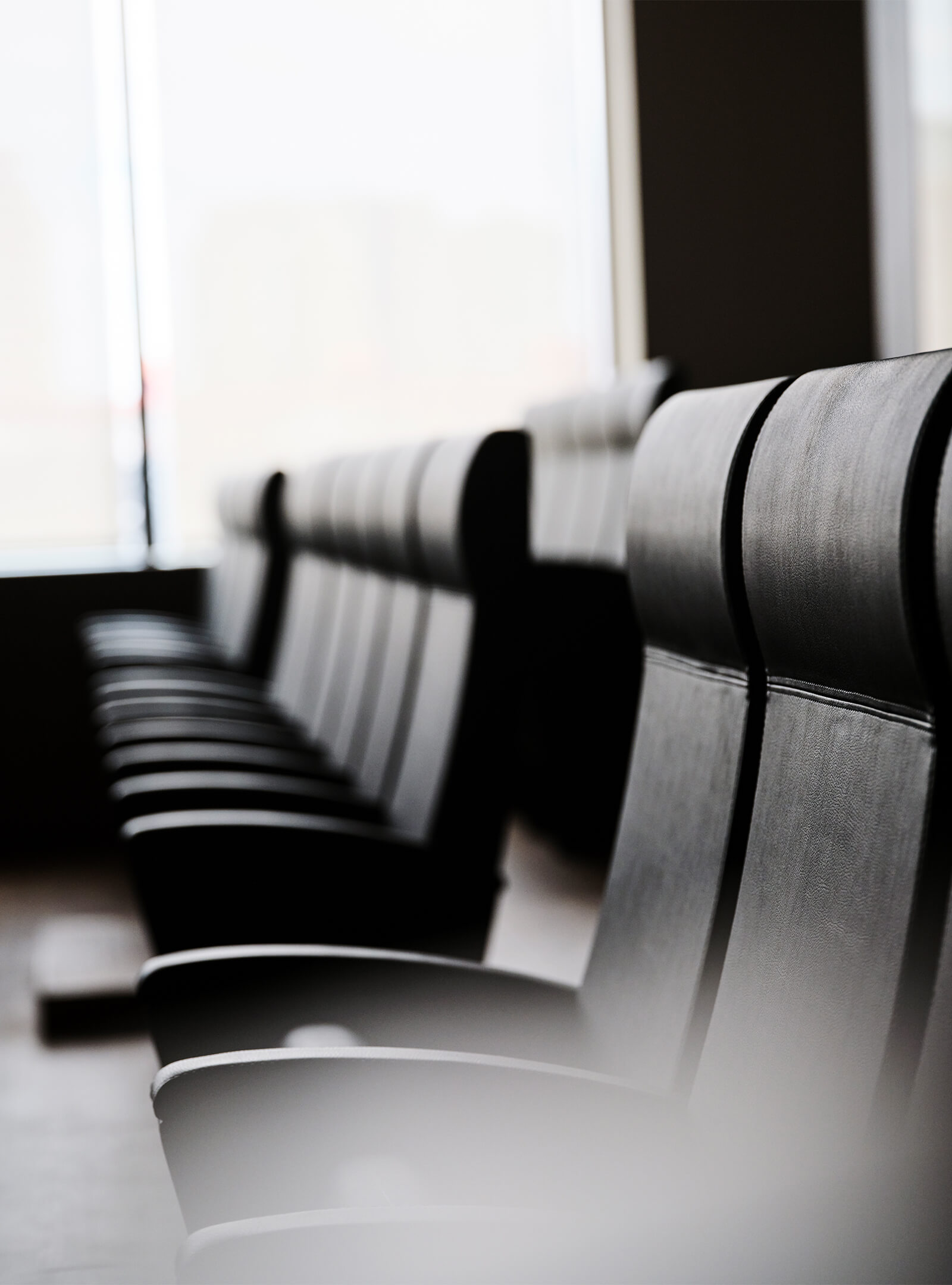 Project: TBS Education, Barcelona – Great Hall
Location: Barcelona, Spain
Architects: Batlle i Roig Arquitectura
Year: 2022
LAMM supply: 233 Unica armchairs; 217 individual tables mod. T200
Local Dealer: Unifurniture S.L.
Photos: Courtesy of TBS Education