15.11.2022
The E5000 system for the Faculty of Health Sciences at Semmelweis University in Budapest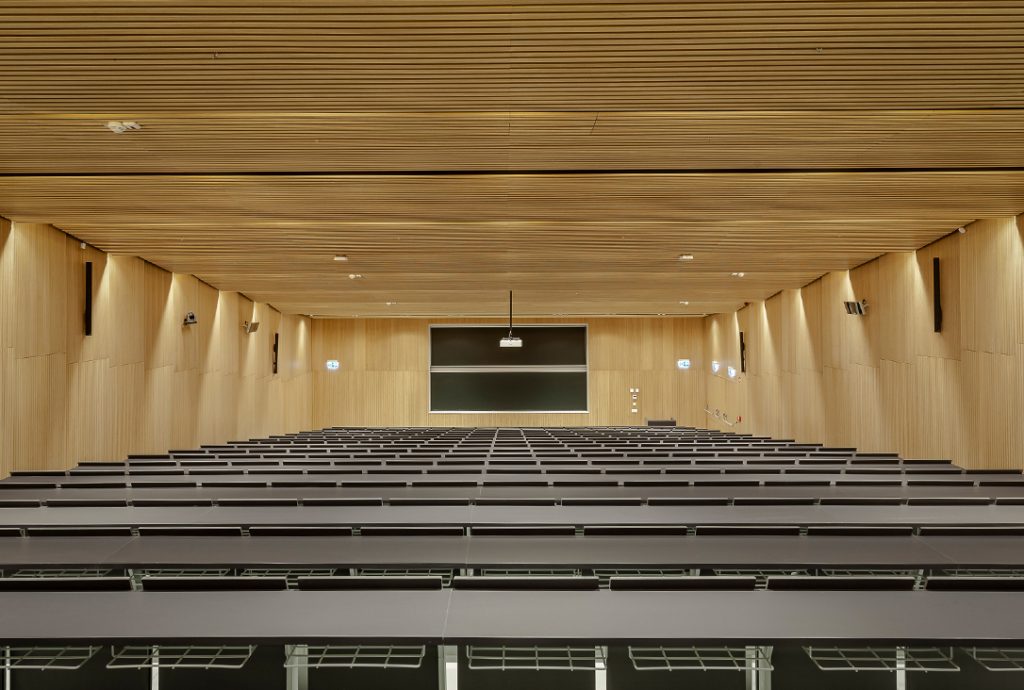 Competing with the world's most prestigious universities and offering high-quality education in a stimulating modern setting: academic aspiration meets the elegance and comfort of the E5000 study desk
Reaching new heights in world rankings, strengthening international competitiveness and attracting students—including foreign ones—by offering high-quality education in a highly stimulating and welfare-conscious setting. And, last but not least, accommodating an ever-growing number of enrolled students. These are the fundamentals that led to the Semmelweis University's Faculty of Health Sciences in Budapest, Hungary being expanded with a new five-storey building. Major figures in modern medicine, including Nobel Prize winner Albert Szent-Györgyi, who is credited with discovering vitamin C, taught at this prestigious university dating all the way back to 1769.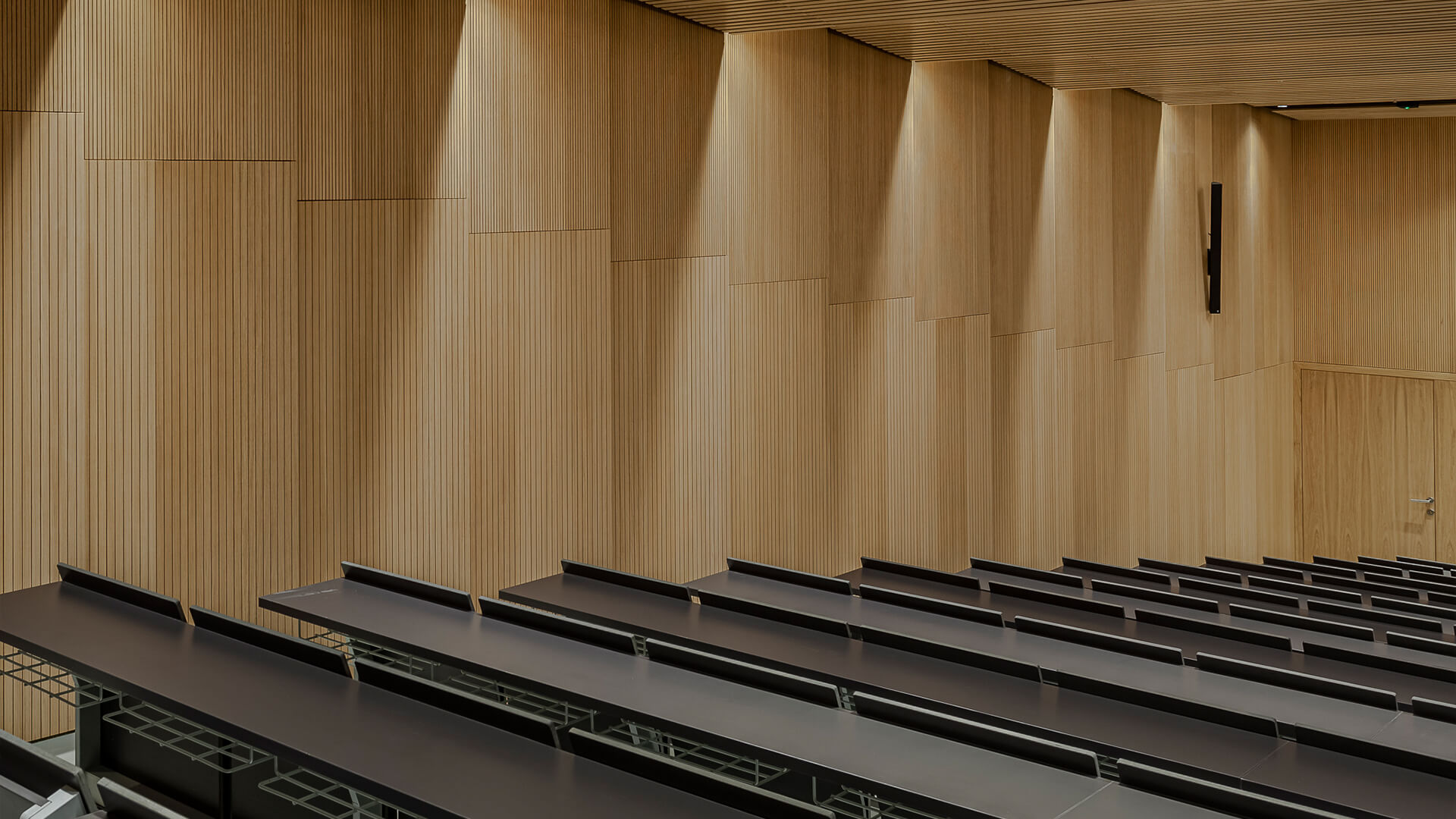 A new contemporary building, which received a contribution of 15 million Euro (over 6 billion Hungarian forints) from the government as part of the University's ambitious expansion plan, has been added to the existing complex. The new structure, which offers a modern take on classic renaissance-building style with its courtyard-gardens, was designed by Studio Fragment in Budapest, which was chosen following a design competition. An elegant design that captures the axiality and rhythm of the façades of the district's historic buildings by offering a fresh, modern take on their configuration. The materials, colours and clean lines chosen, the focus on durability, and the generosity of the areas in which people congregate make the building representative of its public purpose. Equipped with laboratories and classrooms for practical teaching and refined communal areas, the new wing features two large rooms—with 298 and 176 seats respectively—designed for efficient lesson organisation and to host events and conferences if needed.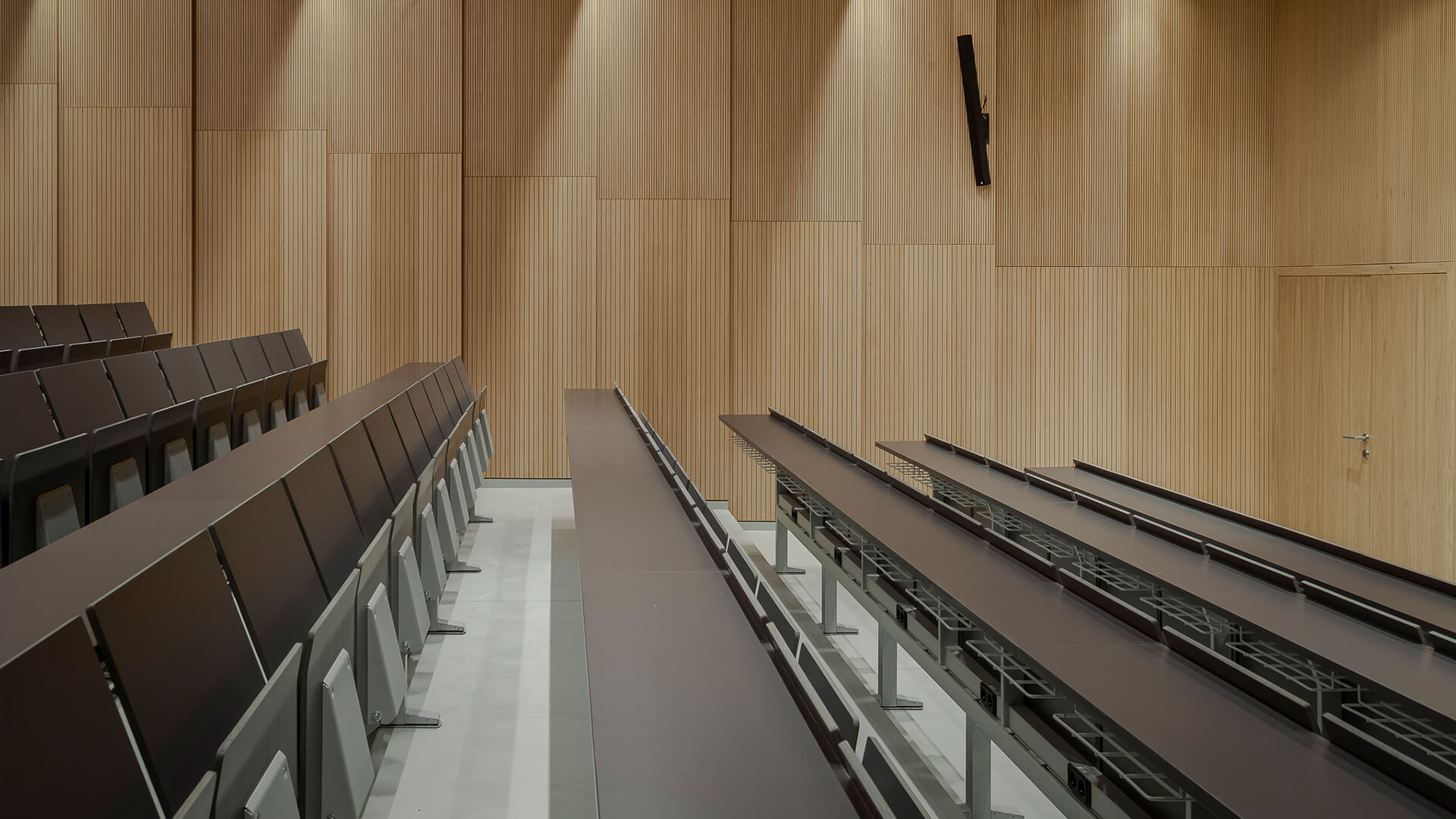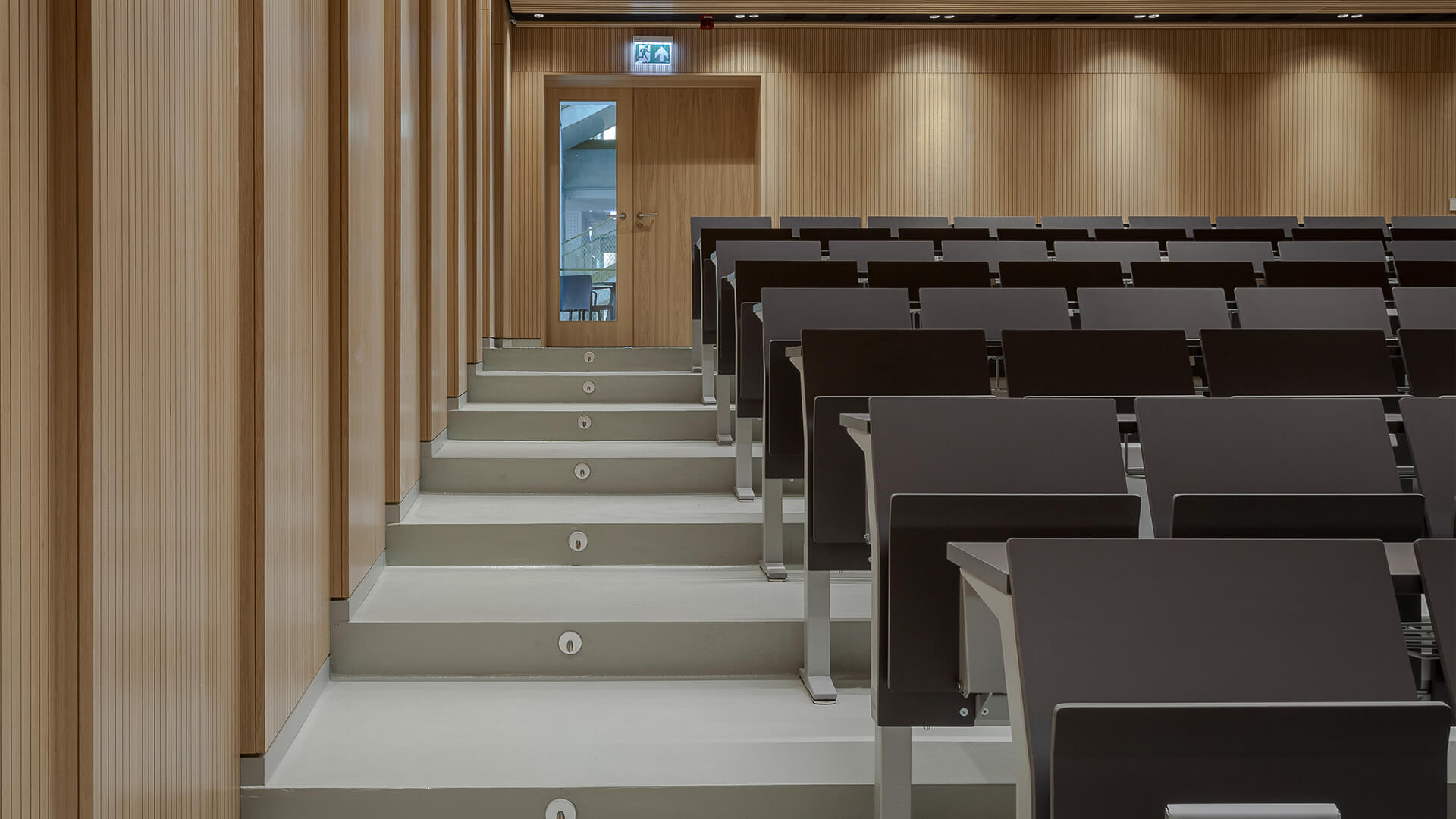 The modern style, practicality and flexibility of the areas are aided by the clean lines, elegant design and various customisation options of the LAMM systems provided. To furnish the two flagship classrooms of the new teaching facility, the E5000 integrated seat-and-desk system was chosen, arranged—in both rooms—in straight, step-tiered rows (54 cm apart). Highly flexible from a compositional point of view, the system stands out thanks to the exceptional comfort of the seat, provided by the increased padding of the seat and backrest. The seat, backrest and worktop are made from graphite-grey laminate, while the frames are painted silver.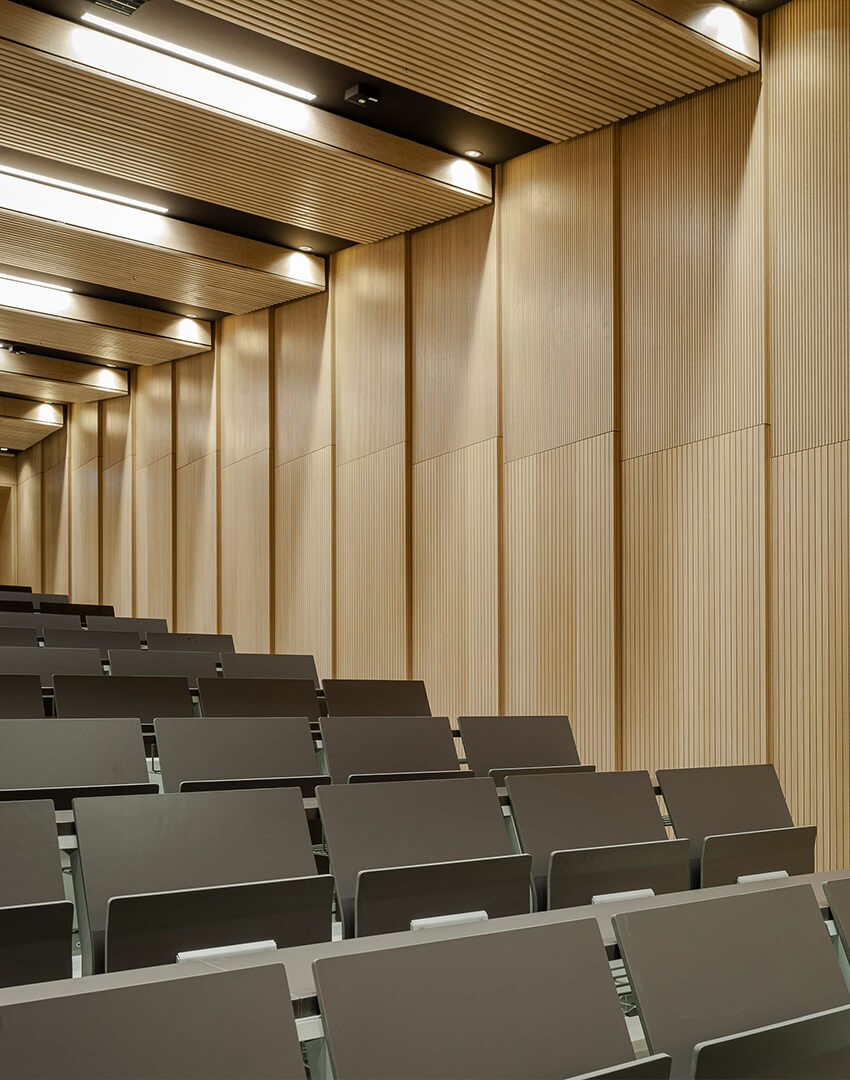 All the seats have a cushioned automatic spring-back system for very quiet and controlled closure. Tailored to each individual learner: each desk is equipped with both channelled electrical cables for charging personal devices and a handy rack for small objects. The writing tablets, mostly fixed, are integrated with other tip-up foldaway ones with anti-panic movement.
Project: Semmelweis University
Location: Budapest, Hungary
Client: Semmelweis University
Architects: Studio Fragment
LAMM dealer: Europa Design PLC
Year: 2022
LAMM supply: 298 E5000 seats with fixed surface + 9 with tip-up surface (larger room); 176 E5000 seats with fixed surface+ 4 with tip-up surface (smaller room)
Photos: Images Courtesy of Zsolt Frikker