28.05.2019
LAMM for the Press Room of Wanda Metropolitano Stadium in Madrid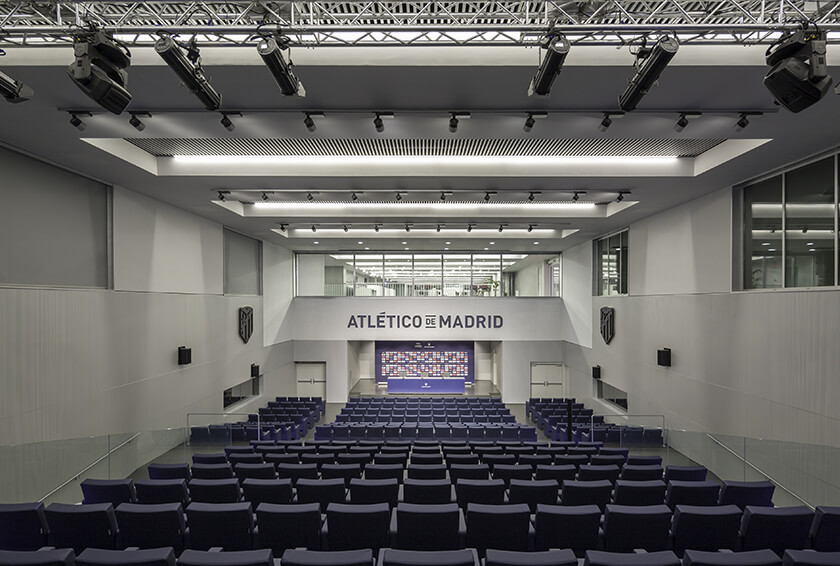 The Press Room of the renowned Wanda Metropolitano, the stadium of the Atletico Madrid, has been arranged with F50 armchairs by LAMM characterised by their comfort, flexibility and a wide range of accessories, as well as the high level of design, which is perfect for the structure of the new stadium, a true jewel of technology
The new "Wanda Metropolitano" Stadium in Madrid was at first conceived as an arena for athletics; inaugurated on 6th September 1994, the old structure called Peineta, was built for the bid by Madrid to host the Olympic Games, which never took place.
First, it was a propriety of the Autonomous Community of Madrid, and then of the Madrid municipality, then the Atletico Madrid bought the stadium with a Chinese company, from which comes the new name.
The fundamental rebuilding, conceived by the architects Antonio Cruz and Antonio Ortiz, has transformed the 70.000-seat structure in a jewel of technology provided with monitors, big screens, a fan zone, a dining area and 100% LED lighting.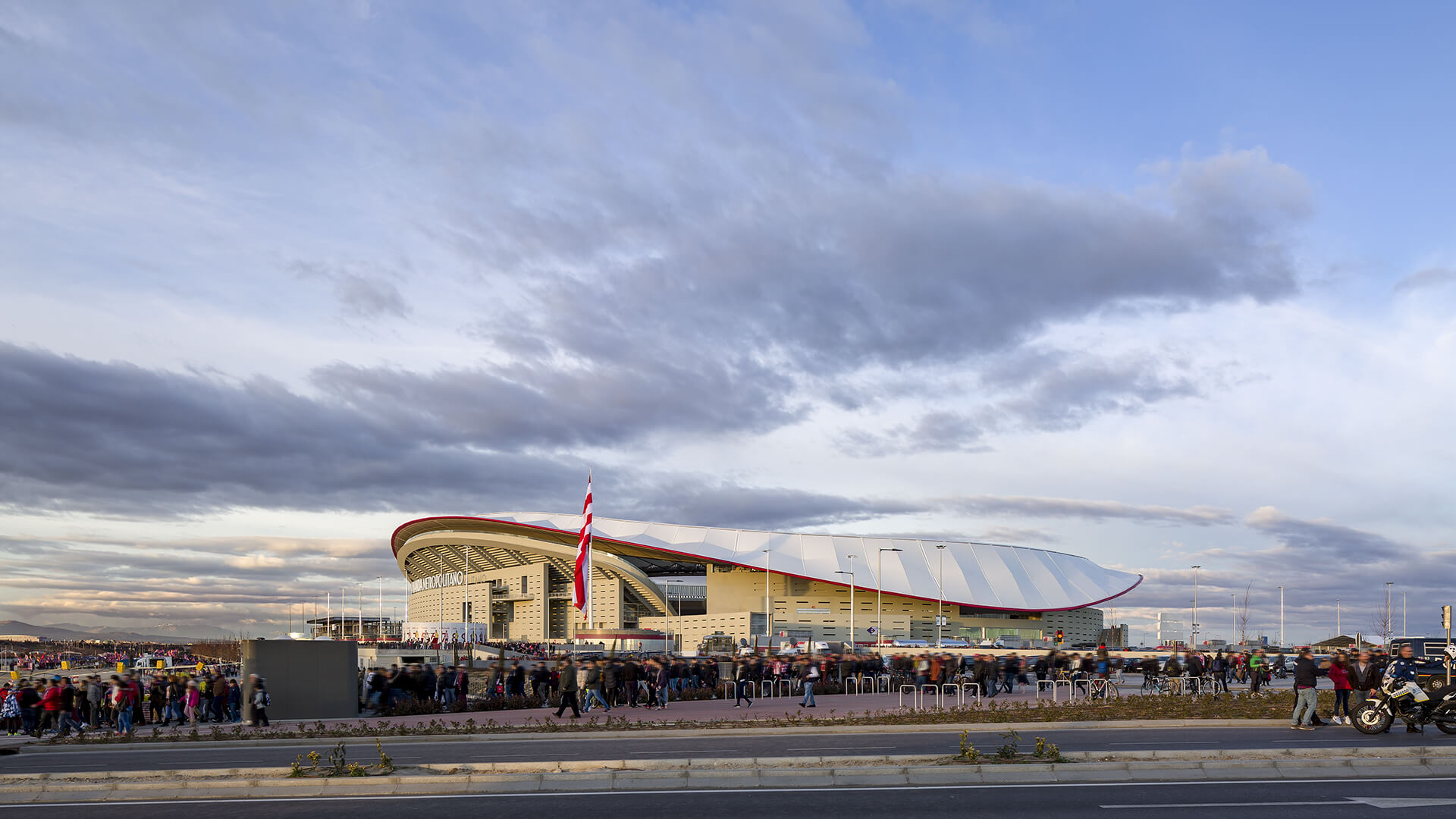 In 2018, the Wanda Metropolitano Stadium was awarded a prize for the best stadium at WFS Industry Awards; it will shortly host the 2019 Champions League final.
The brand-new big pressroom with cutting-edge technical equipment is also used as a multipurpose auditorium for events, courses, conferences, etc.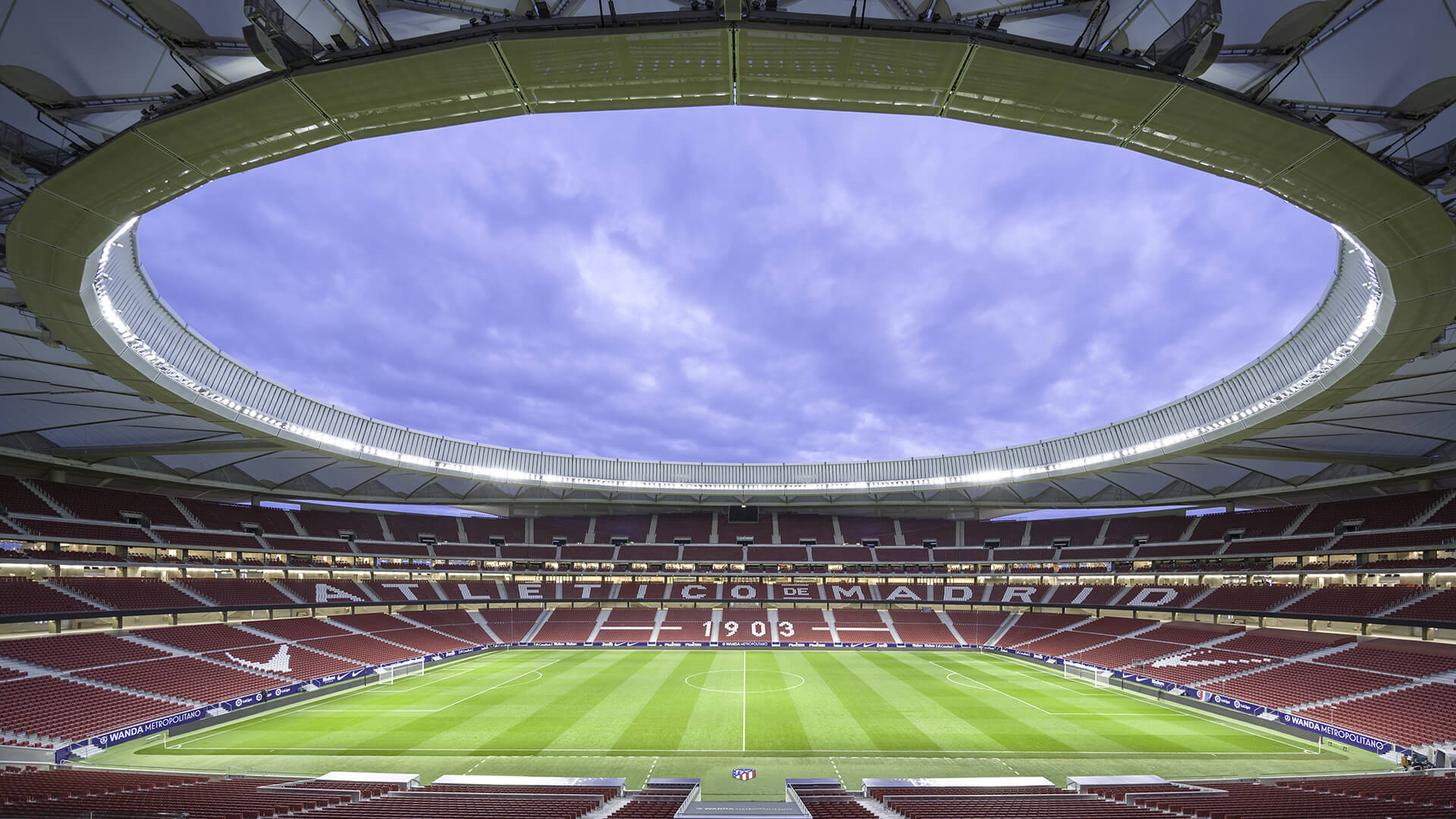 Thanks to the excellent design ability, the production organisation – which enables to meet the architects' and customers' demands with flexibility –, as well as the long-lasting experience in collectivity, conference and education seating systems, LAMM has been chosen to complete the pressroom arrangement with F50 armchairs. These products are characterised by comfort, flexibility and a wide range of accessories allowing customising every installation according to specific project needs.
F50 seat and backrest have a plywood inner structure and a fire-retardant, crushproof expanded polyurethane padding. This armchair has a gravity tip-up seat, with steel rotation pins and an inclined and shaped backrest that ensure a better comfort thanks to the curved internal structure.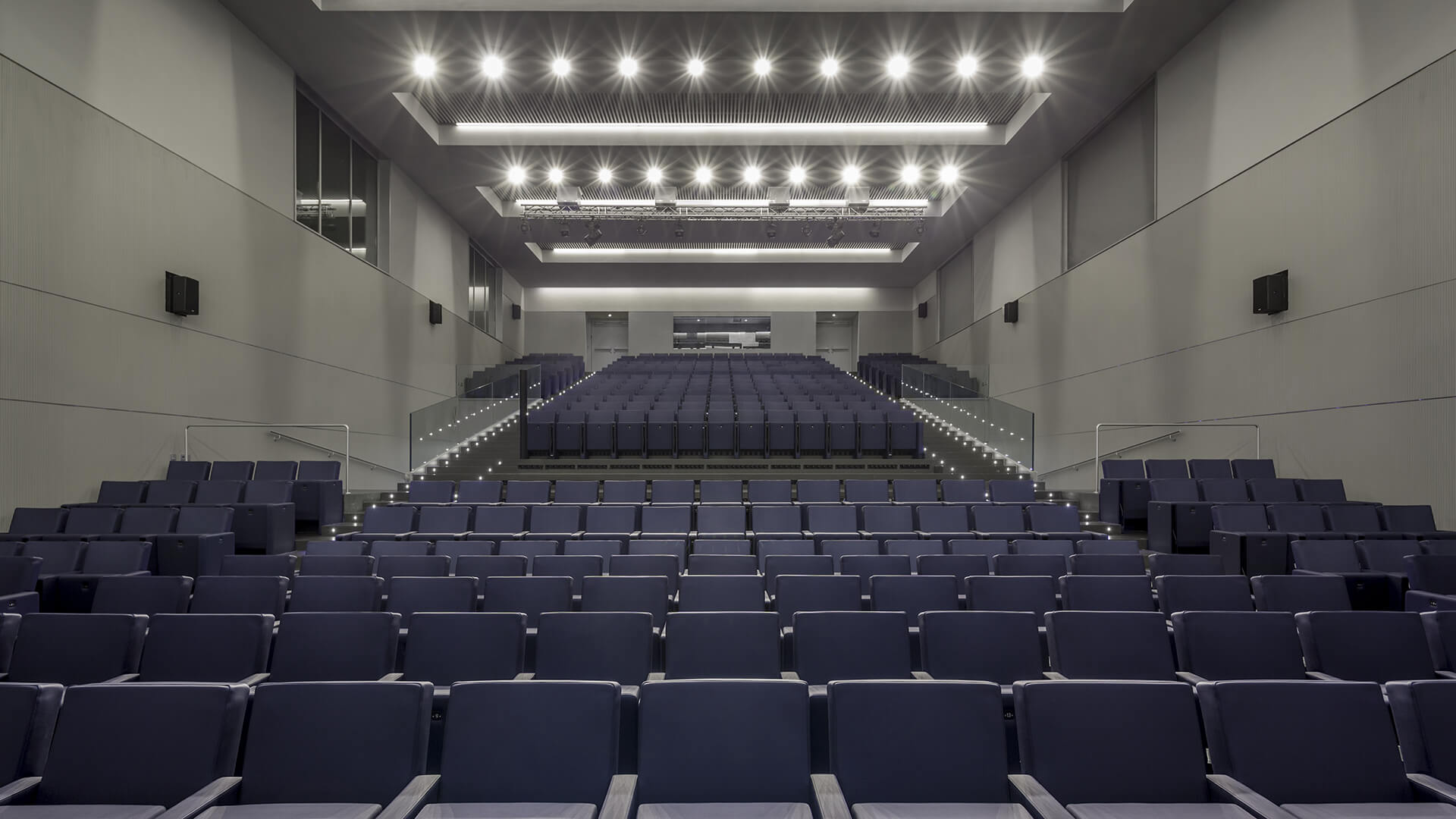 In this case, the installation is on straight rows on steps, with a centre-to-centre distance of 54.5 cm; the floor fixing feet are in steel profile painted with scratchproof finish.
All armchairs are equipped with a large writing tablet in stratified HPL and a die-cast aluminium joint; power sockets are placed on the front part of the side, so they are easily accessible; seat and row numbering are available too.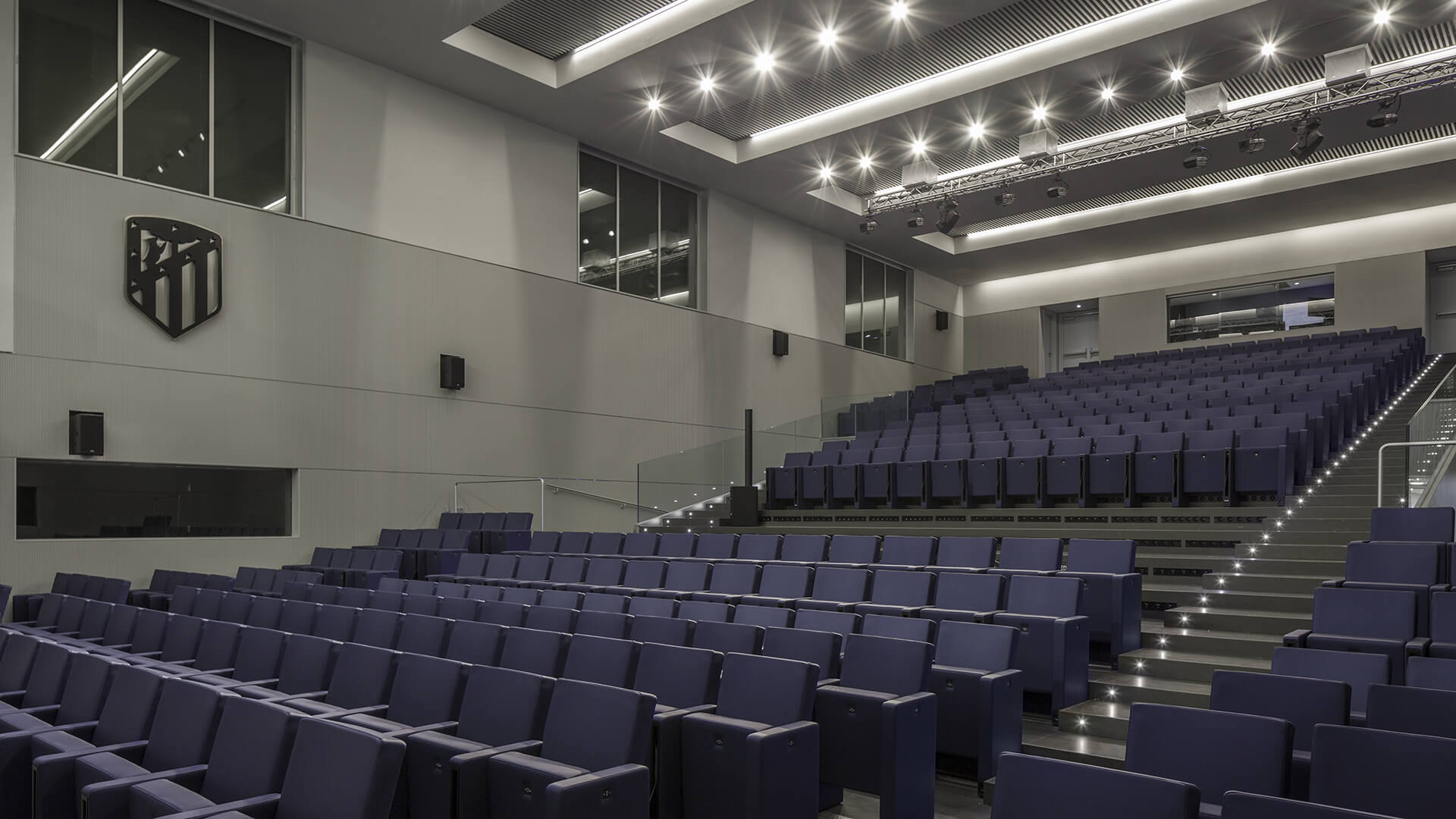 In addition, the first flat three row armchairs and the further six row armchairs on steps have been supplied with a special system allowing the armchairs to be taken away (in groups of 3-4 armchairs) and moved on castors, thus changing the room configuration in a short time.
Project Wanda Metropolitano Stadium – Press Room
Location Madrid, Spain
Year 2018
Client Club Atlético de Madrid
Requalification project Cruz y Ortiz Arquitectos
LAMM supply F50 armchairs
Photographer Pedro Pegenaute