19.09.2022
On Time armchairs for the configurable auditorium of the new ITAS Forum in Trento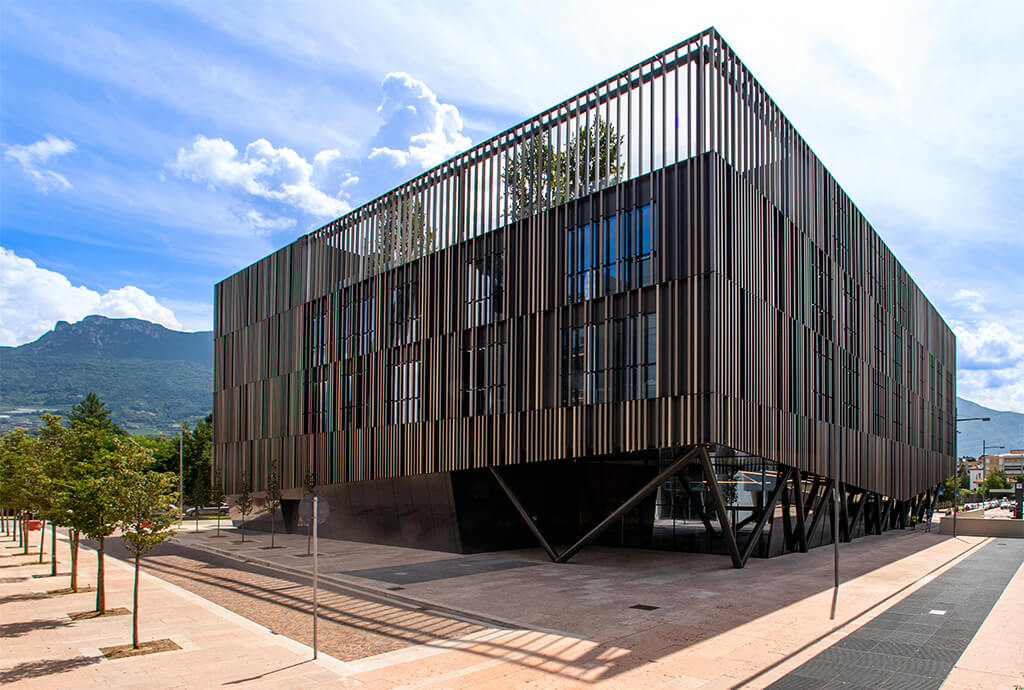 Thanks to the specially designed system, the seats are easily removable and satisfy fire safety requirements in the event of an evacuation
Like a shape suspended in the air, where the vertical lines of the façade's aluminium strips contrast with a see-through ground floor that itself is punctuated by recurring V-shaped steel structures. These are the details of the new ITAS Forum building in Trento commissioned by ITAS Mutua, Italy's oldest insurance company. With 20,000 square meters' worth of space above ground, it is home to a 250-seat auditorium, several event halls, offices, and commercial areas. The project, which emerged through a design competition, is by the Trento-based studio BBS Architettura.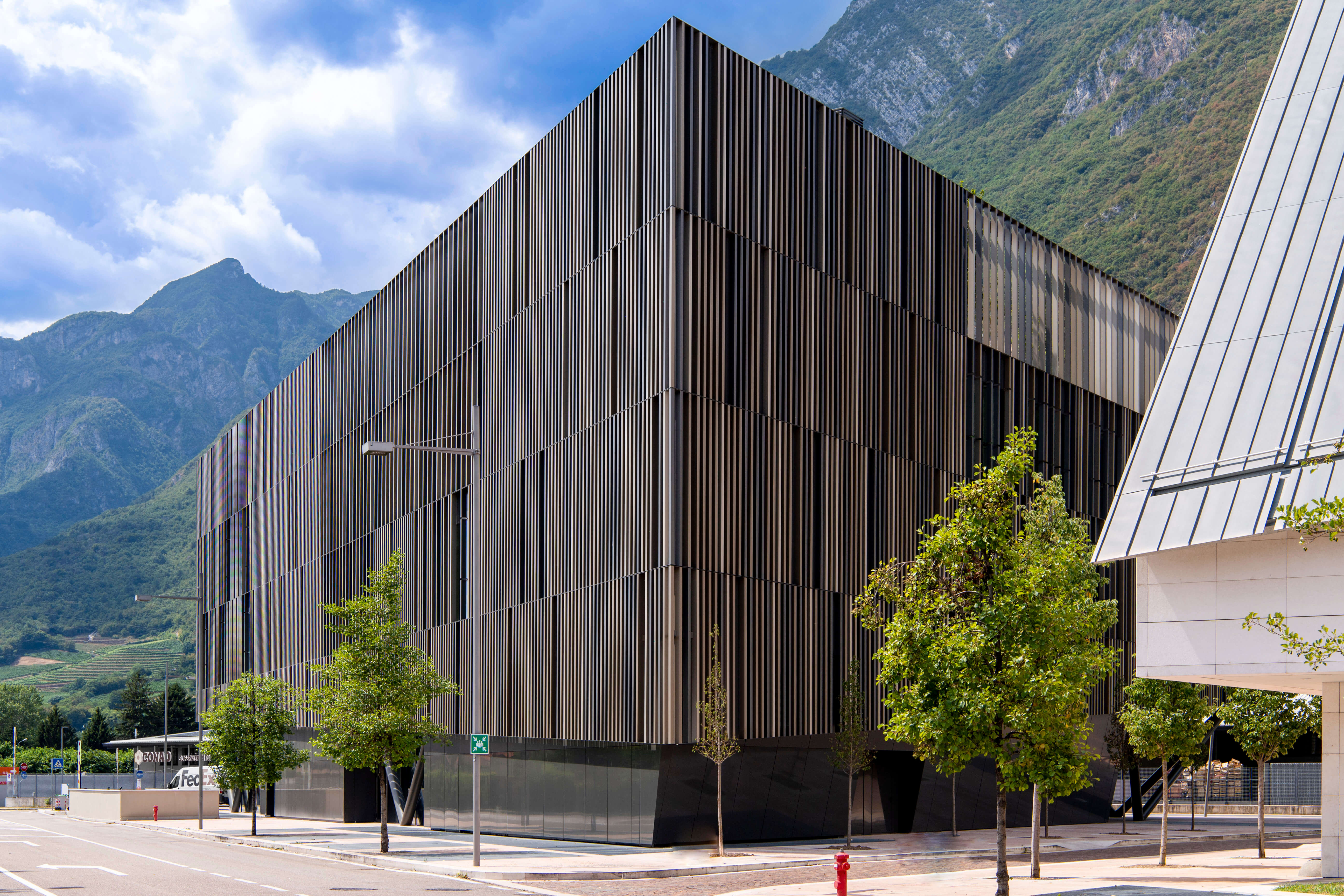 The steel structure allows for large internal lights. The exterior façade, with its prefabricated units and coated aluminium strips that appear thinned out in some places and bundled together in others, creating a contrast between opaque and transparent areas, is highly sophisticated. The transparency of the ground floor draws on a fundamental aspect of the new district: the large and partially sloped glass wall directly connects—visually—the entrance lobby and commercial and reception areas to the public urban space. The building's main room—the 250-seat auditorium—features On Time armchairs designed to make the large space easy to configure.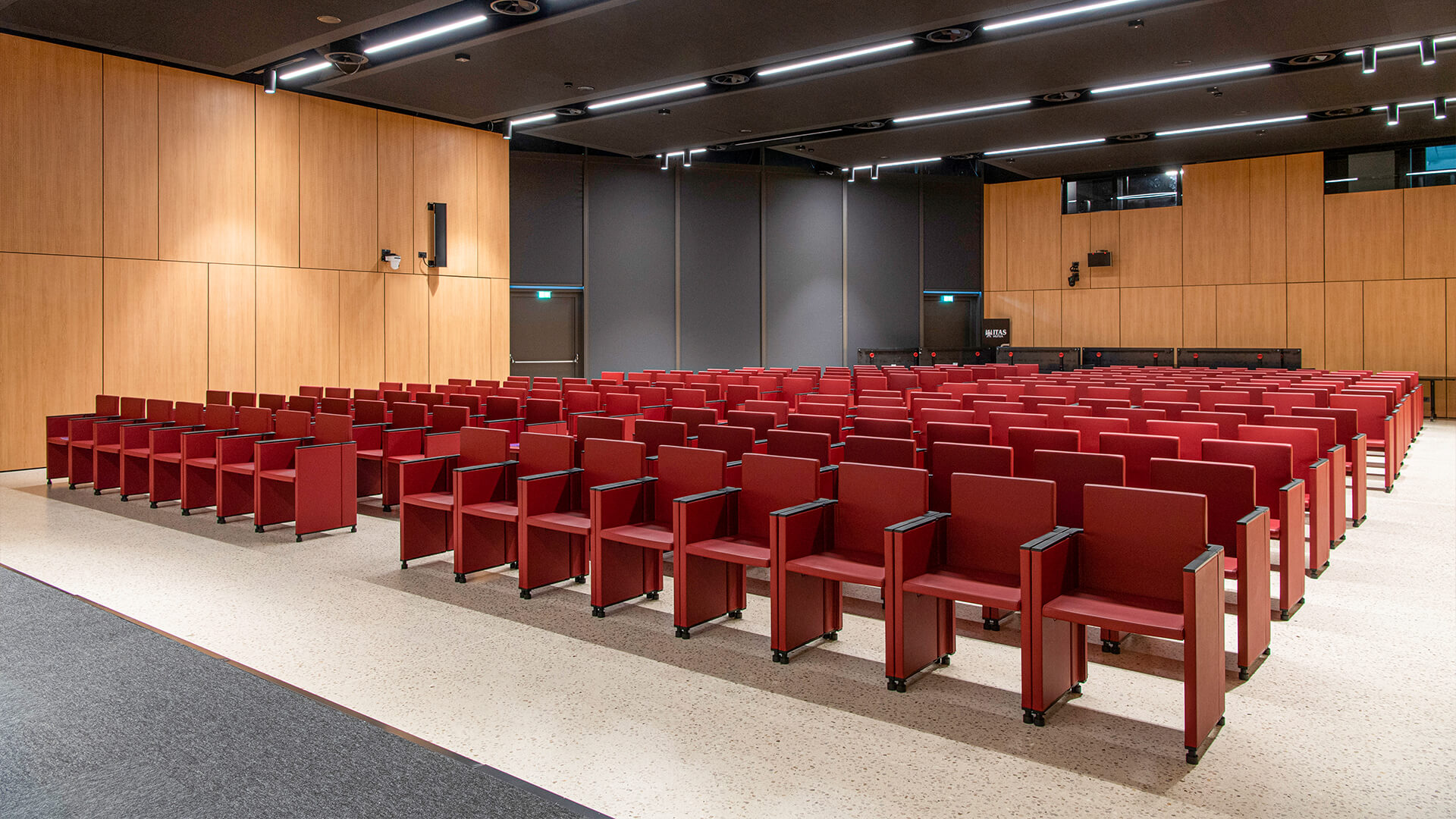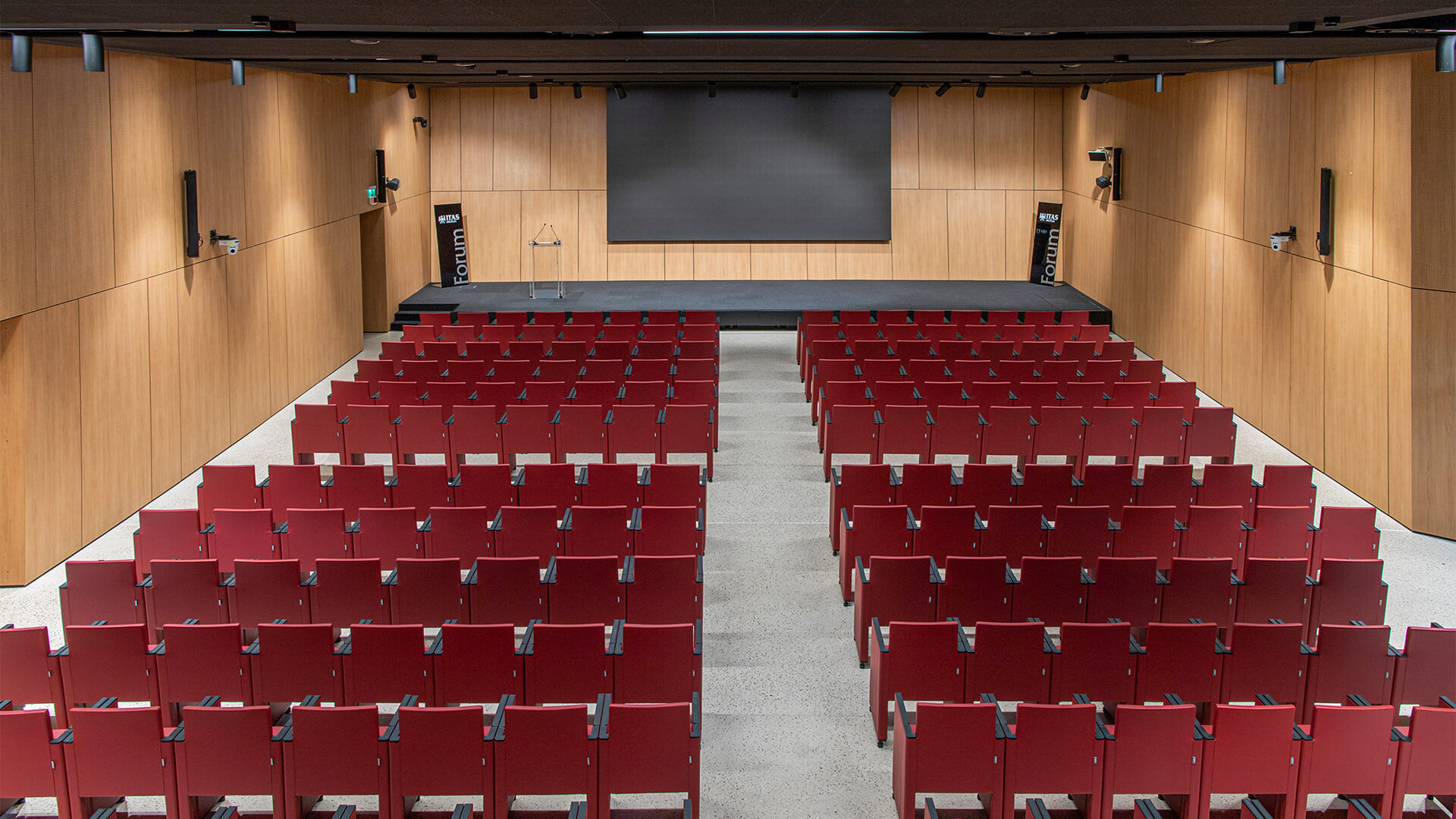 Thanks to the unique motion system, the sides and seat fold and sit on the backrest, allowing the chair to be reduced to 20 cm in size, ready to be moved and stored after use. Placed side by side with 60 cm of space in between, the armchairs, upholstered in burgundy faux leather and with a black frame, are equipped with a ground attachment system with removable plates. In particular, the fixing and alignment system is specially designed to ensure maximum occupant safety in the event of a fire. In the event of the hall being evacuated, each seat, which is attached to those adjacent, remains stationary thanks to the floor plates present. This prevents the risk of the armchairs shifting in a way that could hinder and slow down the evacuation.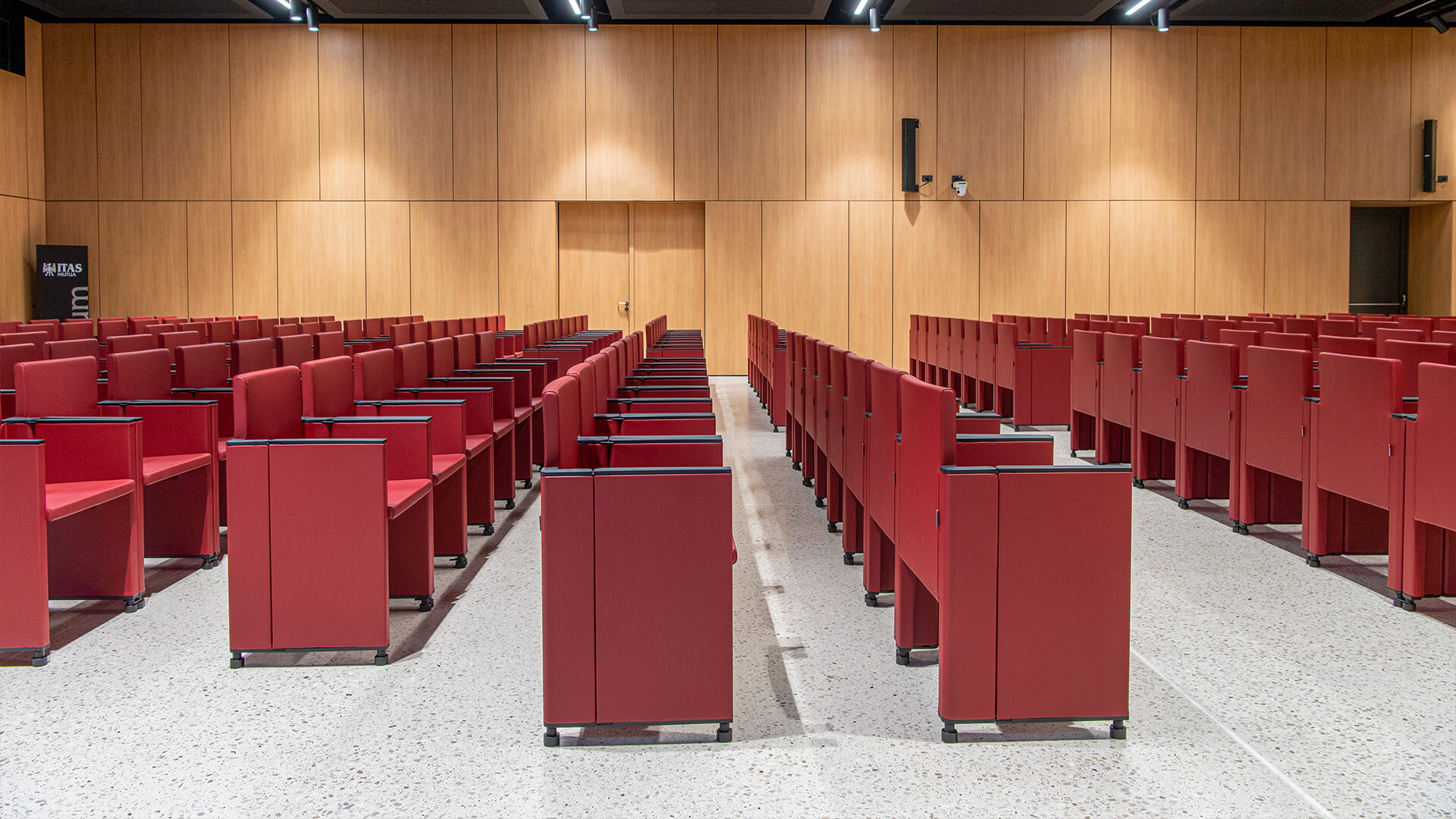 Accompanying the armchairs supplied are three dollies to transport them when folded. The auditorium has hosted major events, including a number of meetings at the Festival of Economics held in Trento from 2 to 5 last June.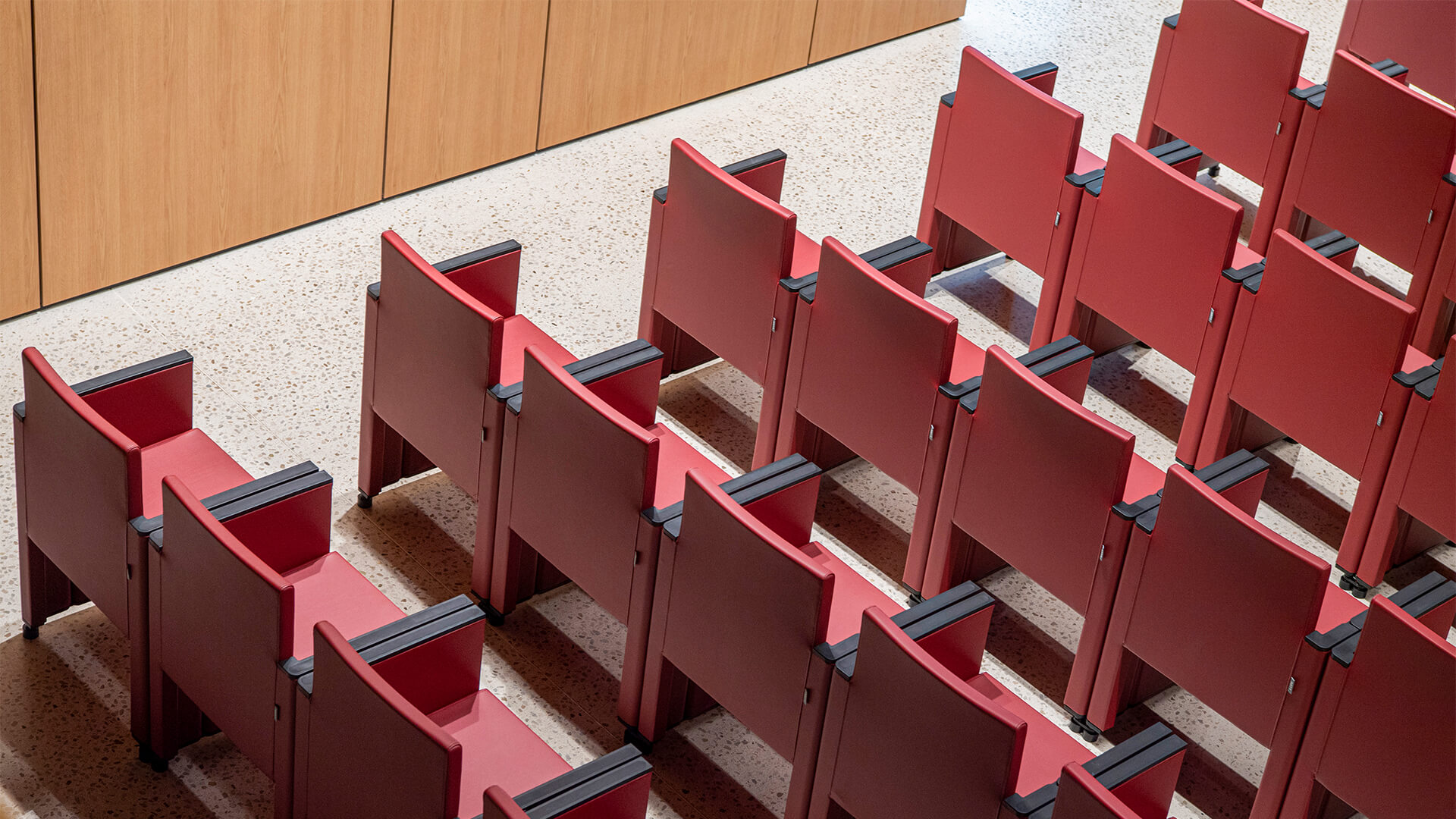 Project: ITAS Forum
Location: Trento, Italy
Client: Itas Mutua
Architect: studio BBS
Year: 2022
LAMM supply: 250 On Time armchairs + 3 dollies