12.10.2021
LAMM armchairs and furniture for the newly opened Clemenceau Medical Center in Dubai, United Arab Emirates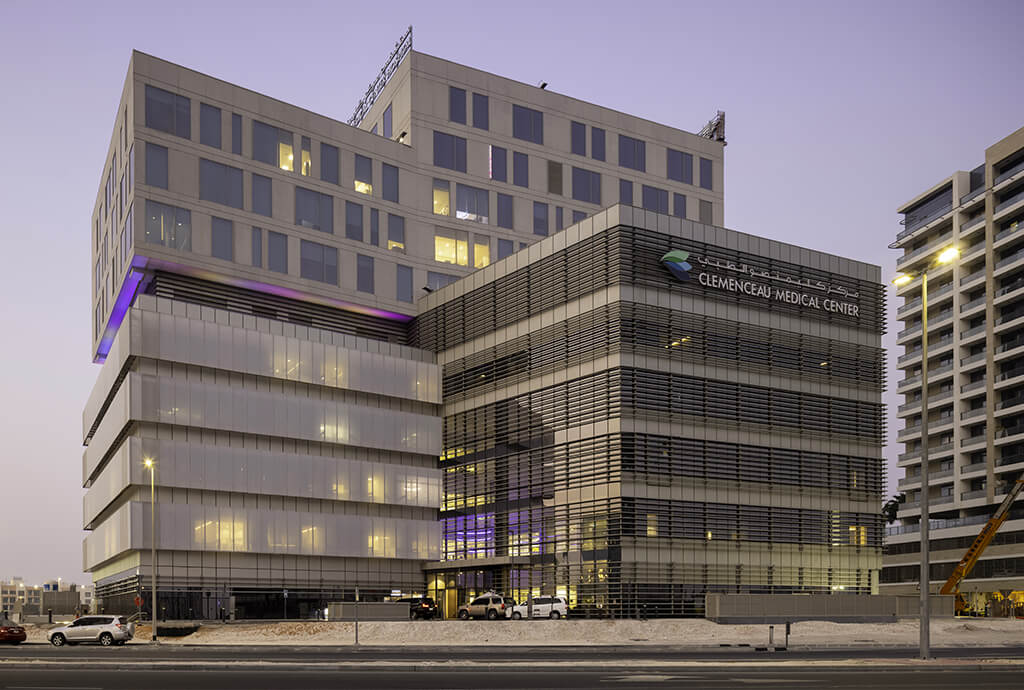 Completion, in the Al Jaddaf residential area, of the conference room for the new world-class Middle East Medical Centre designed by Aecom.
Founded in 2008 to promote outstanding medical care in the Middle East, Clemenceau Medicine International (CMI) is a network of hospital centres which aims to raise the quality of healthcare standards in the capitals in which it is present: Beirut (CMC Beirut), Dubai (CMC-DHCC) and Riyadh (CMC Riyadh). Patient care, technology, design and service are the four assets underpinning the philosophy of the Group, whose excellent reputation was established globally by the outstanding Beirut pilot centre, affiliated with the distinguished Johns Hopkins Medicine International programme and accredited by the Joint Commission International (JCI).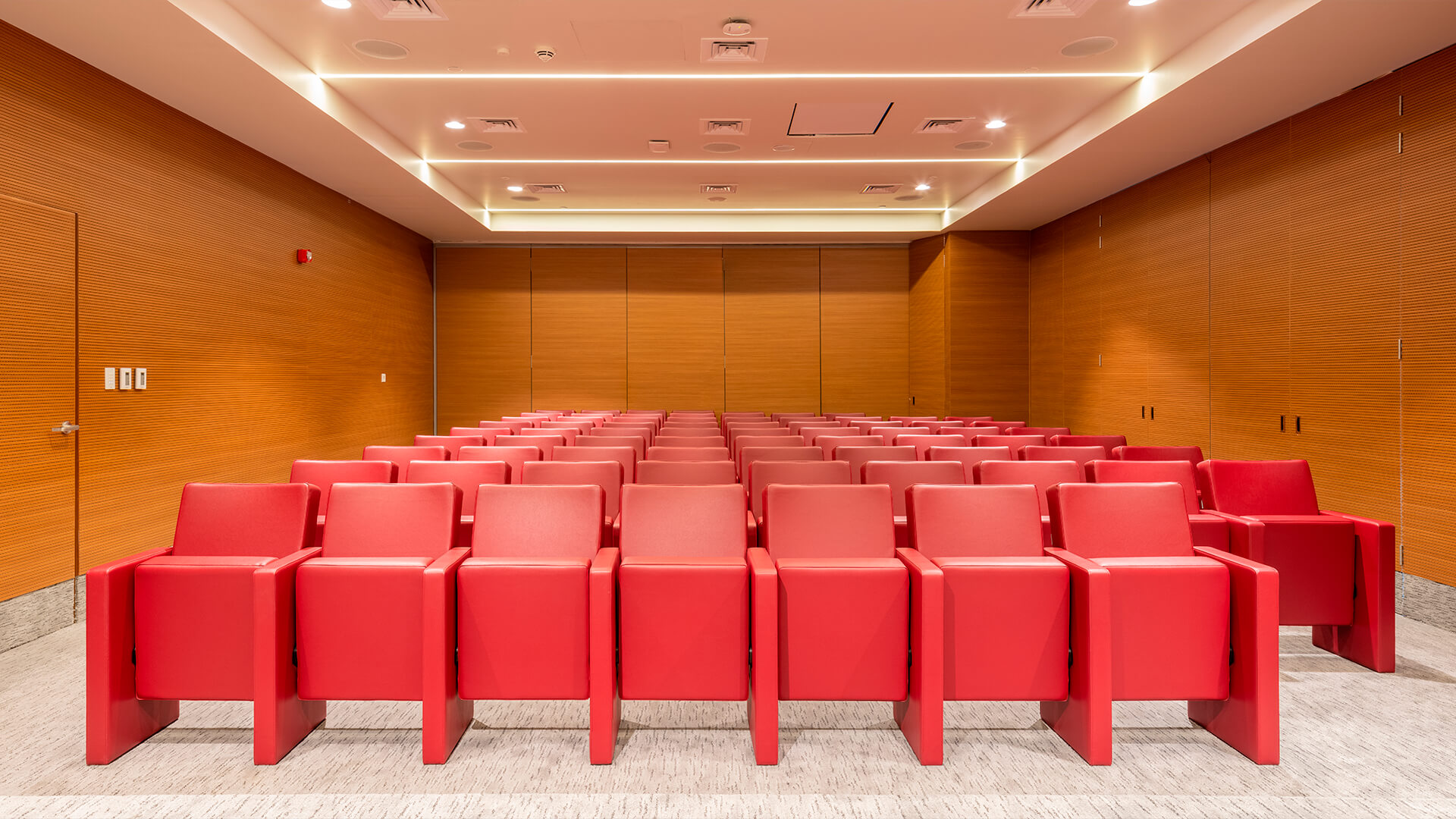 The new Clemenceau Medical Center-DHCC in Dubai, which recently opened in the medical hub of Al Jaddaf, one of the Emirate capital's residential districts, is a state-of-the-art hospital. With its 110 beds, highly advanced technology and the most reliable and innovative treatment methods, it is able to provide patients with the best possible experience in terms of both medical care and hospitality. The project, developed by the client and designed by the architectural firm Aecom, cost a total of 127 million euro. The work, which began in 2017 and finished in 2020, was carried out by the Arabian Construction Company.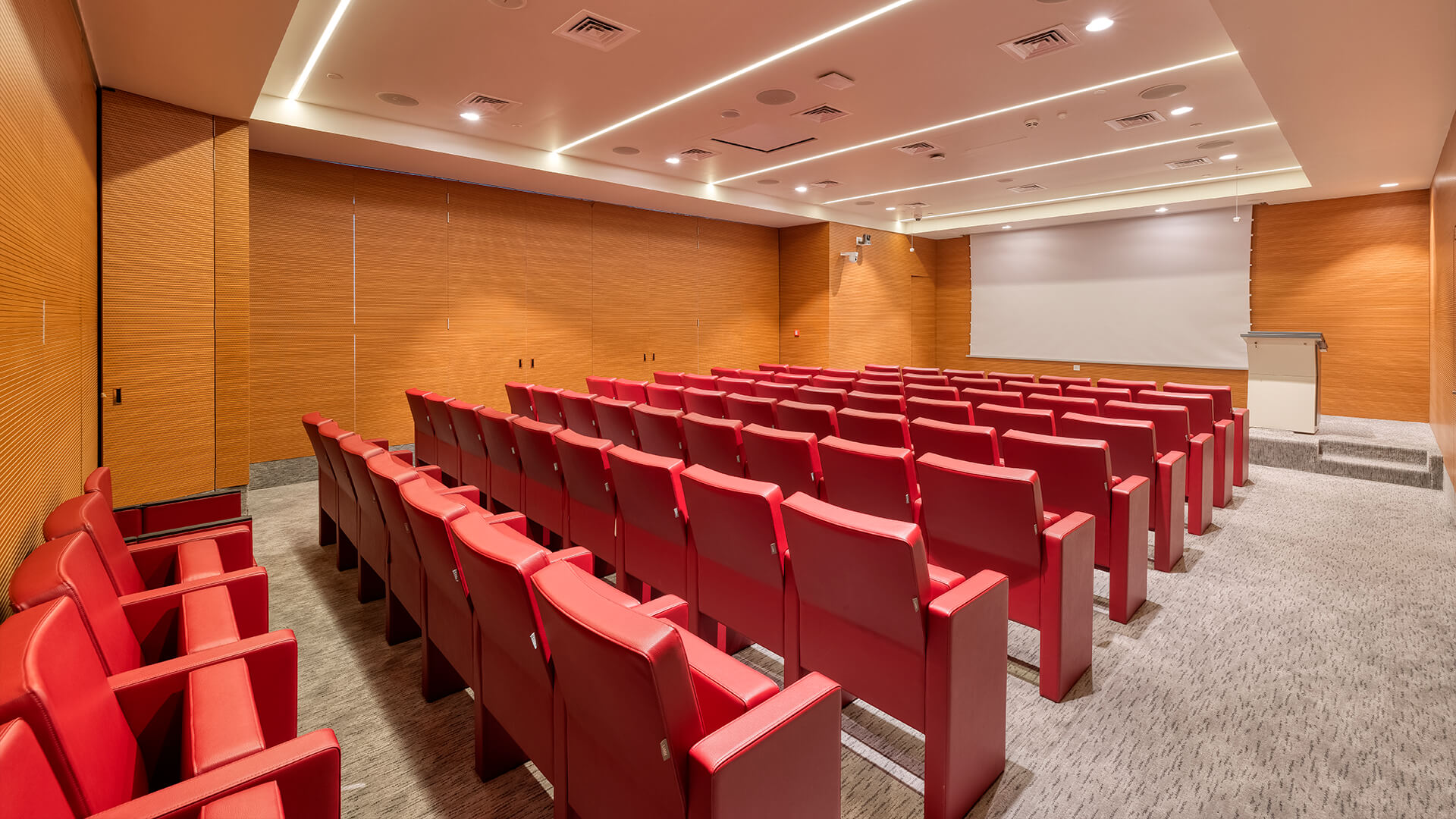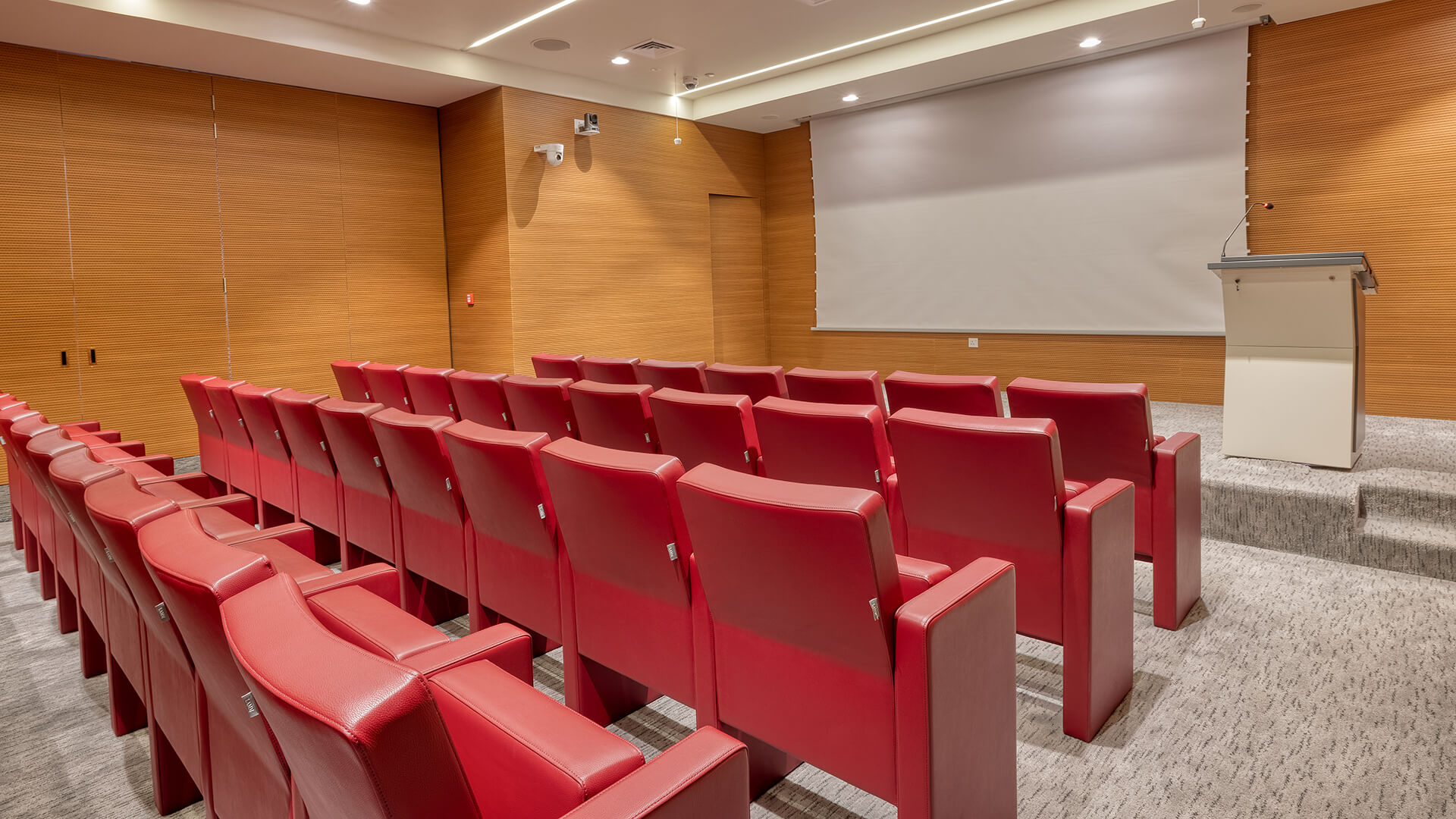 One of the focal points of the new centre is the modern conference room, equipped with a movable wall that allows the room to be divided into two smaller ones. To enhance the room in terms of form and functionality, F50 armchairs have been fixed to the floor and arranged in straight, flat rows at the front. At the back of the room, 24 On Time – Baldanzi & Novelli armchairs, which can be collapsed and stored in the two trolleys supplied if needed, have been installed. Complementing these features are four wheeled Flip tables with tilting top and 15 fixed and stackable HL³– Lucci and Orlandini chairs without armrests.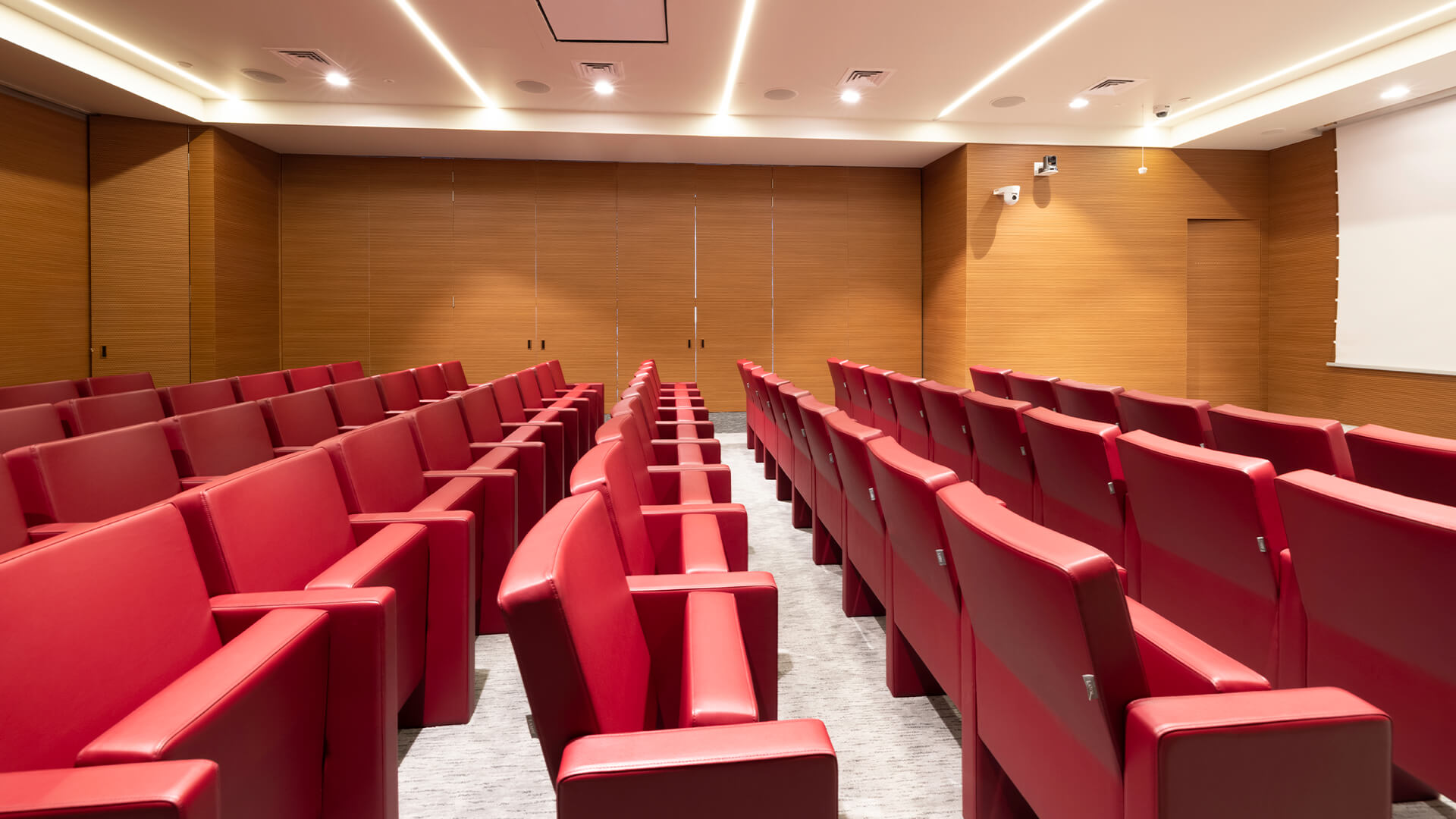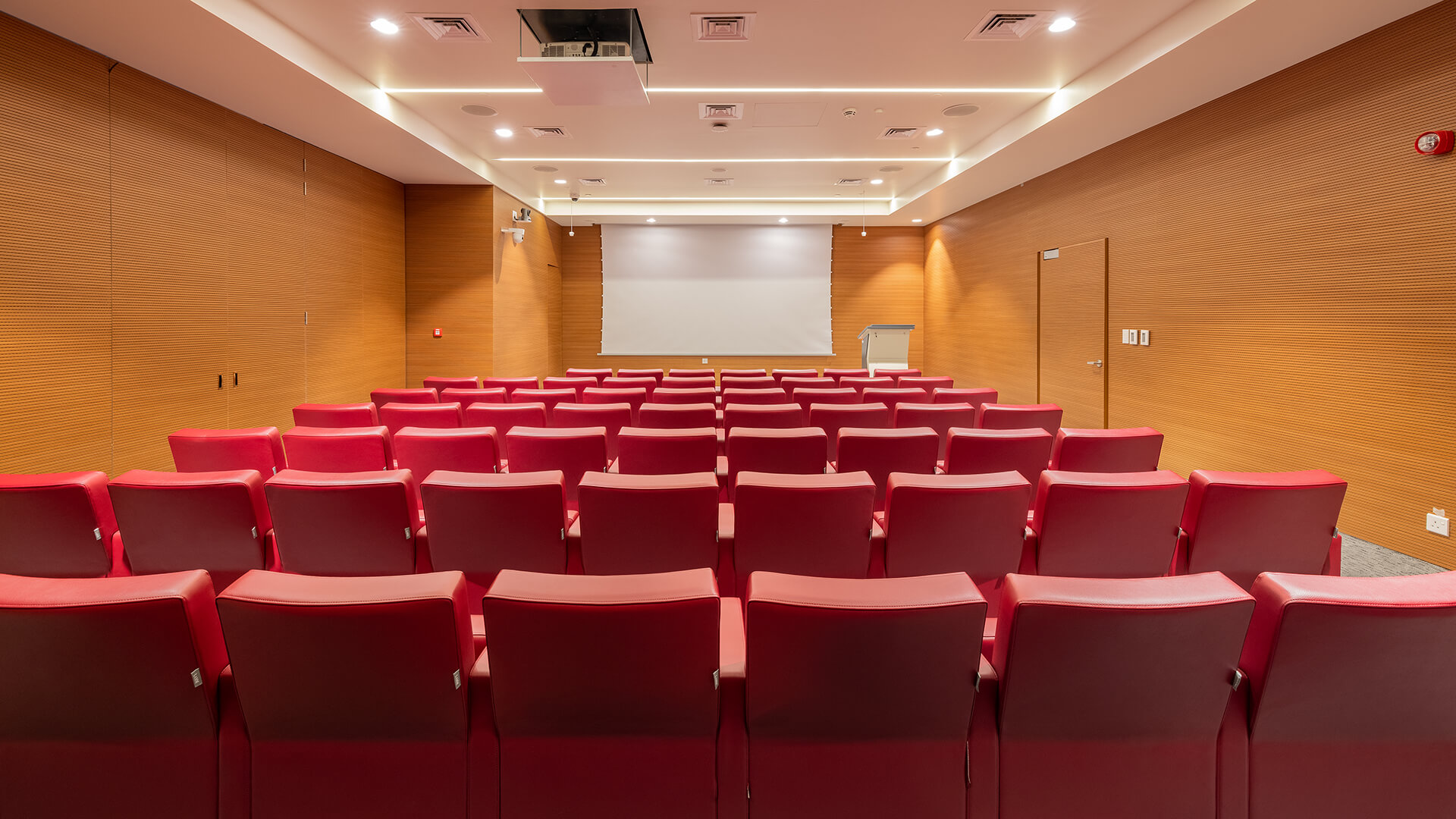 Project Clemenceau Medical Center, Dubai – conference room
Place Dubai, United Arab Emirates
Client Clemenceau Medical Center LZ-LLC
Year of completion 2020
Architectural design Aecom
Contractor: Arabian Construction Company
Local dealer: Maj Sal Offshore
LAMM Supply F50 armchairs
24 On Time armchairs
2 On Time trolleys
4 Flip tables
15 HL³ chairs
Photos: Barry Lake | Future Photography